It is the time of year when all things are pumpkin spice. I am actually not a fan of the taste of pumpkin spice, unless it is in the form of pumpkin bread or pumpkin cookies! I do, however, love the smell of pumpkin. That's why I knew that October's recipe needed to be a pumpkin pie bath bomb!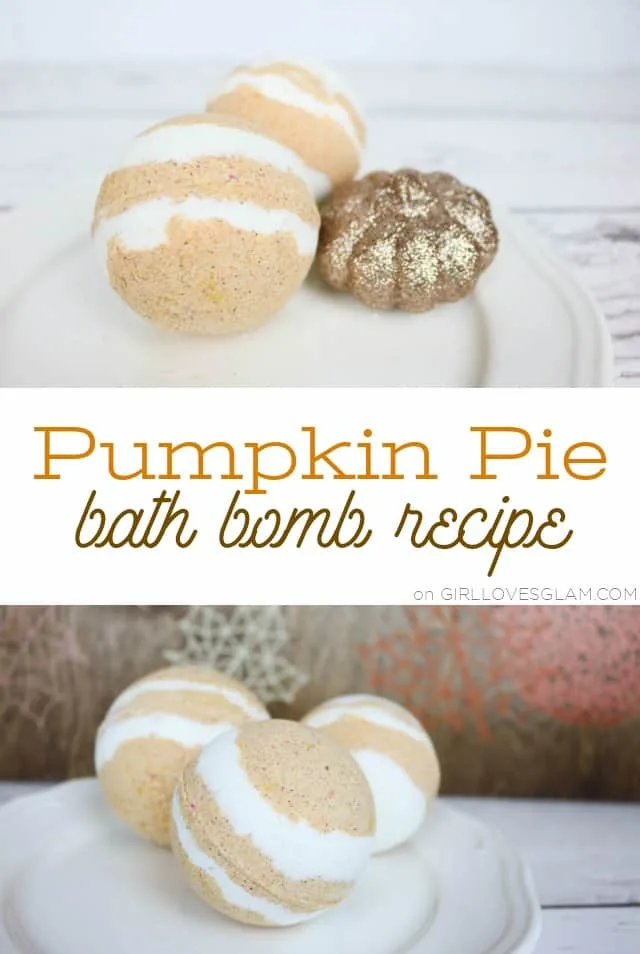 With a mixture of pumpkin pie spice and vanilla, you will be feeling like you are bathing in a big pie pan! To make your own, you need…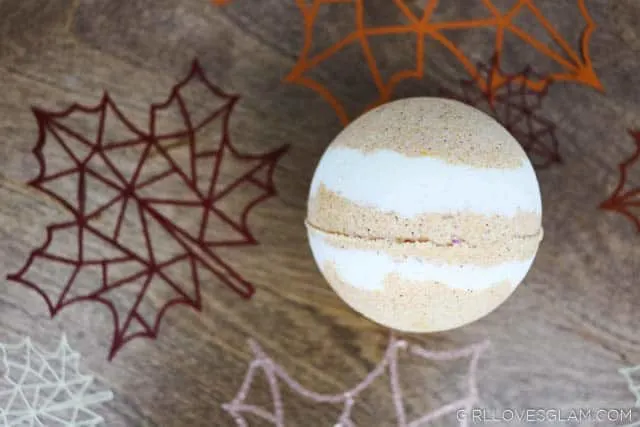 (affiliate links included)
1 cup baking soda
1/2 cup citric acid
Here is a great deal on a bundle with baking soda and citric acid together!
1/2 cup corn starch
3 Tbsp. Epsom salt
1 Tbsp. coconut oil
Witch hazel and a spray bottle for it to go in
1 1/2 Vanilla extract or 10 drops vanilla essential oil
1 Tbsp. Pumpkin Pie Spice
Food coloring in red and yellow
Bath bomb molds or Christmas ornament balls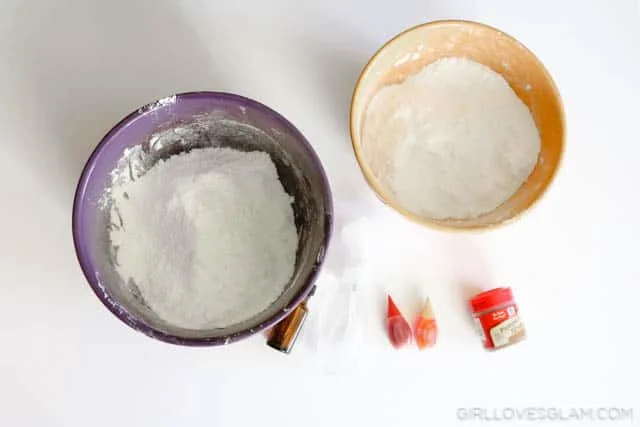 Mix together all of your dry ingredients into two bowls. Add coconut oil and mix it all together until it is evenly dispersed. When you are making this, either double the recipe and make a separate batch in two different bowls, or mix all of those ingredients together and then separate it in half after you have mixed the coconut oil into it.
Add pumpkin pie spice to one mixture and the vanilla scent to the other mixture. Add the food coloring to the pumpkin pie spice mixture to make it more orange. Make sure to mix the mixtures as soon as you add any wet ingredients to them because they will start to react to the wet ingredients.
Spray witch hazel into the mixture, 5 sprays at a time, and mix it together. Continue doing this until the mixture can be balled into your fist and sticks together, without being too wet. If your mixture gets too wet, it will start to react and will expand.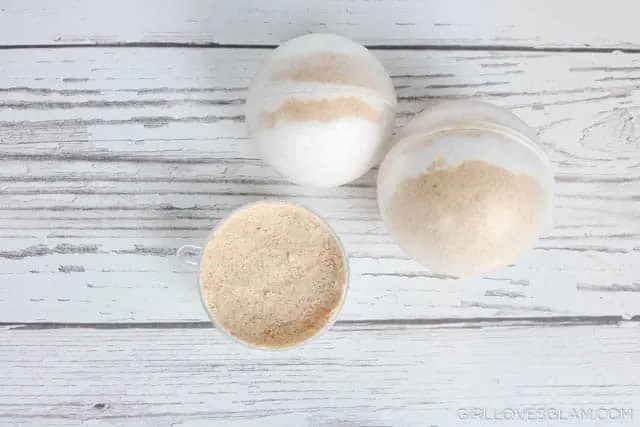 Add the different layers into your molds. Press them down so they are packed into the molds tightly. Put them in the freezer for an hour to set or let them dry over night.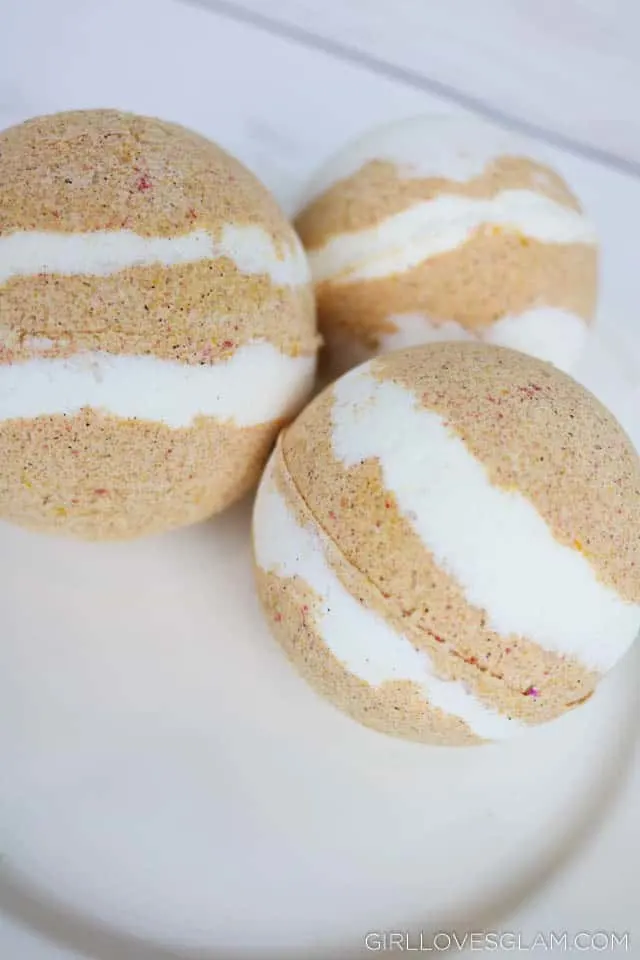 Carefully pop them out of their molds and you have yourself some pumpkin pie goodness to bathe in!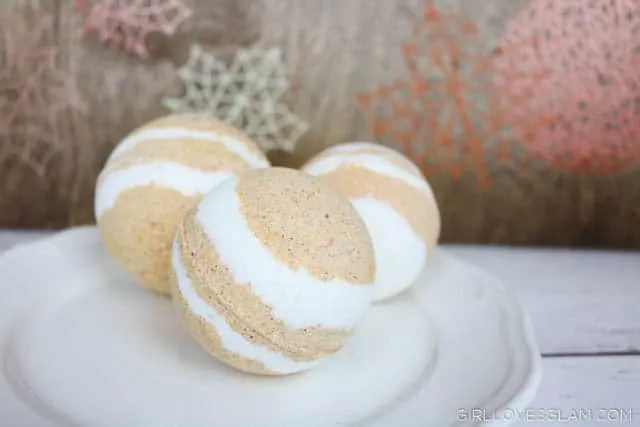 These are incredibly easy to make and would make a perfect gift! Give it to your Thanksgiving dinner hostess so she can relax after all of that meal prep!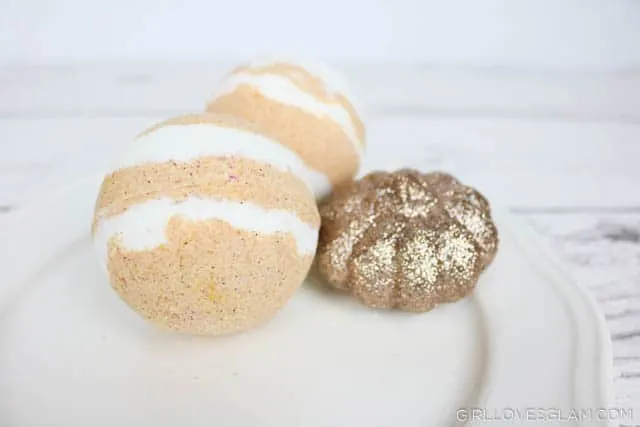 Are you a fan of pumpkin spice?
Don't forget to check out all of the other bath bombs for each month of the year!