You know that person your life who seems to have everything? Or maybe it is the person who just doesn't really want anything? They make shopping for different holidays SO difficult! Whether it is for a birthday or Mother's Day that is just around the corner, these flower bath bombs would make a perfect gift!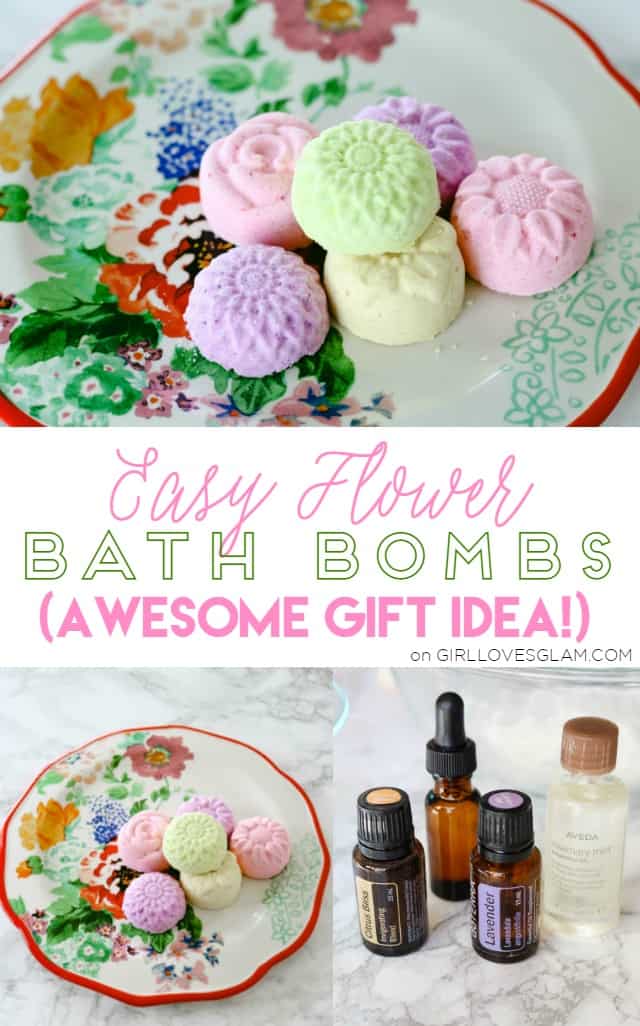 To make these flower bath bombs, you need…
(affiliate links included)
1 cup baking soda
1/2 cup citric acid
Here is a great deal on a bundle with baking soda and citric acid together!
1/2 cup corn starch
3 Tbsp. Epsom salt
1 Tbsp. coconut oil
Witch hazel and a spray bottle for it to go in
Food coloring
Silicone flower mold or Bath bomb molds or Christmas ornament balls
Various oils of choice. We did a different oil for each color to provide variety. We used a citrus, lavender, vanilla, and rosemary mint. Here are similar options…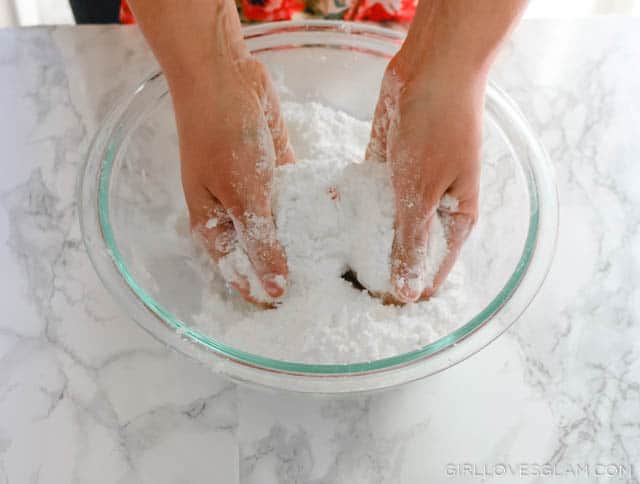 Mix all of the dry ingredients in a large bowl. Add the coconut oil and mix with your hands to get it all mixed together really well. I like to squish the coconut oil as I mix it to really get it mixed well.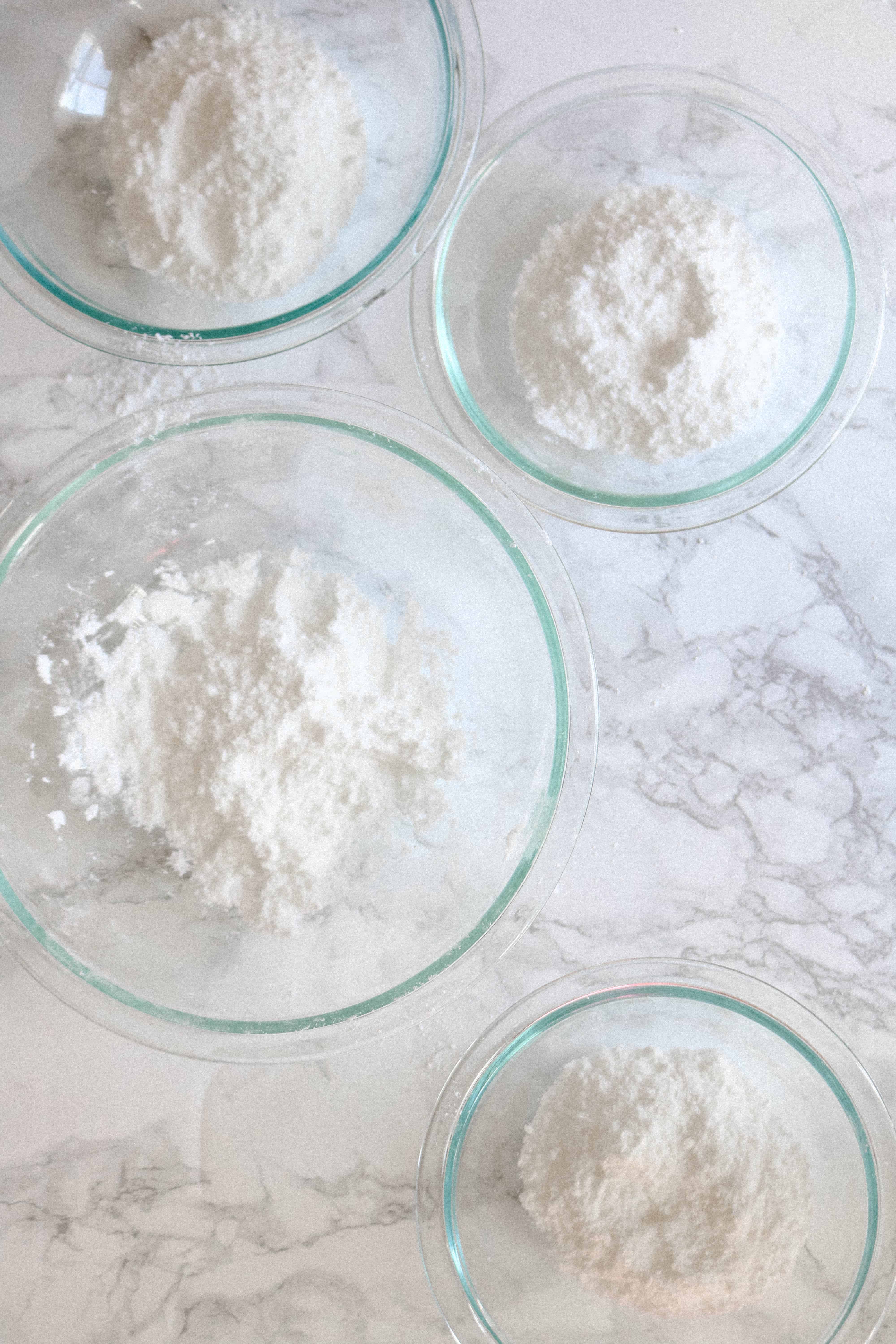 Evenly divide the mixture into smaller bowls. You will do this for however many different colored flowers you are going to make.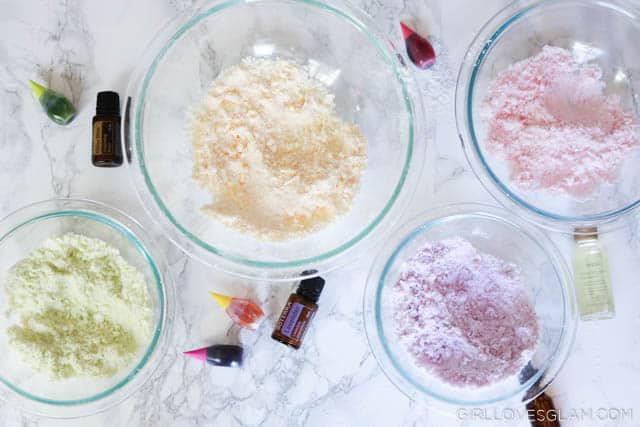 Add a few drops of food coloring to each mixture to create the colors that you are wanting. I put in about 5 drops in each. Just make sure to mix them as soon as you put the food coloring in because the mixture will start to react to the food coloring and you don't want it to fizz too much!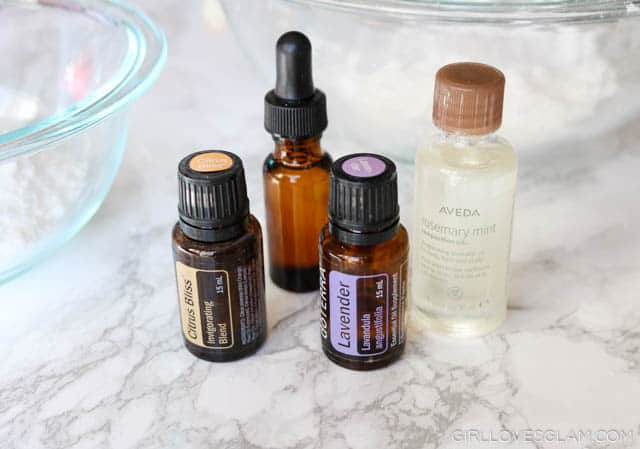 Add each essential oil to the mixtures that you have. You could easily just use the same one for all of them, but we wanted to have a few different scents! I put in about 5 drops in each mixture.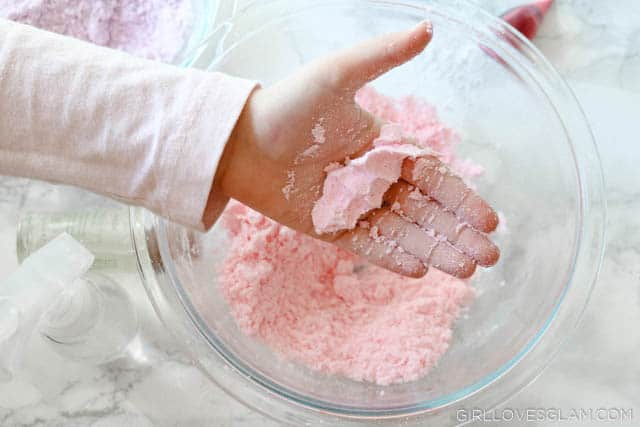 Spray the witch hazel into each bowl. Spray about 5 sprays at a time and mix. Repeat this until you have made a texture that can stick together, but is still on the dry side. You don't want it to be too wet!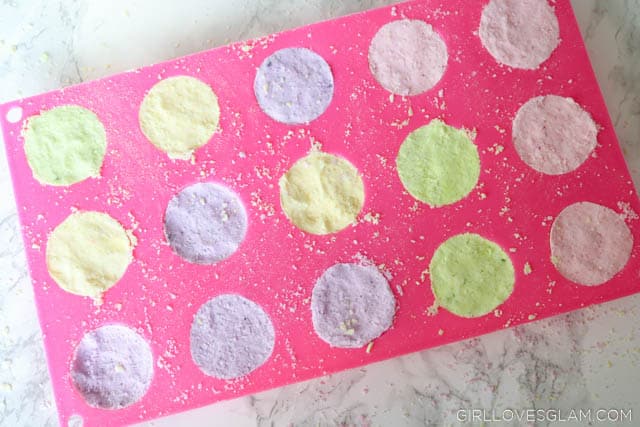 Put each color of bath bomb mixture into the silicone mold. Make sure you press it down enough to get the mixture into all of the detailing on the flowers. Pack the molds to be full and let them sit to try for at least 4 hours (preferably overnight).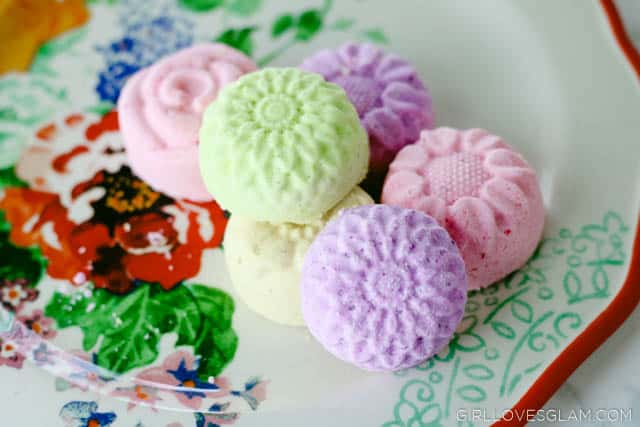 Carefully pop the bath bombs out of the mold after they have dried. It works best if you press on the mold from underneath and make sure you pop it all out before actually taking the bath bomb out of the mold.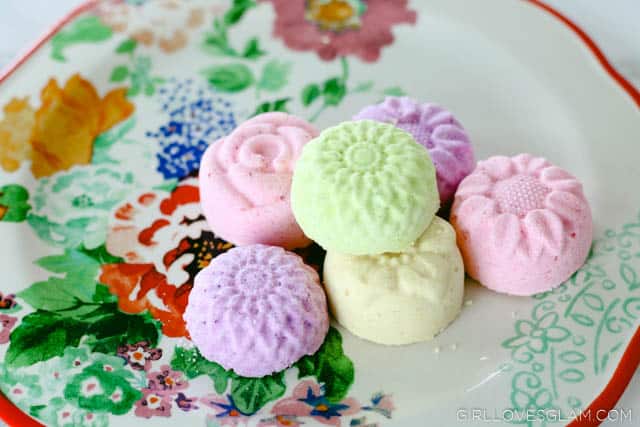 These bath bombs make an adorable bouquet and a perfect gift! I love them because you can give a gift with a variety of different scents, without all of the work of making multiple batches of bath bombs!
Don't forget to check out the other bath bomb recipes from each month this year!