This time of year is full of so many things that drive people's allergies pretty crazy. My seasonal allergies are all over the place this time of year. My nose gets really stuffed up, I sneeze a lot, and my eyes water constantly. I need some way of relieving these symptoms and one way that I have really loved getting allergy relief is with lavender oil and lemon oil. That is when it hit me that I need to make a bath bomb with those essential oils to create an allergy relieving bath bomb!
To make your own allergy relief bath bombs, here is what you need…
(affiliate links included)
1 cup baking soda
1/2 cup citric acid
Here is a great deal on a bundle with baking soda and citric acid together!
1/2 cup corn starch
3 Tbsp. Epsom salt
1 Tbsp. coconut oil
Witch hazel and a spray bottle for it to go in
Food coloring
Bath bomb molds or Christmas ornament balls
Start by mixing all of the dry ingredients in a large bowl. Add the coconut oil and mix with your hands until it is mixed really well. Divide the mixture in half and put it in another bowl. Add roughly 8-10 drops of the essential oils to each mixture.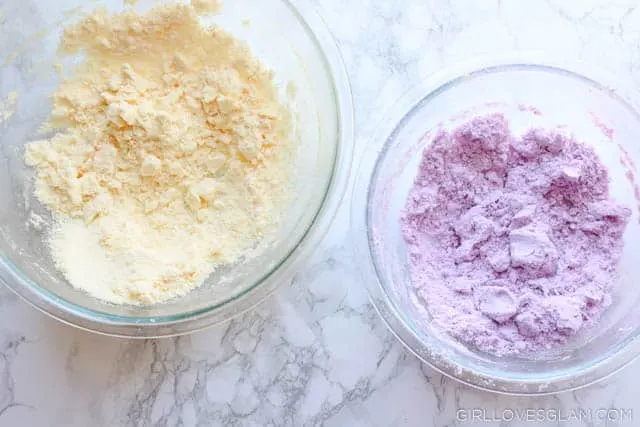 Add food coloring to each mixture. I used about 7-9 drops in each. Mix together really well. Spray witch hazel into the bowl, about 5 sprays at a time and mix. Repeat this until you have made the texture of the mixture just wet enough to stick together. You don't want it to be too wet, so just make it wet enough that it sticks together when you squeeze it.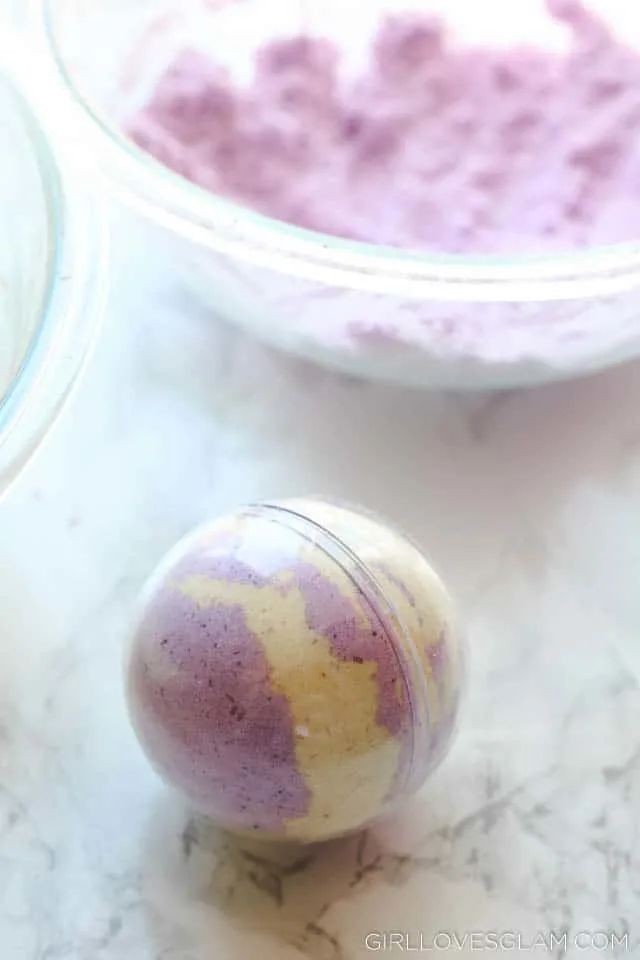 Layer both mixtures into the mold and pop the molds together. I didn't want these to be perfect stripes, I was looking to make them look more marbled. I just put in the mixtures and pressed it down into the mold, without really trying to make it perfect. Slightly overfill the mold so that when you click it together, the two sides of the bath bomb stick together. Place the bath bomb in the freezer and let it set for about an hour.
Now you can enjoy these allergy relieving bath bombs anytime! I think the thing I love most about these is that these scents really are so great together, you could enjoy these bath bombs anytime.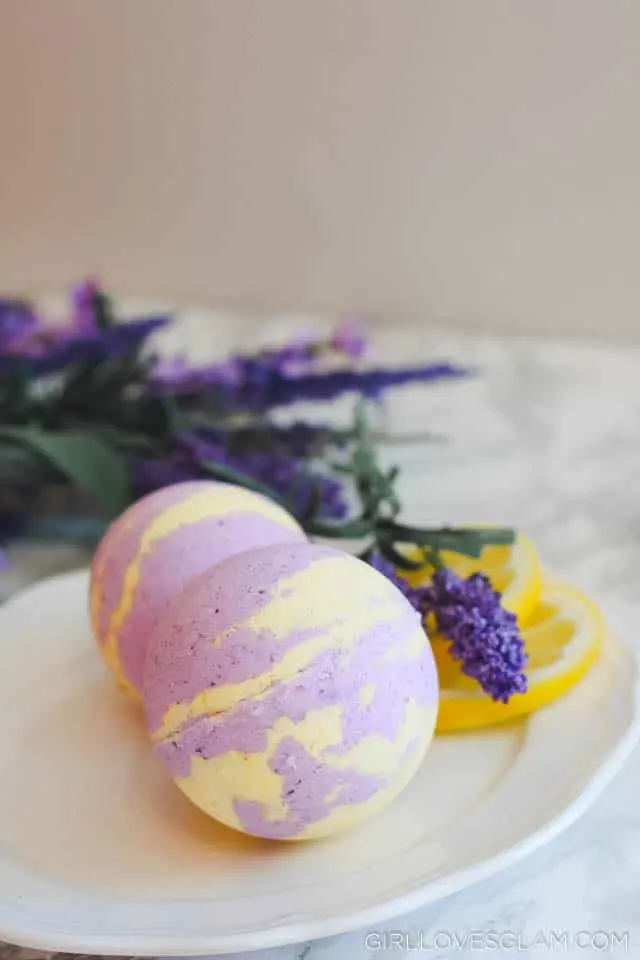 You don't need to wait until you are suffering from allergies to enjoy the soothing scents of lavender and lemon together!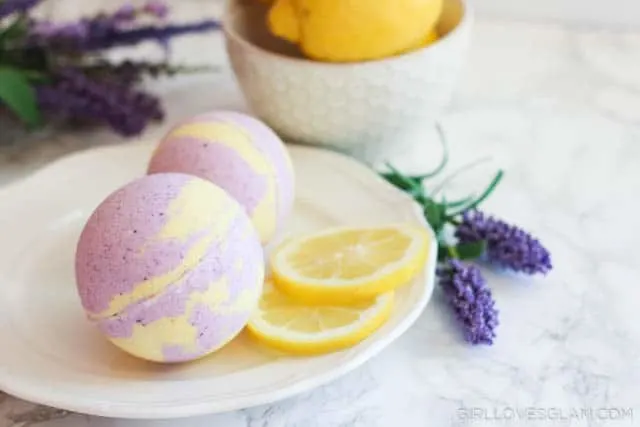 Don't forget that I am sharing a new bath bomb recipe with you every month this year! You can grab all of the recipes from all of the previous months as well!