I can't believe I am already over halfway through my year of monthly bath bomb recipes! This year has already flown by. This summer has been fun, crazy, and hot! I am sure it has probably felt that way at your house too. So what better way of celebrating a busy summer day then with a nice bath at the end of the day? The only way to make that better is if your bath includes a bath bomb that looks like an ice cream cone! Am I right? Or am I right?!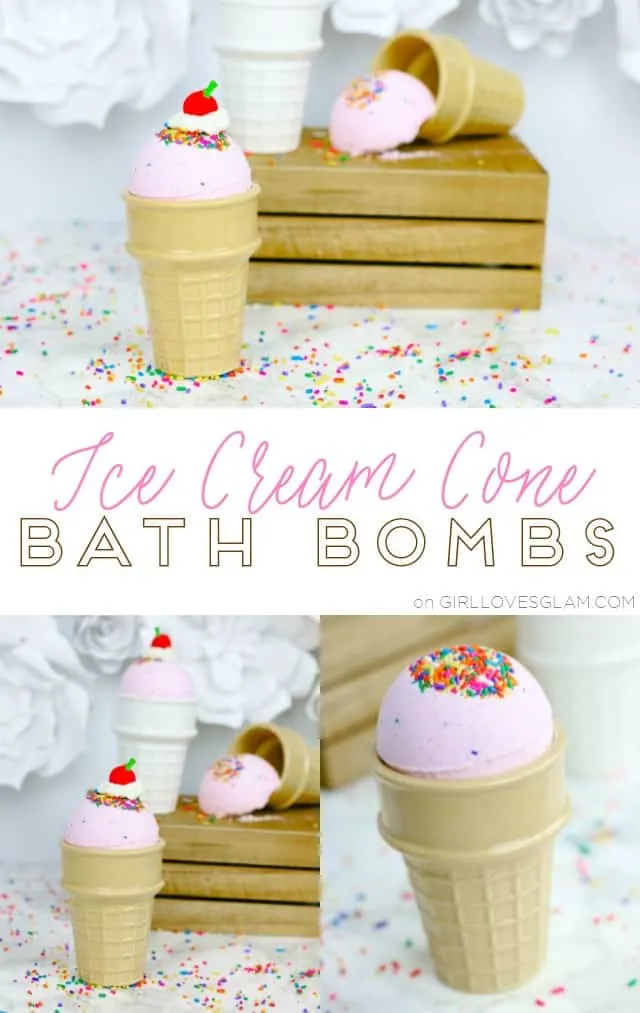 These darling ice cream cone bath bombs would make PERFECT gifts! So when you make yourself some of these, make a few extra to keep on hand as gifts.
Here is what you will need to make your own…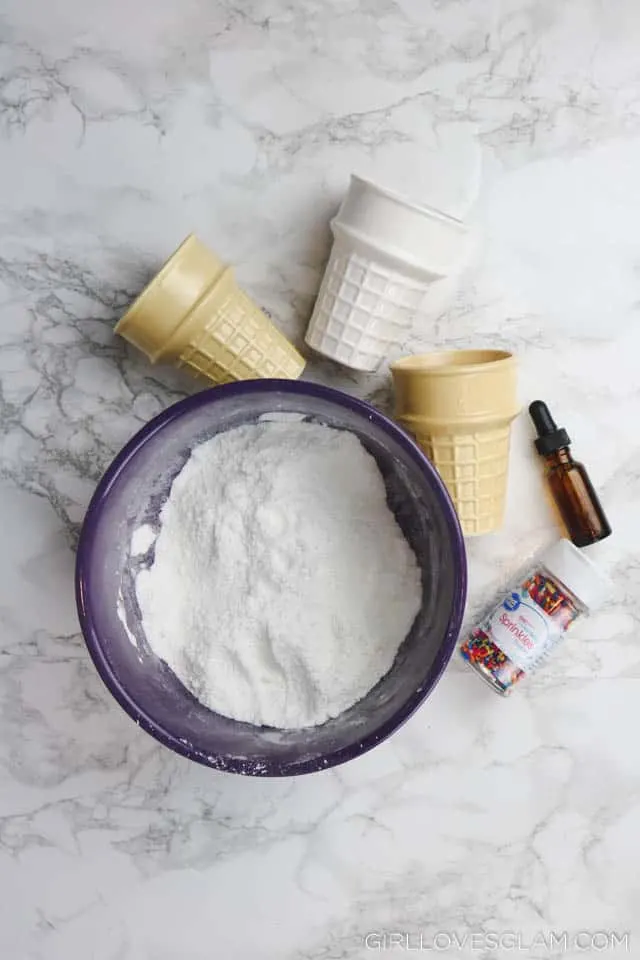 (affiliate links included)
1 cup baking soda
1/2 cup citric acid
Here is a great deal on a bundle with baking soda and citric acid together!
1/2 cup corn starch
3 Tbsp. Epsom salt
1 Tbsp. coconut oil
Witch hazel and a spray bottle for it to go in
Food coloring
Apple icing decorations (I found mine at Hobby Lobby)
Decorator Icing (the small size is only about $2 at Walmart. This is what decorator icing looks like) or homemade royal icing
Ice cream cone dishes (I found mine in the Target Dollar Spot, but I think these would be super cute, too! And they are totally inexpensive!)
Bath bomb molds or Christmas ornament balls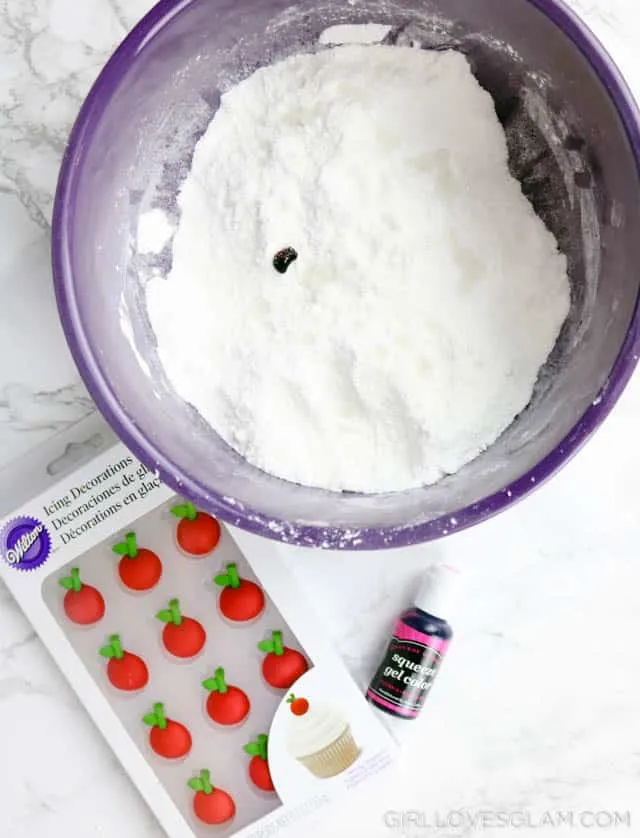 First, mix all of your dry ingredients together in a mixing bowl. Add in the coconut oil and get it mixed together really well. Add about 10 drops of the vanilla oil and as much food coloring as you need to get your desired color. Mix together really well.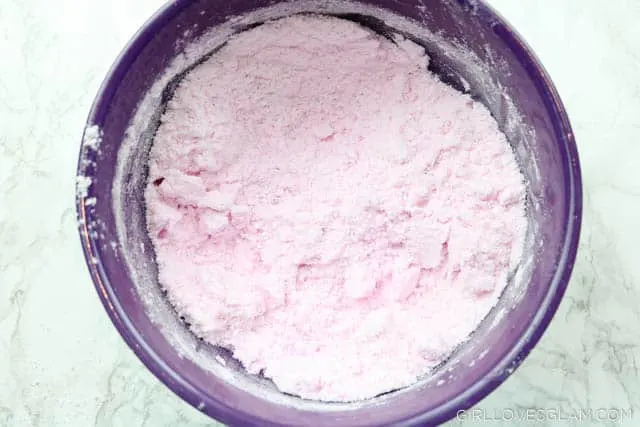 Slowly add in the witch hazel by spraying 5 sprays at a time and mixing it together. Do this until your mixture is wet enough to hold itself together when you squeeze it. Don't get it too wet though! You want it to be slightly dry, just wet enough to hold its shape when you squeeze it together.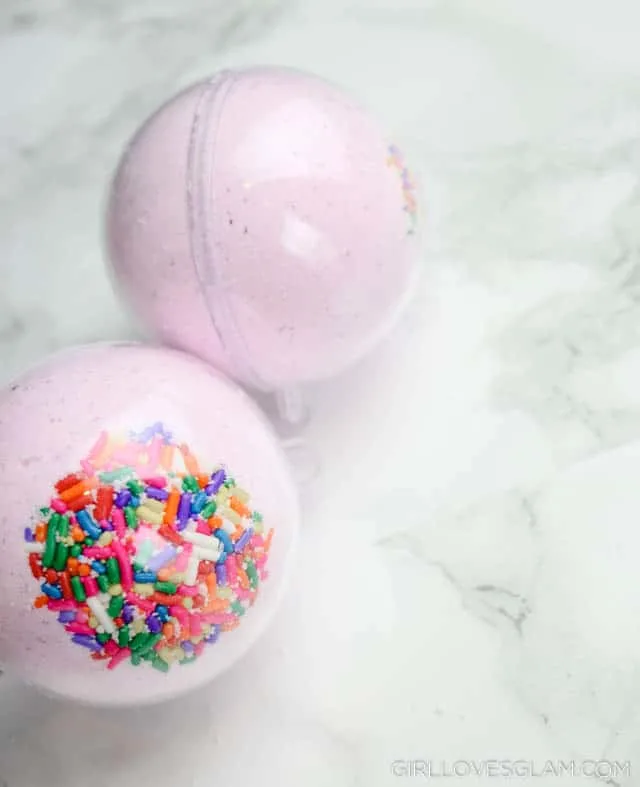 Pour sprinkles into the bottom of one of the bath bomb molds and spread the sprinkles out a little. Add in the bath bomb mixture and press down. Pack both halves full and put them together. Put the balls into the freezer for about 10 minutes, or let them sit overnight if they aren't in the freezer.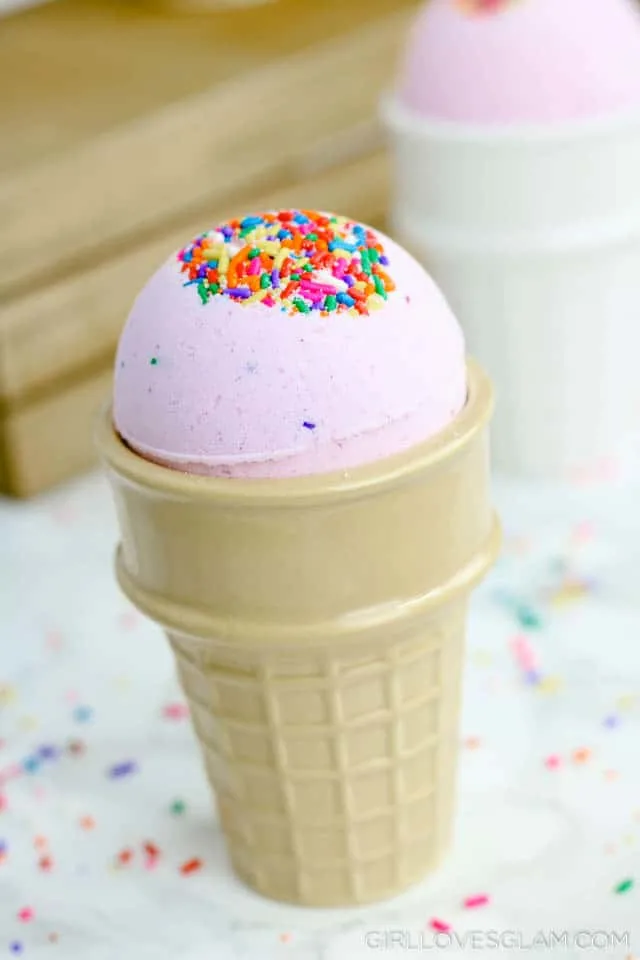 Carefully pop the bath bombs out of the molds and place them in your ice cream dishes. If you order the ones off of Amazon, you might need to add a little tissue paper to make the bath bomb stick up a little over the edge, but if you make them big enough, you won't have an issue.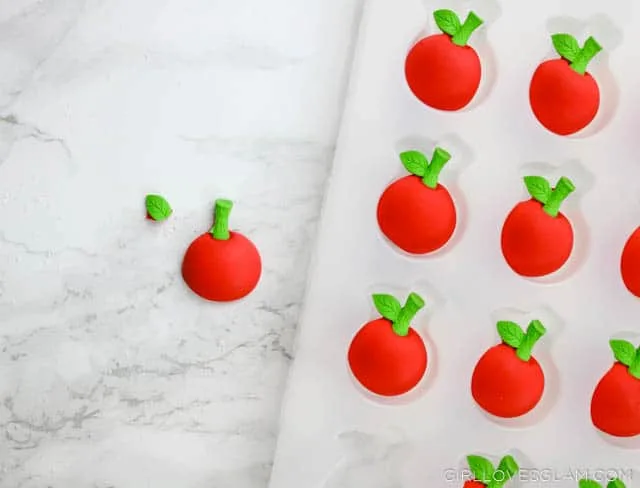 Pop the leaf off of the apple icing decoration and you have yourself a cherry! Keep the apples because we will be using them for next month's back to school bath bombs!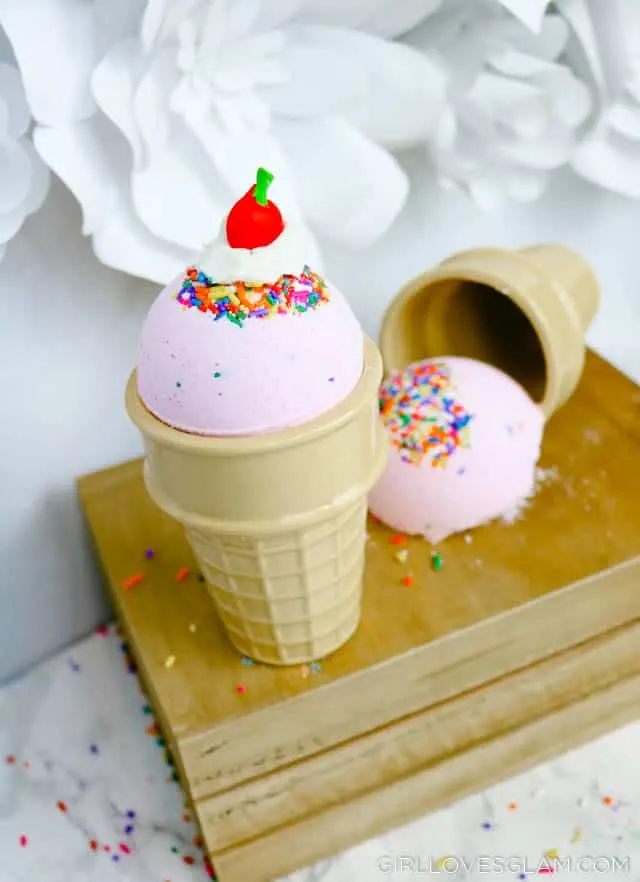 Put a little dollop of the decorator icing on the top of the bath bomb and put your cherry on top! Let the icing dry overnight before packaging these bath bombs up to give as gifts.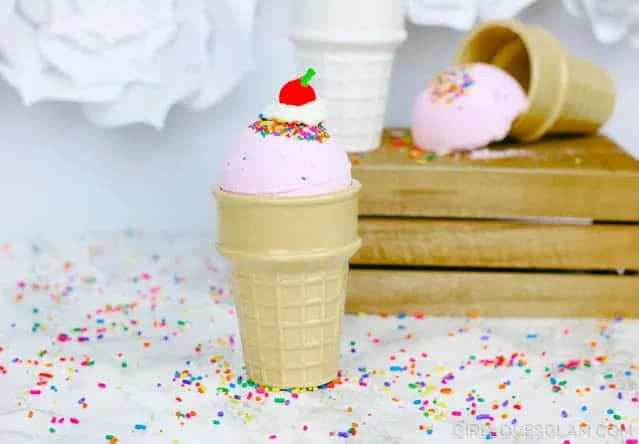 Now you have yourself a totally darling vanilla ice cream cone bath bomb! These might just be my very favorite bath bombs yet!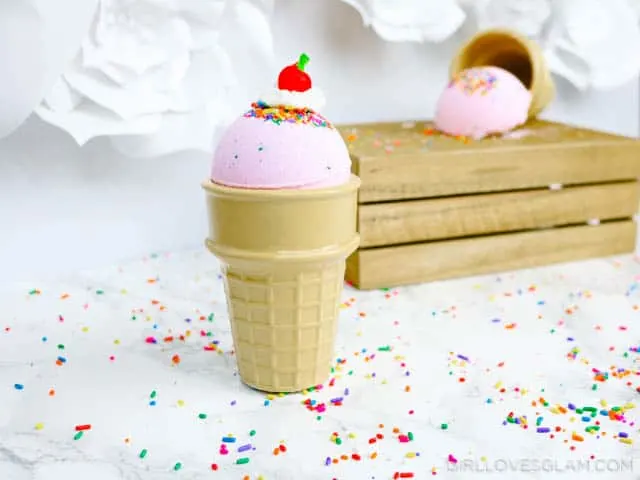 .
Don't forget to catch up on any of the bath bomb recipes you have missed so far!