It is time for another installment of monthly bath bombs! June was my birthday month and it was also moving month! Therefore, I dropped the ball and wasn't able to share my fun birthday cake bath bomb recipe with you in the month of June. That means that you are in luck this month and you get TWO recipes! Let's just pretend that it is still June for a minute and celebrate my birthday with this fun birthday cake bath bomb recipe, okay?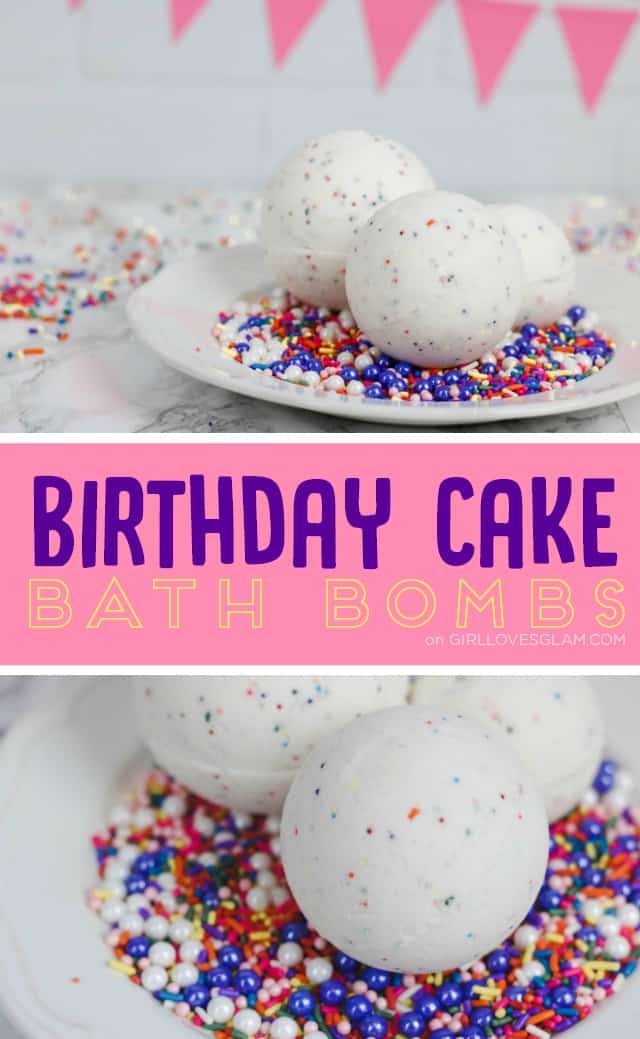 These bath bombs smell EXACTLY like a birthday cake! I am actually a little shocked that the scent turned out so dead on. Taking a bath with these will almost make you feel like you are indulging in delicious birthday cake, without all of the calories! #winning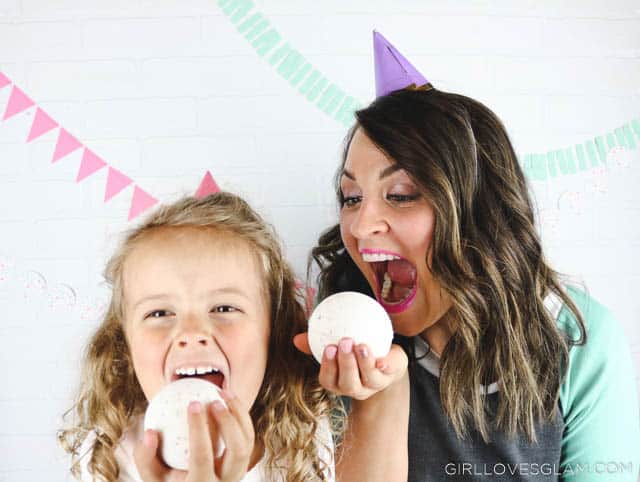 These bath bombs are really pretty easy to make. I even enlisted the help of my trusty assistant and she was able to handle it pretty well. Here is what you will need to make your own birthday cake bath bombs…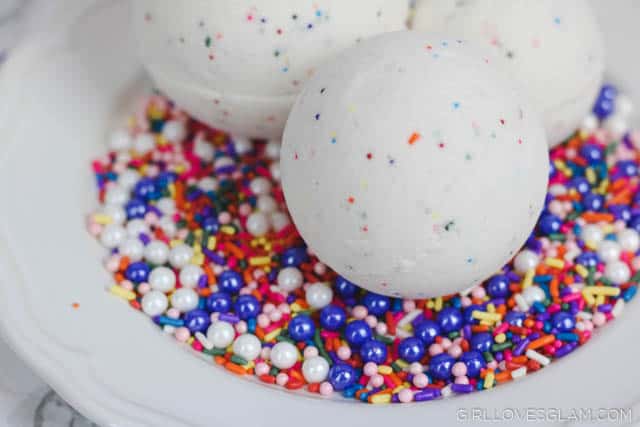 (affiliate links included)
1 cup baking soda
1/2 cup citric acid
Here is a great deal on a bundle with baking soda and citric acid together!
1/2 cup corn starch
3 Tbsp. Epsom salt
1 Tbsp. coconut oil
Witch hazel and a spray bottle for it to go in
1 tsp vanilla extract
1 tsp butter extract
Sprinkles (Jimmies and Nonpareils)
Bath bomb molds or Christmas ornament balls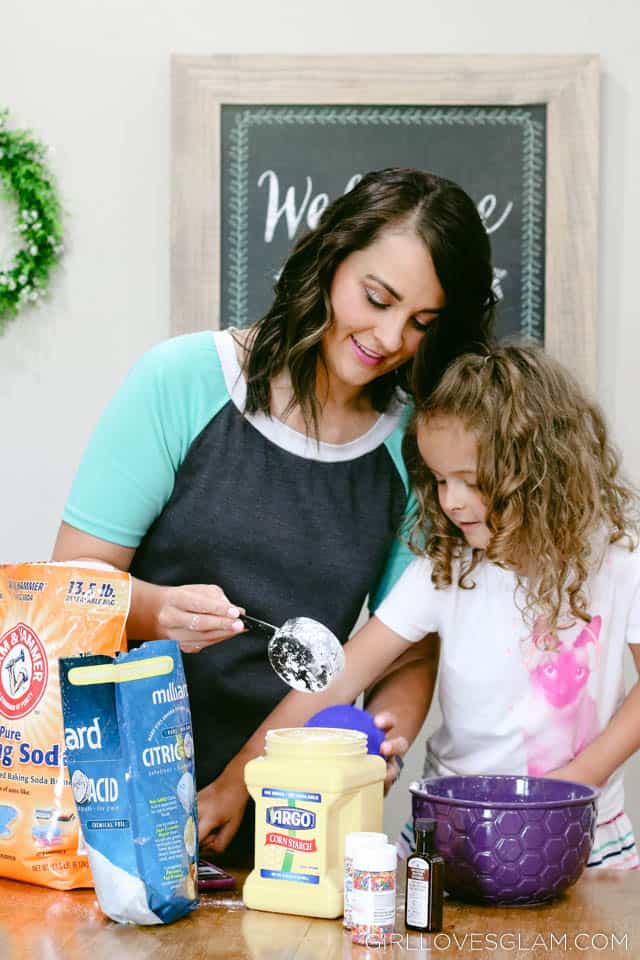 First, pour your dry ingredients in a bowl. This includes baking soda, citric acid, cornstarch, and episom salt. Mix them all together in the bowl.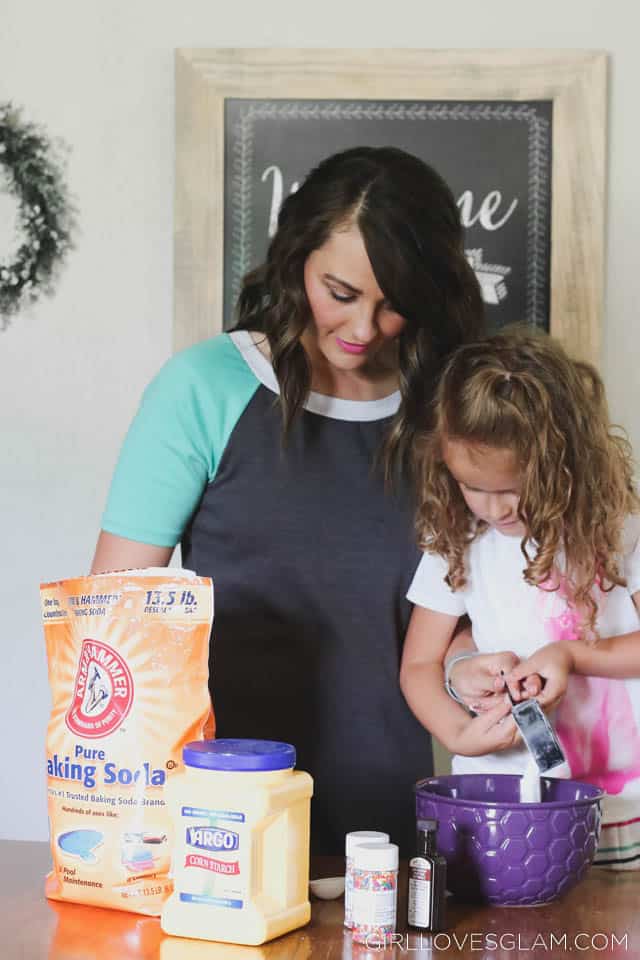 Add the coconut oil to the mixture and mix with your hands. Squish the coconut oil so that it mixes in throughout the entire mixture really well.
Next, add your butter and vanilla extract to the mixture. Make sure that you are ready to mix as soon as you dump each of them in because the liquid will start to react with the mixture as soon as it is poured in.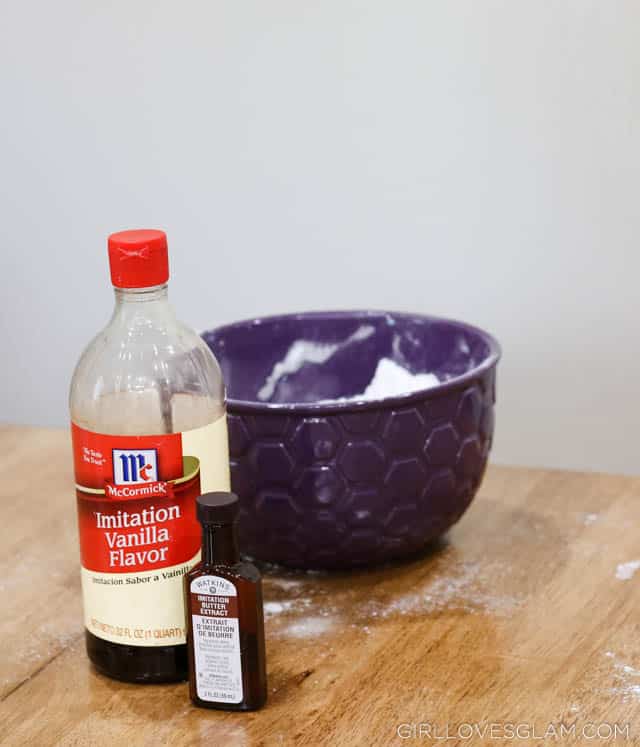 Spray in Witch Hazel, five sprays at a time. Mix it after 5 sprays and spray again 5 times. Continue doing this until the mixture can hold itself together when you squish it in your palm. You don't want it to be too wet, but it needs to hold itself together.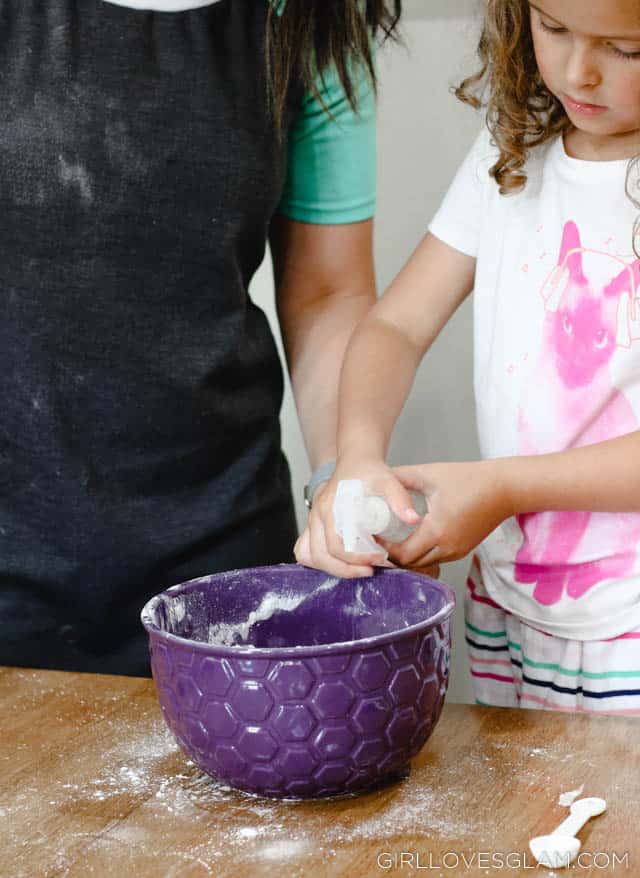 Add sprinkles to the mixture. You can add just one style of sprinkles, but I really liked having two different kinds that gave it a little more variety. Just add as many sprinkles as you want. This is totally just for looks!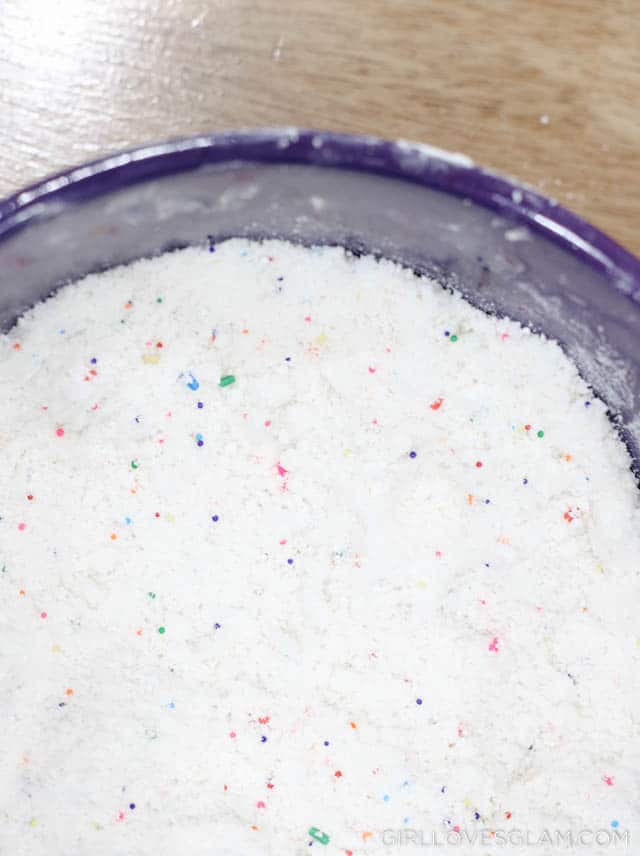 Press mixture into the molds and put the molds together. I like to wrap a rubber band around them to hold them together even more. Put them in the freezer for about an hour.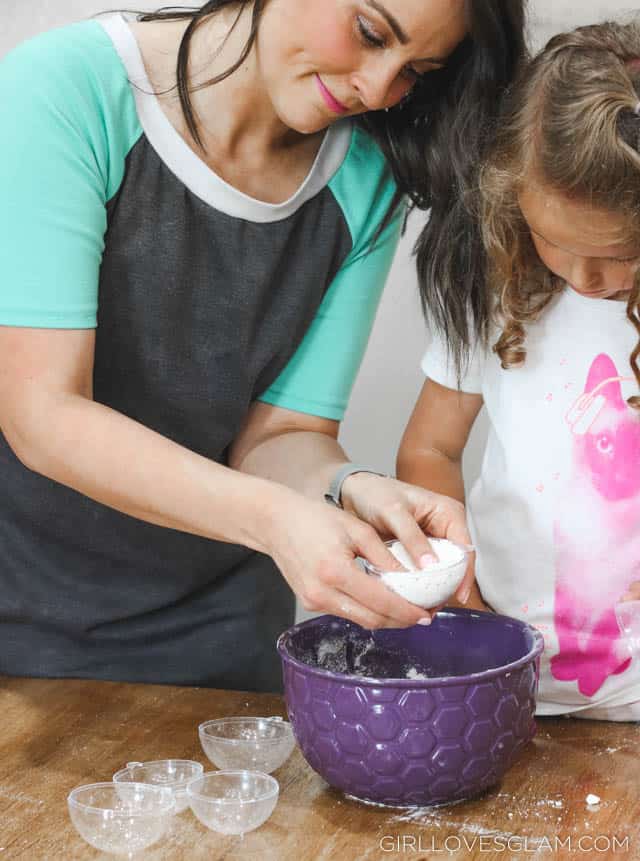 Now you have yourself some birthday cake bath bombs that smell just like cake batter!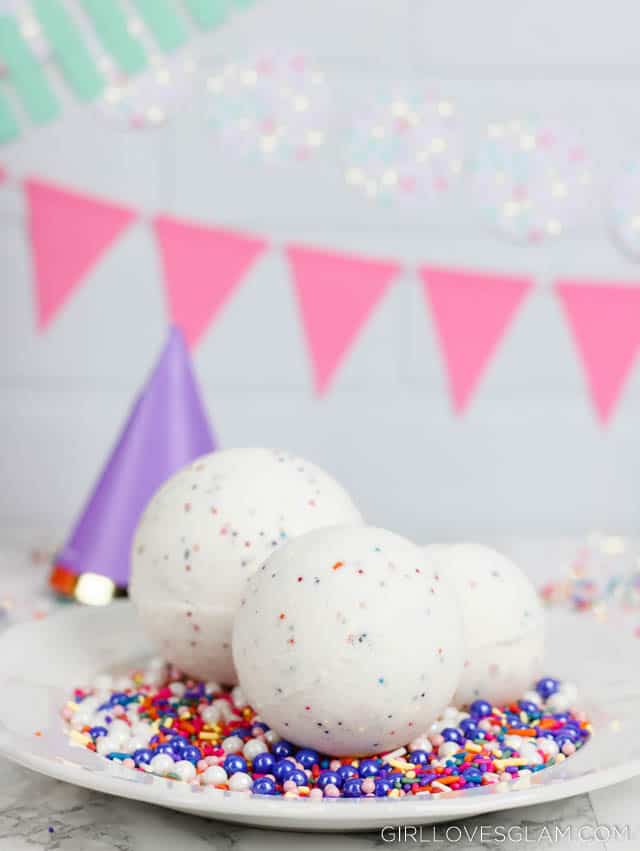 These bath bombs would make the perfect birthday gift. I recommend making a big batch so you can enjoy some and save some for gifts to have on hand!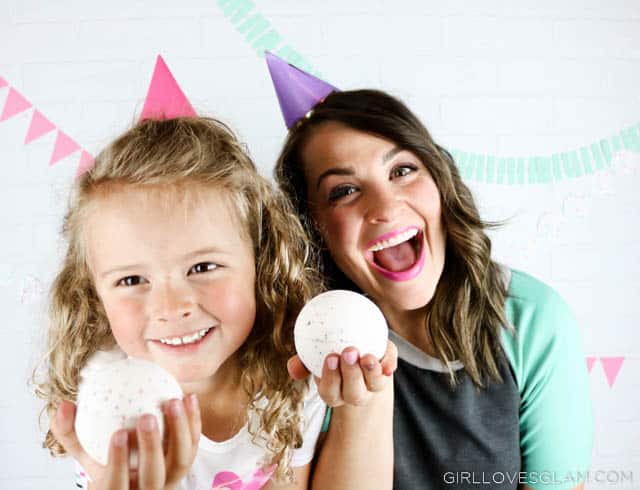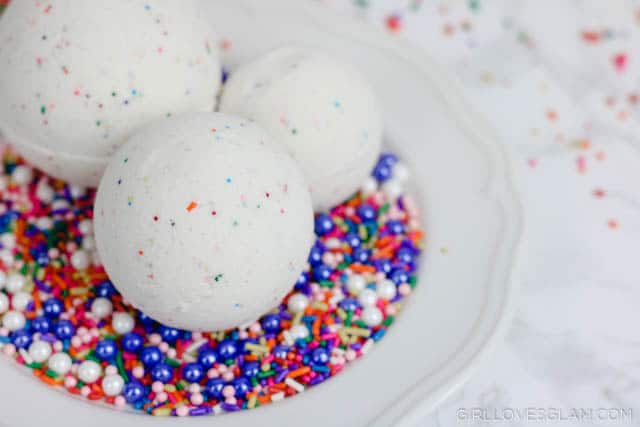 Who would you give these birthday cake scented bath bombs to?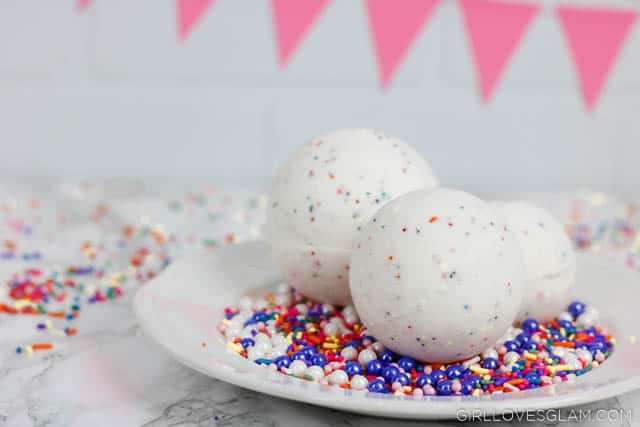 Don't forget to check out the other monthly bath bomb recipes!