I wasn't ever a Jonas Brothers fan until the Happiness Begins album came out. In the height of their original popularity, I was in college and a newlywed. Although I was the same age, I was definitely not their target audience. Once they decided to create their Happiness Begins album, they chose to have a more grown up sound and appeal to a more adult audience. I love the sound they created, with the help of music genius and producer, Ryan Tedder.
The album Happiness Begins is full of songs that make you feel good. Songs that make you want to dance a little and bring joy. With a name like Happiness Begins, they needed to fill that cup and they did it well!
I am normally drawn to darker albums. Many of them have darker album covers as well, so this album cover makeup look was a lot of fun to get me out of my black and white comfort zone!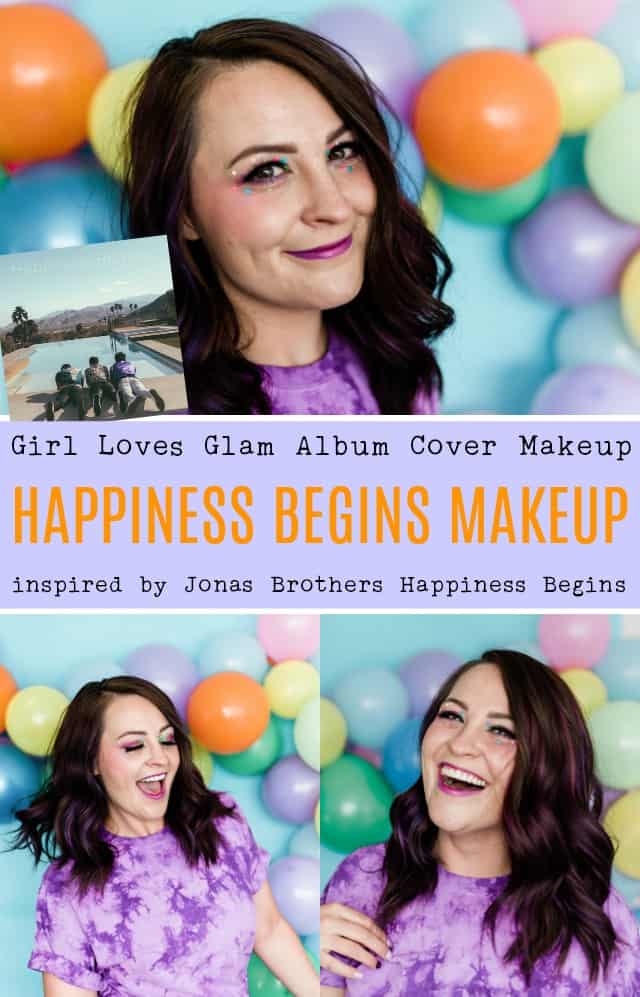 …