This time of year is a favorite for a lot of people. It is the time of year that stores carry Easter candy! Personally, I don't discriminate between candy during any time of the year and enjoy Easter candy just as much as I enjoy Valentine's Day candy, Halloween candy, or Christmas candy. I love candy! That is why I wanted this month's bath bombs to smell just like that, cotton candy! This cotton candy Easter egg bath bomb recipe is really fun, festive, and will have your bath smelling like you just stepped foot into a candy store.
To make your own, you will need…
(affiliate links included)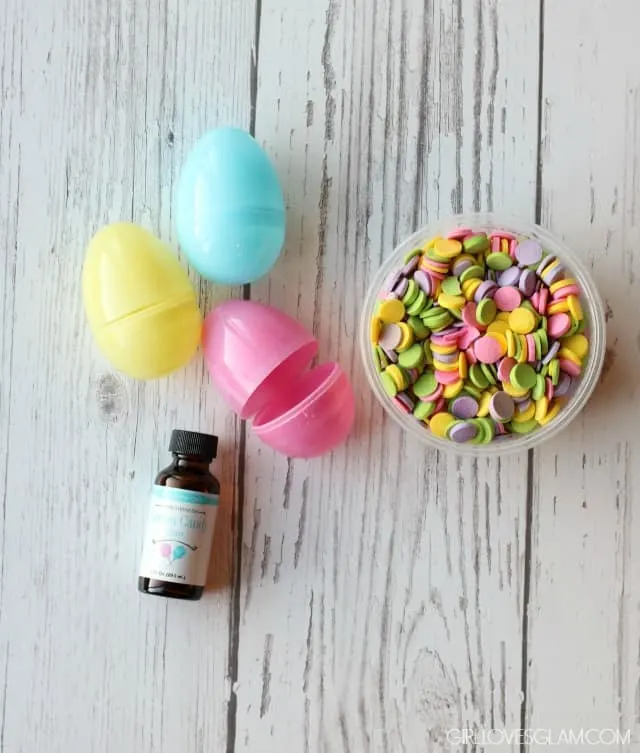 1 cup baking soda
1/2 cup citric acid
Here is a great deal on a bundle with baking soda and citric acid together!
1/2 cup corn starch
3 Tbsp. Epsom salt
1 Tbsp. coconut oil
Witch hazel and a spray bottle for it to go in
1 tsp Cotton Candy Flavoring Oil
Food coloring
Plastic Easter eggs or Bath bomb molds or Christmas ornament balls, if you don't want them to be shaped like eggs.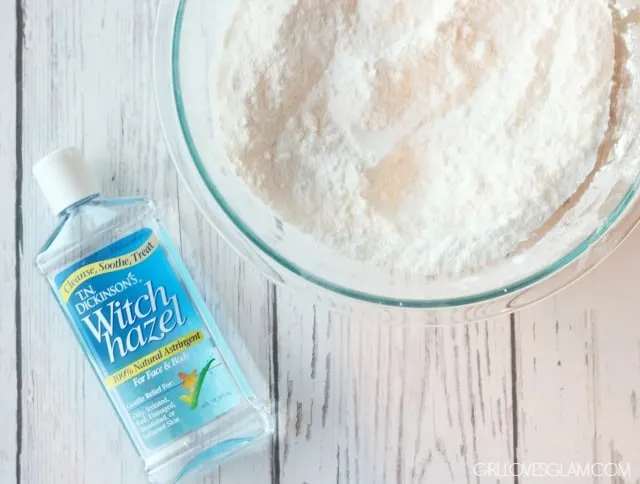 Start by putting all of your dry ingredients (baking soda, Epsom salt, citric acid, corn starch) into a bowl and mixing them together. Add the coconut oil into the mixture and mix together by squishing it with your fingers. Do this until there aren't any big clumps of coconut oil in the mixture.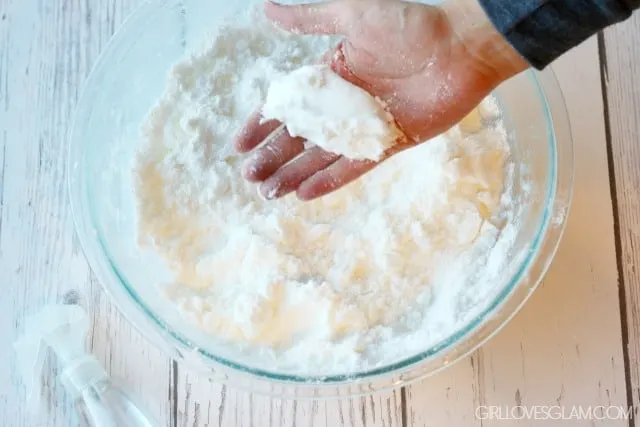 Spray witch hazel in by spraying about 5 sprays into your mixture at a time. Spray and then mix it up and spray more, until your mixture is the right consistency. You want it to be slightly damp, but not too wet. You want it to start holding itself together when you make a handful of it.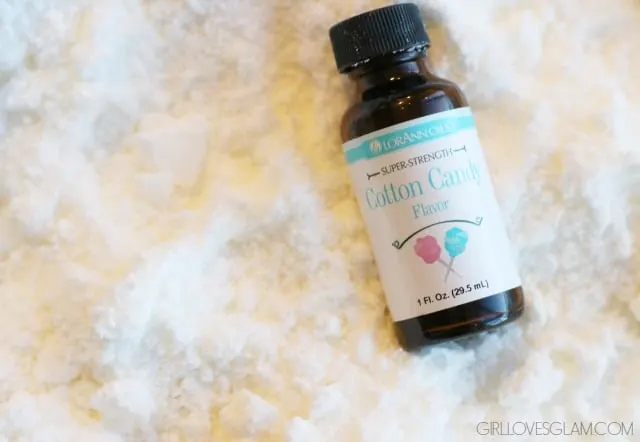 Add 1 tsp of the cotton candy flavor to the mixture. You may want to start with just 1/2 tsp and see if you like the smell or if you want the smell to be stronger. I wanted to really be able to enjoy the smell, so I went on the heavier side with the scent. Make sure you mix this into the mixture really well.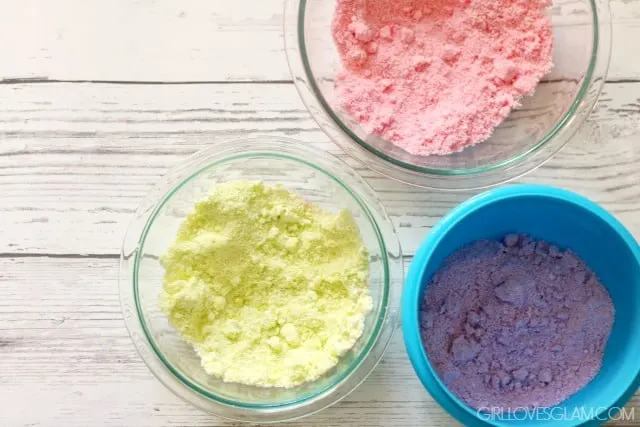 Separate the mixture into different bowls. Put them into however many colors you are wanting. These eggs would still be adorable in a solid color, so if you want to just skip the dishes and only have one color, that is totally fine! Once the mixture is put into different bowls, add your food coloring. Put in about 3 drops at a time and mix it together. Do this until you have your desired color.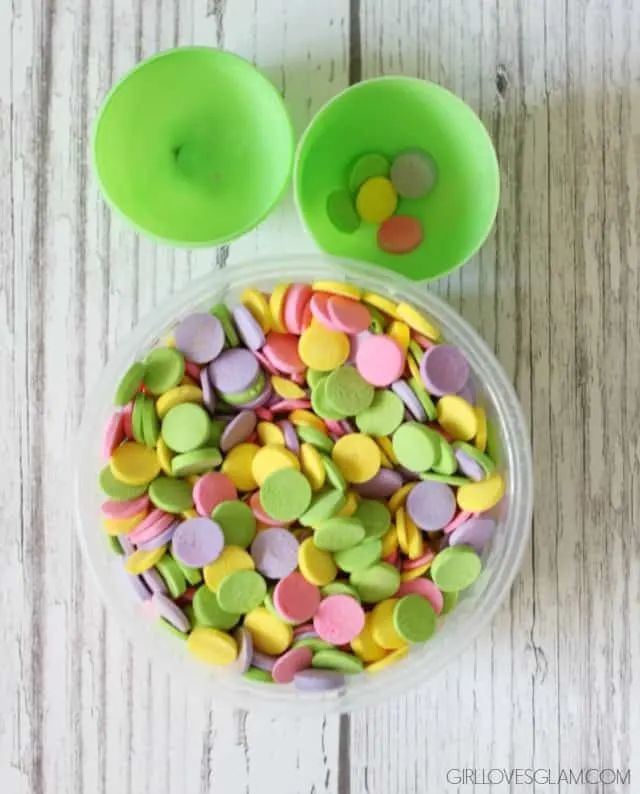 Add a few of the large sprinkles to half of the Easter egg. I just put in enough that it would cover the very top of the egg.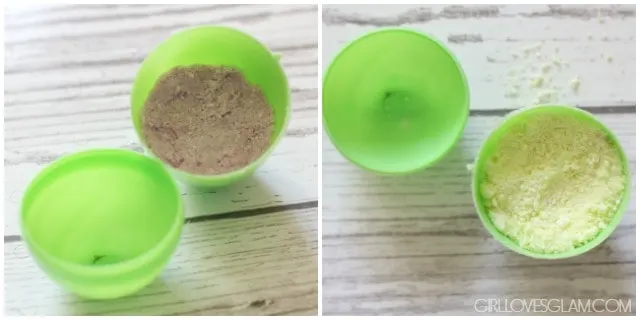 Layer your mixtures into your Easter egg. Put one color of the mixture in and press it down really well. Add the other color you want and continue doing this for both sides of the egg in layers. Push the two sides of the egg together.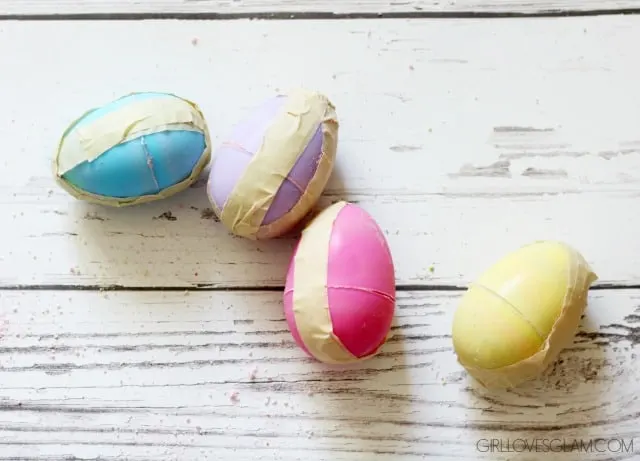 Either put rubber bands or tape around the eggs to help force them to stay shut. Let them dry like this overnight, or place them in the freezer for about an hour.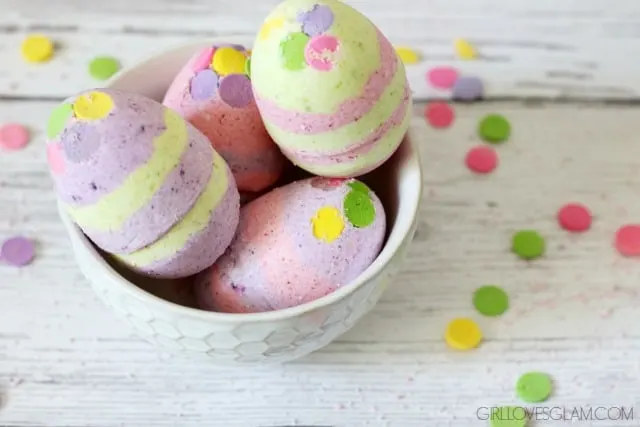 Carefully take the bath bombs out of the molds. Be sure that you take them out slowly to prevent them from cracking.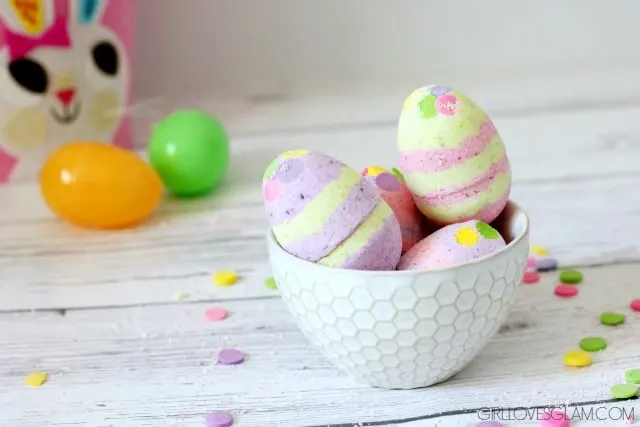 These would be perfect Easter basket fillers or just a fun little treat for yourself to enjoy during this Spring!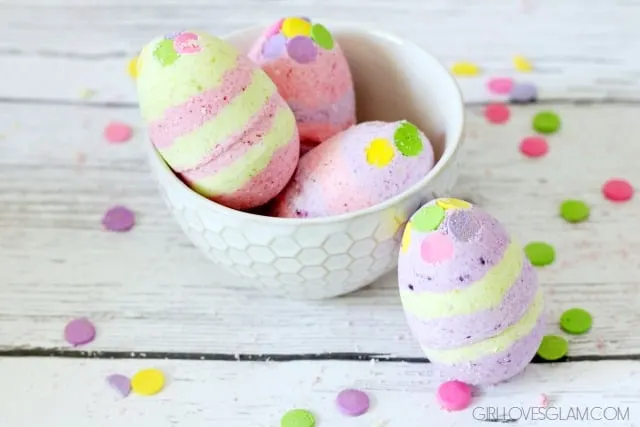 I would love to know if you make these Easter egg bath bombs, or any of the other monthly bath bombs that I have shared! What has your favorite recipe been so far?