When my 5 year old was a baby, my husband and I were diligent about the sleep program that we can chosen before she was born. She spent 11 days in the NICU and came home with her own little baby schedule that the hospital had created for her. There were definitely some hard nights but once we got her trained, she was an awesome sleeper. Flash forward to present day. My 9 month old has been a completely different experience! She has been a hard baby to train. It doesn't help that we moved when she was almost 5 months old and have spent the last 4 months in limbo as we travel back and forth to go visit dad until we move again. I would get so discouraged when I would read articles that would claim that a 6 month old should be sleeping mostly through the night and my 6 month old was waking up every 2-3 hours! I was at my breaking point and I needed to find a better way.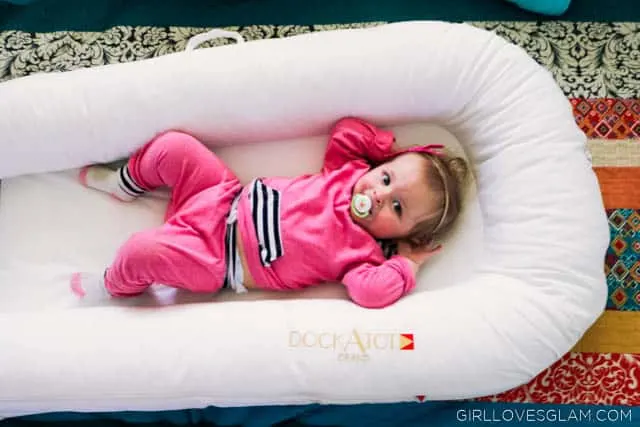 That's when I started using a baby nap and sleep schedule I found and was given a DockATot Grand, compliments of DockATot, to have Zoey sleep in. It definitely took a while for her to get used to her new new schedule and new surroundings, but she is a totally different baby now! She has her days that she just doesn't really feel like napping, just like any other normal baby. But the beautiful thing is that she is right back on schedule the next day.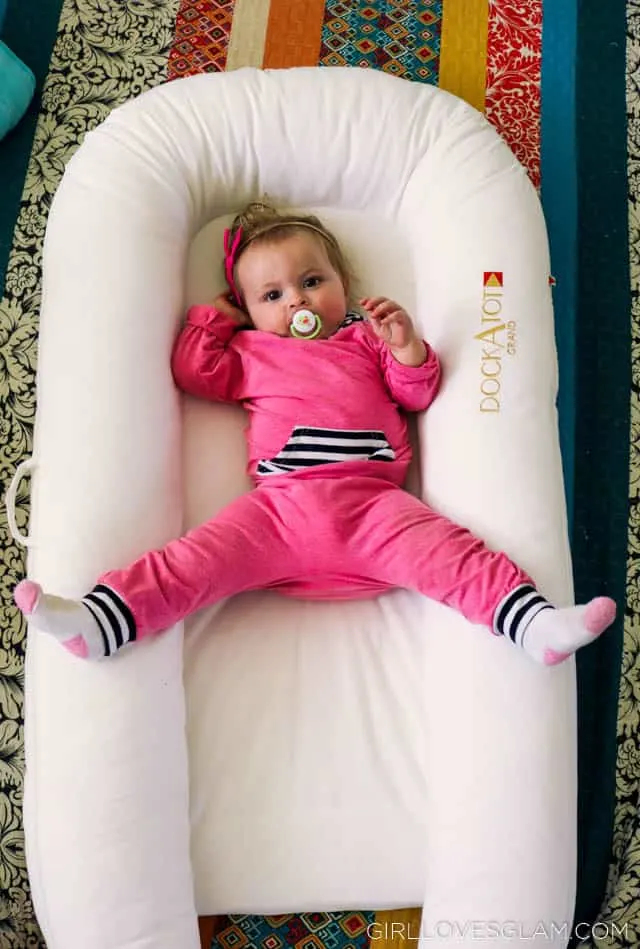 When I was researching about DockATot, I was shocked at just how many positive reviews they had. I didn't think there was any way that a product could be that great at helping babies sleep. Well, I am adding my positive review to the thousands that are already on the internet. We LOVE our DockATot! They come in two sizes, Deluxe for 0-8 months and Grand for 9-36 months. Since we were starting to use one at age 7 months, we went with the DockATot grand so that Zoey could continue to use hers for a long time.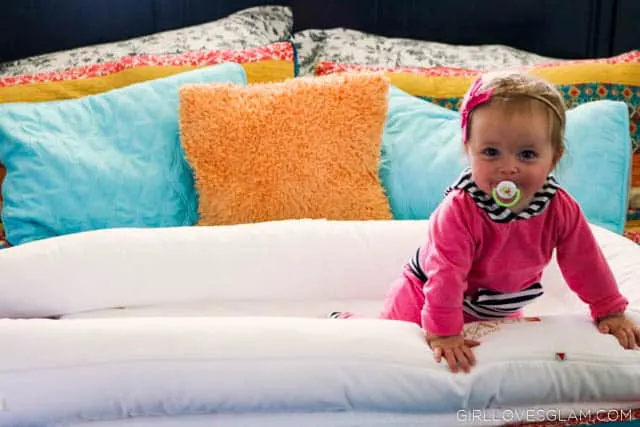 It is awesome to bring when we go out of town because Zoey is still able to sleep in something familiar to her. She can lounge in it, play in it, and sleep in it! I am also excited to use it as we transition her from her crib to a toddler bed because I think it will make the transition a lot easier. DockATot is made of all natural, 100% cotton and is tested for breathability, so you an rest assured that baby is safe sleeping in it.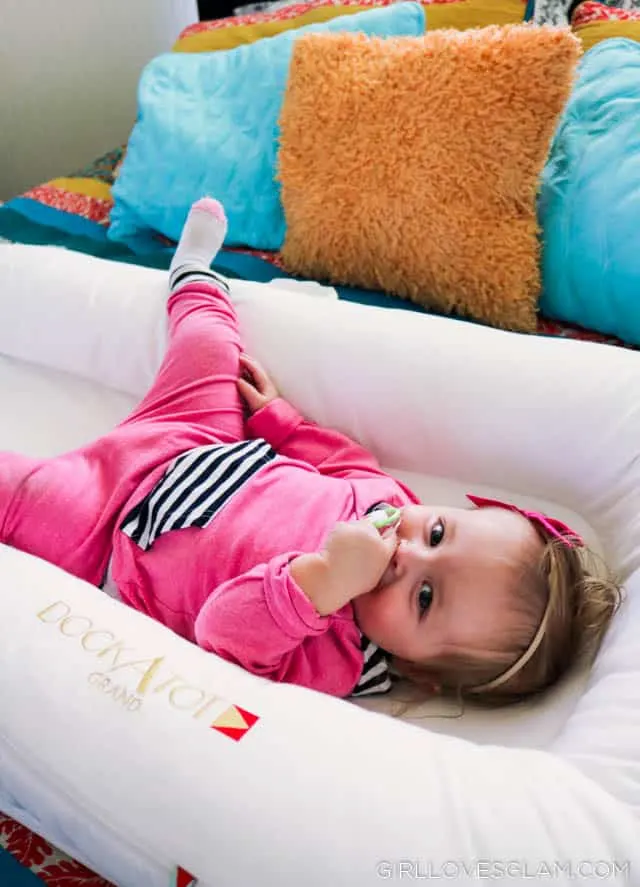 I just can't even express to you how amazing feels to be getting sleep again! I highly recommend finding a baby sleeping schedule that is made for your baby's age and using it, while letting your baby sleep in a DockATot. Hopefully you will be able to experience the same success that I have! If you have been on the fence about investing in a DockATot, jump over that fence and join the thousands of families who are getting sleep thanks to the comfort of DockATot!
Have you ever tried a DockATot with your baby?