The album Blurryface from Twenty One Pilots is truly one of the very select albums that I can say changed my life. The year this album was released, I suffered a miscarriage, followed by another one shortly after. I was in a pretty dark place. Being able to connect with this album gave me hope and watching videos of Twenty One Pilots gave me something to admire and look forward to that had nothing to do with pregnancy. It was a huge part of my healing process.
When I finally had my rainbow baby, I got to go see Twenty One Pilots play live! It was just 2 weeks after I gave birth. It was such a special way to celebrate a very hard chapter in my life closing. I have seen them play 3 times now and its honestly an emotional experience every time. I cherish those memories!
Although I have already done a Twenty One Pilots Trench album cover look, I knew that I needed to create a Blurryface album cover makeup look as well! This album is just too special to let it go without an official makeup look.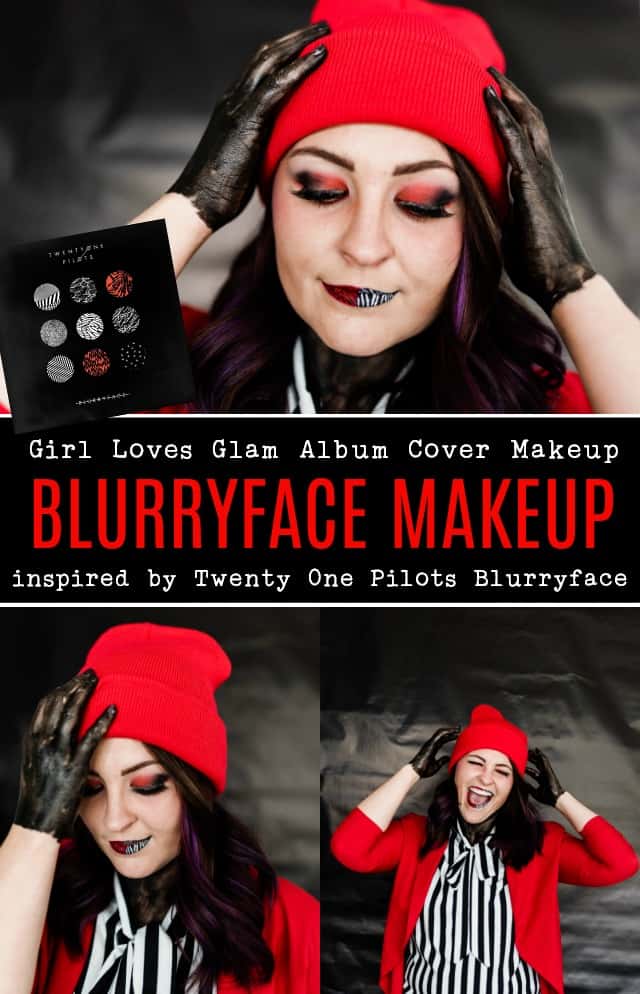 The Blurryface album title comes from the character that the lead singer, Tyler Joseph, named for his dark inner thoughts. Blurryface is the voice who tells him to doubt, to have anxiety, to be depressed, and to be insecure. We all have those thoughts! Being able to confront our own Blurryface is something that this album really brought to my attention. The album is full of songs about confronting Blurryface, falling victim to those thoughts, and even pleading with God for help.
Blurryface Makeup
This album cover is mostly black but has 9 circles on it. Each circle is a design that represents a song on the album. The different colors make up the Twenty One Pilots logo. There is a lot of detail! When Tyler Joseph would perform during this tour, he would paint his hands and neck black to represent Blurryface and he would wear a red beanie. I knew I needed to incorporate those into the look. Josh Dun, the drummer, would wear red eyeshadow all over his eyes. It was also something I knew I needed to incorporate. They would wear white dress shirts with black ties and red blazers. I wanted to play on that, with a little more of a feminine touch. I love how it all came together!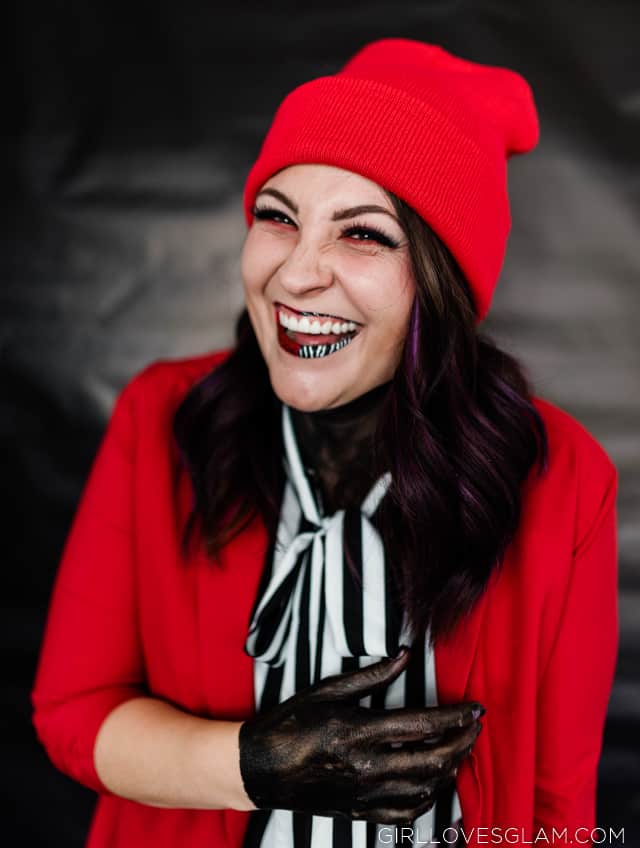 Blurryface Makeup Supplies
To create this look, I used…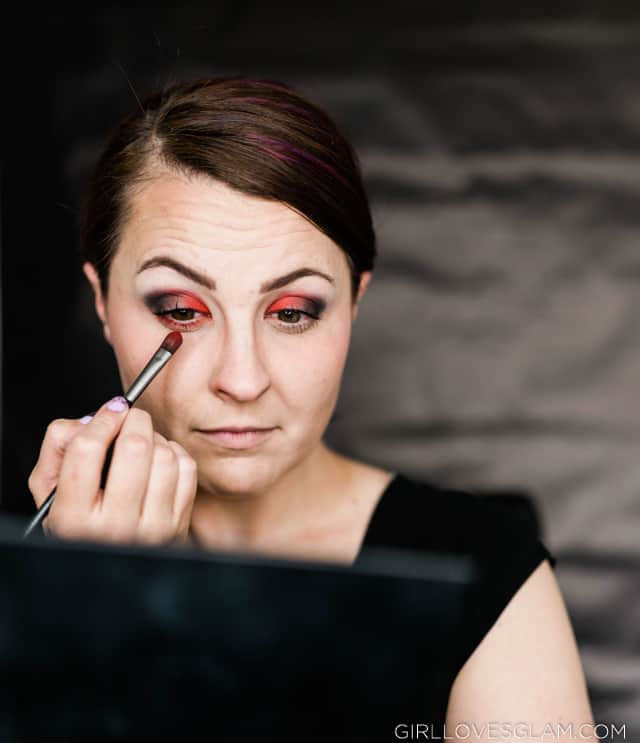 Foundation: NARS Sheer Glow Foundation
Lip Color: Maybelline SuperStay Matte Ink Lip Color, NYX Liquid Suede in Alien
Lip Liner: NARS Precision Lip Liner Jungle Red, NYX Slide On Eyeliner, NYX White Liquid Liner
Eyeliner: Kat Von D Tattoo Liner
Eyeshadow: Morphe Jaclyn Hill Eyeshadow Palette & Morphe James Charles Eyeshadow Palette
Brushes: Morphe M330, Morphe M411, Morphe M514
Mascara: Cover Girl Super Sizer
False Lashes: Esqido Unforgettable Mink Lash
Black acrylic paint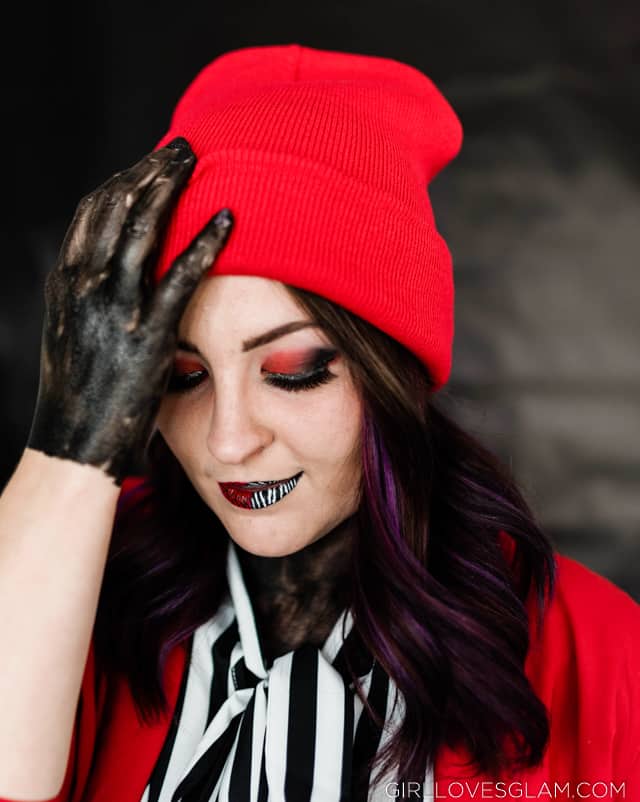 Twenty One Pilots Makeup
Besides just using red and black eyeshadow and painting my hands and neck black, I wanted to bring something else to the look. That is why I wanted to mimic two of the circles from the album cover on my lips! The black and white side represents the song, Heavydirtysoul. The red and black side represents the song, Stressed Out. I appreciate how detail oriented Tyler and Josh are when it comes to their music, their performances, and literally anything they share with the world. It becomes much more than just a few songs slapped onto an album.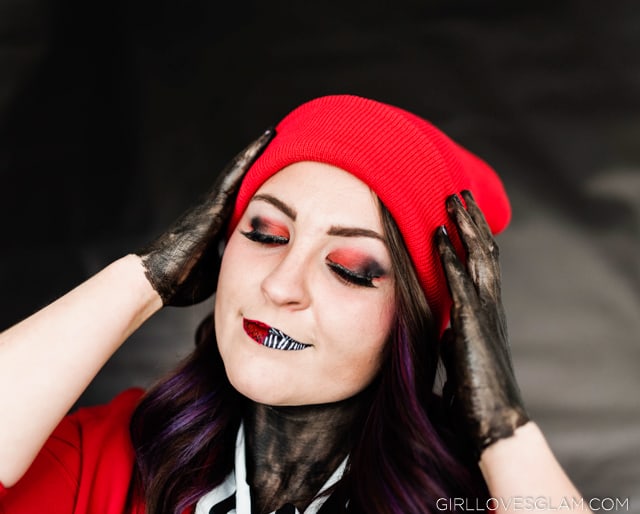 Dressing up and creating this look was one of those moments that I felt like my dreams were sort of coming true. I love that Twenty One Pilots fans (the Clique) dresses up for concerts. I have always worn Twenty One Pilots shirts but I haven't ever gone full out. Now I am thinking that might need to change cause wearing this look was super fun.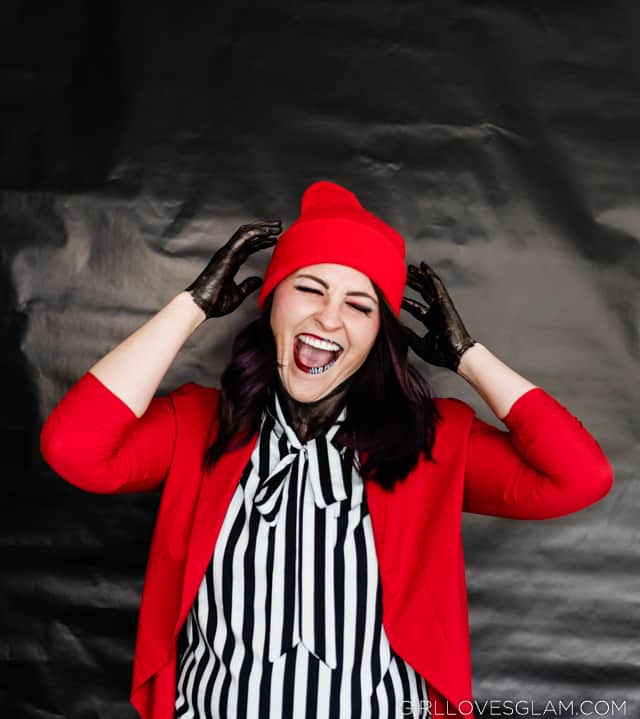 Album Cover Makeup
Thank you for continuing to support this fun series! Creating these looks fills my creative cup and I am incredibly grateful for the continued support of it. If you missed any of the previous album cover looks, go check them out!
To see all of the previous album cover makeup looks, just click on the photos below.