I am a big fan of crafts that kids can do, using materials that you probably already have laying around the house. It is nice to know that you don't have to go out and buy anything extra to make a craft that can keep kids entertained for a little while. Toilet paper roll wind socks are easy to make and they are fun to watch blow in the wind in your yard! This wind sock kid craft is a huge hit!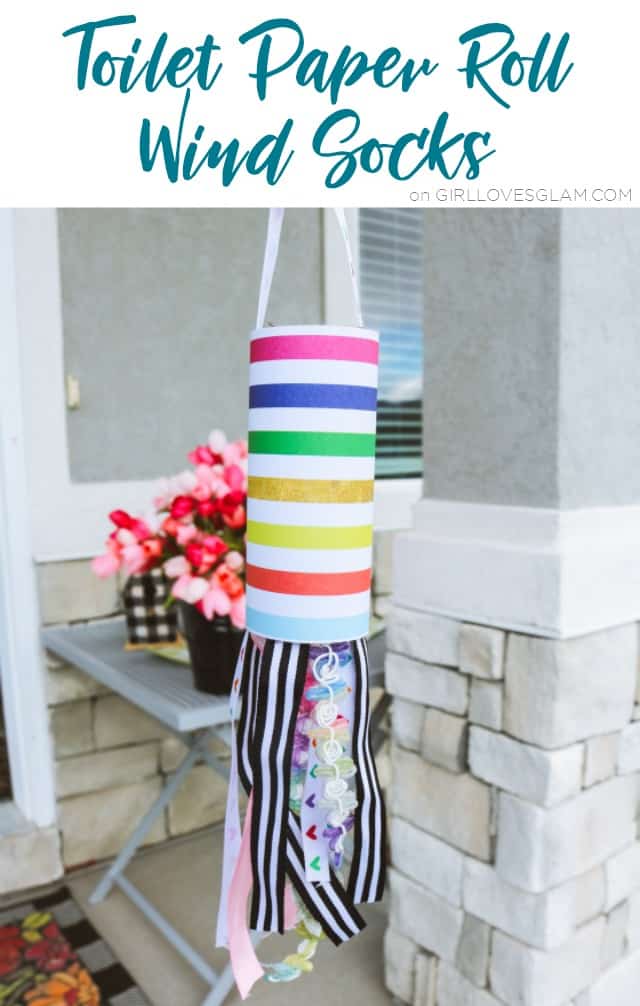 To make your own toilet paper roll wind sock, you will need…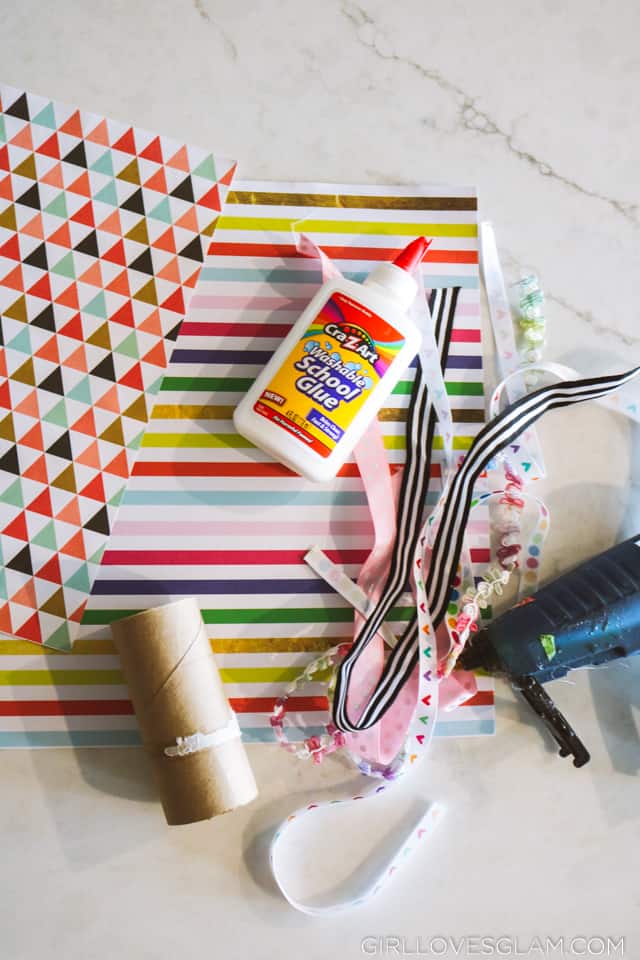 -Toilet paper roll
-Patterned paper (solid works too)
-Glue
-Hot glue
-Ribbon
How to Make a Wind Sock
Start by cutting a piece of your patterned paper the size of your toilet paper roll. You want it to be long enough to wrap all the way around.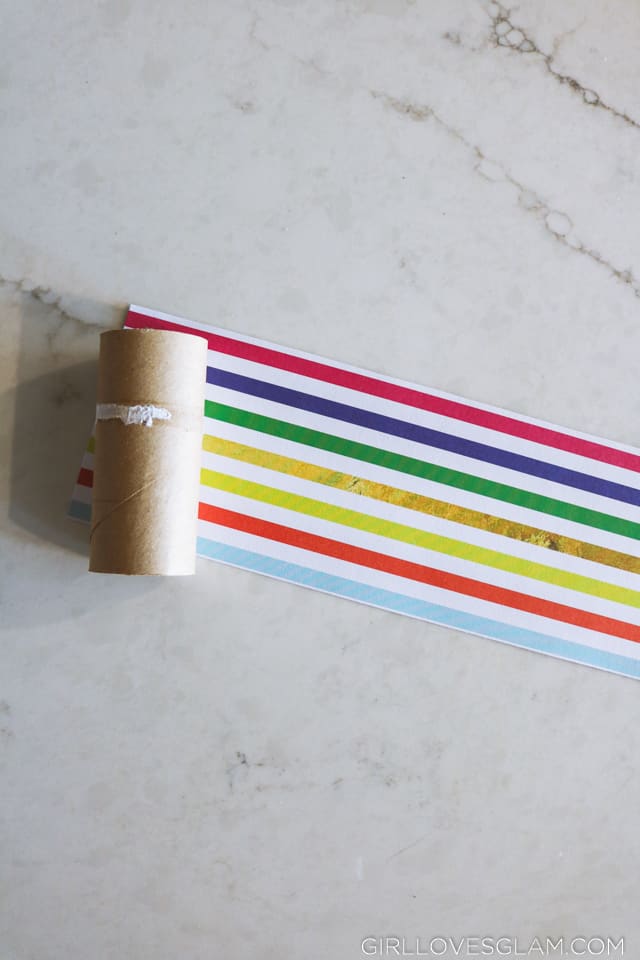 Wrap the paper around the toilet paper roll and glue it into place. Next, cut your ribbon to be in strips the length you want them to be on the bottom. You will want one to be long enough to go on the top to loop from one side to the other. Take that ribbon and glue it to the top.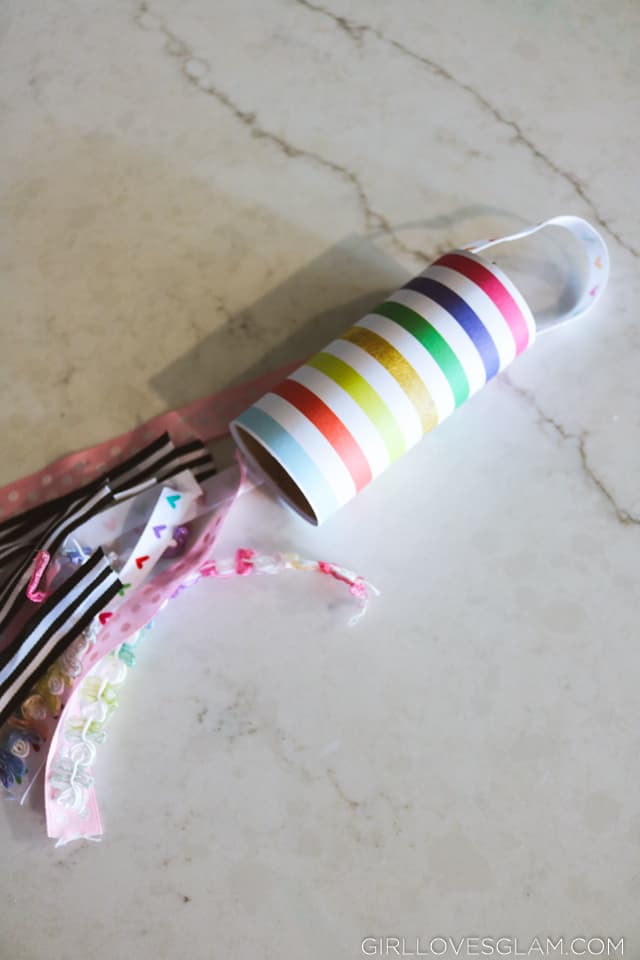 Turn the toilet paper roll upside down and use hot glue to glue the ribbon pieces all along the bottom. Glue them to the inside of the toilet paper roll.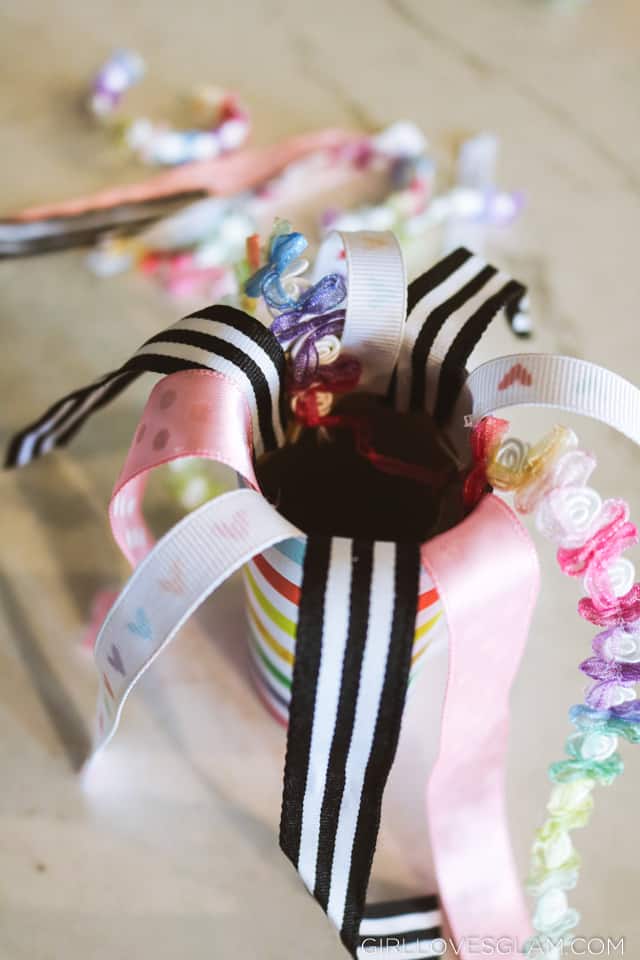 Now you have a darling wind sock that your kids can run around with and watch blow in the wind or they can hang on a tree to decorate your landscape. This wind sock kid craft would be fun to customize even more by letting them draw on the paper. The possibilities are pretty endless!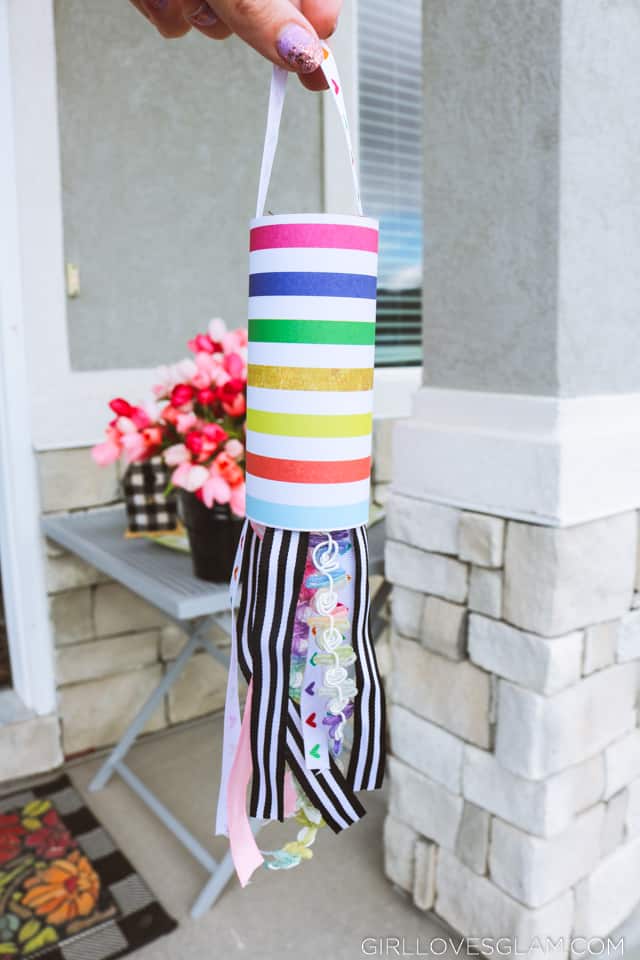 Looking for even more simple kid craft ideas? These will keep your kids entertained too!