I am the first person who will say they are NOT a Kanye West fan but the Kanye West Graduation album is one that couldn't get ignored. Not only is this album pretty great all around, it has an album cover that is perfect for creating an album cover makeup look!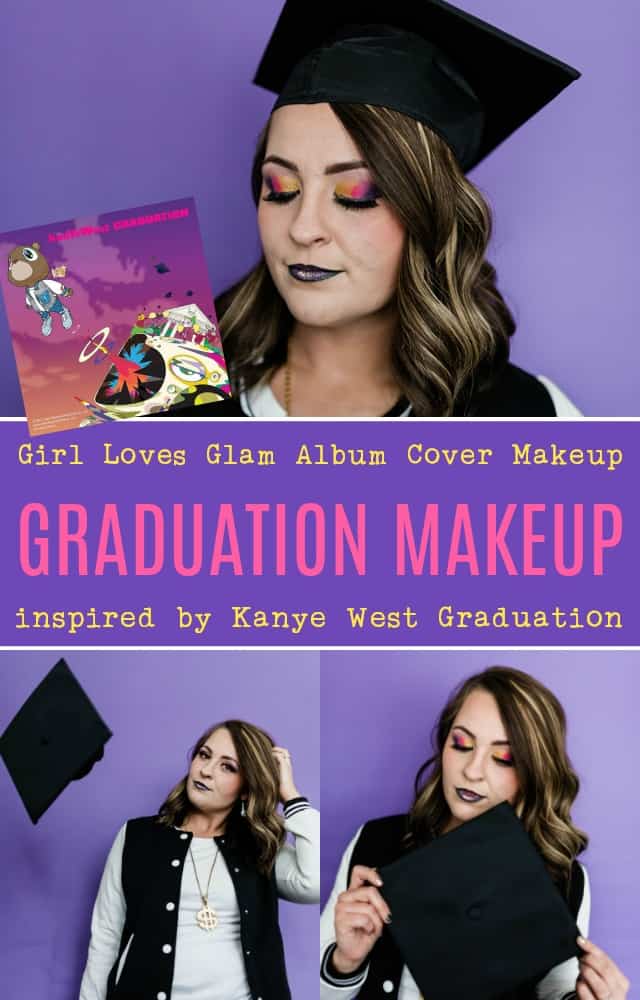 Graduation was Kanye's 3rd album that fit his education theme. It debuted at number one, selling almost 1 million copies in the first week. It features songs like Stronger, Homecoming, and Good Life. You don't have to be a big fan (or even like him at all) to be able to appreciate this album. I love the colors of this album cover. It made it so fun to create a whole look themed around it!
Kanye West Makeup
This look not only has a really great colors, but the accessories played a major role in the look. No graduation is complete without a graduation cap and I absolutely needed a Letterman's jacket and a chain! Apparently Kanye's attitude is contagious, when you are putting together a look inspired by his music.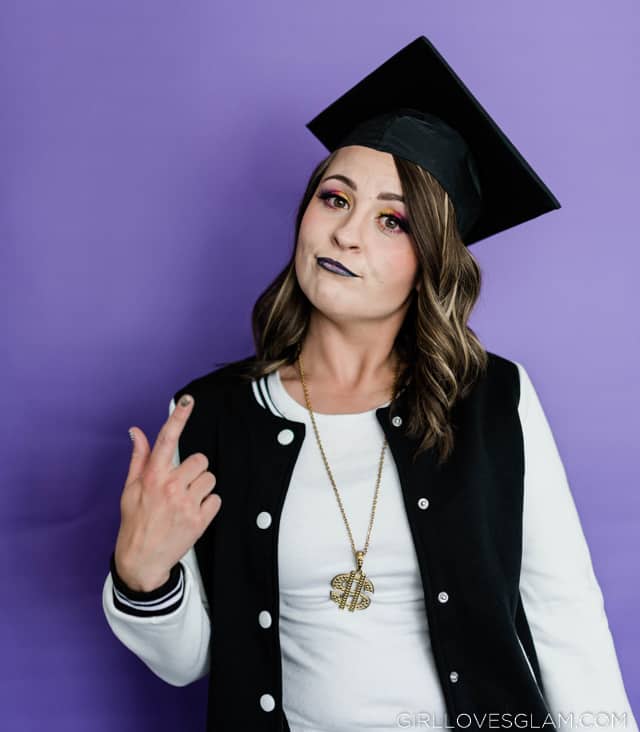 Kanye West Graduation Makeup
To put together this look, I used some of my very favorite makeup!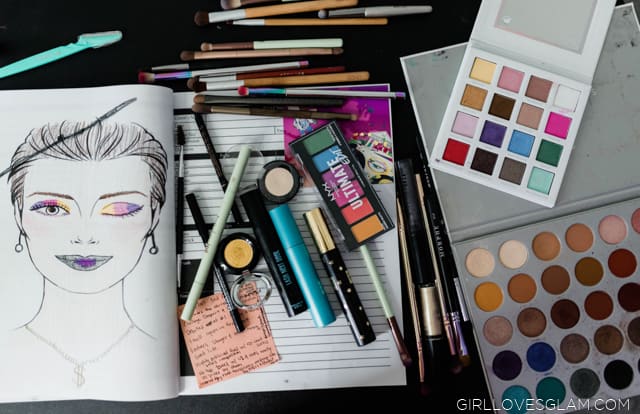 Foundation: NARS Sheer Glow Foundation
Lip Color: NYX Glitter Goals Liquid Lipstick in Alienated
Lip Liner: NYX Slide On Eyeliner
Eyeliner: Kat Von D Tattoo Liner
Eyeshadow: Morphe Jaclyn Hill Eyeshadow Palette , Pur My Little Pony Palette , and NYX Eye Shadow in Gilded
Brushes: Morphe M330, Morphe M411, Morphe M514
Mascara: Cover Girl Super Sizer
False Lashes: Zinkcolor Feather False Eyelashes
Bright Eyeshadow
Now, obviously this isn't an everyday makeup look but wearing bright eyeshadow doesn't need to be saved for costumes. Wearing bright eyeshadow can totally be something you can do everyday.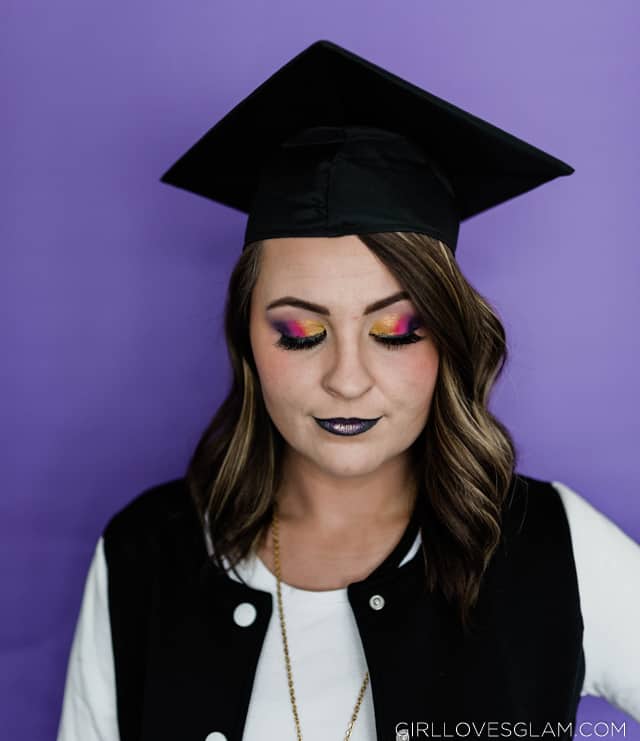 This eyeshadow look I did for this Graduation album could be turned into an everyday look by using a more neutral lip color and replacing one of the bright eyeshadow colors with a more neutral color. The trick to wearing bright eyeshadow is blending it really well.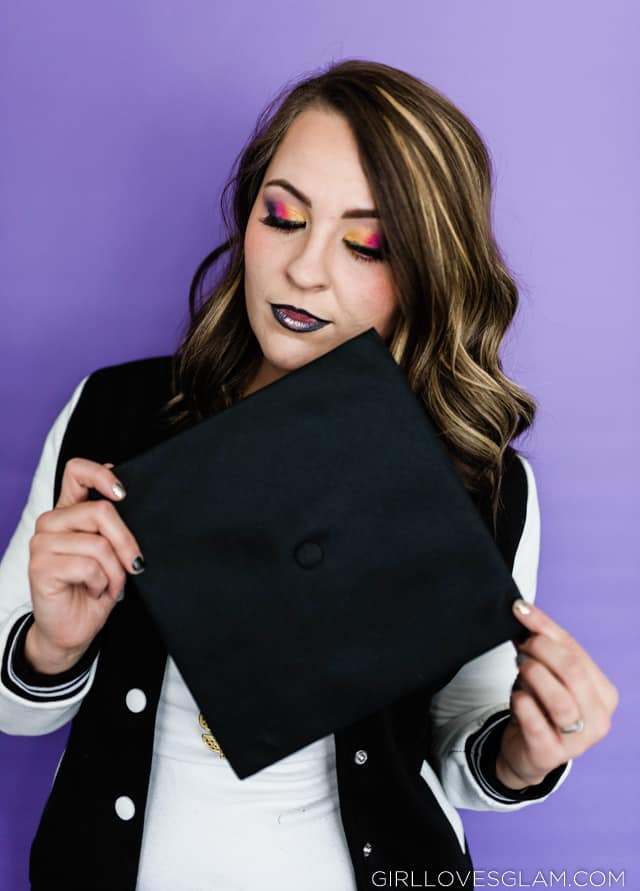 Another trick to making your bright colored eyeshadow look good is using an eyeshadow primer. This will make the shadow colors really pop!
Wearing Black Lipstick
I never thought I would be as comfortable with wearing black lipstick as I am now. I actually love wearing it regularly! Black lipstick isn't reserved for gothic looks anymore. This 31 year old mom wears it to the grocery store!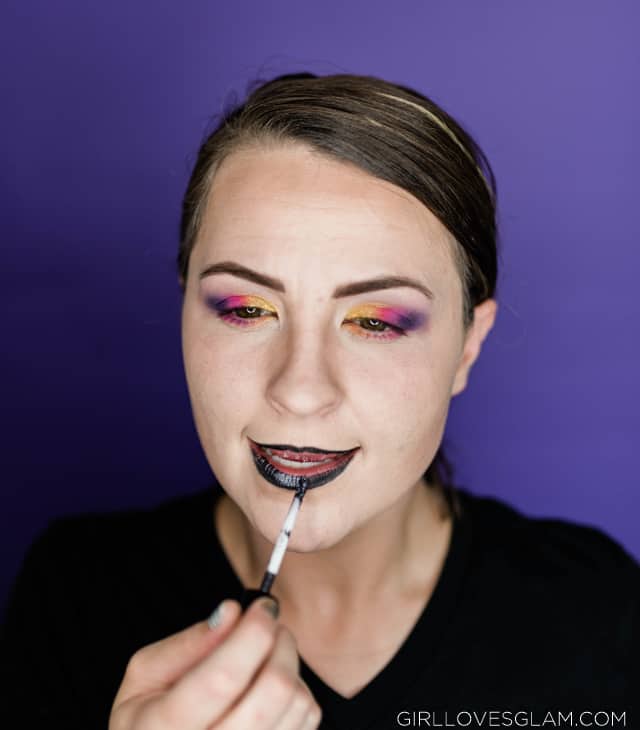 The trick to getting a good black lipstick application is lining the lips with a great eyeliner first. That will keep it looking really clean. Another important thing to remember is to not make your entire look feel depressing. If you are wearing black lipstick, put on a brighter eyeshadow or a more colorful shirt.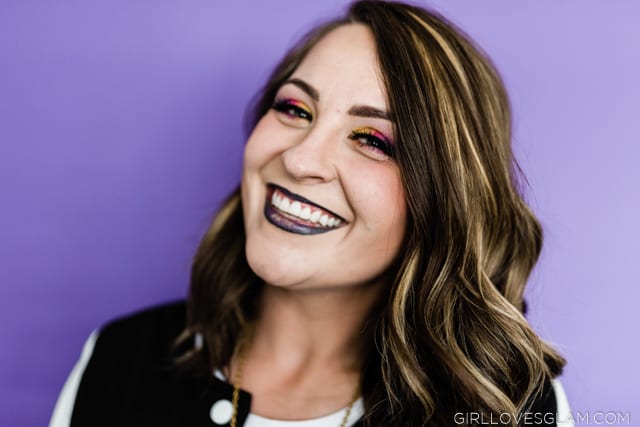 I seriously get so many compliments when I wear black lipstick! Give it a try!
Kanye West Graduation
I may not love the human being Kanye West is, but I can't deny his pure talent. He is an incredible song writer and artist. This was very apparent in his Graduation album and I couldn't help but be inspired.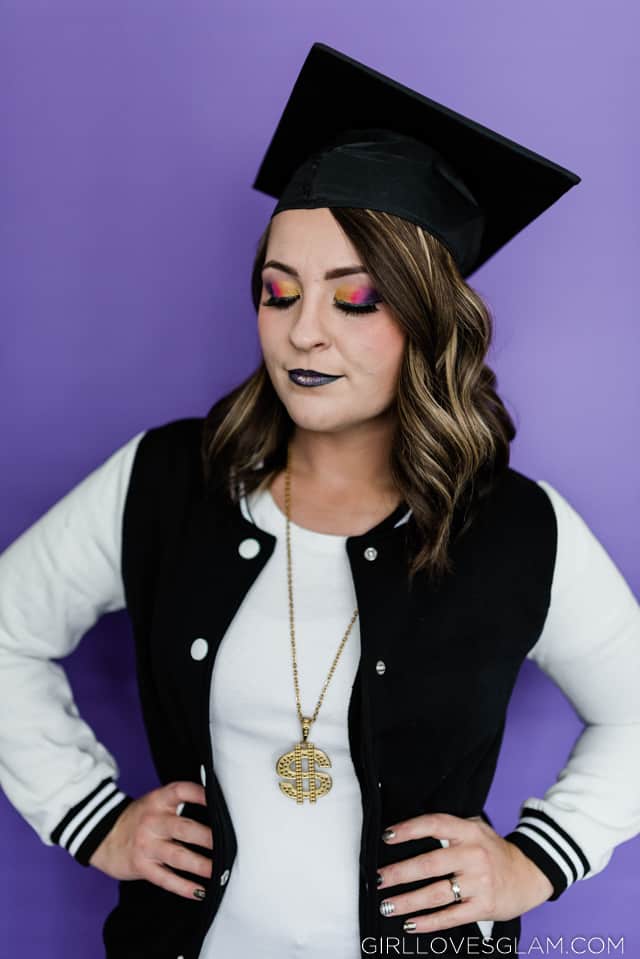 I am incredibly grateful for my passion for music. It is something that I have been embarrassed by at times but my Album Cover Makeup looks have given me the confidence to fully embrace my music obsession. I have been able to realize that my music obsession is a GIFT! It isn't something that I should be embarrassed by. I will continue to be inspired by music and I can't wait to show you more album cover makeup looks coming in the future.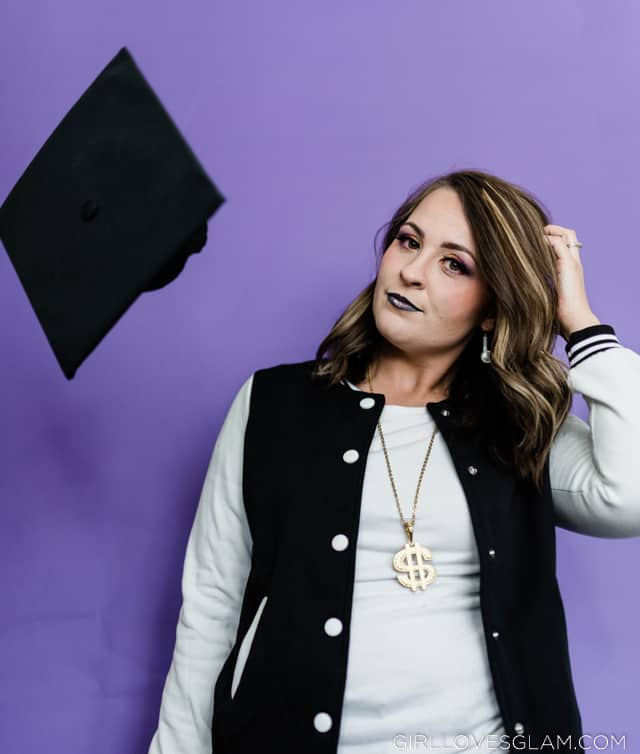 I want to know which Album Cover Makeup look has been your favorite so far!