Imagine Dragons Smoke and Mirrors is a really strong album. It was the time when I really realized just how deep Imagine Dragons could get. Their songs on this album are riddled with greater meaning, while the sound isn't compromised at all. If you haven't ever listened to the entire album, do yourself a favor give it a listen.
When I was deciding what music albums I would be tackling this year with my album cover makeup looks, I knew Smoke and Mirrors needed to be in the mix. Not only is it one of my favorite albums, but the album cover itself is pretty amazing. The cover art was created by an artist named Tim Cantor, who's style is a little dark and pretty complex, while also keeping it relatively simple. I was really inspired by the colors and textures in the album art and knew I needed to represent it in the best way I could through my album cover makeup.
Imagine Dragons Makeup
I was incredibly inspired by the mood and colors used on this cover. When I first started mapping it all out, I knew I wanted to find an awesome gold ribbon to wear as a choker on my neck. I didn't know what I wanted to do for anything else but that was one thing I HAD to do. Thankfully, I found this really great ribbon at Walmart, of all places!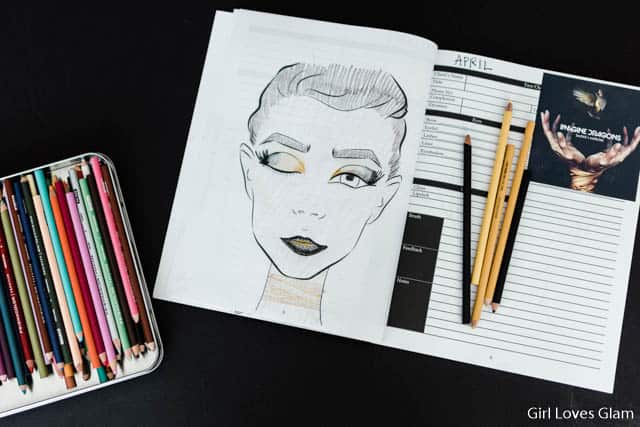 As I drew the rest of my concept, it all just came together. I wanted to play on the dark colors used and wanted to bring in the gold colors. There is a song called, "Gold" on this album, so it was even more fitting to bring in a lot of golds into the look.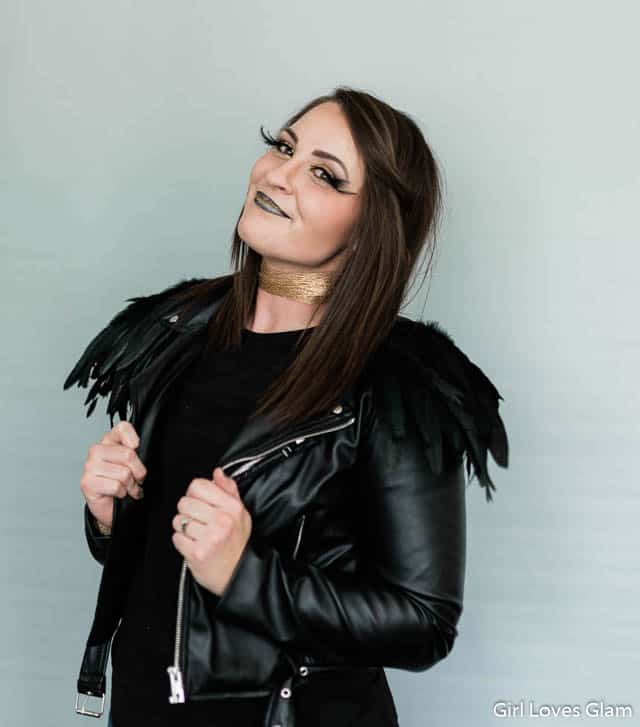 Smoke and Mirrors Makeup
Watch the video to see how I created this look using some pretty unique makeup items, including gold foil eyeshadow and black glitter lip gloss.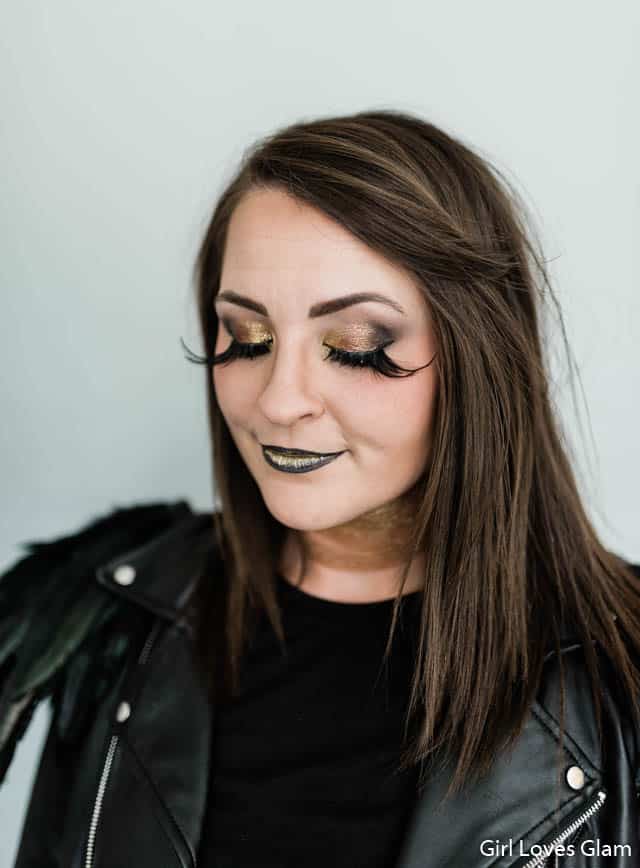 Imagine Dragons Makeup Supplies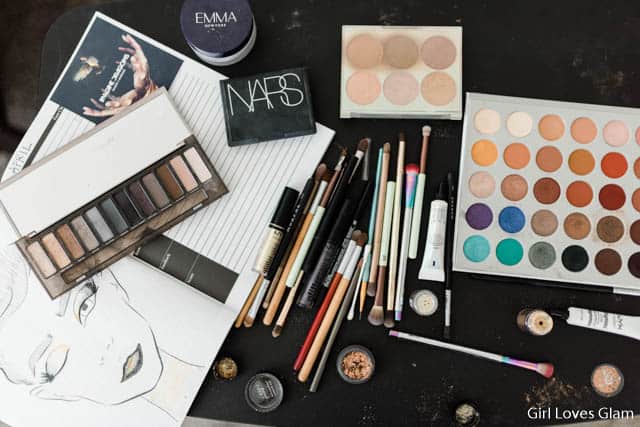 Foundation: NARS Sheer Glow Foundation
Eyeshadow: Urban Decay Naked Smokey Palette
Foil Colors: Ulta Lustrous Foil Eye Shadow Bronze Leaf and NYX Foil Play Pop Quiz
Glitter: NYX Glitter Brilliants
Foil Primer: NYX Pigment Primer
Glitter Primer: NYX Glitter Primer
Lip Color: NYX Glitter Goals Liquid Lipstick in Alienated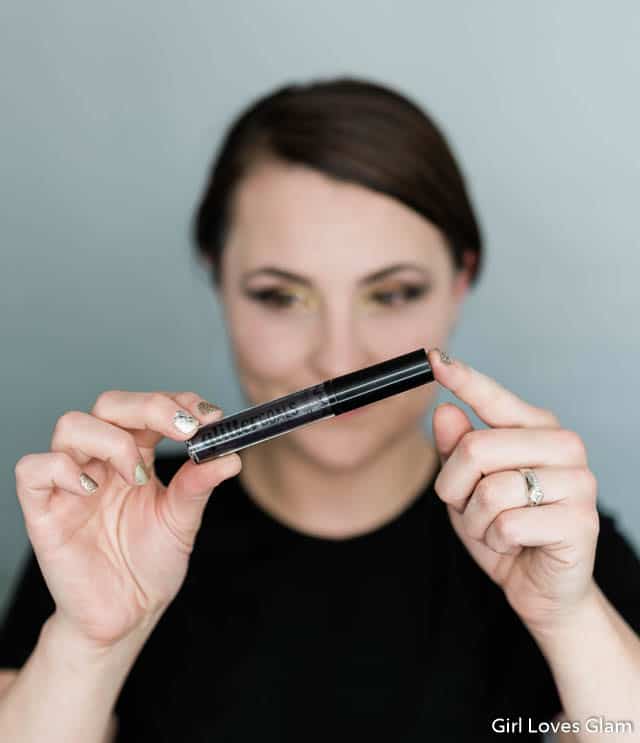 Lip Liner: NYX Slide On Eyeliner
Eyeliner: Kat Von D Tattoo Liner
Brushes: Morphe M330, Morphe M411, Morphe M514
Mascara: Cover Girl Super Sizer
False Lashes: Zinkcolor Feather False Eyelashes
Feather Shoulder Pads: Clip on Feather Shoulder Pads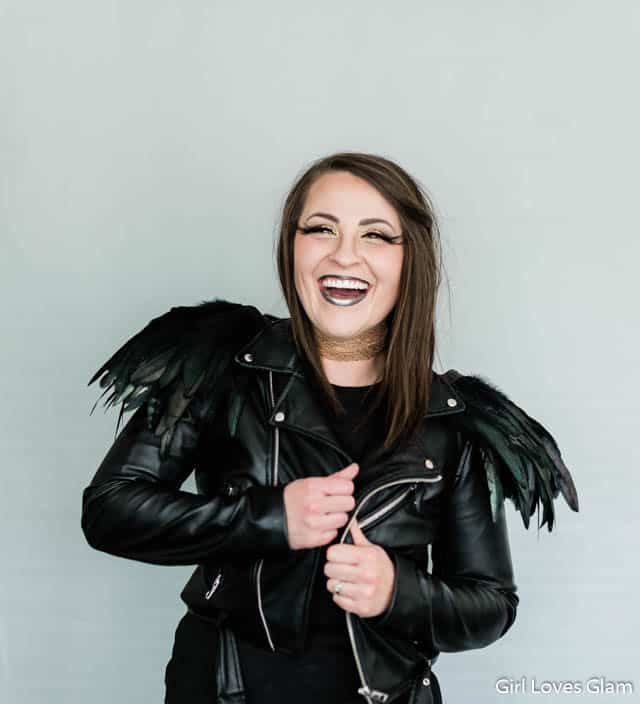 Tips for Using Foil Eyeshadow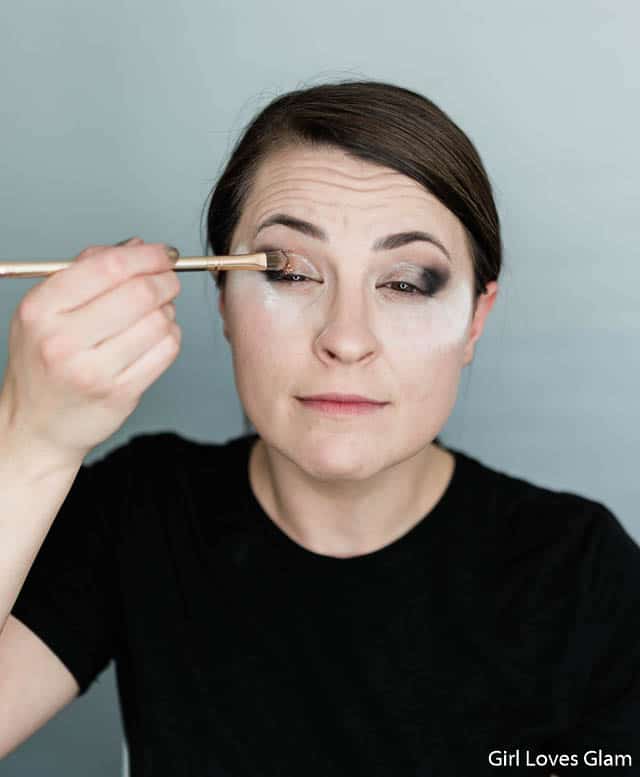 I only recently started playing around with foil eyeshadows, but I have learned a lot since I first started using them.
The first thing you need to know is that they WILL NOT work unless you have primer on. They are a pigment powder and they don't have the same base that you are used to with a traditional eyeshadow.
Second, you will want to tap it on, then you can brush. If you first try brushing it on, you will get the primer on your brush and it just makes the product stick on the brush, wasting product that isn't actually getting on your eyes.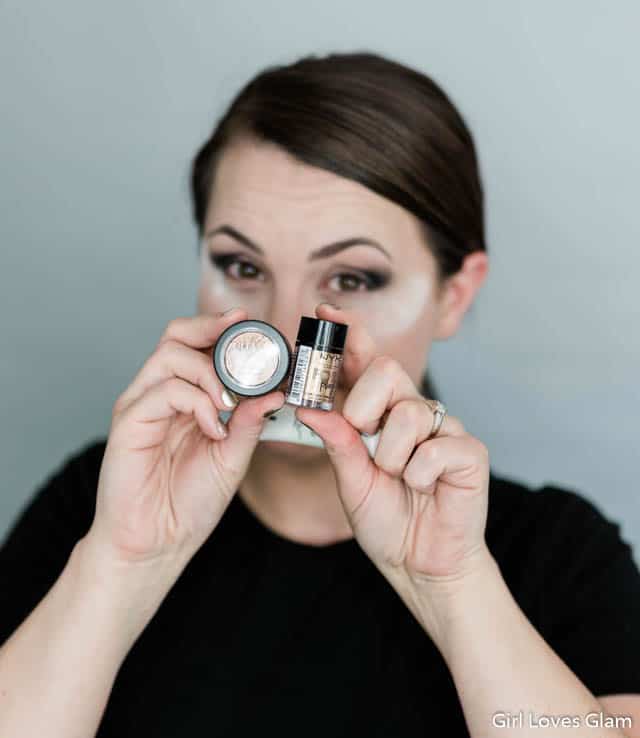 Third, put translucent powder under your eyes that you can brush away when you are done. This keeps the look clean and prevents any fall out to stick on your cheekbones.
Forth, start small and add more as you go. A little product can go a long way. It is always better to start with less product than you think you will need because there is no turning back once you put a giant blob of foil pigment on there.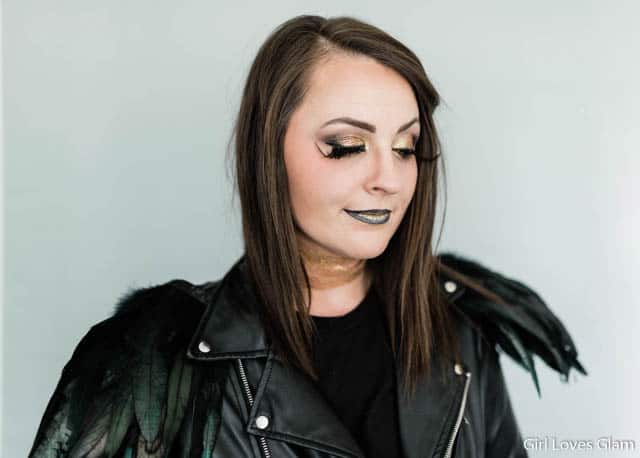 Gold and Gray Nails
I am an Independent Color Street Stylist, so I do a fun manicure to go with each of my Album Cover Makeup looks.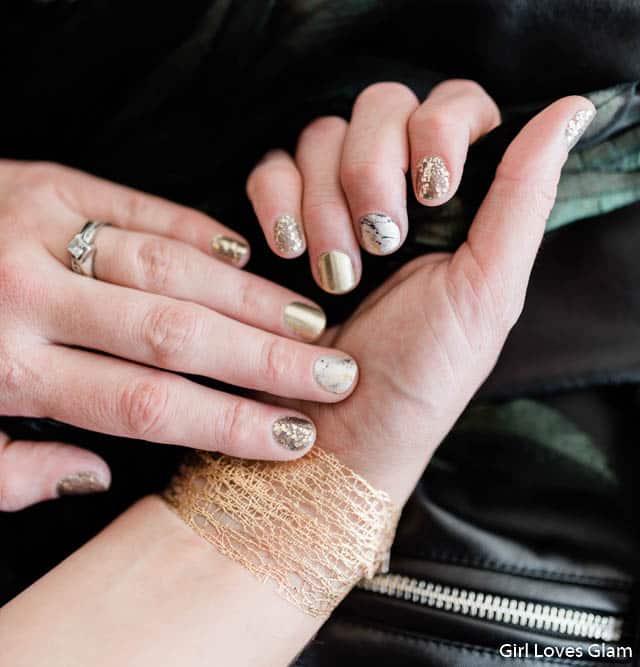 In this, I used Chica Gold, Gold Coast, and Marble City for this manicure. I wore this manicure for 2 1/2 weeks because I loved it so much!
Album Cover Makeup
I have said it a million times, but I can't thank you all enough for the amount of love and support I have received with my Album Cover Makeup series. It is a silly little passion of mine that I knew wouldn't be for everyone. It was something I wanted to do but I didn't do it for a long time because I was worried about it not being received well.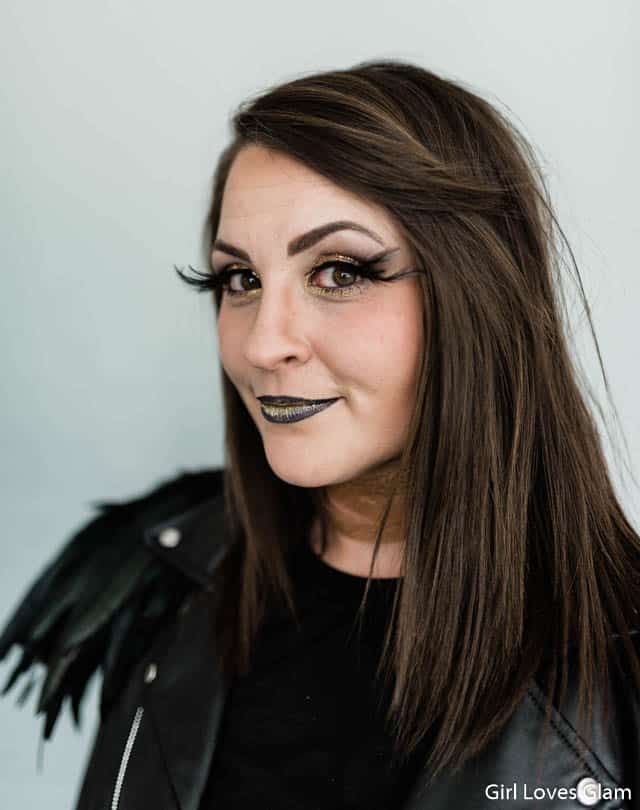 I know it's a little weird and I know it isn't something that people are going to use daily, like the other beauty content I create. But I needed something to push me creatively. I realized that the very thing that really drew me to these musicians was their "weirdness" and I should let this weird part of me really shine.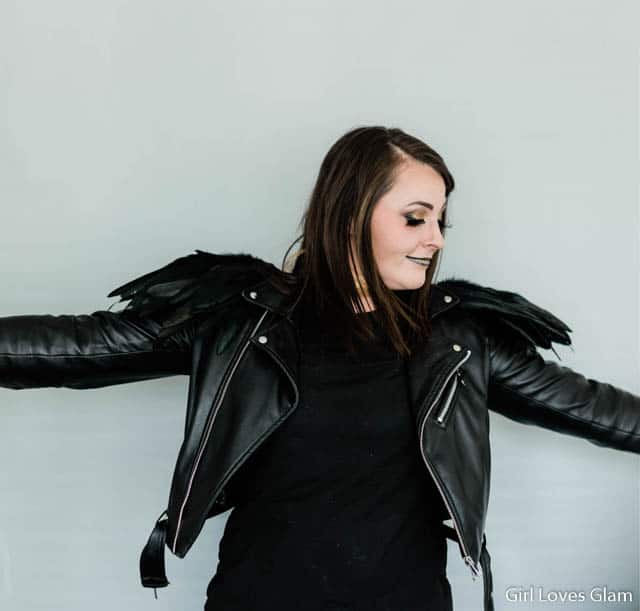 So while I understand that you probably won't recreate this look, I appreciate you supporting my series, and even learning a few tips and tricks for makeup looks you CAN sport everyday!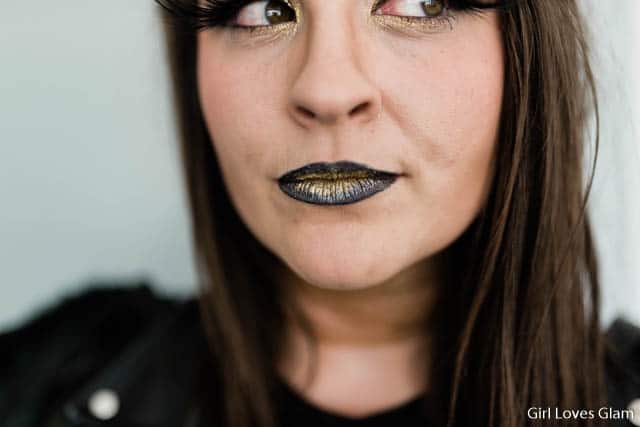 What inspires your creativity? I want to challenge you to really think about it! Is it music? Or maybe painting? Is it photography? Or even rock collecting? Whatever it is, I really encourage you to find a way to express that creativity. This series is literally changing the way I live. Having the ability to express your creativity does so much for the mind, body, and soul!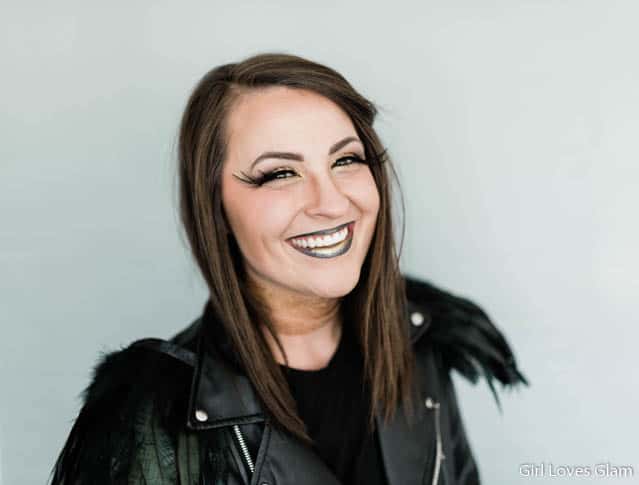 Don't forget to check out the other Album Cover Makeup looks, too!