We have done a lot of swimming this summer! I love spending time soaking up the sun, while splashing in the pool. One thing that can ruin a swim day is constantly having to fix your hair while you are trying to enjoy the sun and the water. Well worry no more because I've got your back, girl! I have rounded up over 20 PERFECT swimming hairstyles that are great for both little girls and adults!
Click on the hairstyle title to take you to each tutorial!
SWIMMING HAIRSTYLES YOU WILL LOVE
Swimming Hair for Kids
This braid ponytail is a great option for kids because it keeps tangles under control as you are getting in and out of the water.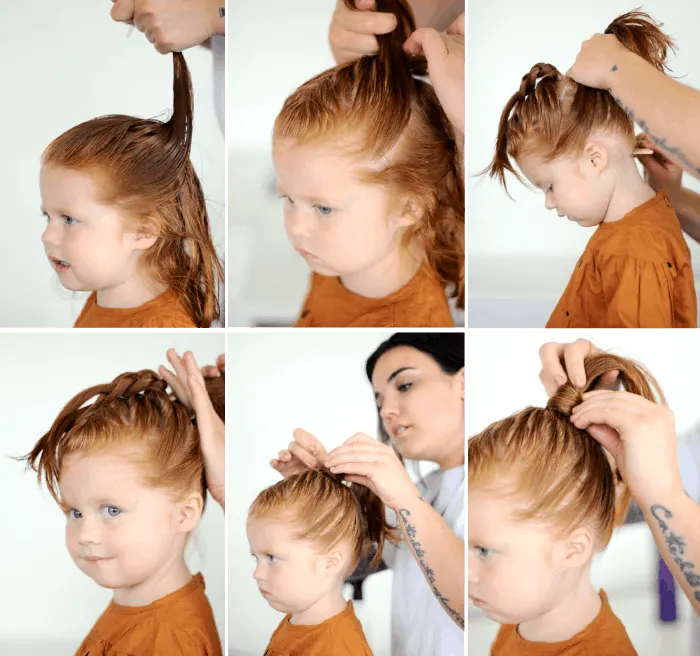 A literal twist on a classic! This twist wrap ponytail takes the look of a twist ponytail and elevates it. The added braid makes a gorgeous look that is also great to swim in all day.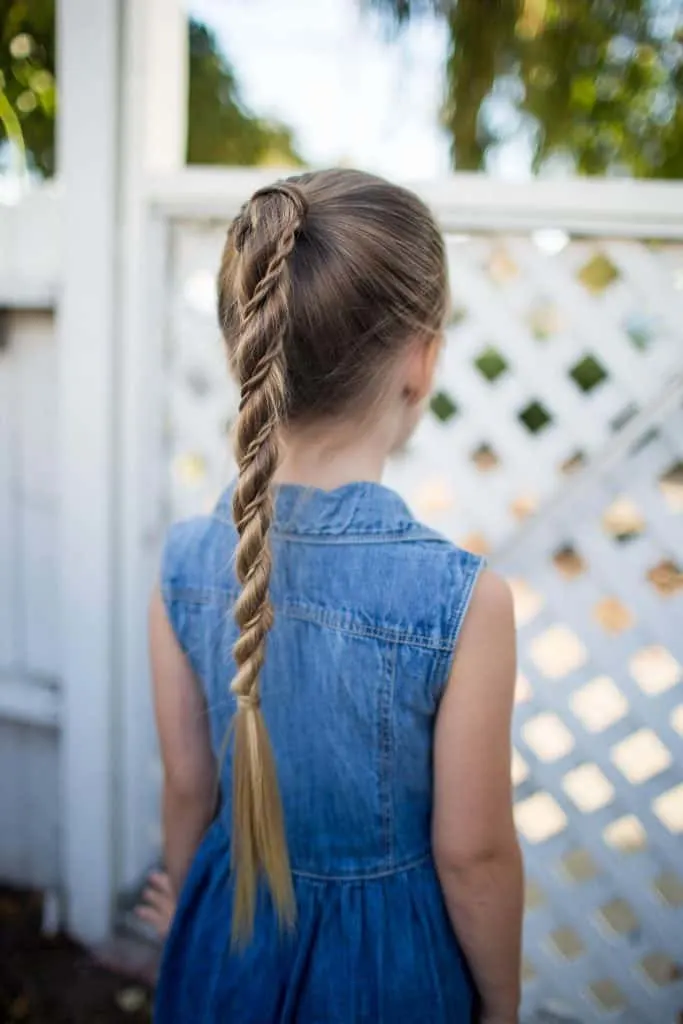 Pigtail buns are a favorite at our house. They work really well with goggles because they don't get tangled in the goggle strap.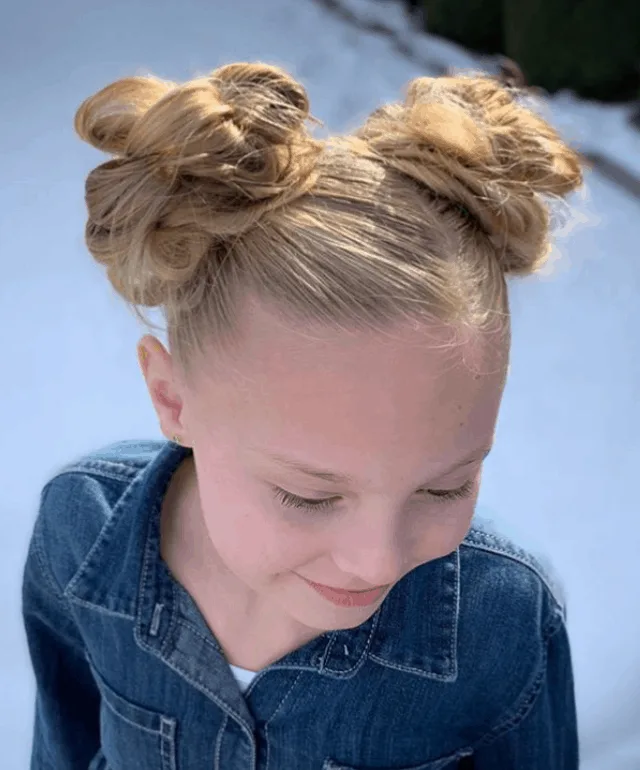 Small Ponytail and Double Braids
A secure braided pigtail style, that doesn't require French braiding and eliminates the hair constantly falling out of the braids? Yes, please!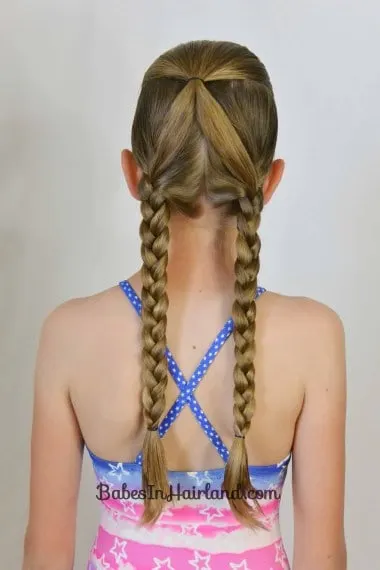 When your swimmer wants to be a little more extra, this Minnie Mouse ears hairstyle is a fun option. The hair stays very secure with this hairstyle, so it is a great option for waterpark days.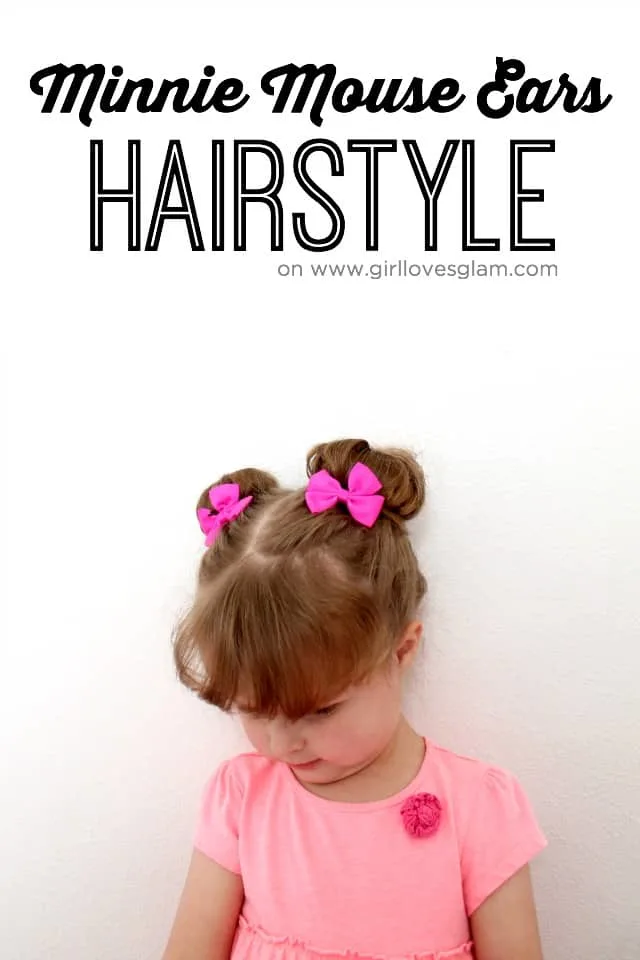 For a simple ponytail that will do more to prevent tangling, look no further than this rope braid twist. It would be an ideal option for early morning swimming lessons because it takes very little time to do.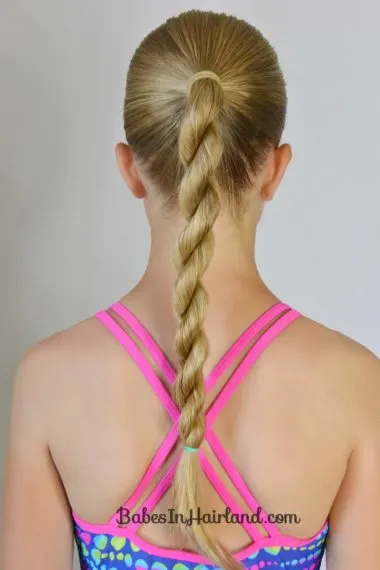 Swimming Hairstyles Using Elastics
While this style doesn't come with step by step directions, it can be easily recreated by following along from the top to the bottom. Having a hairstyle that uses a lot of elastics can be a good option for people who's hair doesn't stay in a ponytail easily while swimming.
An additional tip! Use Shine n' Jam on each section of hair as you pull it into the elastics. This helps keep the hair smooth and grips onto all of those flyaway hairs. It has been a gamechanger product at our house! A little product goes a long way, so the jar should last you for quite a while.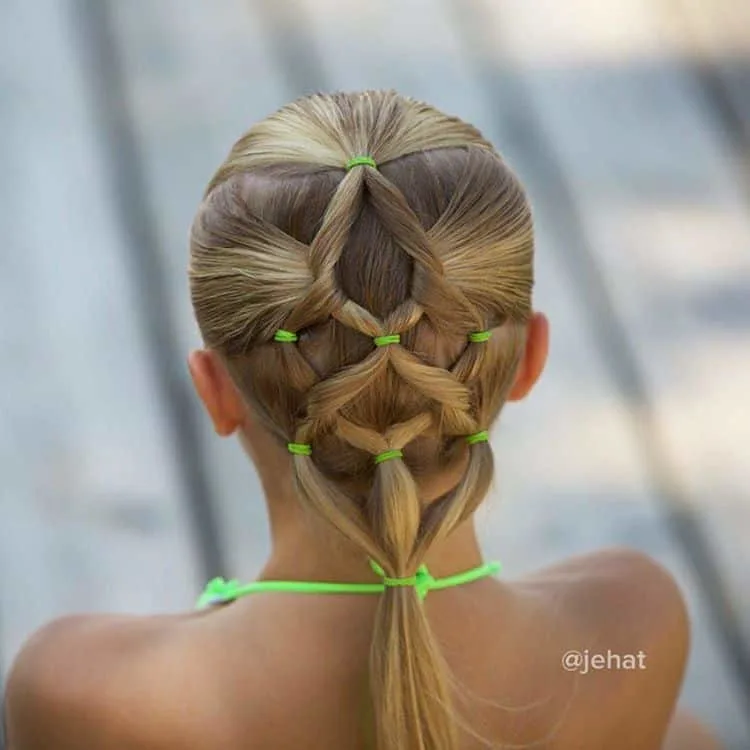 A hairstyle that can easily be done before swimming and that can be worn for a few days of swimming lessons is this twisted ponytail hairstyle. It is great on fine toddler hair, older kids, and adults.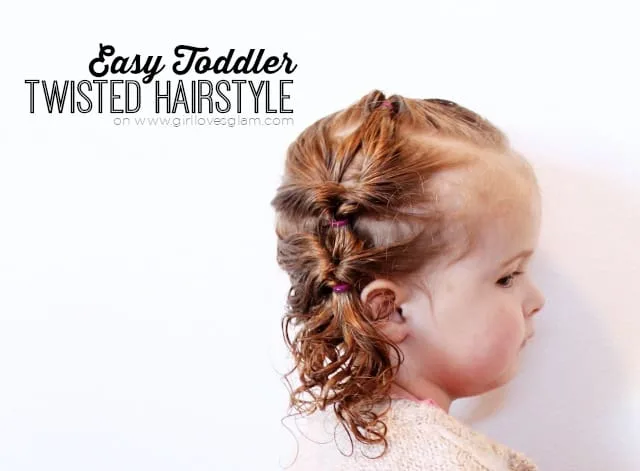 The page this tutorial was on no longer exists but you can watch the same hairstyle tutorial that is linked, without making it a Halloween style. To keep the hair even more protected from tangles, you can finish off the hair in one side ponytail all together.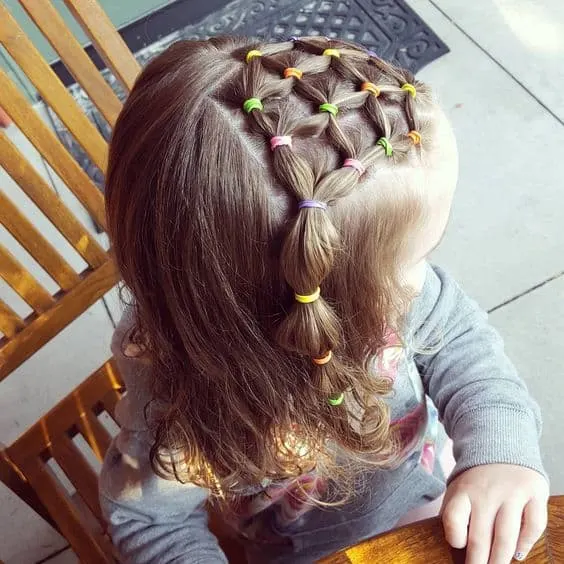 Hairstyles for Swim or the Gym
This hairstyle is great for natural hair to stay protected when you are swimming. This video shows how to easily create a two strand flat twist that you can pull back like this style shared.
Boxer Braids with Ballerina Bun
For a secure hairstyle that is great for both kids and adults, this boxer braid hairstyle is perfect. The braids keep the hair from getting tangled, while the bun prevents water from dripping from a ponytail all day.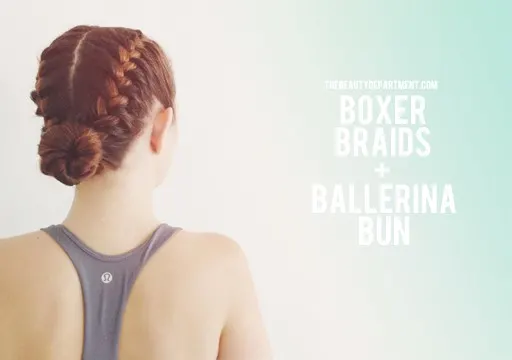 This doesn't include a tutorial but if you follow the boxer braid tutorial listed above and braid from the bottom, you will end on top and can put the ends in buns. It is a hairstyle that is great for all ages.
While this isn't a tutorial, this style can be created by putting all of the hair in one ponytail and adding small elastics down the ponytail. Tug a little on each section to make the bubble effect.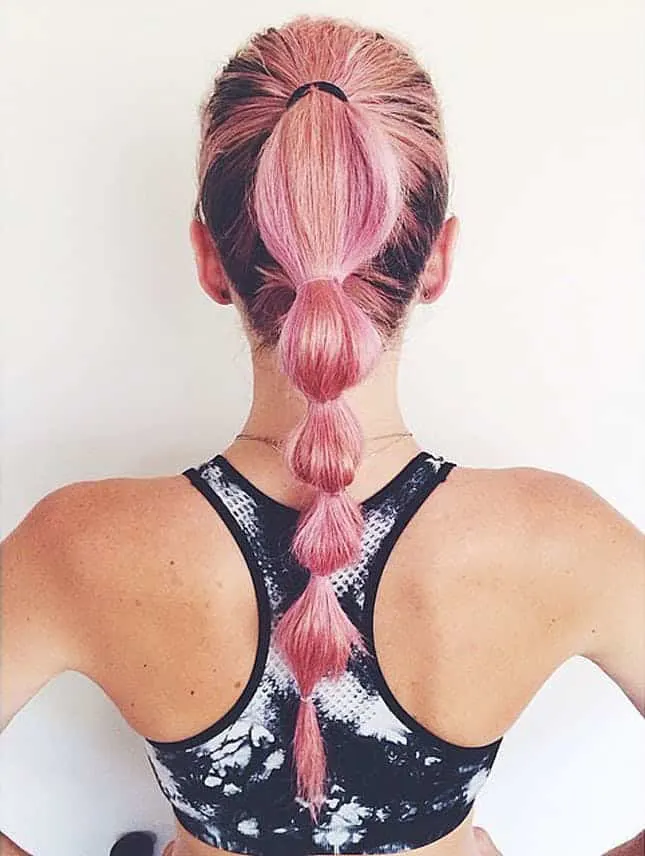 While this original post doesn't exist anymore, there is a hairstyle linked that will give you the same look, if you pull all of the hair into the flips. It is a hairstyle that I personally find myself going to a lot for both the pool and the gym!

Dutch braid pigtails are always a good idea. They not only look absolutely beautiful but they do their job of keeping the hair out of your face while you enjoy swimming.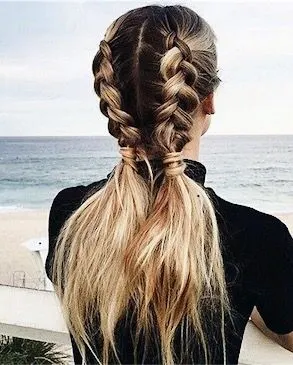 There is nothing better than feeling elegant and having it come effortlessly. This simple twist hairstyle not only keeps the hair protected but makes you look put together.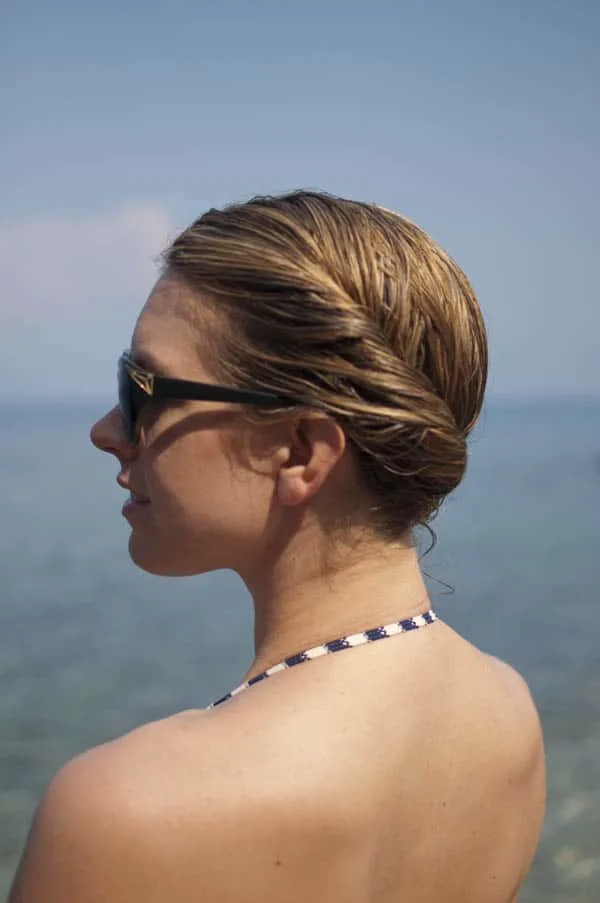 When you want to keep your hair out of your face but want a little something more than a ponytail, this braided ponytail is a simple alternative.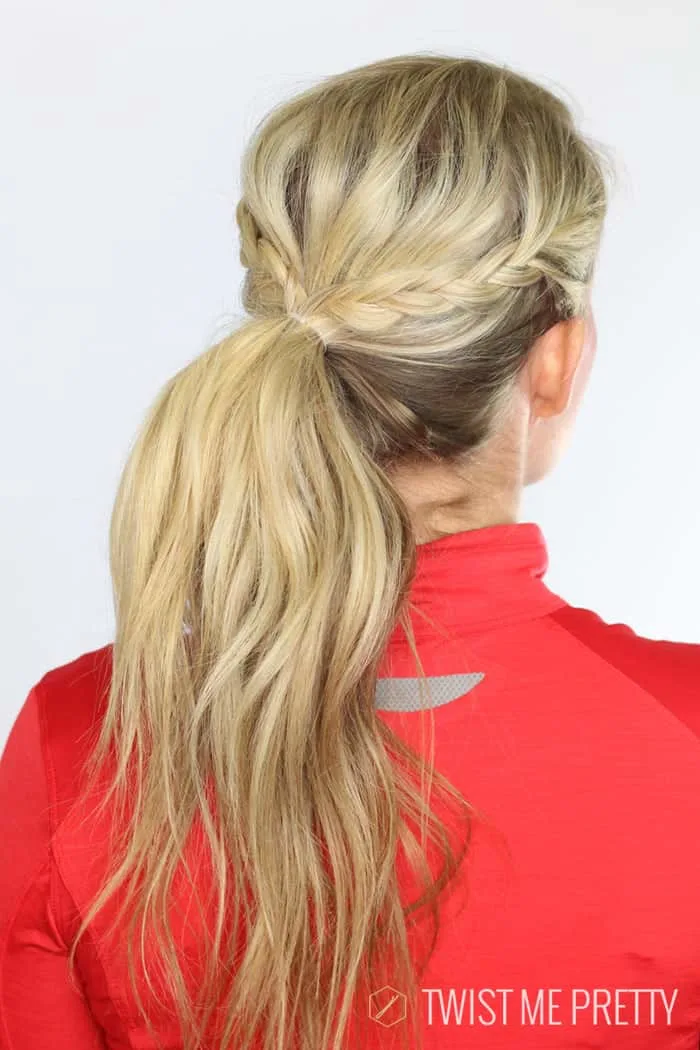 Pretty Hair for Swimming and After
If you want your hairstyle to feel a bit elevated before and after your time at the pool, this braided cross over ponytail style is a great option. It keeps the hair in place, without being a boring ponytail.
This is a cute hairstyle for a lighter swimming day. The pretty details of the braid may be lost if your hair is going to be getting repetidly wet but if you are having a more calm beach day or are spending most of the day in an innertube, this would be a great style to sport!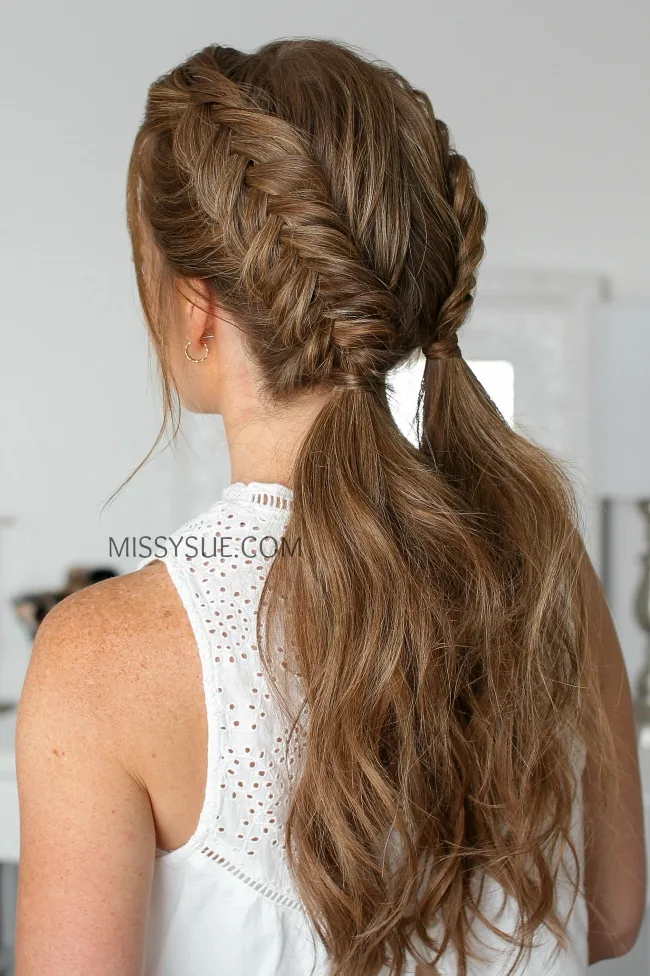 For a style that is both gorgeous in and out of the pool, this bubble ponytail is a winner. It can be styled with or without clips but adding bright colored clips to match the swimming suit is definitely always a good idea!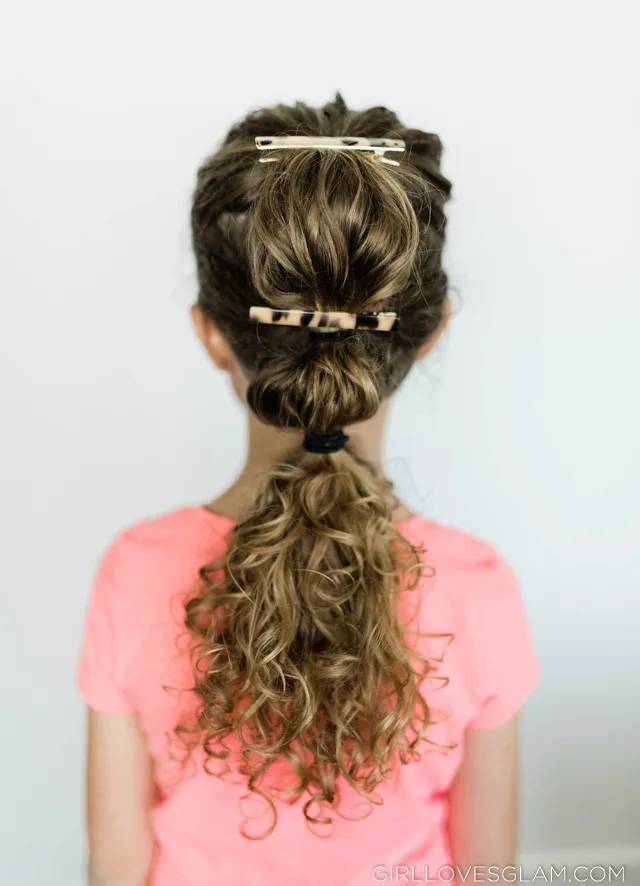 For a more unique twist on the topsy tail hairstyle, this alternating topsy tail look keeps the hair out of your face, while making more of a statement.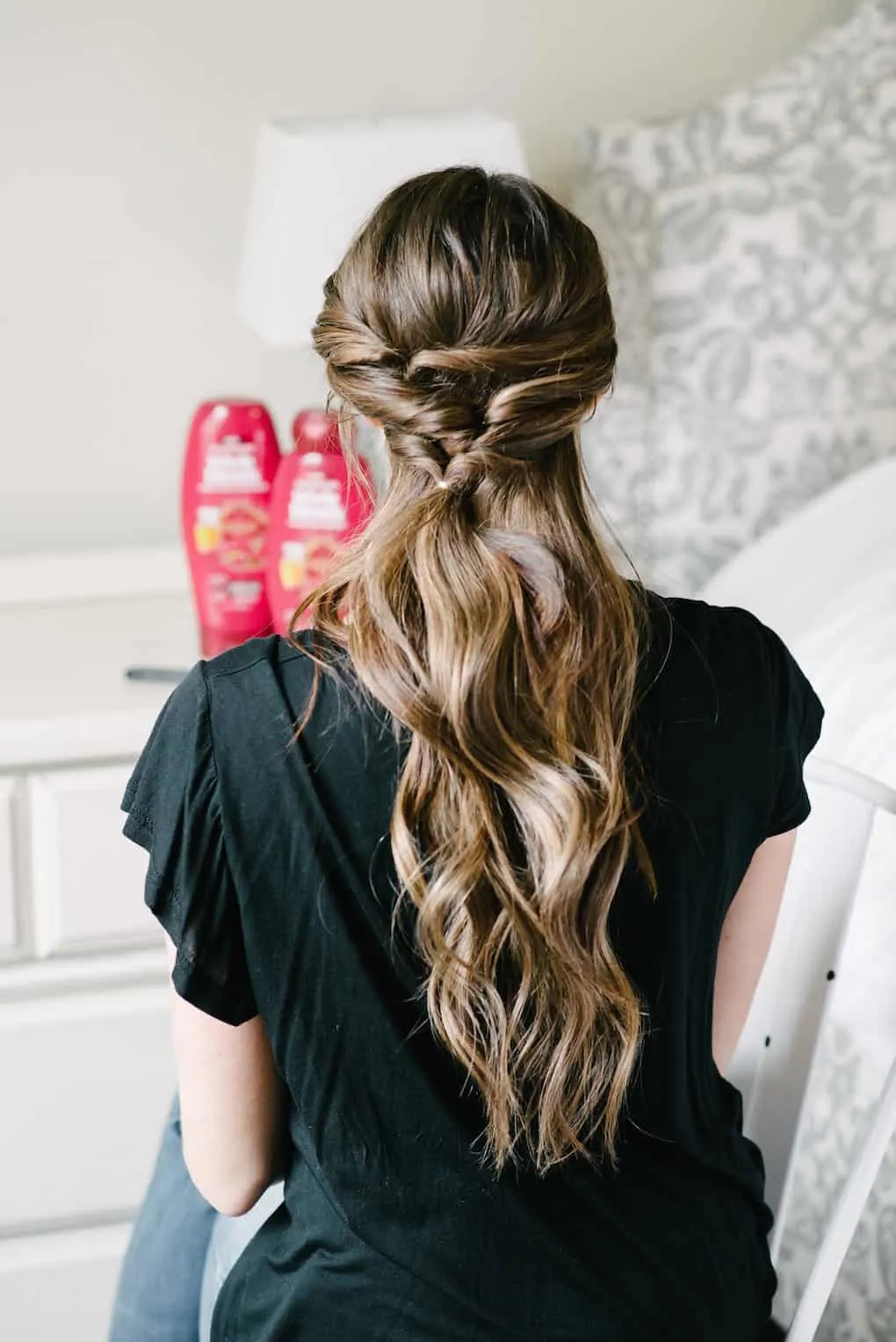 Back Braid
Similar to the style shown above, this back braid is created with the topsy tails stacked on top of each other.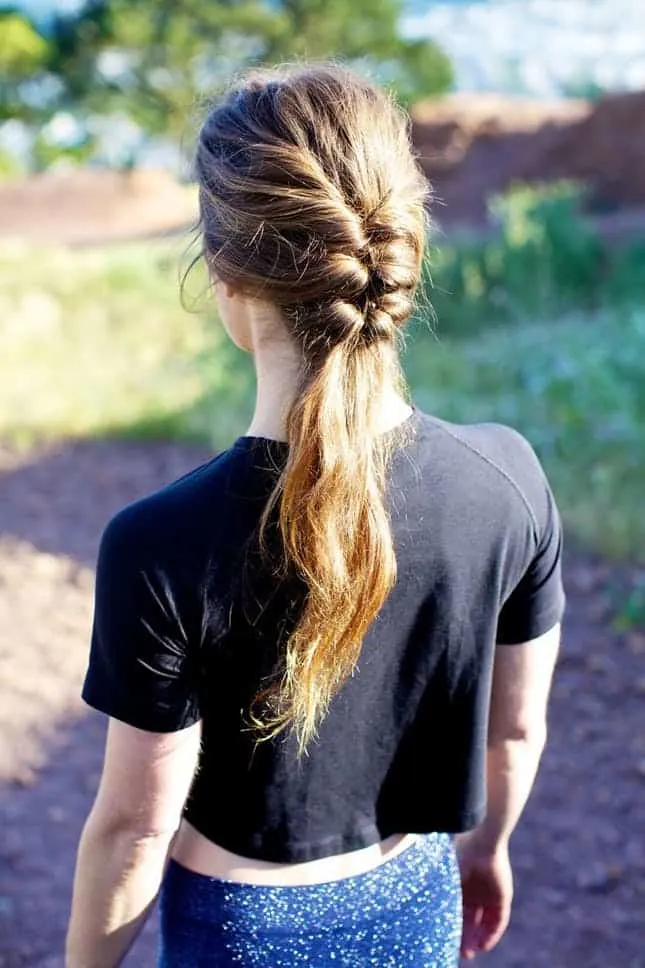 Swimming Hairstyles When You Aren't in a Rush
An absolutely stunning hairstyle that can also keep your hair in place while swimming? This shoelace braid defies all odds! Do keep in mind that this is a little more time consuming than most of the styles on this list but the results are worth it!
Double Waterfall Triple French Braid
This double waterfall triple French braid looks simple but it has so many braids happening, it is sure to keep your hair in place while you are swimming. It does take a little more effort but when it doesn't come undone throughout the day, it is time well spent.
If you want to hide the bulk of your hair, this twist knot bun is the right choice. The twists allow the hair to shrink up, creating a unique bun and keeping the hair off of your neck.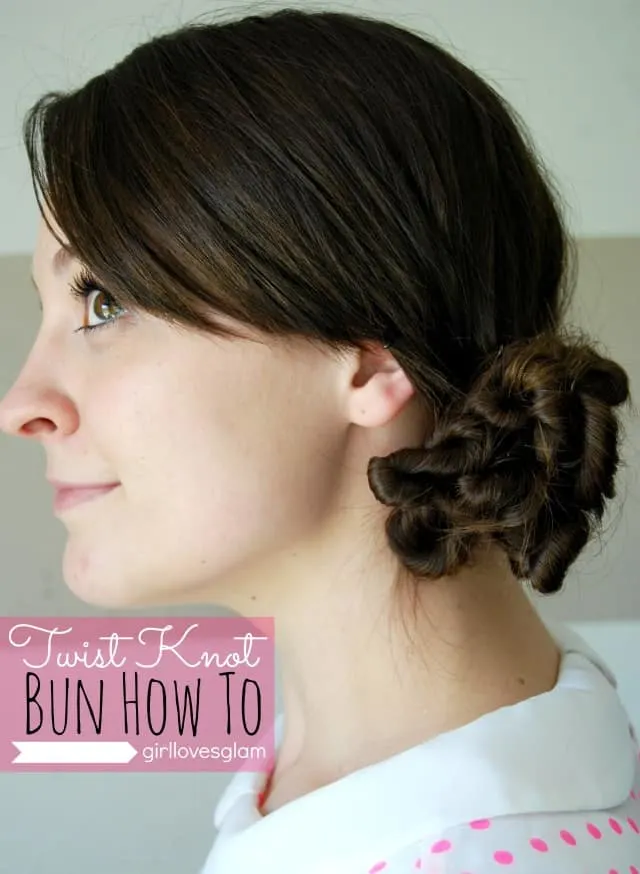 Swimming Hair Products
Swimming hair care is more than just getting your hair out of your face! It is important to keep the hair moisturized and prevent as much chlorine damage as you possibly can. Some great ways to do that are by using a clarifying shampoo after you get out of the pool, using a highly moisturizing conditioner, and spraying a leave in conditioner into your hair before getting into the pool. I am normally an advocate for not washing your hair too often but that doesn't count when you have been swimming in chlorine. It is important to get those chemicals out of your hair. Don't use a clarifying shampoo regularly. Only use it after you have been swimming. It is much more intense than other shampoos and can do more damage than good if it is used regularly.
If you are swimming outside, don't forget the SPF! Your scalp and your hair will thank you if you just spray a little SPF on it before playing in the sun.
I have linked some of my favorite swimming hair products below.
Moisturizing Conditioner (This is one of several that I like. There are lots of great options available.)
After Swim Leave in Conditioner
Hair SPF (There are several good options available. Just be sure to get one made specifically for hair.)
Now you have NO excuse but to have beautiful hair at the pool that is going to keep your hair out of your face!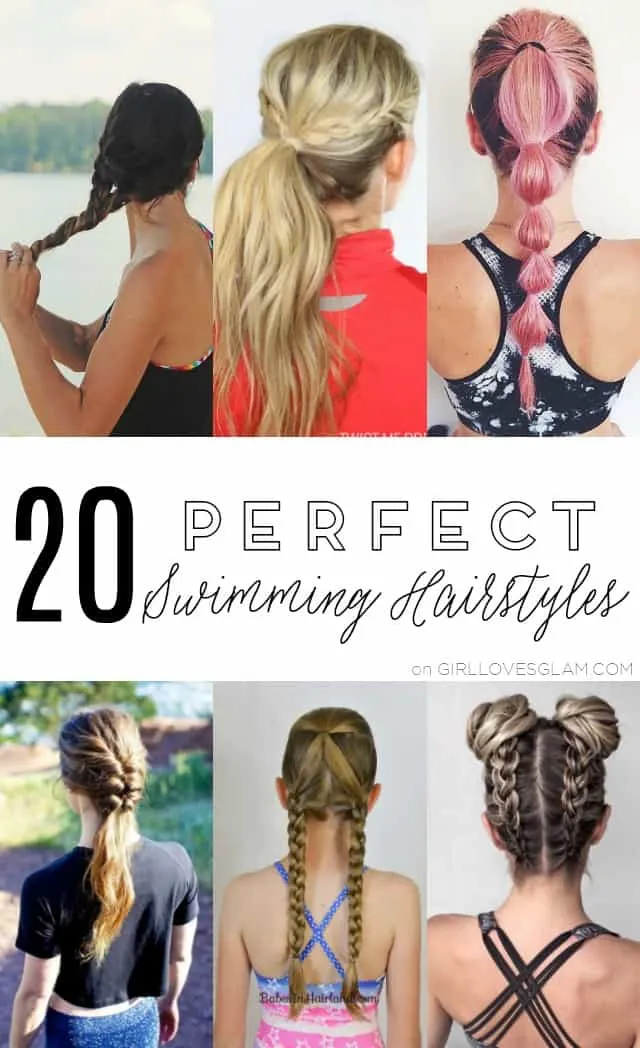 Don't forget to make yourself some post swim spray leave in conditioner, while you're at it!