Album cover makeup is something I look forward to creating each month. It is such a fun, creative way to express my love of music! I couldn't address my love of music, without ever addressing the Man in Black himself, Johnny Cash. I LOVE Johnny Cash!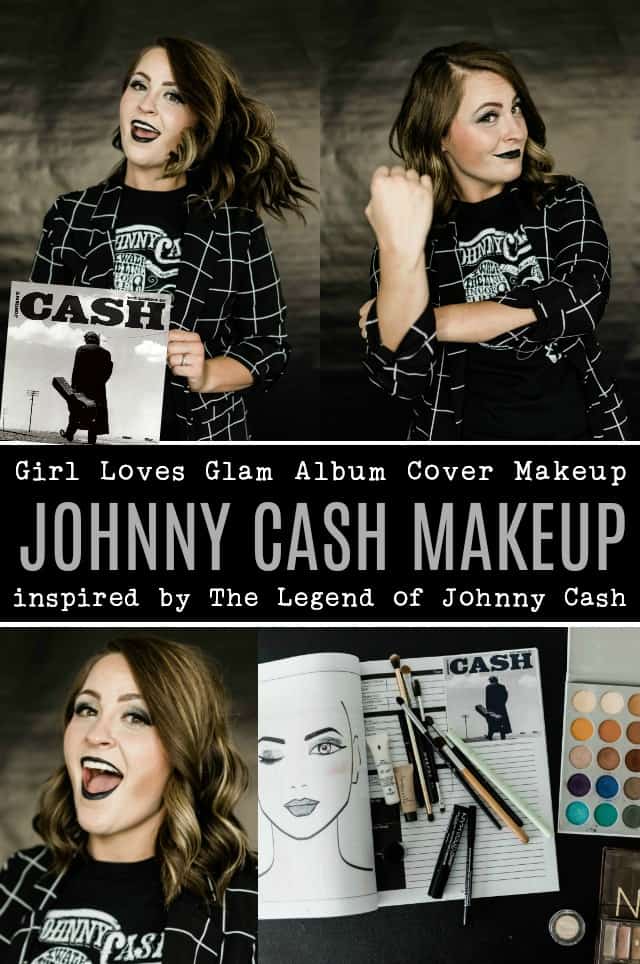 The Johnny Cash Legend of Johnny Cash album was love at first listen, for me. I didn't grow up listening to Johnny Cash and when I went to the movie Walk the Line in high school, I knew I needed Johnny Cash to be part of my life from then on!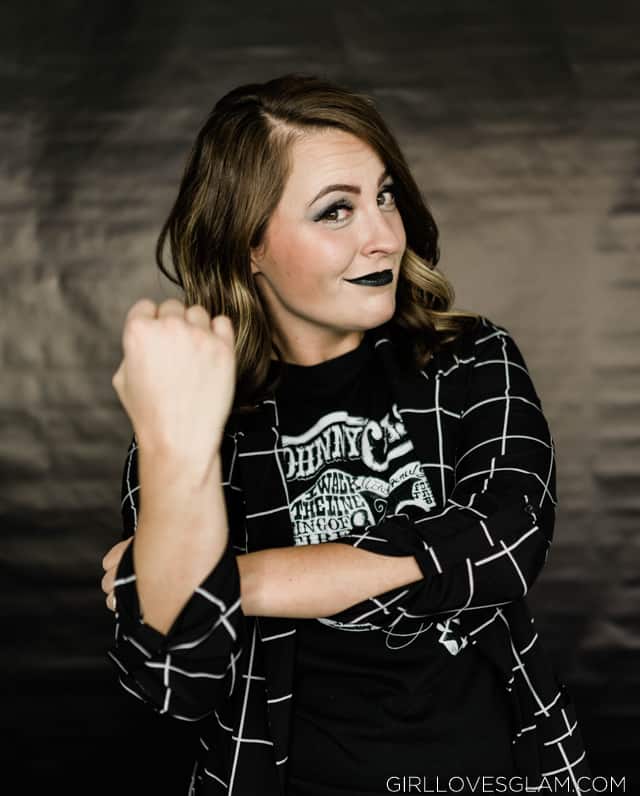 I loved how feisty he was and that he wasn't afraid to cause a little ruckus. He felt like a little bit of my spirit animal. The Legend of Johnny Cash album is basically a greatest hits album. It has songs recorded between 1955-2002 and it went Double Platinum! I bought it soon after seeing the Walk the Line movie and it lived in my car CD player for months.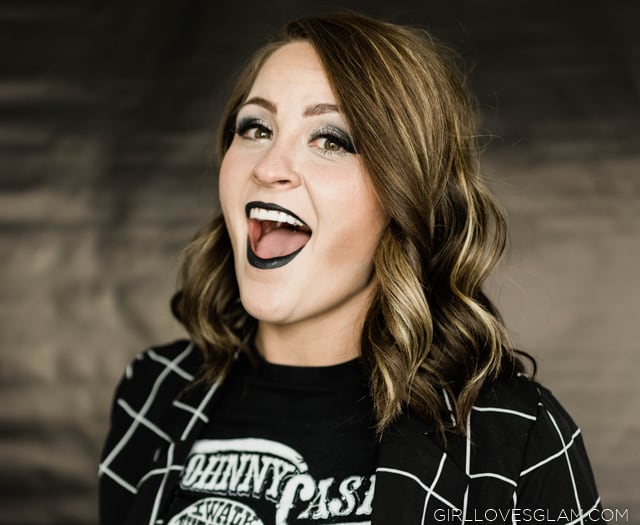 Johnny Cash Makeup
Being the Man in Black and having the album cover in black and white, made this album cover makeup look a bit of a challenge! I wanted it to look dark, but just enough glam that it didn't feel Gothic. Johnny Cash wasn't Gothic!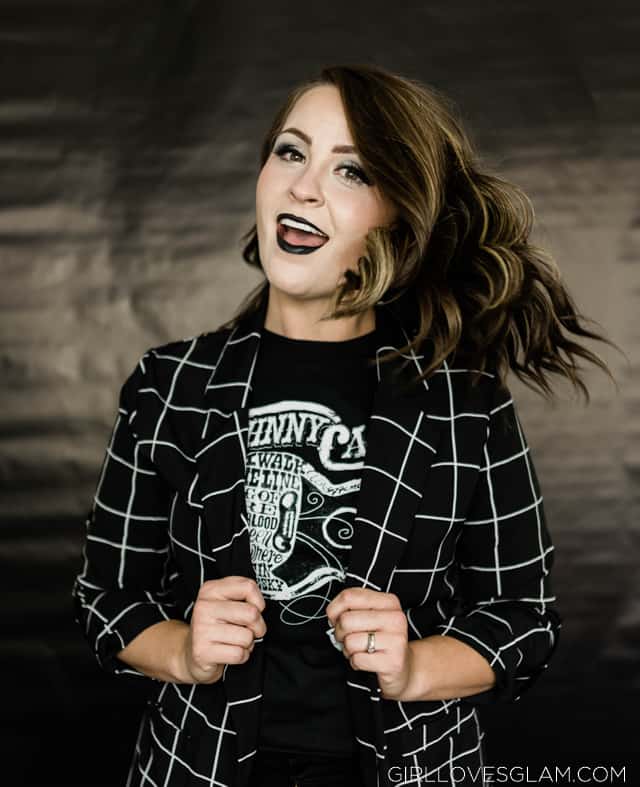 I feel like I was able to achieve just the look I was going for and had a lot of fun creating it! You can watch the video to see exactly how it was all created.
Album Cover Makeup
To create this look, I used: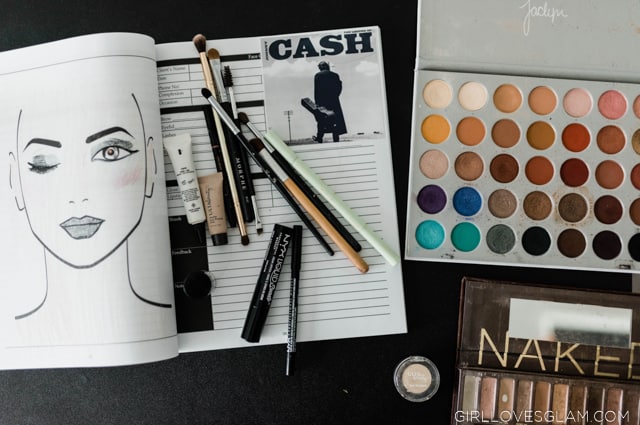 Foundation: NARS Sheer Glow Foundation
Lip Color: NYX Liquid Suede in Alien
Lip Liner: NYX Slide On Eyeliner
Eyeliner: Kat Von D Tattoo Liner
Eyeshadow: Morphe Jaclyn Hill Eyeshadow Palette , Pur My Little Pony Palette , and Urban Decay Naked Palette
Brushes: Morphe M330, Morphe M411, Morphe M514
Mascara: Cover Girl Super Sizer
False Lashes: Esqido Unforgettable Mink Lash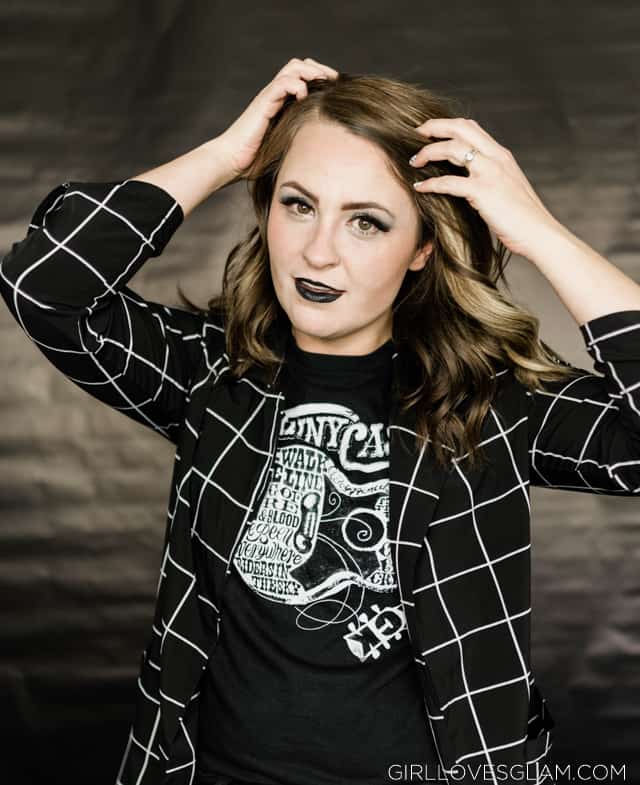 As we enter 2020, I am excited to bring back this fun series! I would love to hear what other albums you hope to see! Don't forget to check out all of the album cover looks that have been created so far!