I'm only a month behind, but the May album cover makeup look is finally here! I am excited to introduce you to my Good Charlotte makeup look!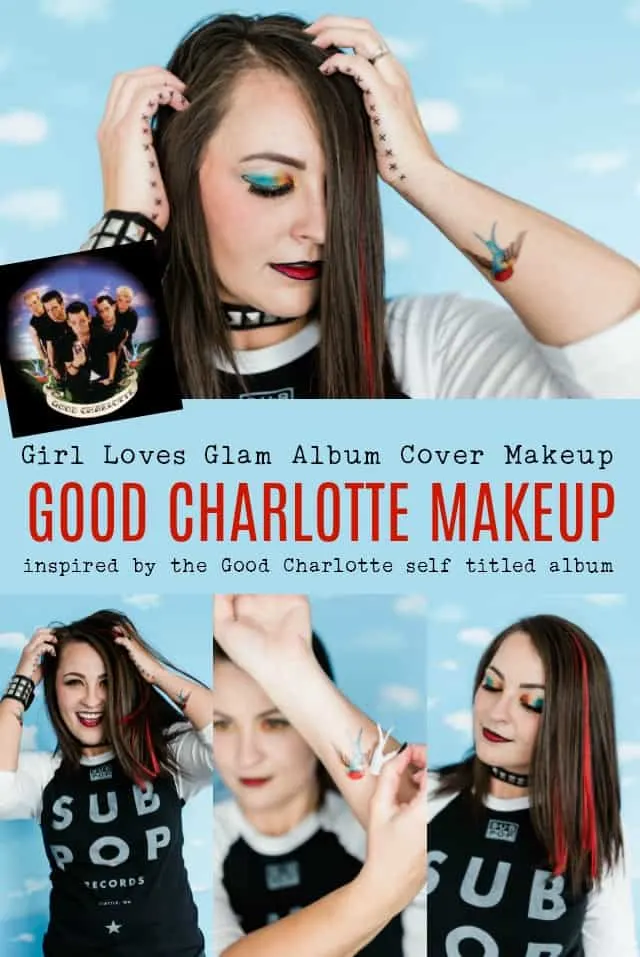 When I was choosing what albums I wanted to create makeup looks for, I absolutely knew I needed to do the first Good Charlotte album. It was the first album that I heard in the pop/punk category. It really introduced me into the world of alternative music, my favorite genre of music!
The first Good Charlotte album was released in 2000. I didn't hear it until 2002-2003. The cover of this album has a photo of the band, standing in front of a sky backdrop, all wearing black. The words are written in a tattoo inspired font, with two tattoo inspired birds holding up a banner.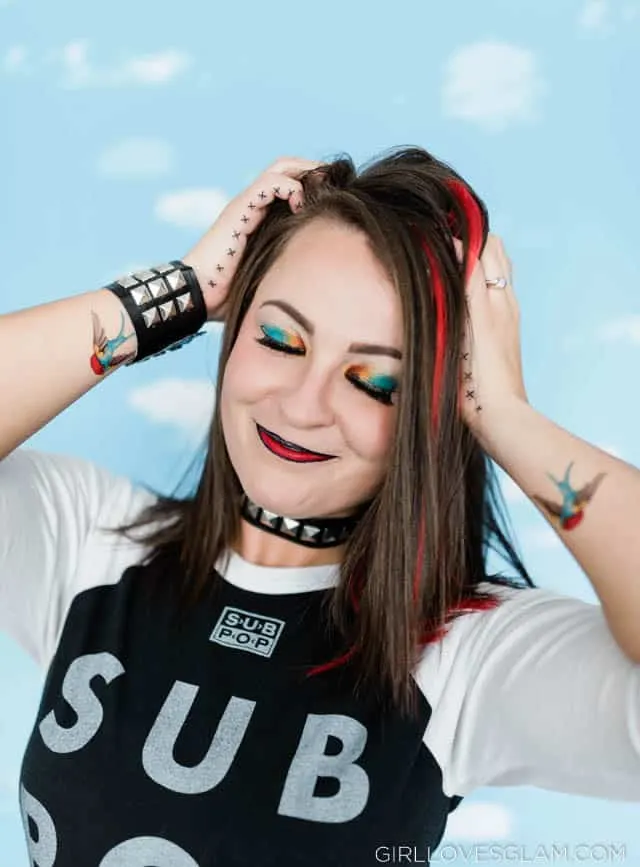 I really wanted to bring the tattoo inspiration to this look and I love how it all came together! You can watch this video to see how to create this look, it may not all be something you want to create, but you will learn how to create this tattoo inspired lips and how to make your own temporary tattoos!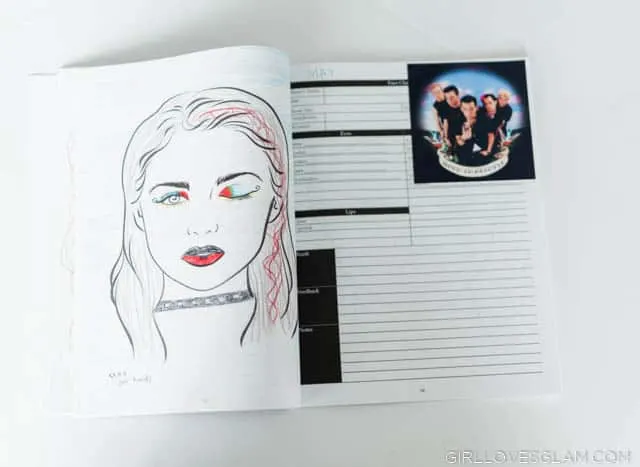 Good Charlotte Makeup
Creating this look was easy with these supplies…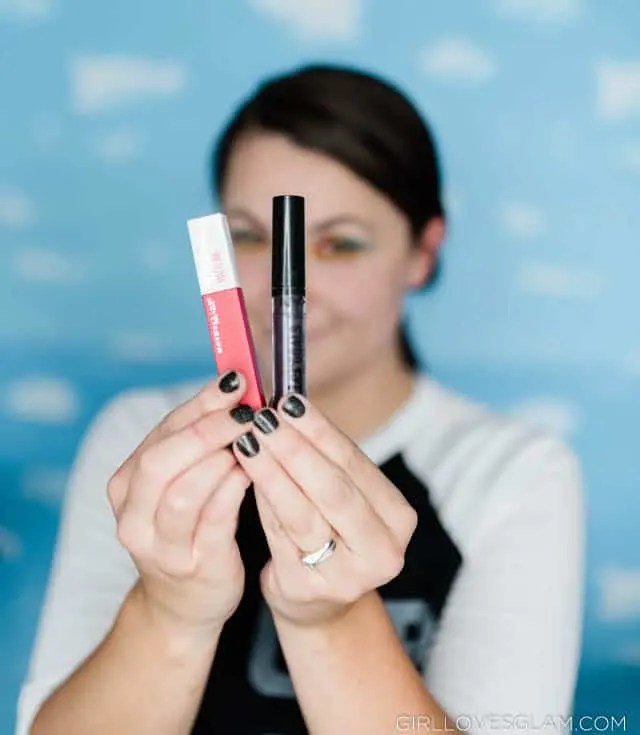 Foundation: NARS Sheer Glow Foundation
Eyeshadow: Morphe Jaclyn Hill Eyeshadow Palette and NYX Ultimate Edit Palette Brights
Lip Color: NYX Glitter Goals Liquid Lipstick in Alienated and Maybelline Super Stay Matte Ink in Pioneer
Eyeliner: Kat Von D Tattoo Liner
Brushes: Morphe M330, Morphe M411, Morphe M514
Mascara: Cover Girl Super Sizer
False Lashes: Esqido Unforgettable Mink Lash
Temporary Tattoos: Silhouette Cameo and Silhouette Temporary Tattoo Paper
Tattoo Stamps: Brooklyn and Bailey Ink about It Tattoo Stamper (use McKenzie10 code for discount)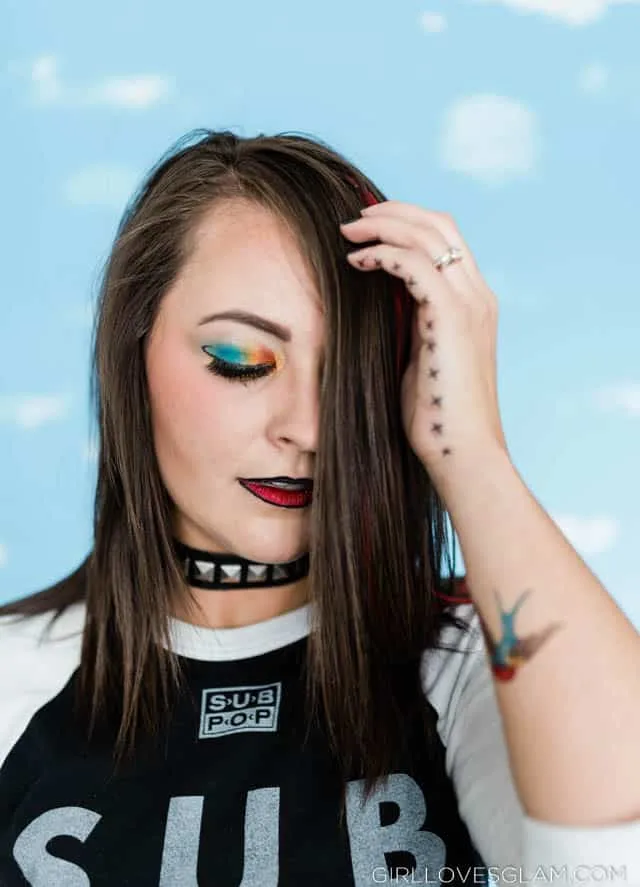 I was really inspired by the birds on the album cover. That is where I brought the colors and the curved eyeliner onto my eyes. My lips were made to have a tattoo inspiration as well. I actually really loved how my lips turned out and am tempted to wear my lipstick like this on the regular!
How to Make your own Temporary Tattoos
Now for the fun temporary tattoos! I loved using the Brooklyn and Bailey Tattoo stamper for my little X details. They come in tons of different shapes that would be perfect for costumes, concerts, or festivals. I love them!
I really wanted to incorporate the bird that inspired my whole look, so I took matters into my own hands and created a temporary tattoo of it! Creating custom temporary tattoos is actually really easy to do!
To make your own, all you need to do is find the image you want to turn into a temporary tattoo.
Put that image into your Silhouette Studio software and choose the print and cut option.
Print out the image you want for your tattoo onto the Silhouette tattoo paper. Let the ink dry and then put the cover sheet over it. Place the tattoo paper on your Silhouette cutting mat and have the machine cut it out. It reads the registration marks and is able to cut them out perfectly! It is like magic!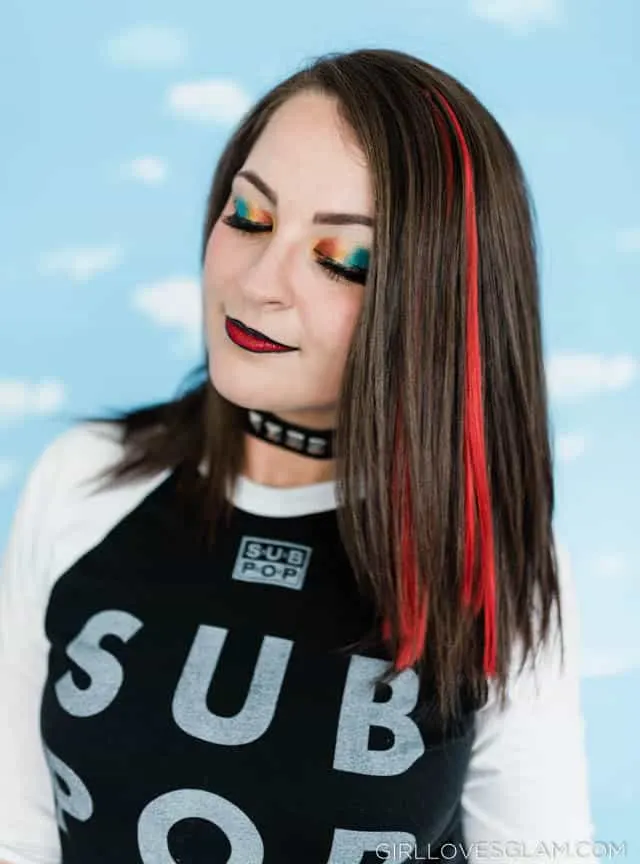 Overall, I am stoked about how this album cover makeup turned out! I am already knee deep in the plans for my next album cover and you will NOT want to miss it!
Which album cover makeup look has been your favorite so far?