It's that time again! Time for another Album Cover Makeup look! If you missed the first month with Twenty One Pilots Trench, head on over to see it! I am beyond excited to announce the next album cover makeup look is none other than NSYNC No Strings Attached!
No Strings Attached was one of the very first albums that I ever bought. It helped shape my love of music at the ripe age of 11. I was a die hard NSYNC fan, but wasn't ever able to see them perform live. So instead of living my middle school dreams of seeing NSYNC perform live, I lived my second best dream of becoming a puppet just like the boys of NSYNC.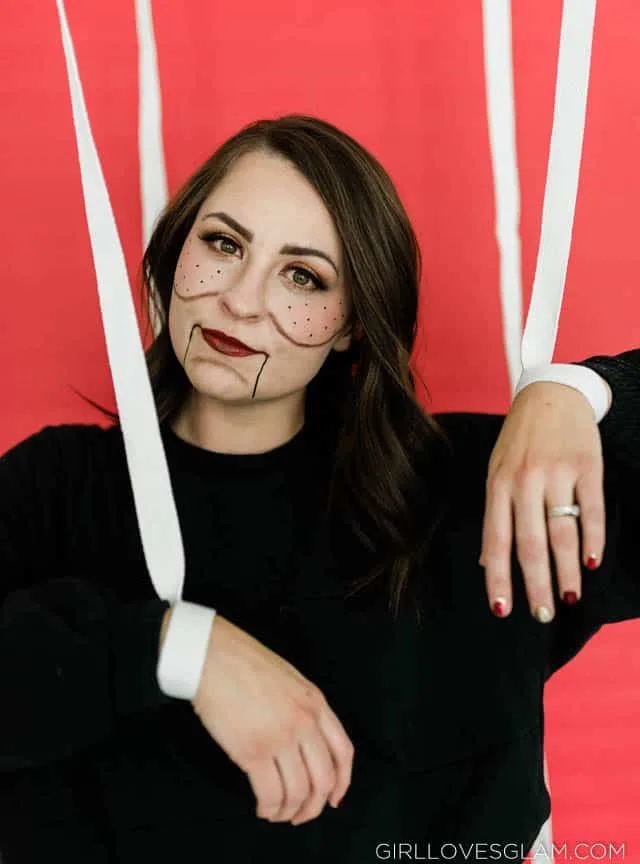 This look was so much fun to create! I was inspired by their play on being puppets on their album cover. NSYNC had just closed a big case in court with their previous manager and they finally felt free. They were no longer his puppets! That is part of where this puppet concept came from. You probably immediately think of the "Bye, Bye, Bye" music video when you see this. It was seriously so dang fun to dance to NSYNC music, hooked up to my ceiling, just like I was a member of the band.
How to do Puppet Makeup
\
Puppet Makeup Supplies
Here are links to each of the products I used to create this look:
Foundation: NARS Sheer Glow Foundation
Eyeshadow: Morphe Jaclyn Hill Eyeshadow Palette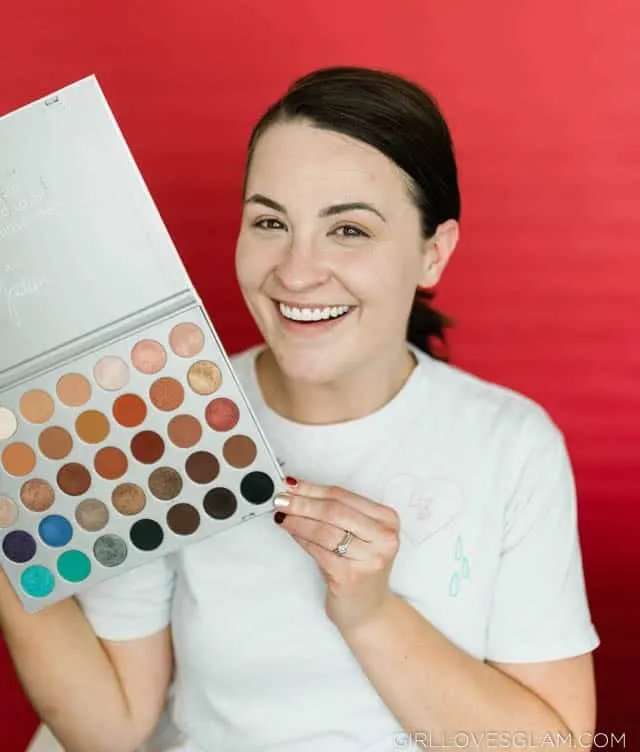 Eyeshadow: Pixi by Petra Reflex Light Shadow Palette
Lip Color: Maybelline 24hr
Eyeliner: Kat Von D Tattoo Liner
Brushes: Morphe M330, Morphe M411, Morphe M514
Mascara: Cover Girl Super Sizer
False Lashes: Esqido Unforgettable Mink Lash
No Strings Attached Makeup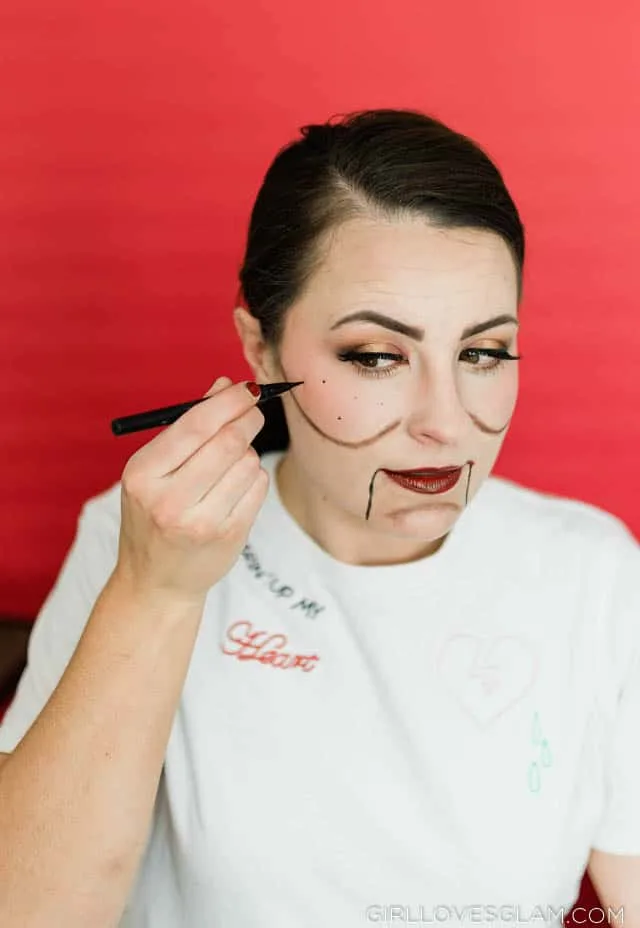 Follow along on the video to see how I transformed my face into a No Strings Attached puppet! It would make a perfect Halloween costume to look in character, but have a slight nod to your favorite boy band.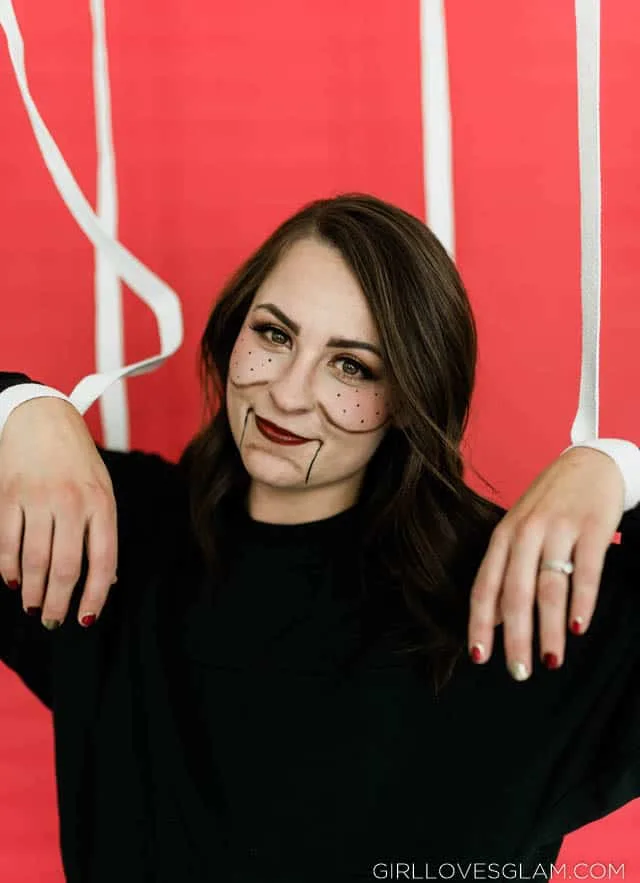 Whether you are an NSYNC fan or not, you can't deny just how successful the album No Strings Attached was. It held the record for most album sales in the first week at 2.4 million albums, for 15 years! It got a Grammy for Album of the Year in 2000 and was the Billboard top album of the decade!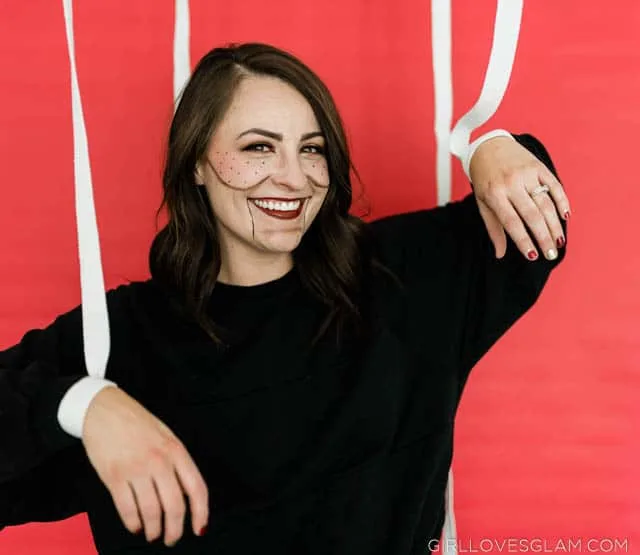 What album cover do you want to see made into a makeup look?