You know I love to try new products. That isn't always the most cost effective hobby to have, but I love when I can find coupons for products that I already wanted to try. That is why I am sharing not one, not two, but THREE awesome coupons with you today! They are all products from L'Oreal Paris that I have really wanted to try.
First up, the L'Oreal Paris Pure Clay Mask or Cleanser: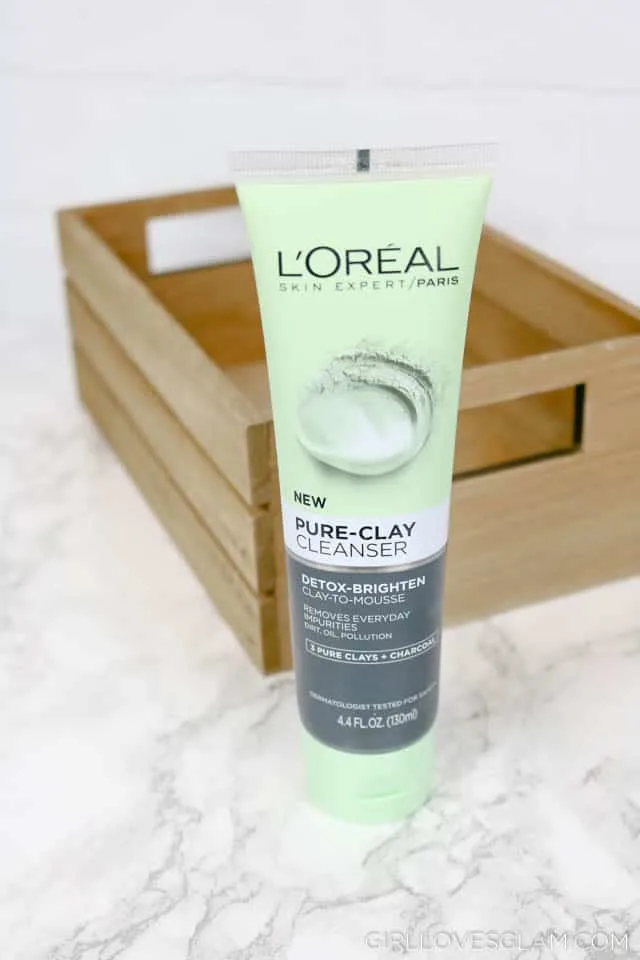 I have been on a journey of researching cleansers for all of you and have enjoyed the last few days that I have used this L'Oreal Pure-Clay Cleanser. I love that it is a thicker formula. I really feel like it gets into my pours and clears out the build up happening in there. You can snag this or the L'Oreal Paris Pure Clay Mask for $1.00 off at Target by printing this coupon below!
Another product that I have really wanted to try is the new L'Oreal Paris Lash Paradise Mascara. I love trying out new mascaras and I am so excited to use the $1.00 off coupon so I can try it! This coupon works at Target.
The last coupon that I want to share with you is for the L'Oreal Paris Colorista Hair Color. It is hair color in fun, fashion colors! I really want to use this $1.00 of coupon and give them a try! This coupon is also good at Target.
Also be sure to check out your Valpak envelope to get additional L'Oreal coupons coming for even more great savings options!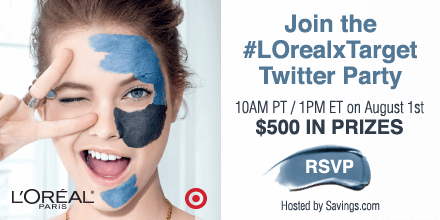 You should also join the ful #LOrealxTarget Twitter party at 10am PT on Tuesday, August 1st. They are talking about beauty tips and giving away $500 in Target gift cards! Make sure to RSVP to that party!
What L'Oreal coupon are you MOST excited to use?