It is the time of year where the spices come out, layers start to come on, and the taste of crisp apples couldn't be any sweeter. That's why for the month of August, I knew that a caramel apple bath bomb recipe would be perfect! We made a few and gave them as teacher gifts this year and they were a total hit!
Making these bath bombs is incredibly easy! Here is what you will need…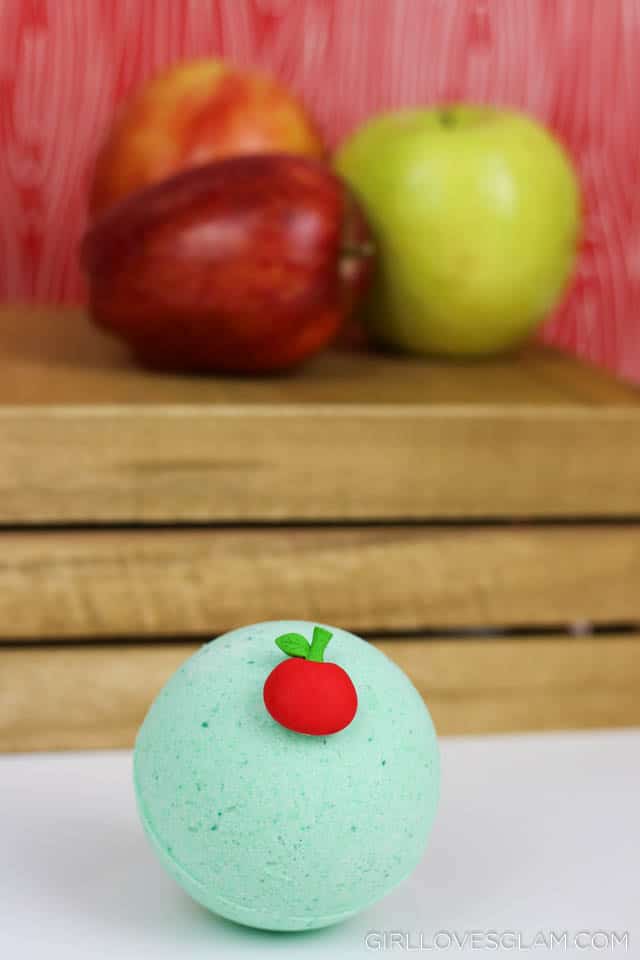 (affiliate links included)
1 cup baking soda
1/2 cup citric acid
Here is a great deal on a bundle with baking soda and citric acid together!
1/2 cup corn starch
3 Tbsp. Epsom salt
1 Tbsp. coconut oil
Witch hazel and a spray bottle for it to go in
Vanilla oil or butter extract and apple oil
Green Food coloring
Apple icing decorations (I found mine at Hobby Lobby)
Decorator Icing (the small size is only about $2 at Walmart. This is what decorator icing looks like) or homemade royal icing
Bath bomb molds or Christmas ornament balls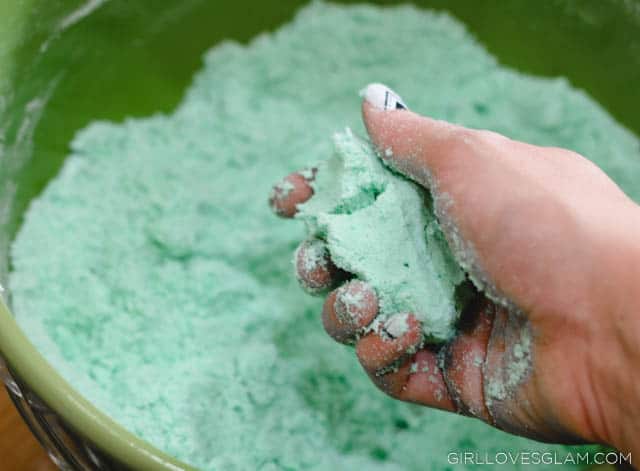 Mix all of your dry ingredients in a bowl. Mix in the coconut oil and really mash it together to get it mixed throughout. Add food coloring and mix together. Spray 5 sprays of Witch Hazel and mix together. Repeat spraying 5 sprays until your mixture can hold itself together when you smash it. You don't want it to be too wet, but just enough to hold itself together.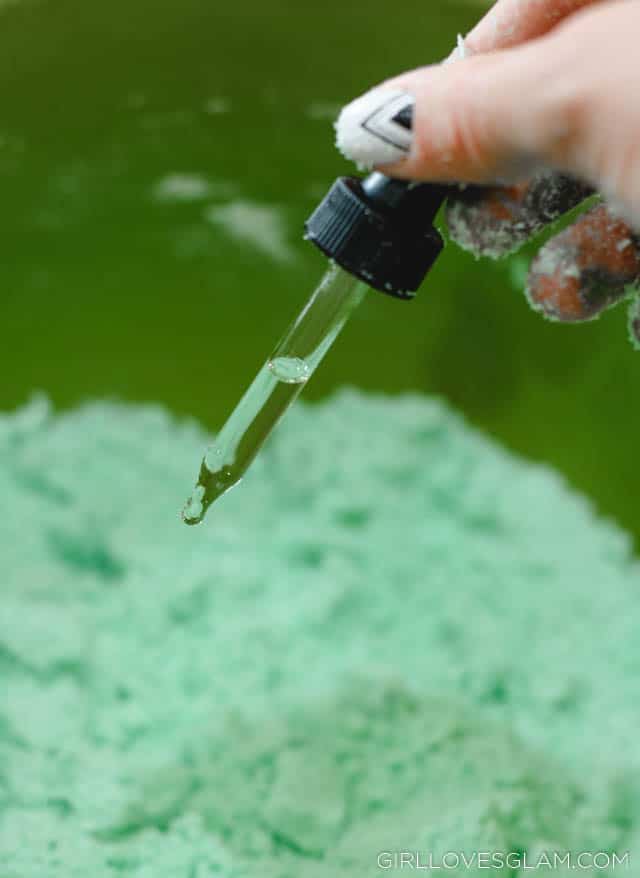 Add in your scents to how much scent you want. I put in about 7-10 drops of the vanilla and about 5-7 drops of the apple.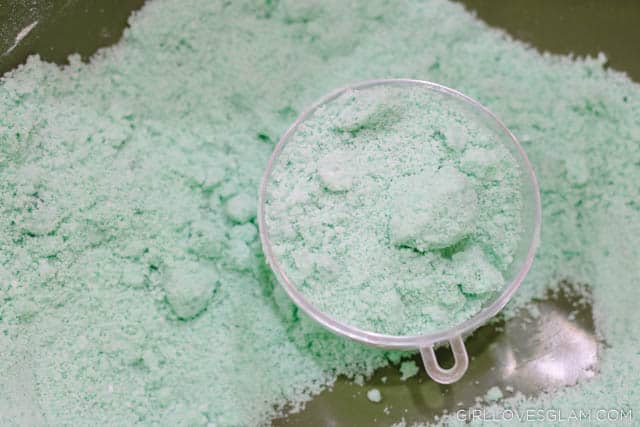 Pack your molds with the bath bomb mixture and close them up. Put them in the freezer for about 1-2 hours to help them speed up the drying time. You can also just let them sit overnight if you don't want them to go in the freezer.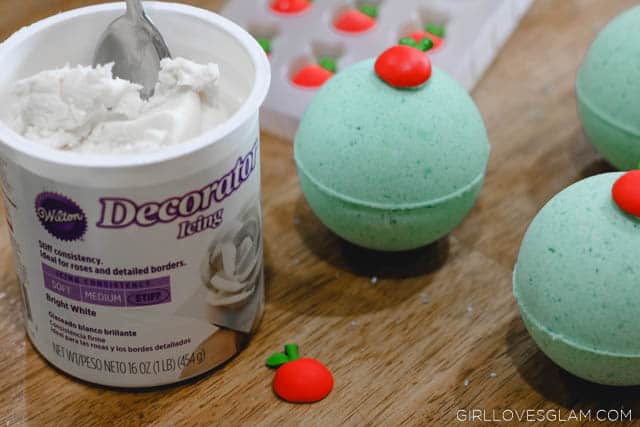 Put a little decorator icing on the back of your apples and place them on top of your bath bombs. Now you have darling and delicious smelling caramel apple bath bombs!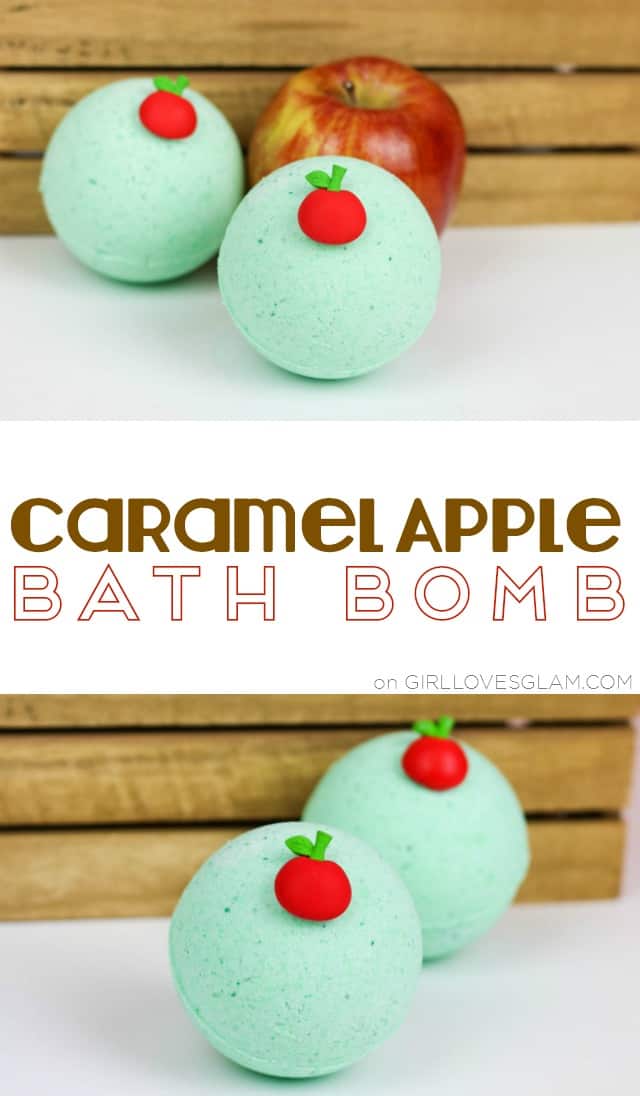 These make the PERFECT teacher gift! They are easy to make higher quantities if your kids have several teachers or if you are in the PTO and you need to make teacher gifts for all of the teachers in the school.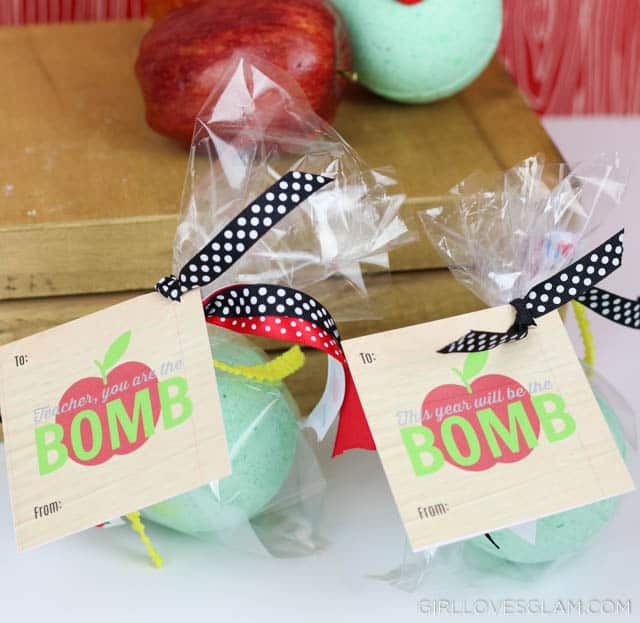 If you need a teacher gift, you can print off these bath bomb teacher gift tags to add the perfect touch to this gift!
Download Bath Bomb Teacher Gift Tags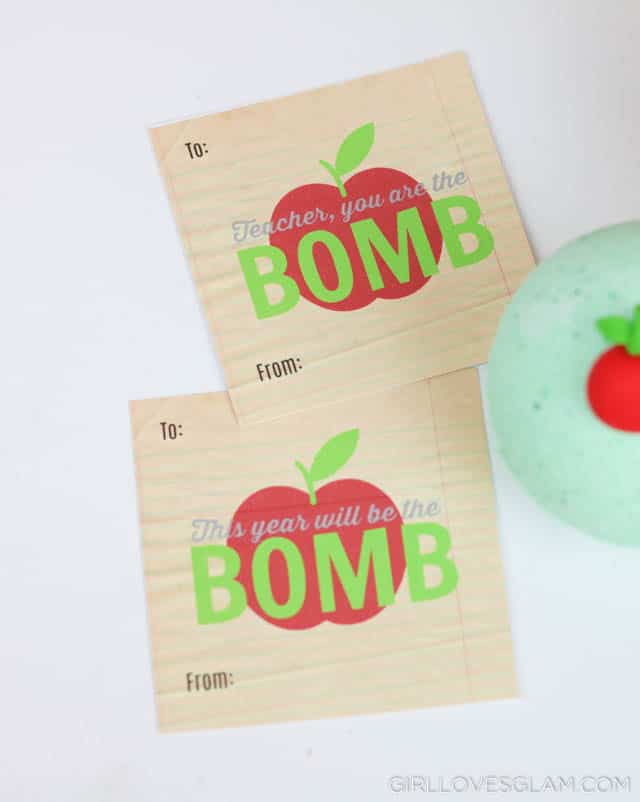 I just got clear bags to put my bath bombs in, printed off the tags, and tied them on with a variety of ribbons. I think they turned out so cute!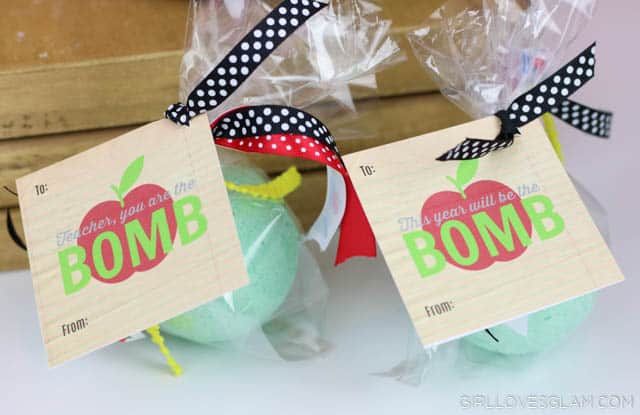 There is a gift tag you can use at the beginning of the year and one that you can use any time of the year so that you have options. We gave one of these to the school secretary as well and she was so excited!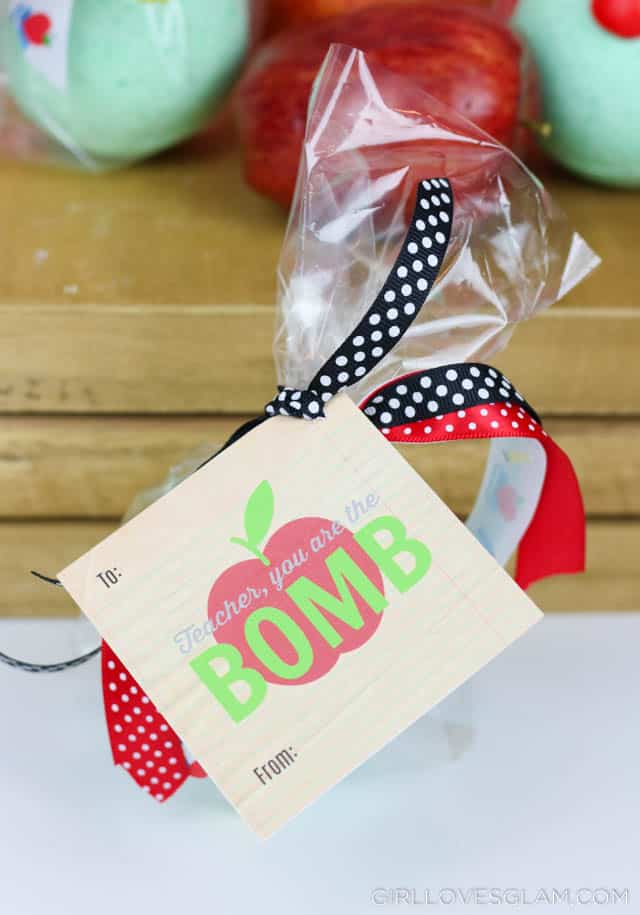 Are you more excited to try caramel apple bath bombs for yourself or to give them as gifts?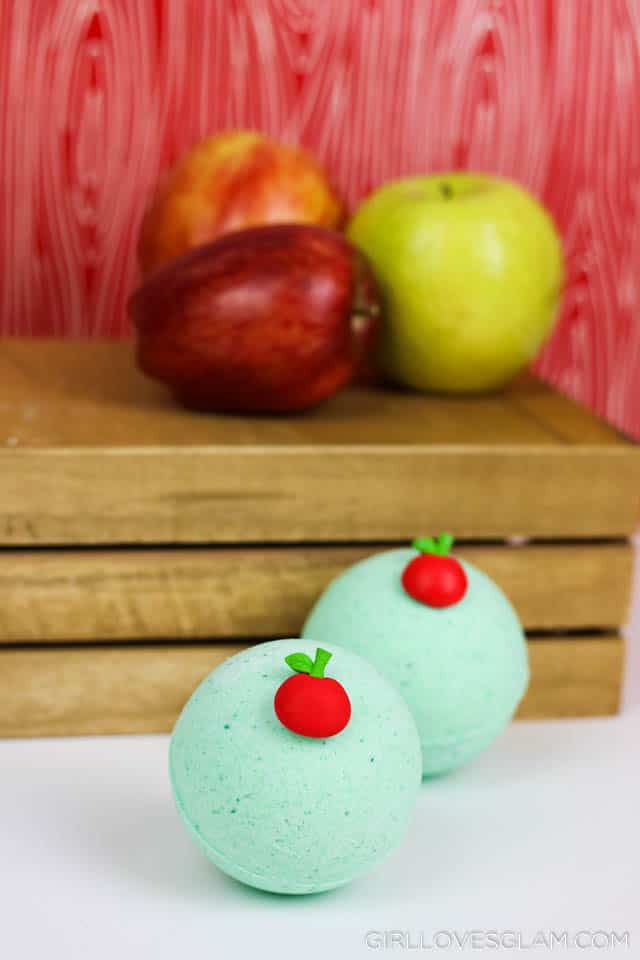 Don't forget to check out all of the bath bomb recipes from each month this year!