This post contains affiliate links.
I am always curious what people's current favorites are. You can be totally obsessed with something and then it starts to change and turn into something else. So before my current favorites change, I wanted to share 4 pairs of shoes that have been on constant repeat lately. Warning, if you don't want to feel like you ABSOLUTELY need another (or another four) pairs of shoes, don't continue reading because I know that is what is going to happen!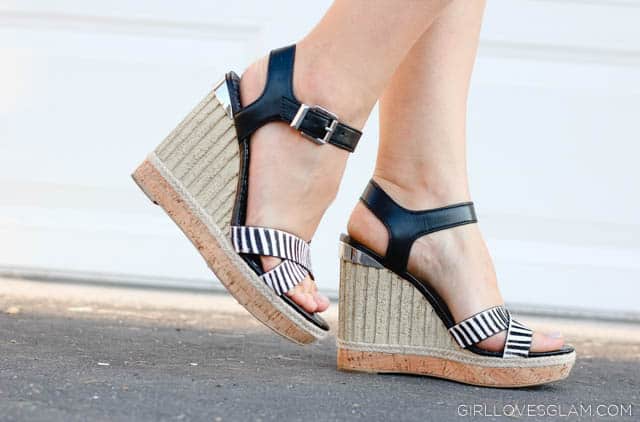 First up, my Sam Edelman wedges. I used to buy a lot of shoes that were cheap and over the years, I came to learn that I would rather have fewer shoes that are really nice, than a bunch of shoes that aren't nice at all. The quality is just something that can't be matched when you are buying quality brands that are known for their shoes. The problem that I ran into was that I had my basics, but I also wanted a few really fun pairs of shoes too. I just was having a hard time justifying the price tag. Enter The Scarpetta, a website FULL of designer shoes for a serious fraction of the price! It has saved my wallet and has helped boost my closet. Bookmark their site on your computer now because I promise you are going to want to check it out!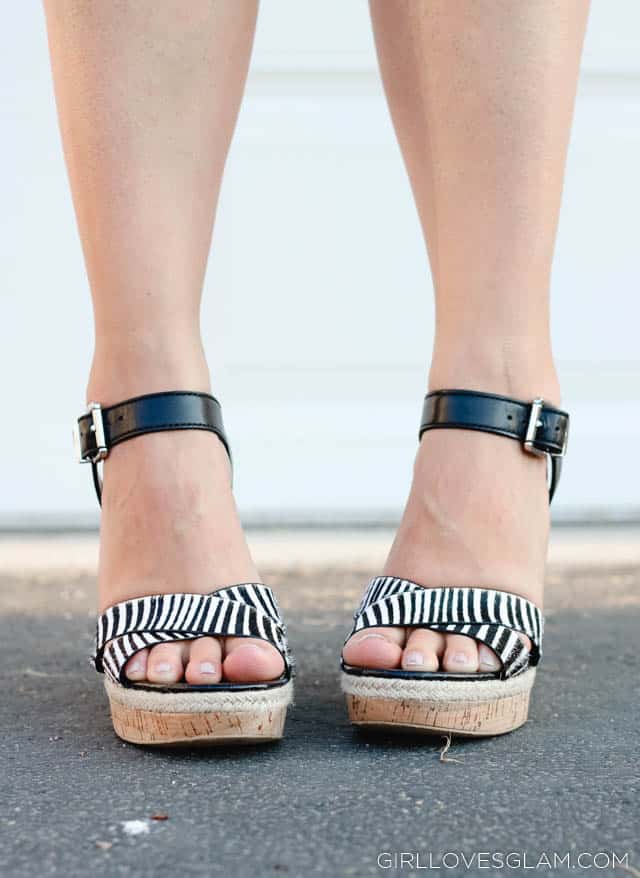 These Sam Edelman wedges have been such a fun addition to my closet! The design is neutral enough that I can wear them with just about everything, but it is fun enough that they make a little statement. I ALWAYS get compliments on my shoes when I wear these beauties. I love that they have a relatively classic design that I can wear for a few years too.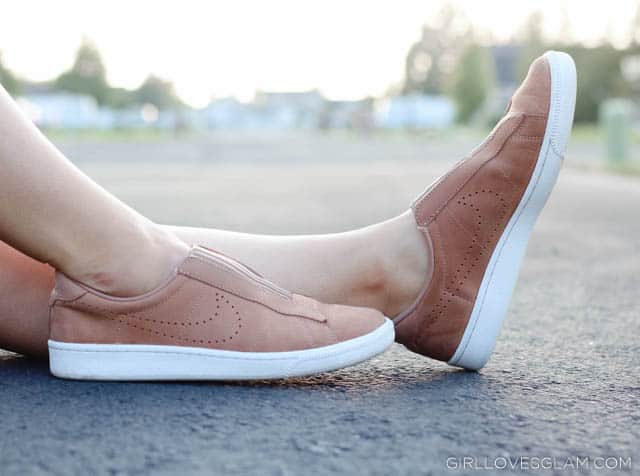 Next up, my Nike Classic EZ Slip-On tennis shoes. These things are LIIIIFE! I wear them with shorts, with jeans, with dresses… basically just about everywhere but church. I LOVE these shoes. I love how minimalist they are so that they can be worn in so many ways. They have great arch support and I can wear them all day without my feet hurting. They feel like wearing Nikes all day, without really looking like you are wearing Nikes all day.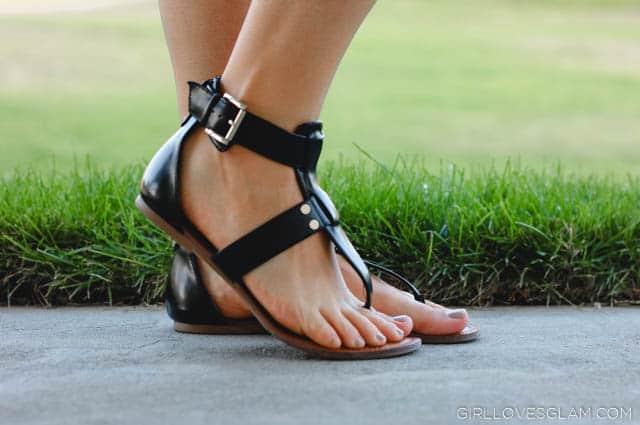 These Tommy Hilfiger sandals are basically everything I have ever wanted and more. I can't even begin to tell you how many black sandals I have owned, trying to find the perfect pair. I bought several cheap pairs that I liked, but they would just fall apart. Then I bought some really, really expensive ones and they were kind of the worst! They would constantly fall off the back of my heel and I couldn't even walk like a normal person. Once I discovered The Scarpetta, I was able to find these gems.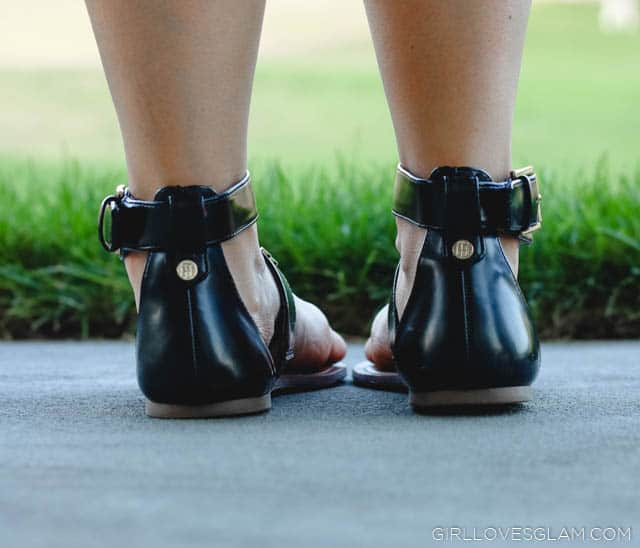 The best part is that they were literally the same price as the cheapo ones I would buy from Target! These are so well made, they don't fall off my foot, and they match just about everything in my closet. It will be a sad day when I have to put these away for the year! Sadly, these aren't in stock right now, but The Scarpetta has some other Tommy Hilfiger sandals that are very similar (and they are under $30!).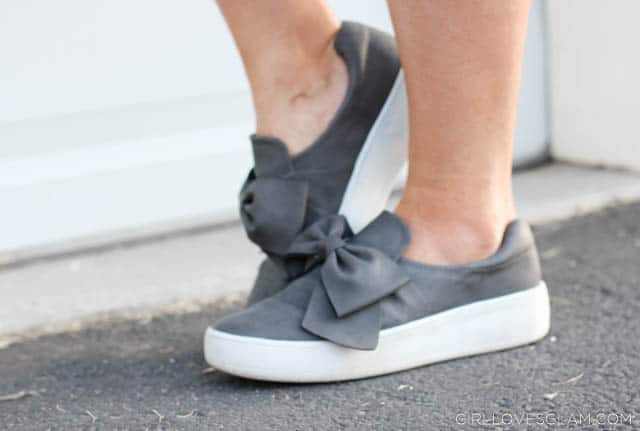 Last but certainly not least, my bow sneakers. I love these something fierce! I bought them thinking they would be a fun way to wear sneakers, but have them look the slightest bit more dressy than my Chucks. They were a pleasant surprise the moment I slipped them on. They are comfortable, too! I love wearing these with dresses and jeans. I feel like they can be worn with my dressier tops when I want to wear something a little more comfortable on my feet.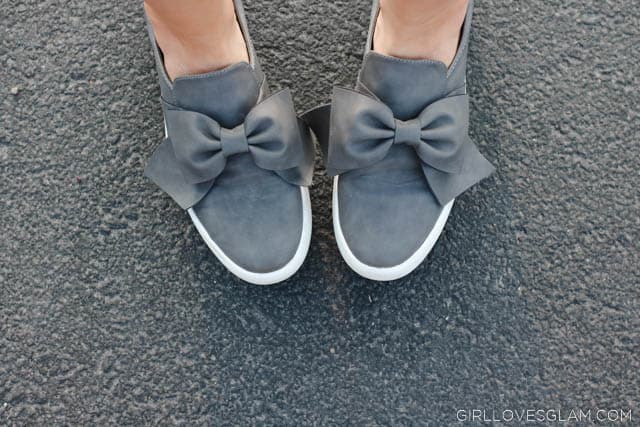 What footwear are you obsessing over these days? You can snag 15% off at The Scarpetta when you use the code YLAR1 until 9/30/17 so go get yourself some new favorite shoes!