Having daughters that are 5 years apart makes it a little tricky when I want them to wear matching outfits. I have been lucky to find some really cute matching outfits, but sometimes my options are little to non existent. Thankfully, it is really easy to make matching shirts with iron on vinyl! That is exactly what I did when I made these adorable "Curls Gone Wild" shirts for my two curly haired little munchkins.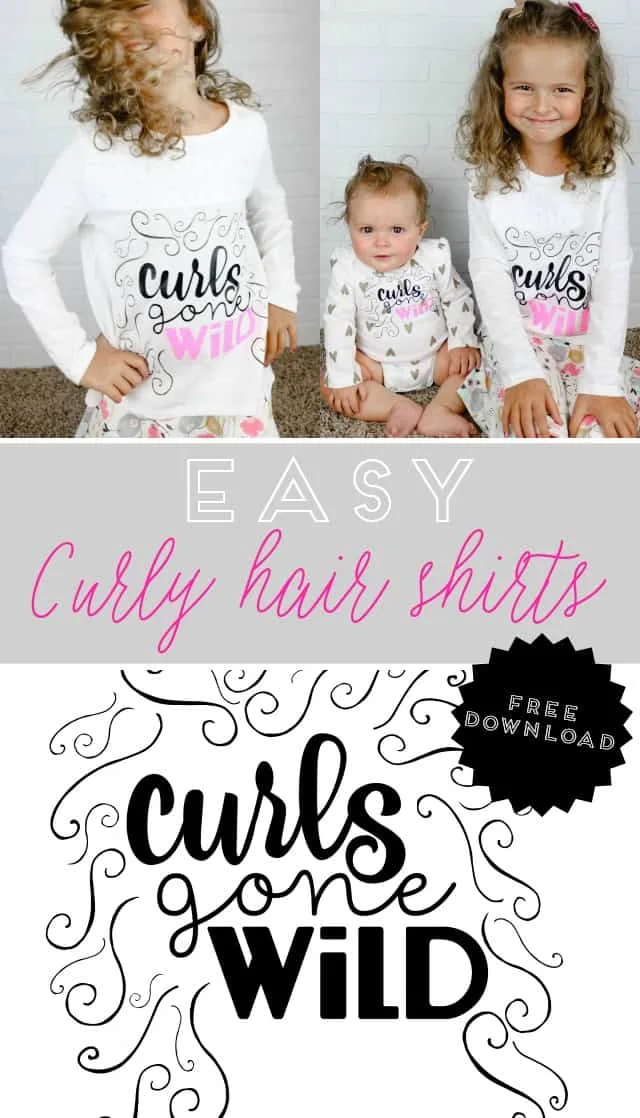 I love just how easy making custom shirts can be with just a little vinyl and my Silhouette machine. I whipped these out in less than an hour and you would never know that they were handmade!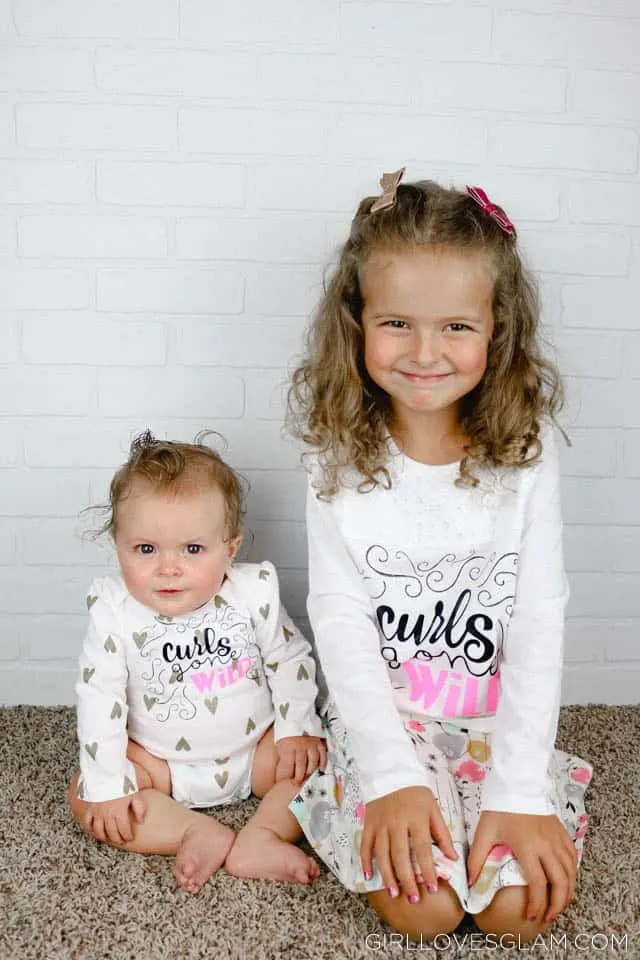 I just love the celebration of the wild curly hair that we constantly have going on at our house and knew I had to make shirts to represent that. To make your own "Curls Gone Wild" tee, you need…
(affiliate links included)
Curls Gone Wild Image (Download HERE)
Heat Transfer Vinyl from Expressions Vinyl. I used Black Gold Glitter, Neon Pink Glitter, and Black Easy Weed
Silhouette Electronic Cutting Machine
Shirt
First put the Curls Gone Wild image into Silhouette Studio. Trace the image on there and mirror it. Now make it the size you will need it to be and make three duplicates of it. On the first one, erase the words from the middle so that it is just the hair. The second one, erase everything except for the "curls gone". For the third one, erase everything but the "wild".
Next, cut out each part of the shirt. I started with the hair and had it cut out onto the black gold glitter vinyl. Then I did the "wild" while my machine settings were still set for the glitter vinyl. Lastly, I cut out the "curls gone" out of the black easyweed vinyl. I absolutely love the Silhouette 3 with the automatic blade because I just adjust my settings on the Silhouette Studio and I don't have to worry about manually switching my blade settings between cuts.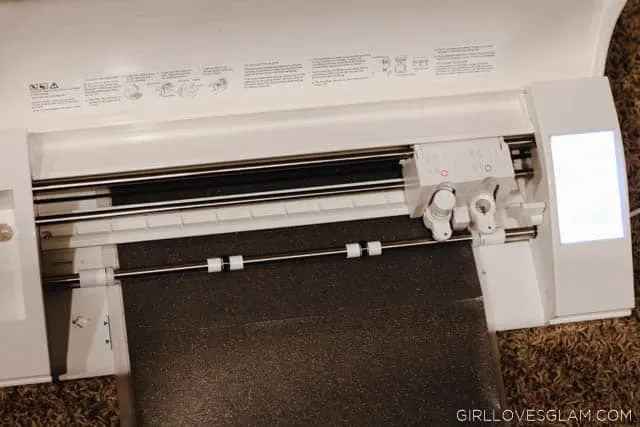 Once all of the pieces are cut out, weed off the excess vinyl. Place each element onto the shirt and iron it on. Make sure the iron touches each part of the vinyl. It is best to iron it on, start taking the clear backing off, then lay the backing on and ironing again if the vinyl starts to pull up with the backing.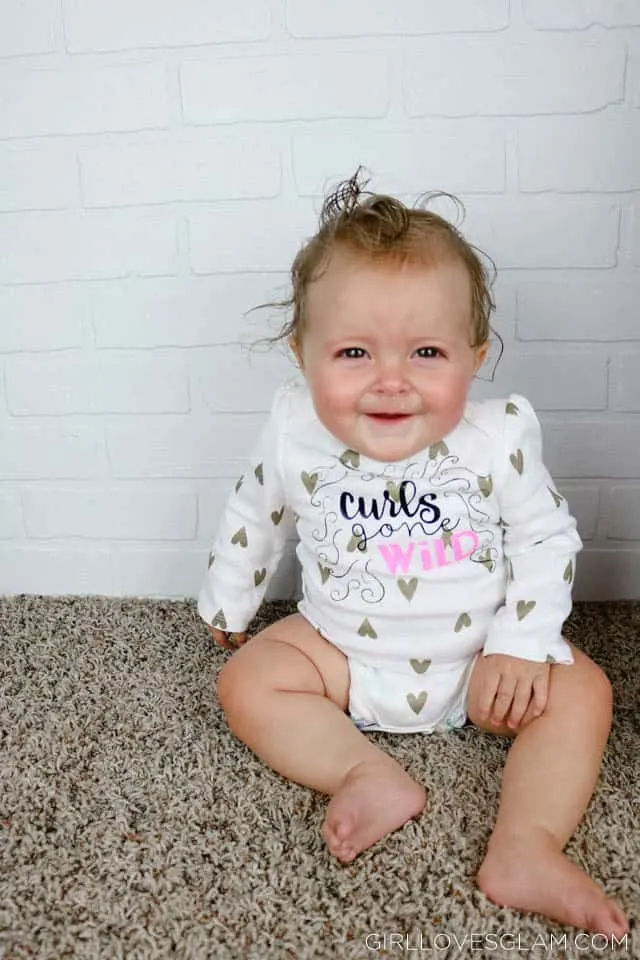 I love what a simple project this is, yet it looks like a tee that you would have to purchase in stores!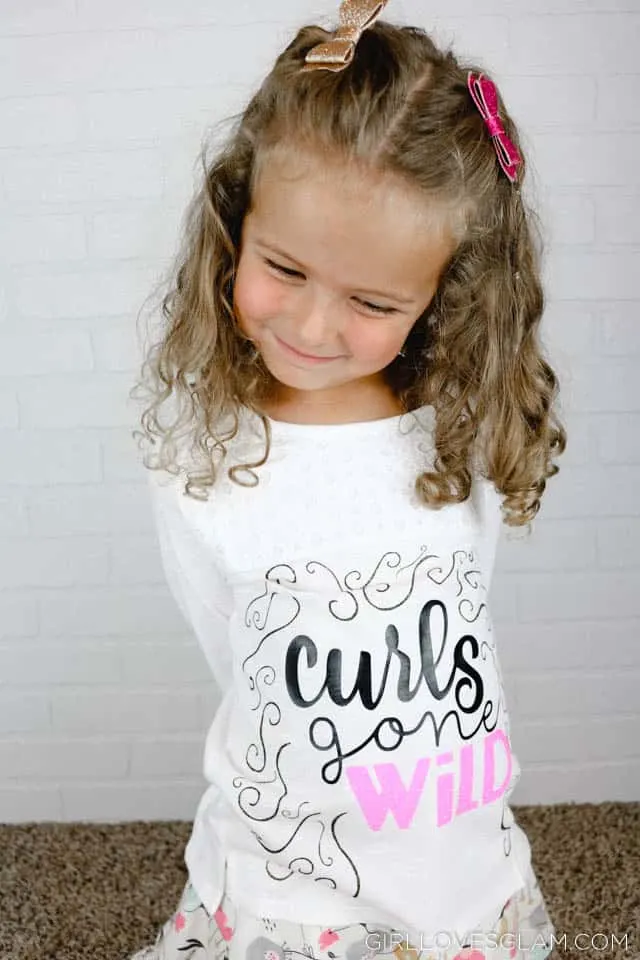 Now you can celebrate the curly hair at your house and make your own "Curls Gone Wild" tee!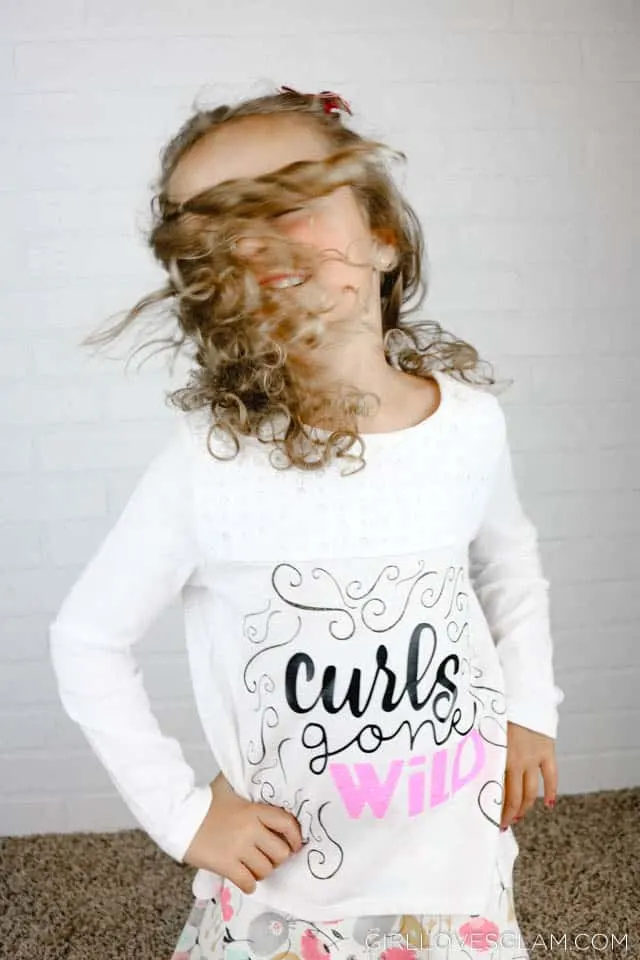 Do you love this project? I would LOVE it if you would head over to the Expressions Vinyl blog and vote for it! They are having a competition and everyone who votes is entered in a giveaway! Make sure you go over and use their voting tool to enter and to vote! Mine is project #7!