We were given the Nintendo and Lego items for this post. All thoughts and opinions are my own.
It is officially the second day of summer break here and I didn't want to hear the dreaded words, "I'm bored" all summer! I prepared ahead of time and created what we are calling, the Summer Boredom Box this year. It is a summer boredom idea box that is used as a reward system for when chores get done.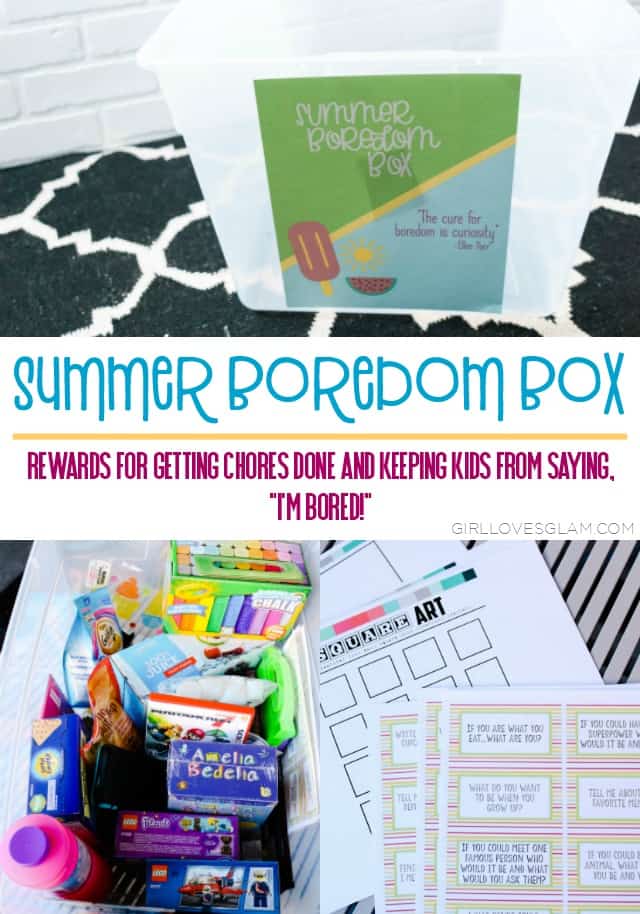 I wanted it to be used as a reward system, so that we were sure to get chores done before anything else. I also wanted it to be kept in a box that only one thing is taken out each day, so that everything is looked at as a novelty. Some days, we will be going out and doing fun activities after chores are done, so the box won't be necessary on those days. But I will tell you, being on day 2 of summer break, I am already grateful that we have this box of goodies!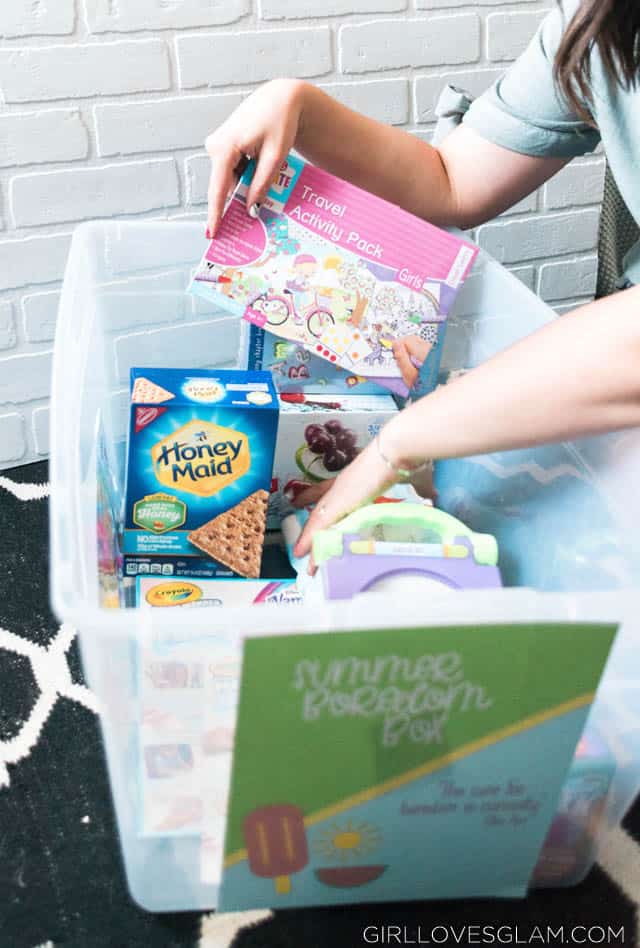 I had a lot of fun putting together this box. I tried to be thoughtful about the types of things that we would need throughout the summer. If you don't want to shop for this many things, or can't do it all at once, you can even put together a few items each month or even each week! I shopped at the Dollar Store, Target, Walmart, Costco, and ordered a few little things. I wanted a good mix of craft activities, art projects, toys, games, and special snacks.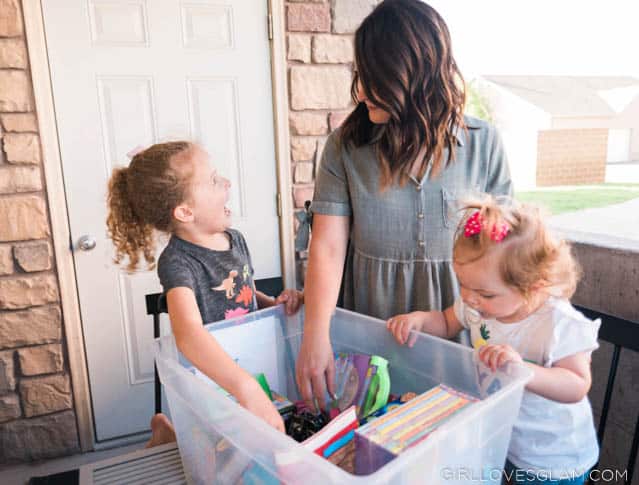 I loved the idea of putting in small Lego sets that weren't a big financial commitment, but would keep her busy for a good portion of the day. I also love the idea of her slowly building up her collection throughout the summer so that she can continue to expand her story when she plays with all of them together! These small Lego Friends and Lego City sets are perfect for that! I also grabbed a few of the small bags of Lego sets to put in there as well. I just love that Lego sets not only let her be creative, but they take a little more time to assemble as well!
I printed off some of our favorite pages from this adorable Kid's Activity set that we got from A Girl and A Glue Gun. It is perfect for any summer day! We printed off the comic strip papers, some doodle art pages, writing prompts, drawing prompts, and bingo sheets. The kit comes with tons of other pages that you can print of as well (over 50 of them)! They would be perfect for road trips or airplane rides during summer travel. We're excited to use them in the summer boredom box! I plan to print them out multiple times throughout the summer, for days that I need to have more to do in the kit!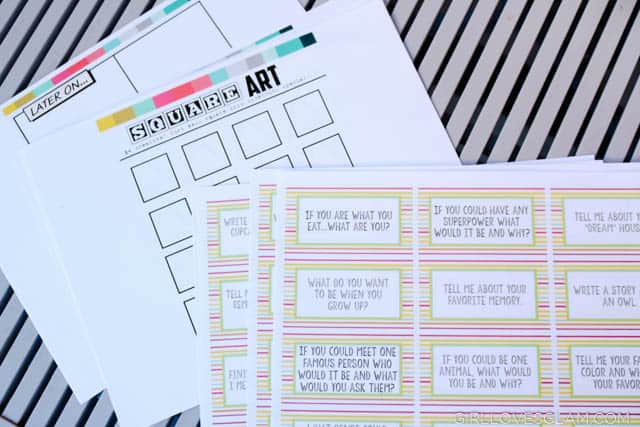 I included sidewalk chalk that we can use to play all sorts of sidewalk chalk games. I shared some of our favorite sidewalk chalk games in a this post a few years ago. We love them! There is paint and little wooden cars and decorations that can be painted, ingredients to make s'mores, coloring books, bubbles, and cookie mix too!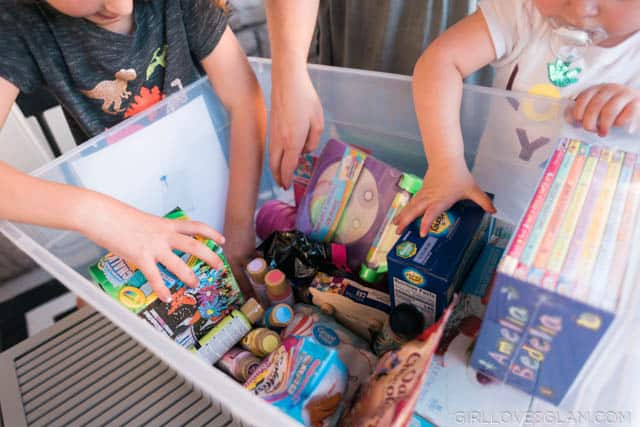 Some people may wonder why I would include Nintendo in a summer boredom kit if so many people are trying to keep kids away from screens during the summer, but I decided to include MarioKart 7 for our Nintendo 2DSXL in the summer boredom box because I wanted it to be looked at as a novelty. It is a game that has to be earned and can only be used for 30 minutes a day. I chose MarioKart 7 because to be honest, it is my favorite and I want to play it too! I think that video games can be given a bad reputation when it comes to summer activities, but I think it is just like anything else. It is a perfect summer activity, in moderation. We are excited to take our new Nintendo 2DSXL on road trips and on our airplane ride coming later this month.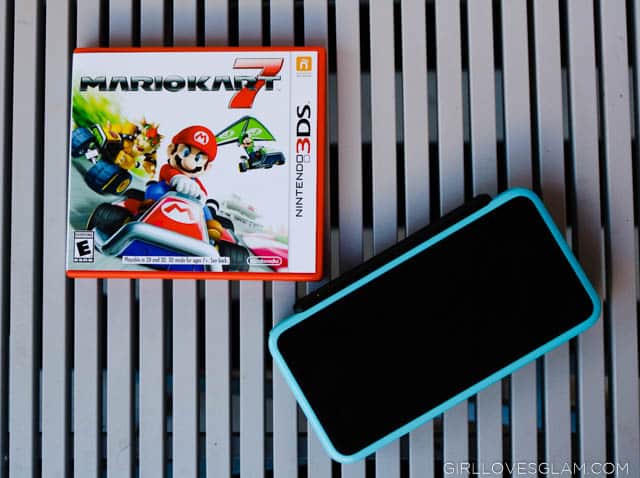 What you include in your summer boredom box is totally up to you! It is all about making it unique to your family. I wanted to choose items that I knew our family could enjoy. Not just my 6 year old. We are all excited to see which item is chosen each day so that we can all experience it!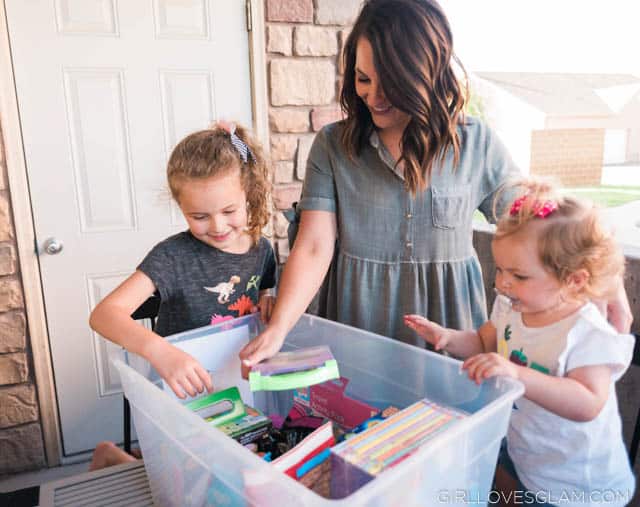 You can get the Summer Boredom Box printable label so you can start creating your own, by clicking on the link below.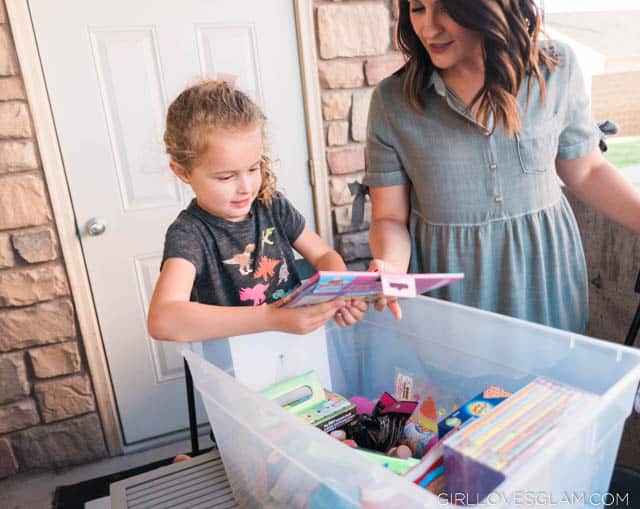 Seeing the excitement that came from seeing what was in the box made all of the time putting it together worth it! Chores have never been done so quickly at our house. In the first two days, my daughter chose one small LEGO set and a set of books that she will be able to read all summer. I am always curious to see what she is going to choose each day!