This shop has been compensated by Collective Bias, Inc. and its advertiser. All opinions are mine alone. #MyRadiantLook #CollectiveBias
Everyone knows that once a baby comes into your life, you don't have much time for yourself anymore. That is definitely the case at our house. I am pretty much sprinting from one thing to the next, all while getting covered in baby spit up all day. It is hard to feel even moderately glamorous with a baby in the house. Thankfully I have found a nice little routine that has really helped me to feel great, without taking a lot of time out of my day.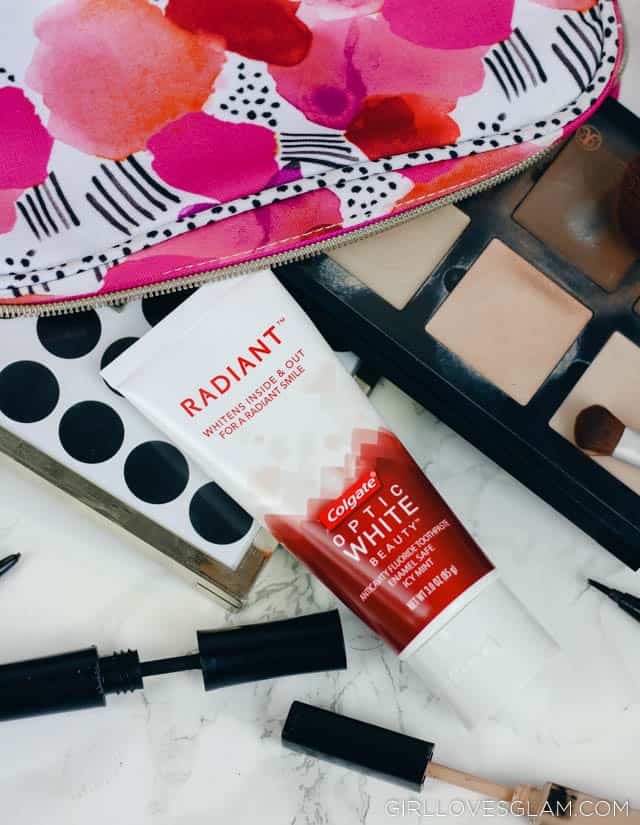 I have found that if I keep my core beauty items in a bag all together, it is more likely that I will get my beauty routine done each day. I can grab my bag and get ready while I am waiting in the car at preschool pickup, at my daughter's dance class, or even just in the playroom while my daughter wants me to watch her play. I have made it a point to try to get ready each day so that I can feel a little more human!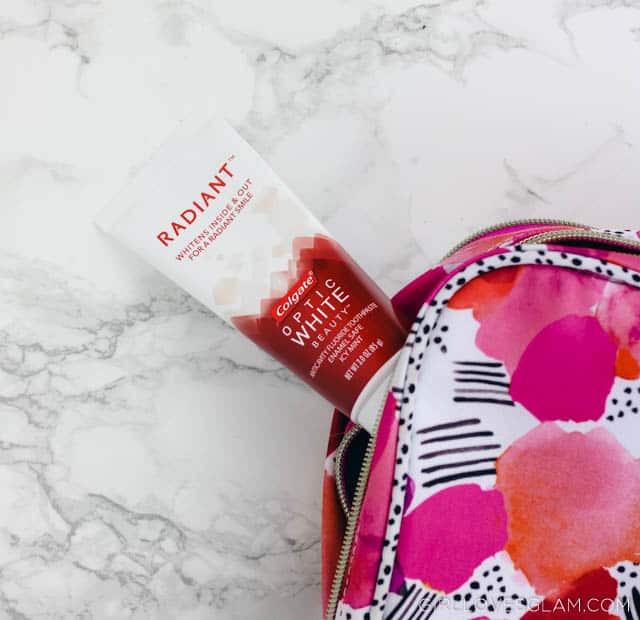 My secret beauty tool has definitely been the Colgate® Optic White® RADIANT™ toothpaste. It safely whitens the inside as well as the outside of your teeth that will help you feel beautiful both inside and out! It is enamel safe toothpaste for daily use, so I use it every day to get my white smile back. I used to have really white teeth that have faded over the years, so using this toothpaste has really helped me boost my confidence as my white smile has started to return.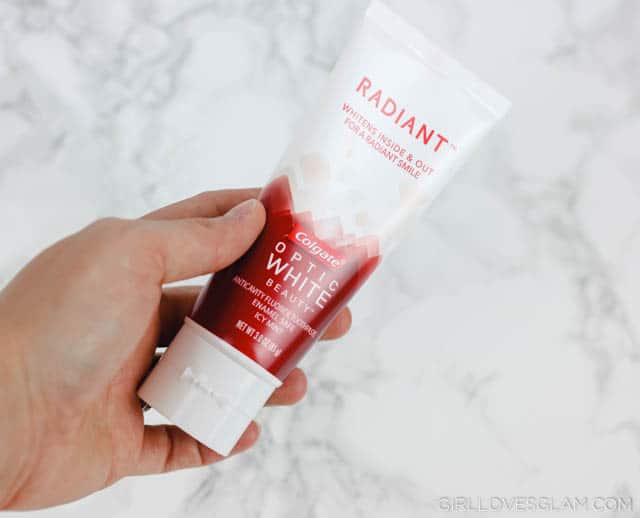 I love that it can be added to my beauty routine without adding any extra steps. I have to brush my teeth anyway, so it only makes sense to have my teeth get whitened while I brush!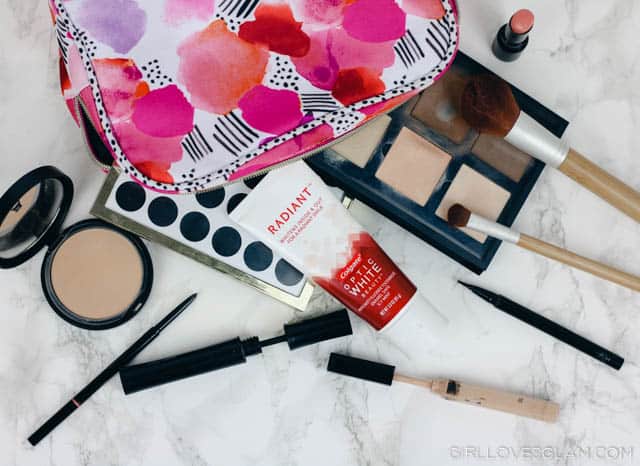 The other items that I keep in my beauty bag for a simple postpartum look also include a great nude lipstick that I can put on without even looking in a mirror. It is perfect to keep with me throughout the day. Concealer is also a must for any sleep deprived mom. I put it on under my eyes and I instantly look like I got a full night of sleep. I like to switch up what eyeshadow palette I keep in my bag, but it usually consists of pretty neutral colors that I can put on without really thinking about it. I always wear a light foundation just to even out my skin and make it look more alive. An eyebrow pencil is a must for me. If my brows aren't done, I don't even look like myself! I have to have my eyebrow pencil in my bag! Eyeliner and mascara can also be found in my bag. I usually just do a simple line of eyeliner and pack on the mascara for high drama lashes. I also keep my contour palette, blush, and bronzer in my bag to help give my face a little more life.
It is a look that I can get done really quickly and it totally makes a difference in my day when I am able to do my little beauty routine!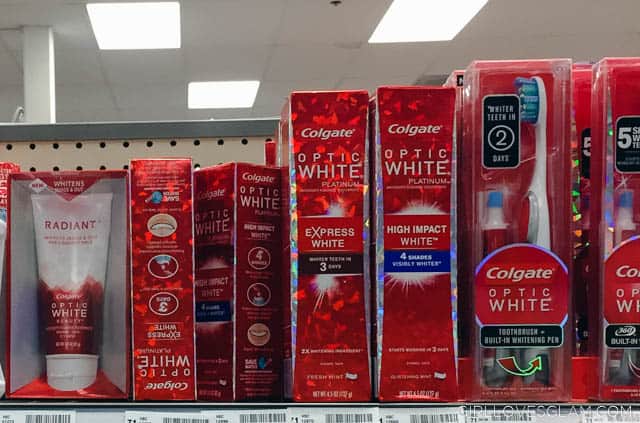 You can find the Colgate® Optic White® RADIANT™ toothpaste at Kroger stores. I found mine at Fred Meyer! I highly recommend adding this to your beauty routine so you can have a truly radiant, white smile!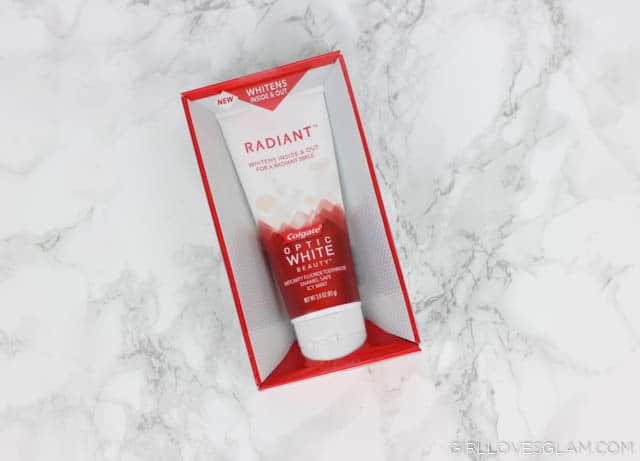 Have you tried Colgate® Optic White® RADIANT™ toothpaste yet?