Having curly hair was always a source of frustration for me growing up. I have been determined to make sure that my daughters know that having curly hair is actually great! Part of that is reminding my little curly haired girls how many fun things we can do with their hair. I know that this can be a major frustration for both parents and little girls with curly hair. I hope that all of my little girl curly hair ideas can help relieve some of that frustration, help you be able to take better care of those curls, and allow you and your little girl to love that curly hair!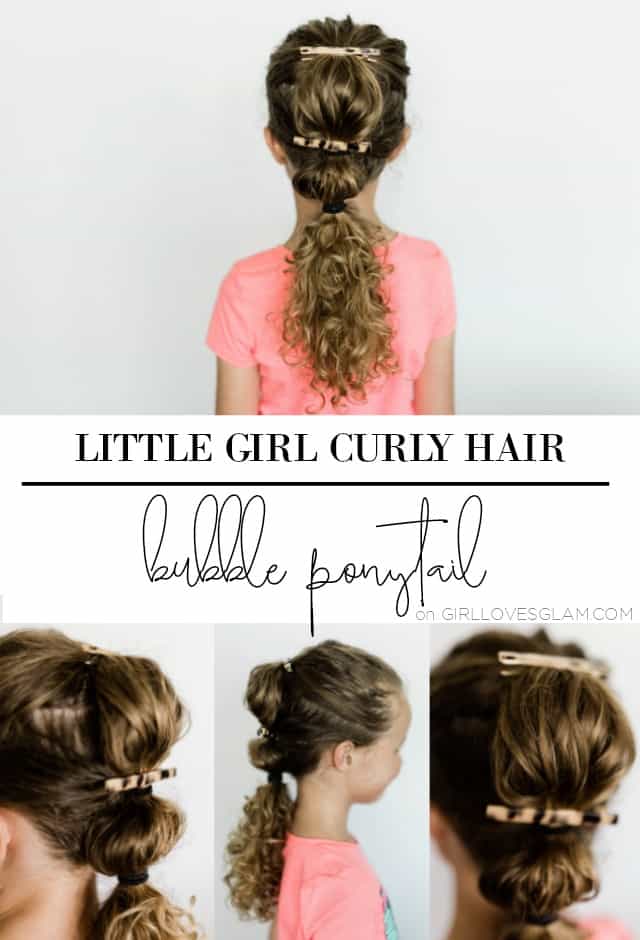 This bubble ponytail hairstyle is a popular look that has been created on adults and little girls, but I haven't seen it done on curly hair. I wanted to share how to create this bubble ponytail hairstyle on curly hair, without having tons of frizz but also still allowing for those curls to really shine.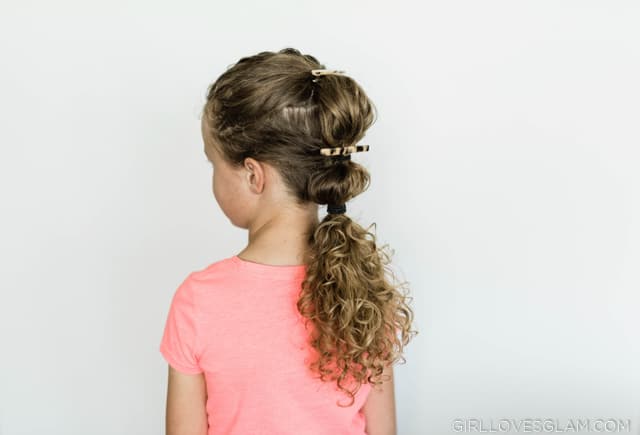 Curly Hair Products
To create this look, you need…
-Three ponytail elastics
-Aerosol hairspray
How to Style Little Girl Curly Hair
Watch this video to see exactly how to create this look on curly hair. After you watch the video, you can come back for step by step photos as well!
To get started, you will want the hair to be dry. This is a great hairstyle to do on day 2 or 3. It can be done with wet hair, but you can get a lot more volume when the hair is dry. When you need to wet it down while you are styling, use the Restyling Milk. This helps keep the hair from getting frizzy, while offering the help of having the hair be slightly more wet and pliable.
How to keep curly hair from getting frizzy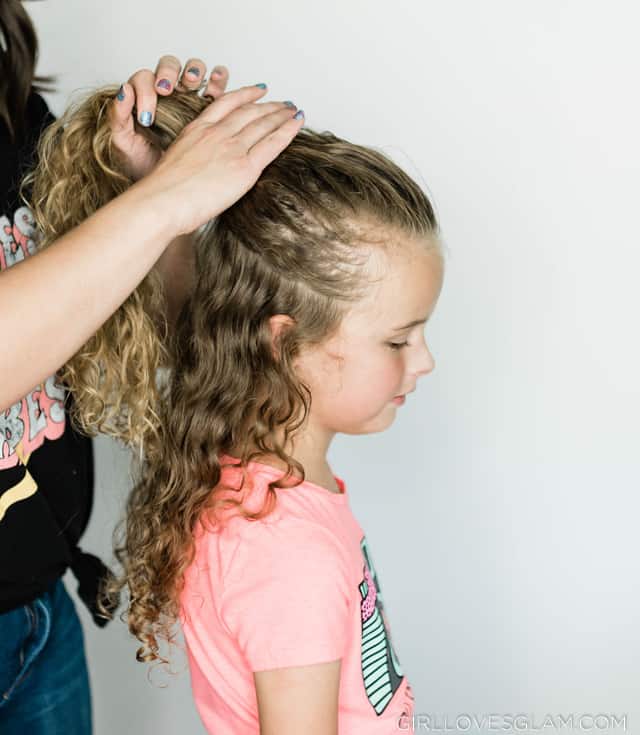 Spray the top of the hair with the Restyling milk and put it in a half ponytail, taking all of the hair on the top of the head, from about an inch above the ear.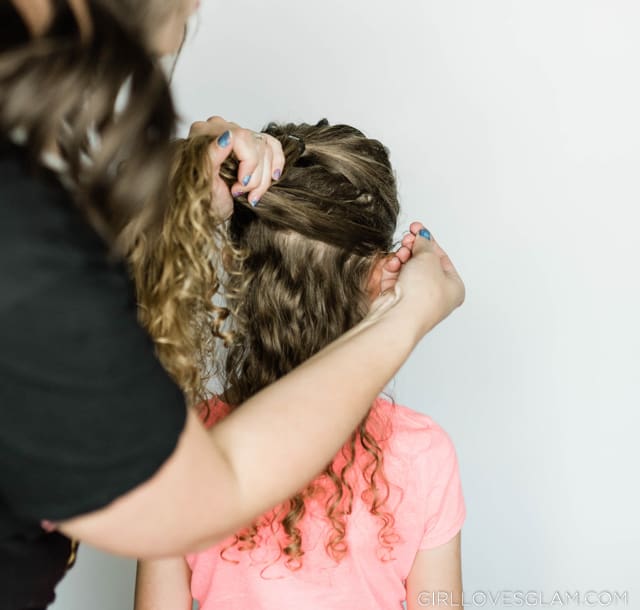 Next, spray the next section of hair with the Restyling Milk and pull up another section to the back of the head. This will go to about mid/bottom ear. Pull all of that hair and the hair from the previous ponytail all into one ponytail.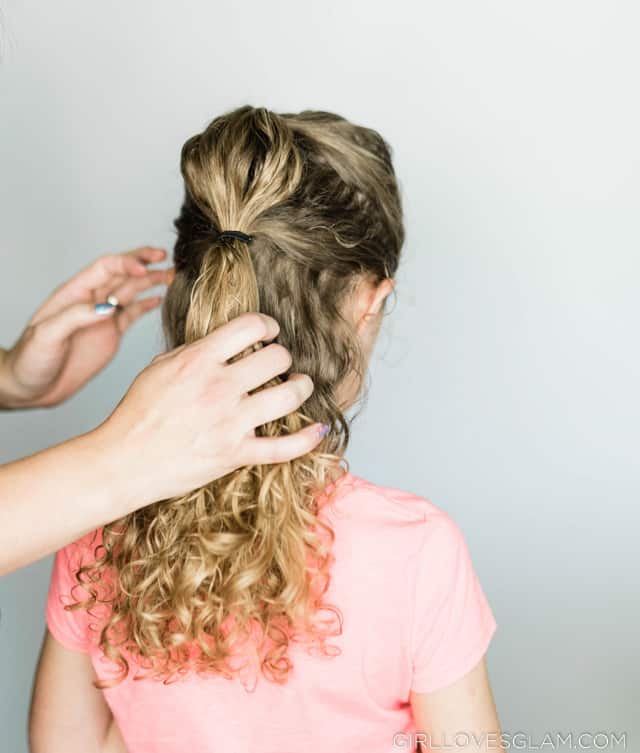 Carefully pull the section of hair between the two ponytails, creating a bump. Hold onto the hair in the bottom section to create a little more control. Make your bubble as big as you want. Once you have it the way you want it, pull the rest of the hair back to one ponytail.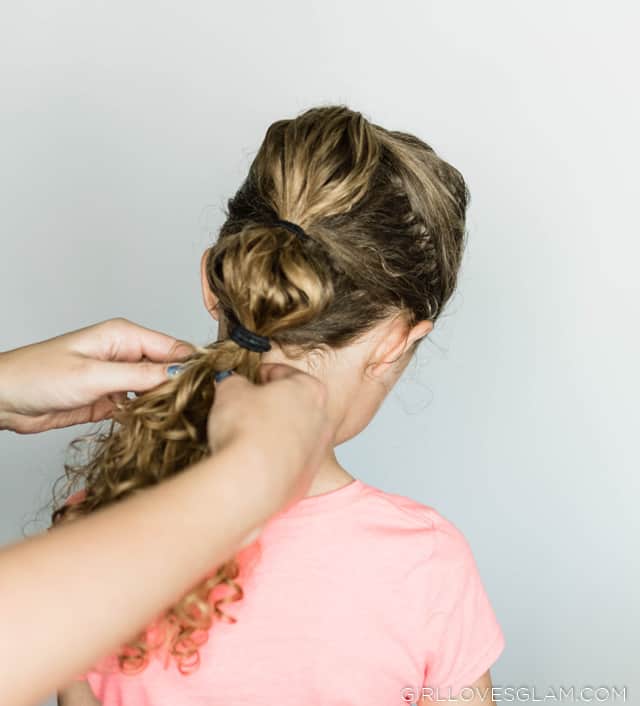 Easy curly hairstyle
Hold the bottom hair in place while you pull out the next section of hair between the bottom ponytails, creating another bubble.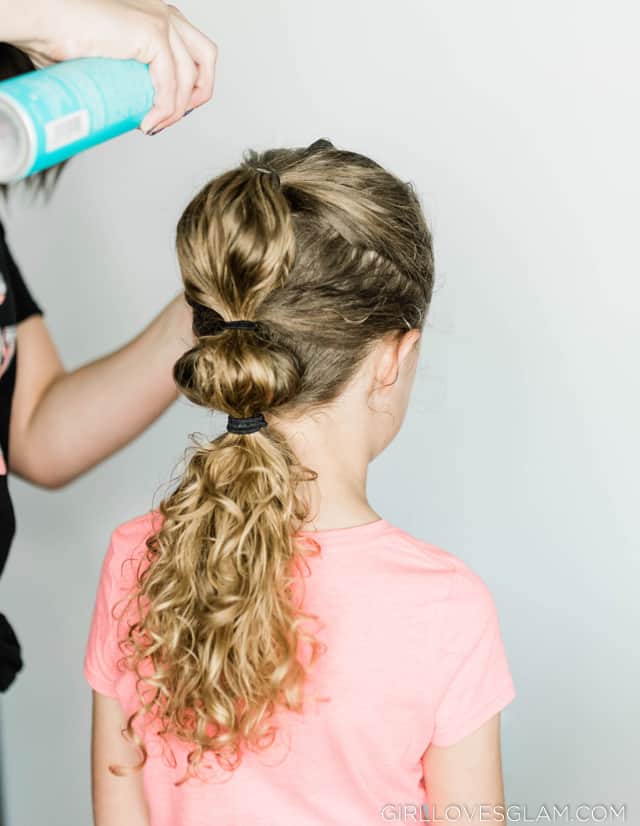 Finish off with aerosol hairspray. This keeps everything in place, without making the curls crunchy.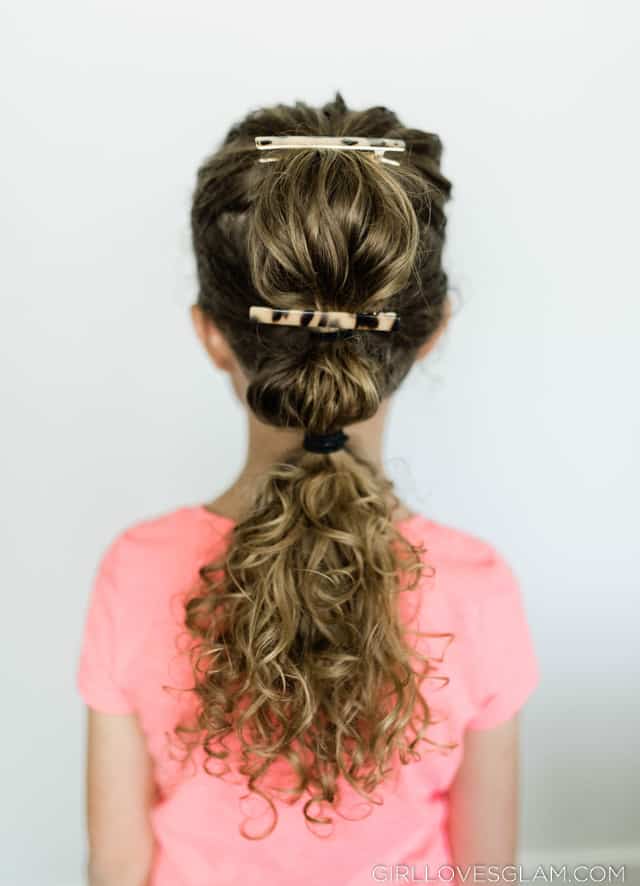 Add long clips to the sections with ponytail holders. This really polishes off the whole look. It can be dressed up or down based on the type of clips you use here. The clips are totally optional, but are a really fun way to add something extra to the hairstyle.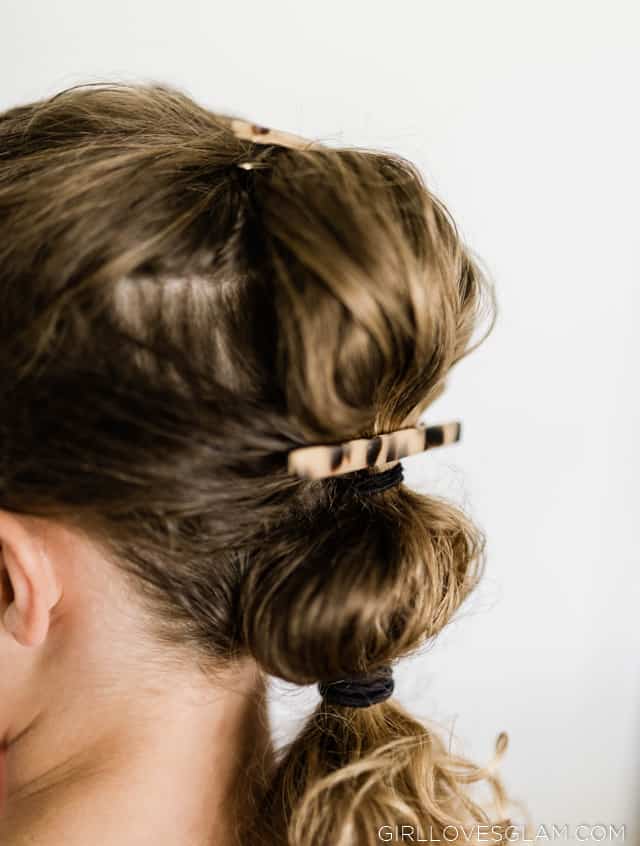 I hope you will give this bubble ponytail hairstyle a try! It is one of our favorite looks to use on mornings when we are rushing to get to school on time!
Little Girl Curly Hair Tips
Don't forget to check out these other great looks and tips for your curly haired little girls!