This hairstyle I am sharing is actually a really fun one because it is mature enough looking that girls (or women) of any age could really wear this hairstyle as well! The hairstyle is a gorgeous braided flower hairstyle! It works beautifully in curly hair and can even translate to straight hair as well.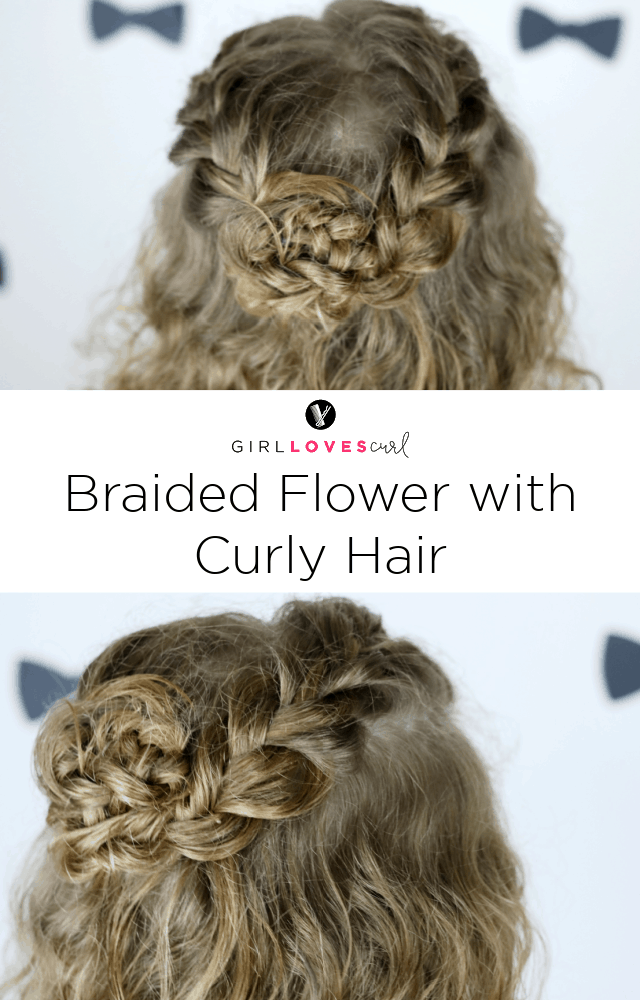 This hairstyle is a favorite at our house because it makes my daughter feel fancy, but it is easy enough to do on a wiggly child. It is also one that makes an adult feel a little extra put together!
Braided Flower Hairstyle Supplies
To create this look, you need: (these contain affiliate links)
-Bobby Pins
-Elastics
Curly Hairstyle Video
To create this gorgeous hairstyle, watch the video below.
I really hope you enjoy it! This is a hairstyle that may need a little practice to perfect but I also feel like it is one that looks beautiful when it has flaws.
Braiding on Curly Hair
If you are creating this look on curly hair, don't forget to wet the hair down before styling it. If the hair is too dry, you will only create additional frizz that you don't want! This is a basic principle that I go over a lot when speaking about styling curly hair but it is only because it is so important! Use water and spray conditioner and your curls will thank you for it!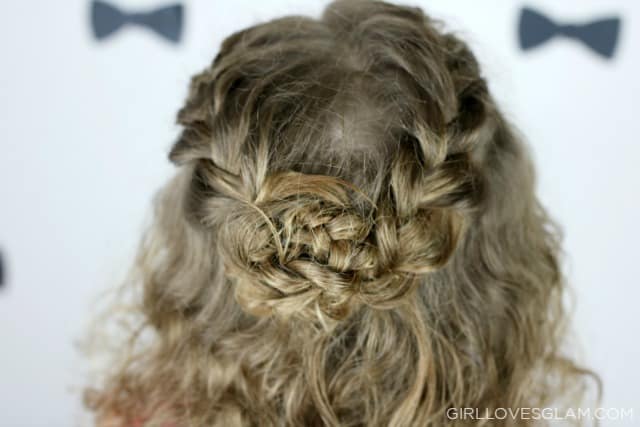 Girl Loves Curl Hair Course
If you haven't subscribed to the free Girl Loves Curl course, sign up to get the lessons sent straight to your inbox!