I take any chance I get to do crazy things to my kids' hair. I think it is so fun! That is why we are huge fans of crazy hair day at our house! Last year, we shared our Poop Emoji Crazy Hair Day Hairstyle and you all seemed to LOVE it. It is still one of my favorites! This year, we wanted to try creating one of my daughter's favorite things… a cactus! This cactus crazy hair day hairstyle turned out so cute! It really isn't hard to recreate either.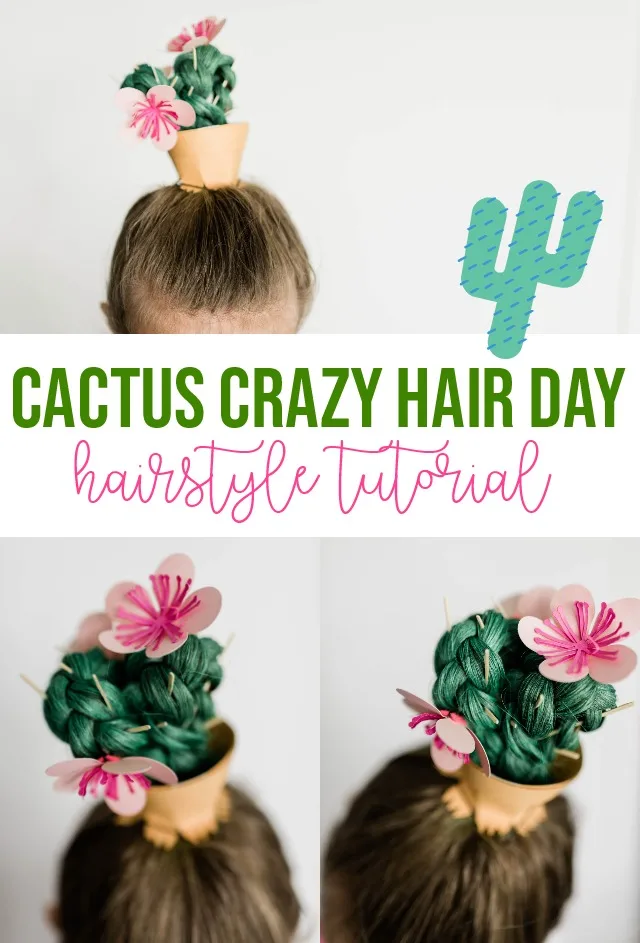 To create this crazy hair day hairstyle, you need…
Crazy Hair Day Supplies
rounded toothpicks
tan paper
pink paper or pink paper flowers for scrapbooking
hot glue
Silhouette Cameo Use code GLAM for discount!
If you have no Silhouette Cameo, you can cut things out with scissors
Crazy Hair Day Video
Follow this video to see exactly how to create this look. After you watch, scroll down for step by step instructions you can use to follow along.
Crazy Hair Day Idea
To create this cactus crazy hair day style, you start by putting the hair into a really smooth ponytail. You want the ponytail to be right on top of the head. Put some sort of a cream through the ponytail to keep it really smooth.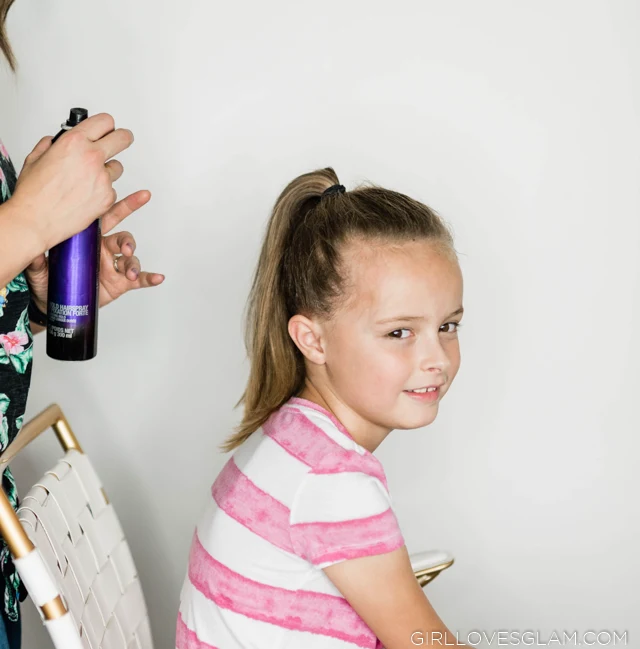 Next, split the ponytail in half and braid each half. Put a clear elastic around the ends.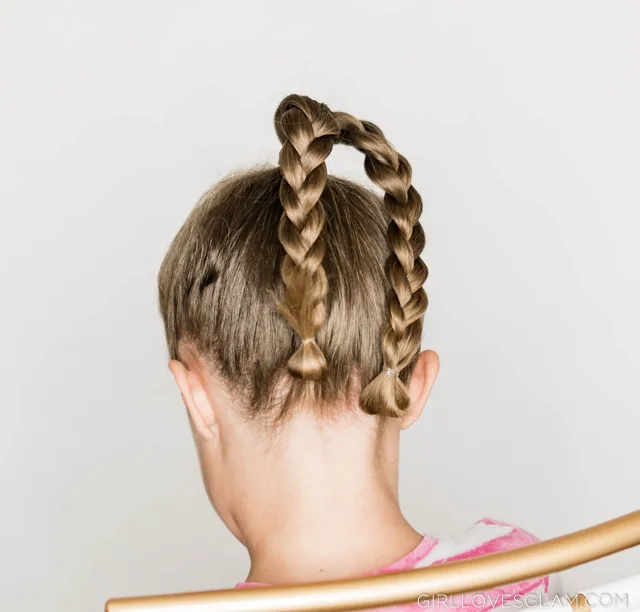 Cover everything with a towel, except for the two braids. Spray the braids with green hairspray. Make sure to spray both the top and the bottom of the braids. Get them really saturated in the green hairspray. Let the hairspray dry a little before removing the towel.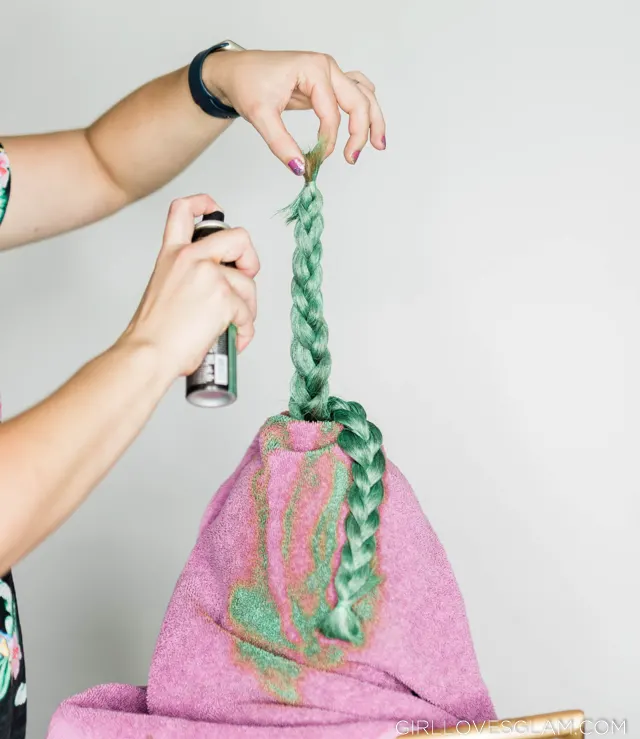 Hold the braid ends together and fold the braid in half. Put an elastic around the ends of the braids and the base of the braids, to create the basic structure of your cactus.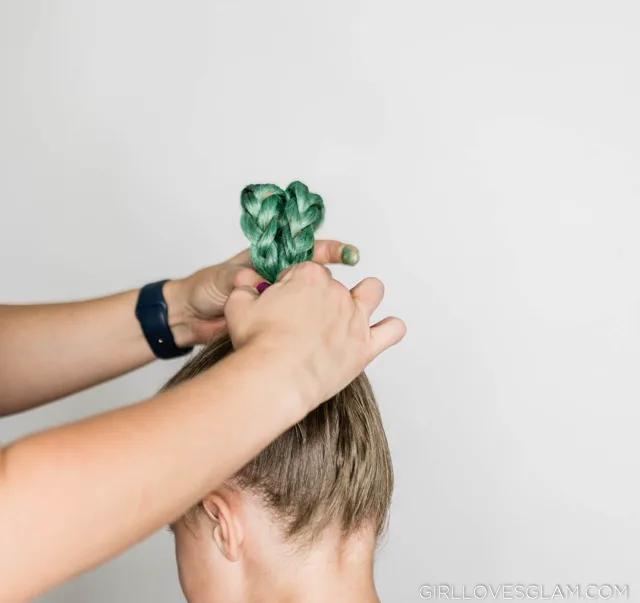 Silhouette Cameo Hair Clips
This cactus won't look much like a cactus without a succulent pot and flowers! Thankfully that is easy to do with my Silhouette Cameo.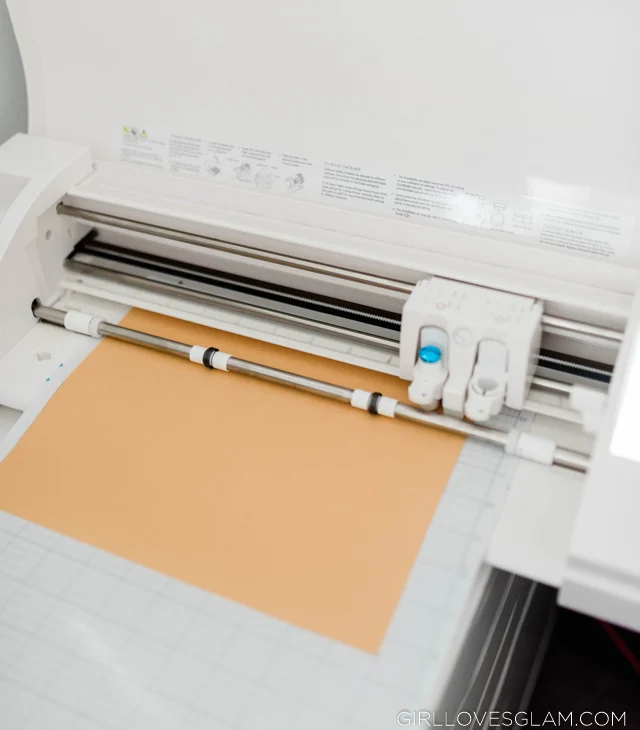 If you don't have a Silhouette Cameo, you can cut these items out with scissors. You can also find a large selection of paper flowers, or even silk flowers that you can use. Cut out a flower pot out of the tan paper.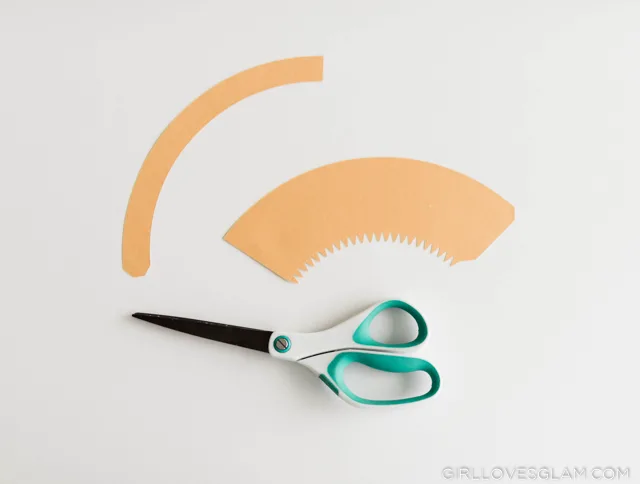 Cut the flowers out and hot glue them to bobby pins. I backed mine with a little felt to hold them in place really well.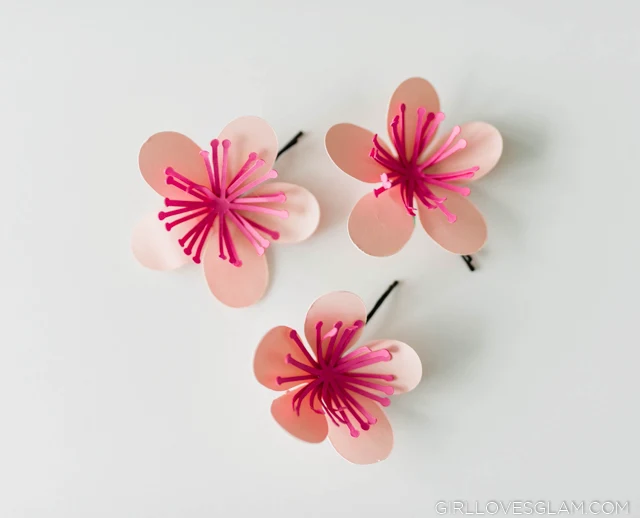 Cactus Hairstyle
Wrap the flower pot around the bottom, tape the ends together and bobby pin it to the base of the ponytail.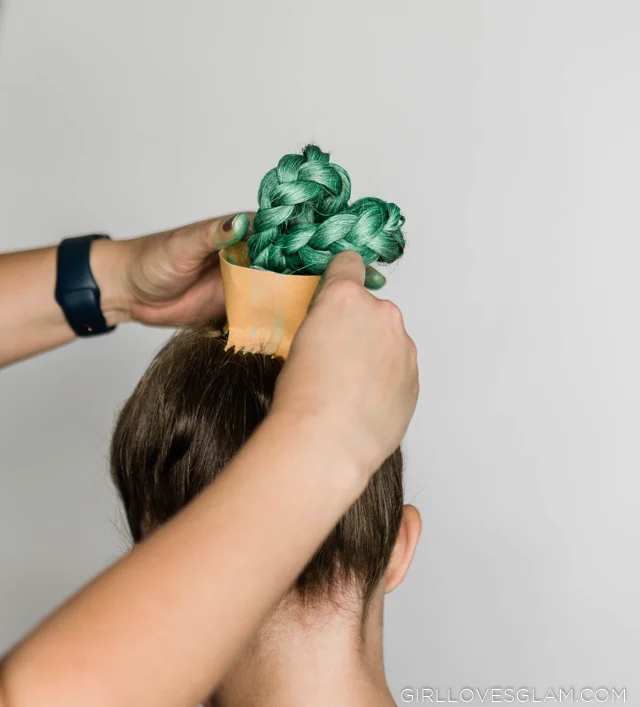 Pin the cactus flower bobby pins in. Take the rounded toothpicks and poke them into the braids, throughout the whole cactus.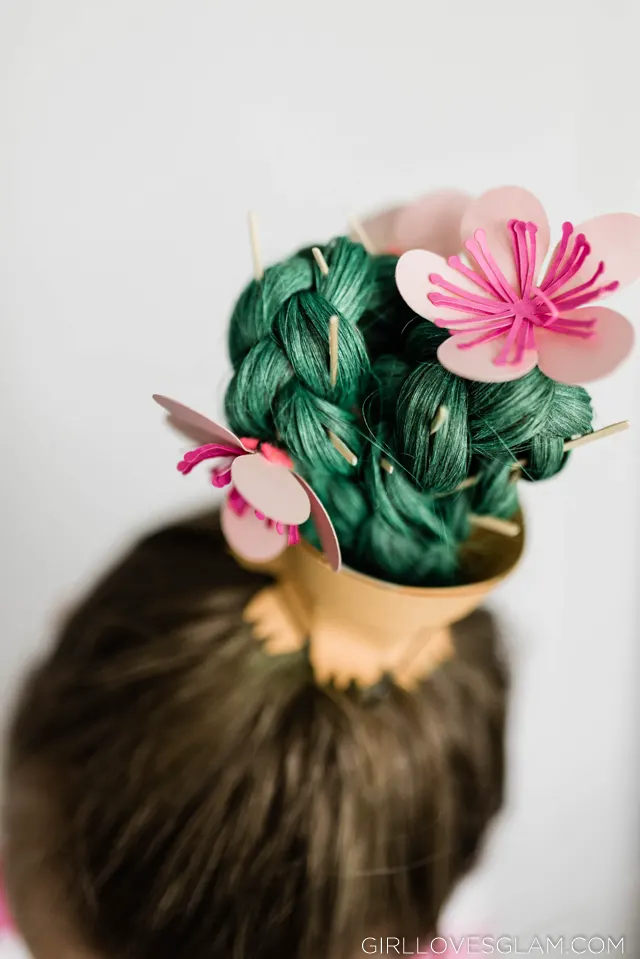 Crazy Hair Day Style
This cute cactus hairstyle is an instant favorite! She got so many compliments on it during her crazy hair day. It is sure to be a hit at your house!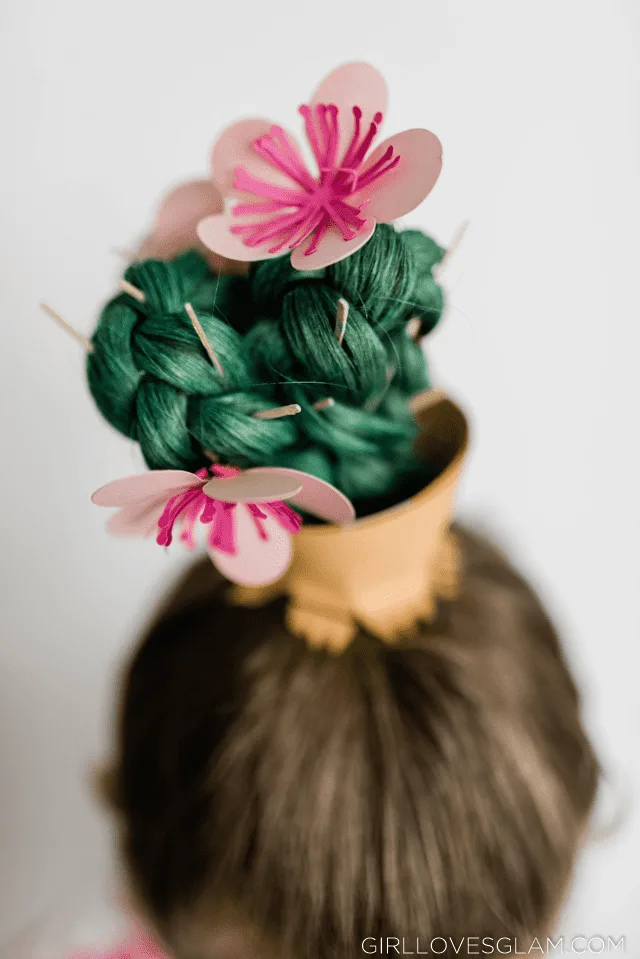 Don't forget to check out our Poop Emoji crazy hairstyle too!