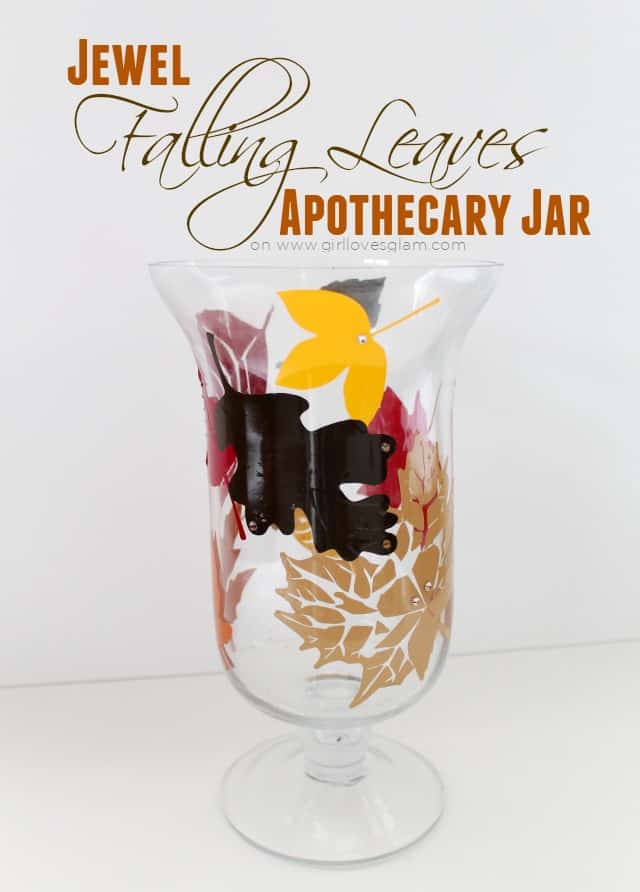 I love the colors of Fall. Now that I have accepted the fact that Fall is officially here and that the temperatures are only going to drop more, I have decided to embrace everything that comes with the season. I absolutely adore the rich Autumn colors and love to decorate my house in them. This falling leaves apothecary jar is the perfect addition to my Autumn decor.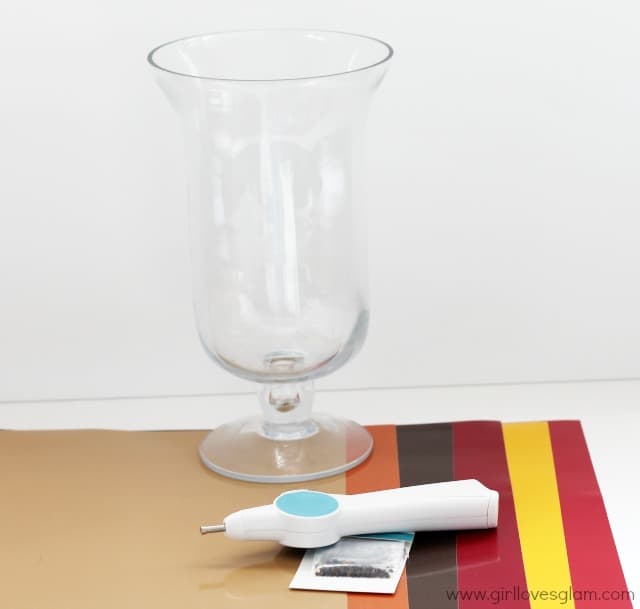 To make your own, you will need…
-Apothecary jar (I purchased mine at TJ Maxx)
–Thanksgiving Pack outdoor vinyl from Expressions Vinyl
-Silhouette electronic cutter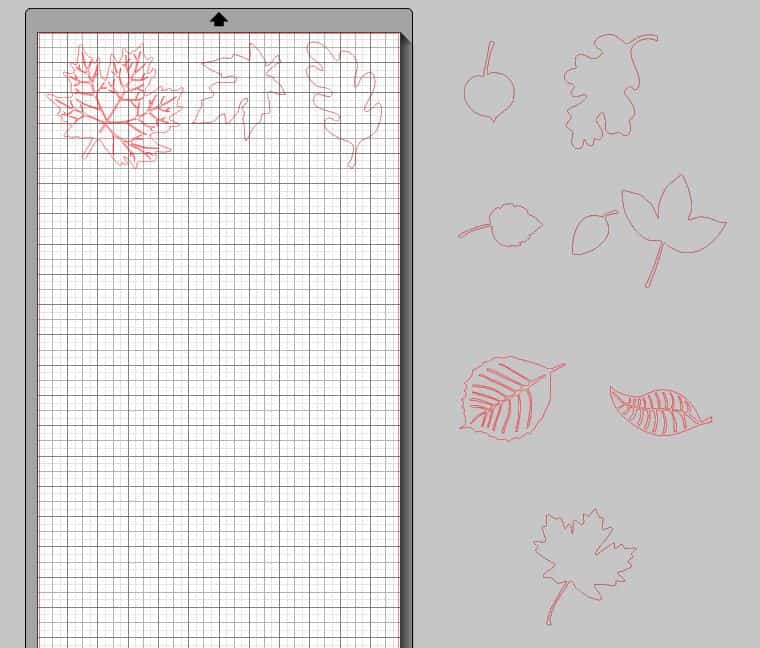 First, buy some leaf shapes from the Silhouette studio. There are tons to choose from! I got two different packs with several leaf shapes in them. The leaves without cut out sections in the middle are much easier to work with than the ones with cut out sections. Choose one or two leaves to put on the cutting mat and cut out different leaves for the different colored vinyl that you have. Cut out 1-3 leaves per color.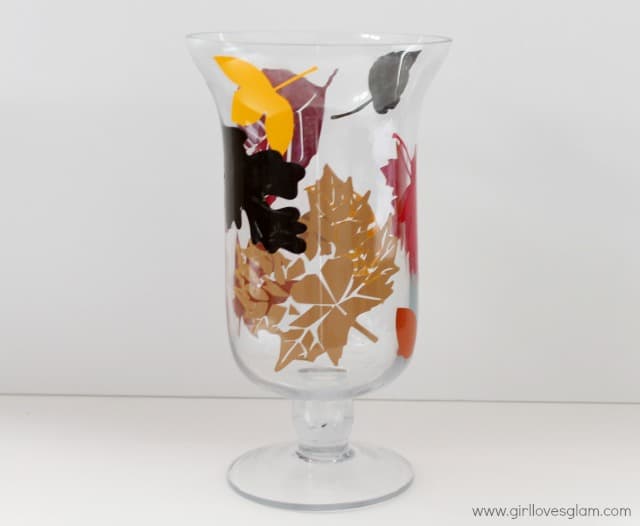 Stick the leaves onto the jar. If you are working with leaves that have cut out sections, I recommend using transfer tape to put them on. I learned that the hard way! Some of the leaves don't look exactly the way they did when I cut them out on the vinyl, but I still like how they turned out.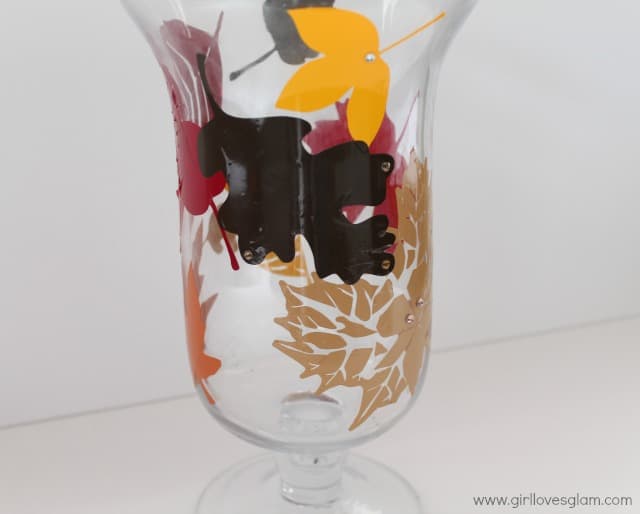 Lay a rhinestone where you want it to be on the leaf and using the rhinestone setter, heat up the jewel so the glue melts on the back of it, keeping it into place. I didn't put rhinestones in any particular place on the leaves or even on all of the leaves. I just chose where I felt like the rhinestones would look best and went from there!
Now you have a gorgeous new decoration for Fall! This would make for a gorgeous addition to your Thanksgiving table. The other great part is that the vinyl and rhinestones are pretty easy to remove so if you needed to use your apothecary jar year round, you could just remove it later.
Expressions Vinyl is giving away one lucky reader a $100 credit to their shop! Use the Rafflecopter widget below to enter! Good luck!
Check out these other amazing Fall projects using the Thanksgiving vinyl pack too!