One of the best parts about the weather turning chilly is the beautiful outerwear that is available! I am a total sucker for coats, jackets, vests, you name it! If it is outerwear, I love it! That's why when I checked out the Andrew Marc website, I couldn't help but be completely inspired by all of the gorgeous pieces they have.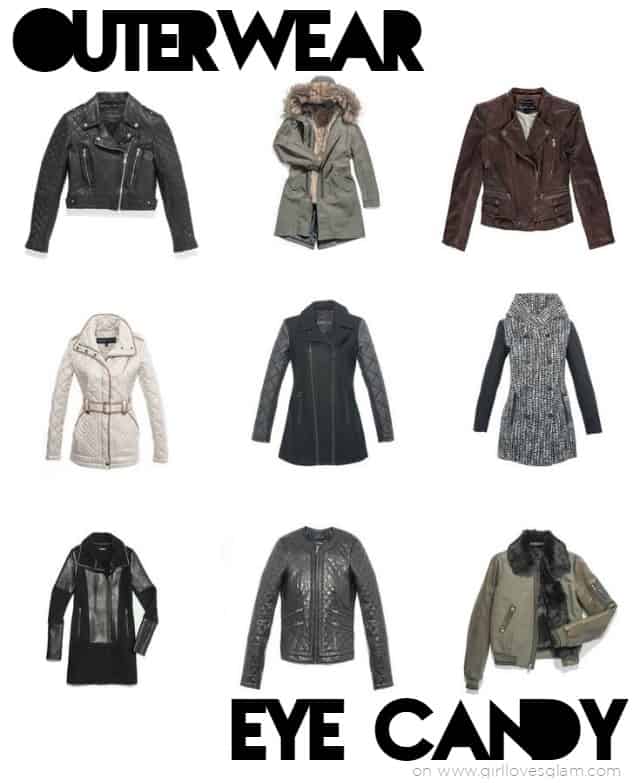 I mean, seriously?! Aren't they gorgeous?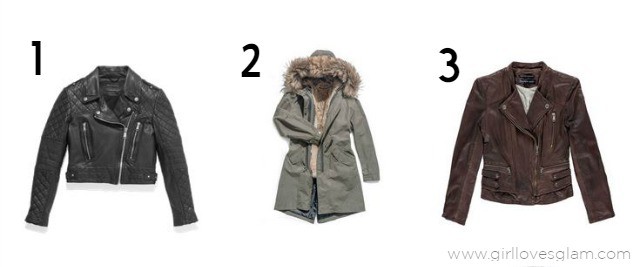 I can't get over this leather motorcycle jacket with quilted arms and all of the fabulous zippers. I could wear this daily. The olive green goodness next to it is just about the greatest casual coat I have ever seen in my entire life. I can't get over that fur hood! Then, there is the chocolate brown jacket. I could die happy if I owned that jacket. I mean, does it get any better than a chocolate brown leather jacket with zippers and snap details?!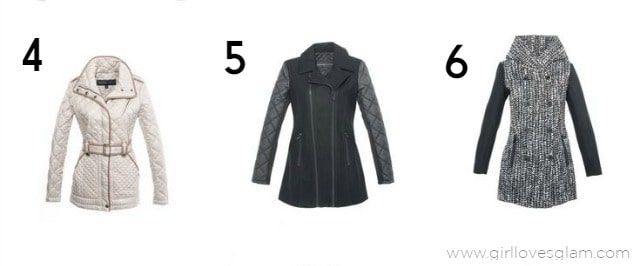 I feel like I could wear this quilted winter white coat on any weekend getaway. Especially the ones spent on the ski hill. I love it! I love this black coat with the quilted arms. It couldn't be any better. I can totally tell that it would be ultra slimming! Let's not forget the pea coat that could literally be the greatest coat of all time. Just look at the texture on it and the collar! Perfection!
The leather paneled beauty on number 7 couldn't get any more gorgeous. I love that it is all black, but has different textures to really add design. It is absolutely breathtaking! Quilted leather moto jacket? Yes please! In Idaho, I could get away with wearing this gorgeous jacket Spring, Fall, and Winter! Last but not least is the most beautiful jacket that I have ever seen. Olive green jacket with black collar! I don't feel like I need to say anything more, but I do need to point out the gorgeous pocket details. They make this jacket everything!
Do you have any favorite jackets or coats from Andrew Marc?