I am so excited to show you what has turned into my annual tradition… a DIY no sew Halloween costume! I didn't intend for it to turn into a tradition necessarily but I love that it did! This year… The DIY No Sew Minnie Mouse Costume!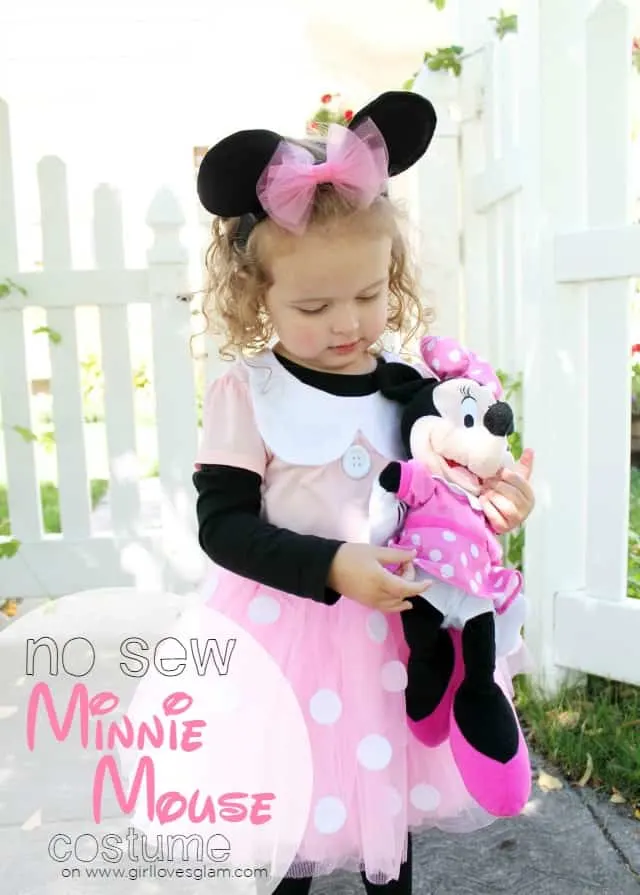 I love seeing her grow up year after year in these costumes!
This Minnie Mouse costume was crazy easy to make and much less time consuming than the costumes from the costumes of years past.
Here is what you will need to make this costume…
Minnie Mouse Costume Supplies
–Light pink short sleeved shirt
-Extra styling items… Black long sleeved shirt, black tights, pink shoes, and white gloves… I bought these but of course my toddler wouldn't wear them!
How to Make a Minnie Mouse Costume
First, cut a piece of felt that is big enough to fit your collar on and trace a circle in the center of it that it is the same size as the collar of the shirt. I just laid the shirt out and then traced from the inside of the shirt around the collar.
Next, lay the collar out on the shirt with the hole going right over the collar and trim up any places that need to be trimmed.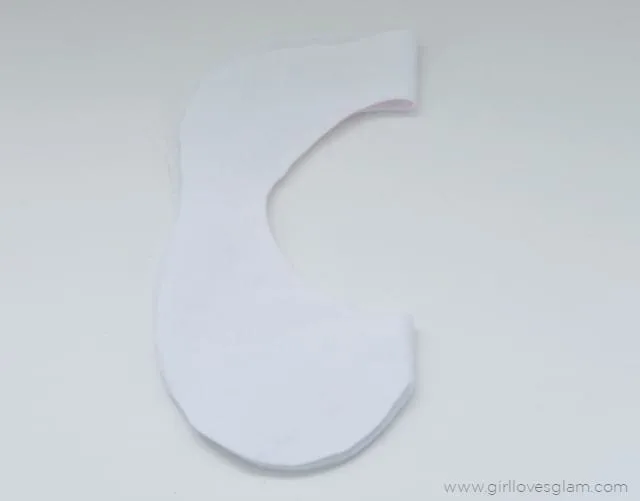 Fold the collar in half and sketch out where you want the collar to be. I just kind of eyeballed it. I am not too big of a perfectionist. You could use lids to trace or something if you are wanting things to be more exact. After tracing it out, cut out where you traced.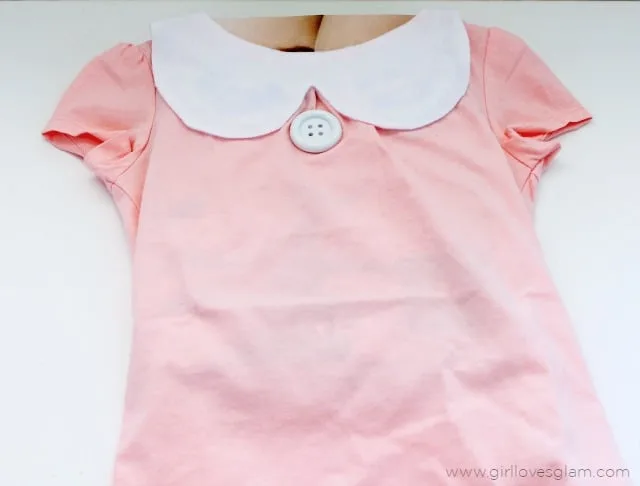 Then lay out the collar on the shirt and glue it into place using the flexible fabric glue. Glue your giant, white button into place too.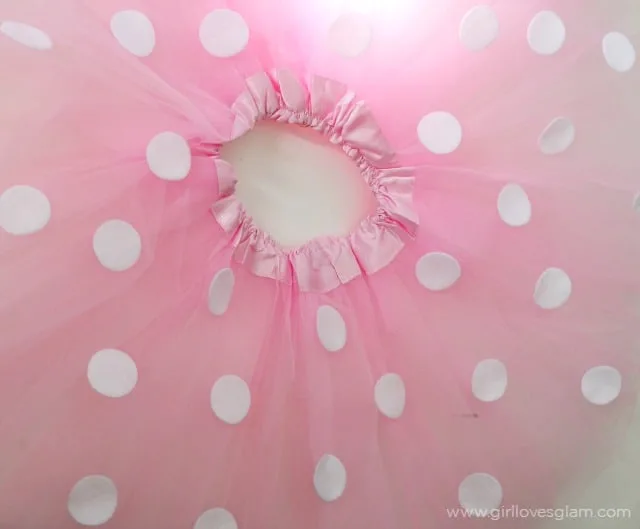 The tutu is super easy because of those awesome precut felt circles! All you have to do is lay out your tutu and place the felt circles where you want them to be and go back and glue them on with the flexible fabric glue.
The clothing part of the costume is complete! Now onto the headband!
How To Make a Minnie Mouse Headband
I used the ear template from The Suburban Mom. You can find it HERE.
1. Cut out two of the ear shapes out of the black felt.
2. Cut circles that are just smaller than the ear circles out of the t3. Fold the ears in half and 4. Slide the ears onto the Aleene's%20Flexible Stretchable 4oz
">glue into place. Put a lot of glue in there to make sure it is secure.
5. Make a tulle bow using this video tutorial from The Ribbon Retreat. I just Trimweaver%2012-Piece Satin Covered Plastic Headband for Jewelry Making, 10mm, Black
">headband.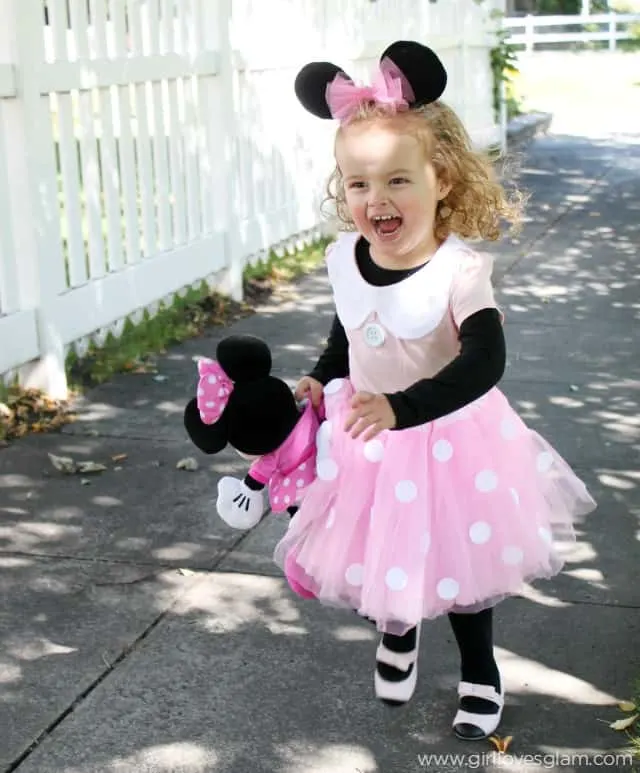 Now dress up your little Minnie Mouse with the black undershirt, Nina Peggy-T Ballet Flat (Infant/Toddler/Little Kid/Big Kid)
">pink shoes, and white gloves (if she will let you) and be prepared for a lot of squeals and excitement!
Mickey Mouse Clubhouse Family Costume
Our family dressed up as Mickey Mouse Clubhouse characters to go along with our little Minnie Mouse as well!
Creating our costumes was insanely easy. The Mickey Mouse ears the same way as the Minnie Mouse ears, without the bow. I wore a black, long sleeved shirt and black leggings and then borrowed red basketball shorts (from my dad!). I cut circles out of felt with the sticky back on it and stuck it to the shorts.
The goofy hat and ears was a free print that I found on the Disney Junior website. I cut it out and glued it to a sweatband for my husband to wear. He wore an orange shirt and vest over it to finish the look. We didn't go too overboard because, lets face it, it is all about that little Minnie Mouse!
Homemade Little Girl Halloween Costumes
Don't forget to check out these AWESOME homemade girl Halloween costumes, too!