Choosing our family Halloween costume each year is quite the debate. The last two years haven't been too bad, but this year it was much more difficult because 3 1/2 year olds seem to change their minds every 5 minutes! Eventually, we narrowed it down to being Minions, Wreck it Ralph characters, or Powerpuff Girls characters. It took a long time to decide, but we finally decided on Wreck it Ralph characters! I kind of love that we are going with this theme for a few reasons… 1. I love this movie and I don't think it got the love that it deserves. 2. This movie is a few years old and there aren't going to be a million other people dressed like us. 3. This Vanellope Von Schweetz costume is out. of. CONTROL! After we decided what we were going to be, I asked my daughter about the Vanellope Von Schweetz costume and that is when I realized that she wasn't thinking about the hoodie that Vanellope wears 99% of the time in the movie, she was thinking of the Vanellope Von Schweetz princess dress that she wears for about 30 seconds in the entire movie! So, I mapped it all out and made it happen. Introducing the Vanellope Von Schweetz Princess Costume!
Isn't this thing out of control? Here is a look at what the actual dress looks like in the movie, just for reference…
I think one of my biggest challenges was to try to think up a way to make this a no sew costume. Apparently that is my "thing" now that I have made my daughter 3 other no sew costumes over the years. To make your own, you need…
This contains affiliate links.
–Long, pink tulle skirt– I found this at JoAnn's by some miracle. I was going to buy a foam fabric and glue tulle ruffles onto it to make the skirt. I was looking around at JoAnn Crafts and came across this gem. It is regularly $49.99, but it is on sale until Halloween and if it does go off of the sale, you can use a coupon!
You can also make your own. I took a picture of how this one was made and you could easily recreate it! It is a basic skirt with ruffles sewn onto it. You could glue the whole thing too if you want to keep it entirely no sew!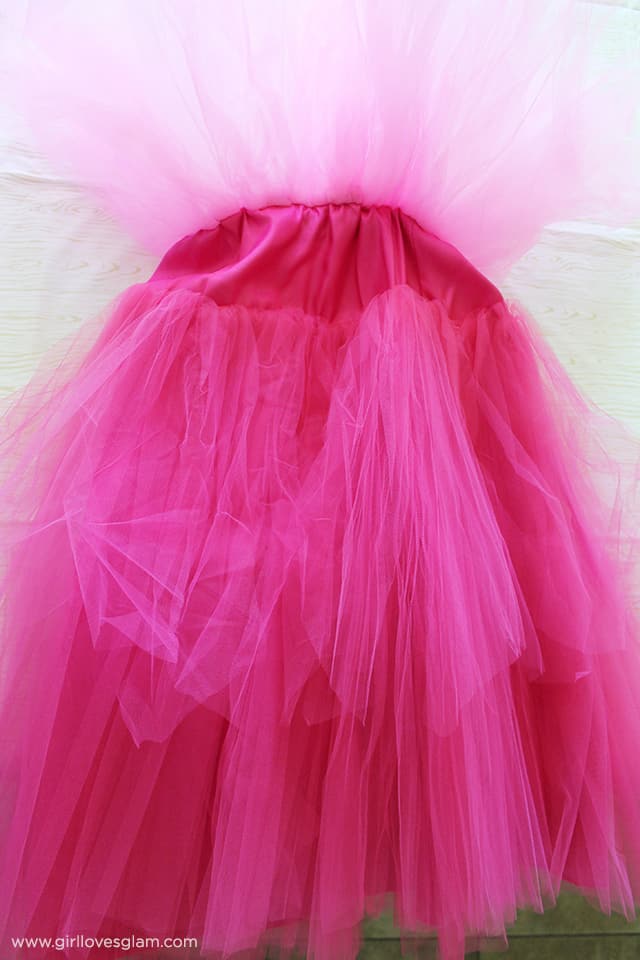 -Large lollipop- This was at Hobby Lobby.
-Small candy ornaments- Found at Hobby Lobby.
–White and Pink mid sized pom poms
–Red tiara– Found at JoAnn's
–Pink flower trim– Found at Hobby Lobby
–White ruffle trim– Found at Hobby Lobby
-Elastic- I used a little pink and white elastic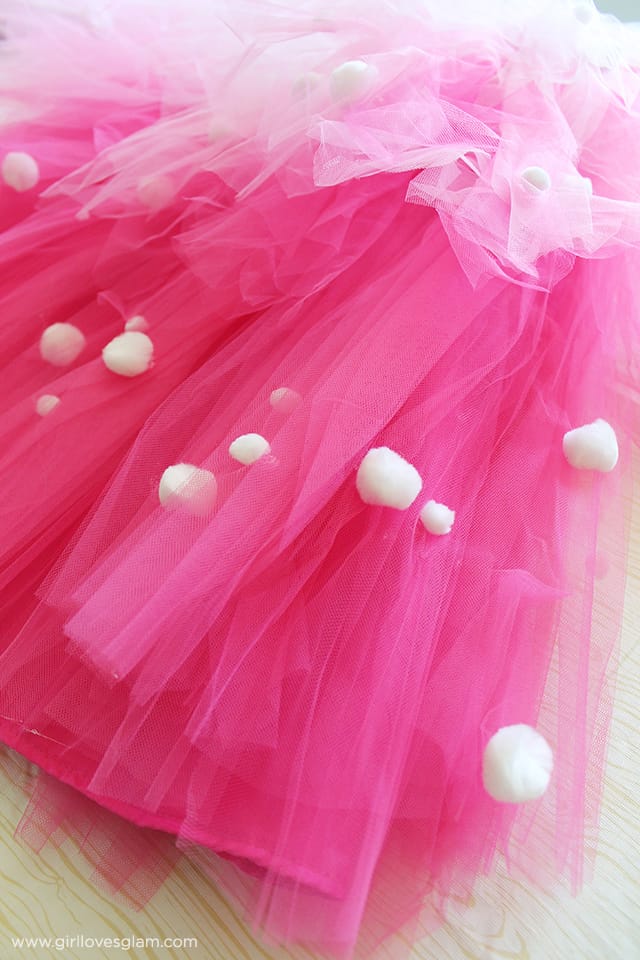 To begin, glue white pom poms of both sizes onto the skirt. I just looked at the picture of Vanellope Von Schweetz and just kind of looked to see where the white pom poms should go.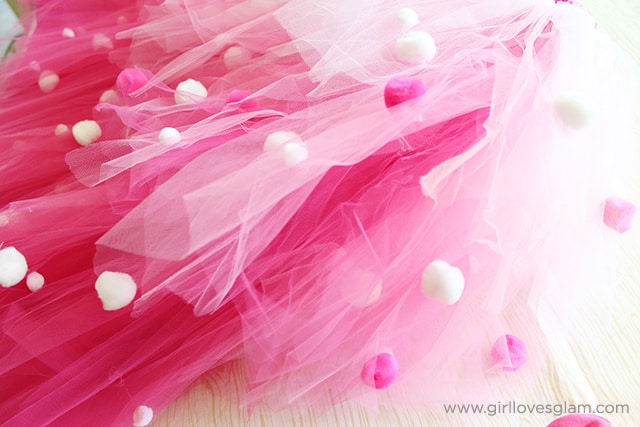 Glue the pink pom poms where they belong.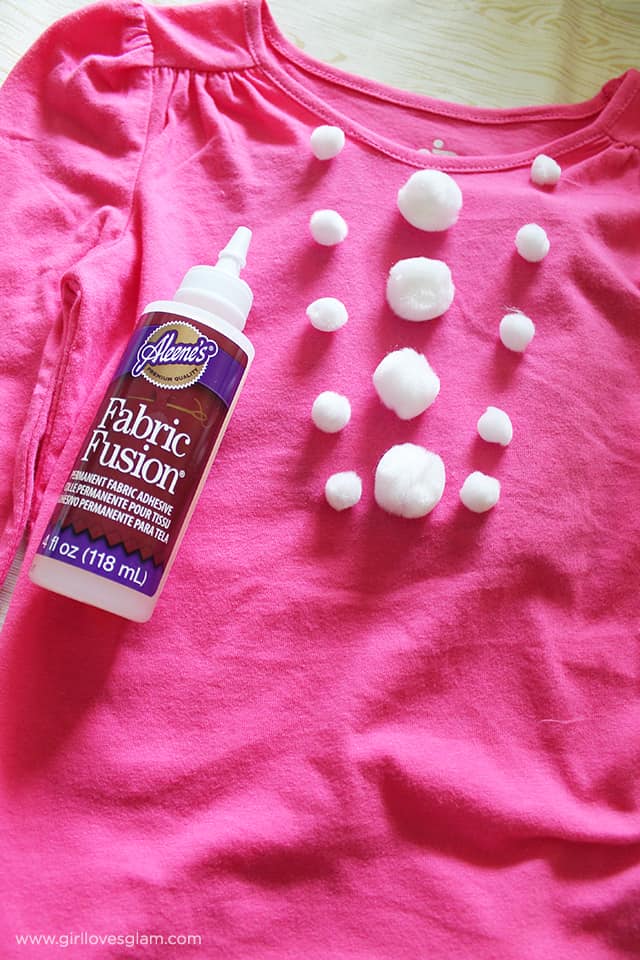 Lay out the pom poms on the shirt in the same way that they are on Vanellope's shirt. Glue them on with fabric glue.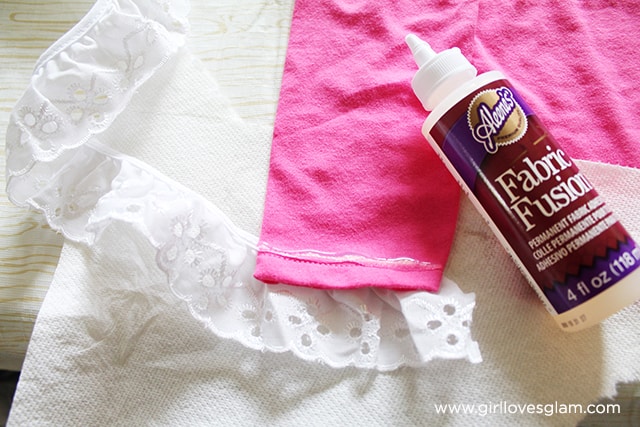 Glue ruffle trim around the sleeves with the fabric glue.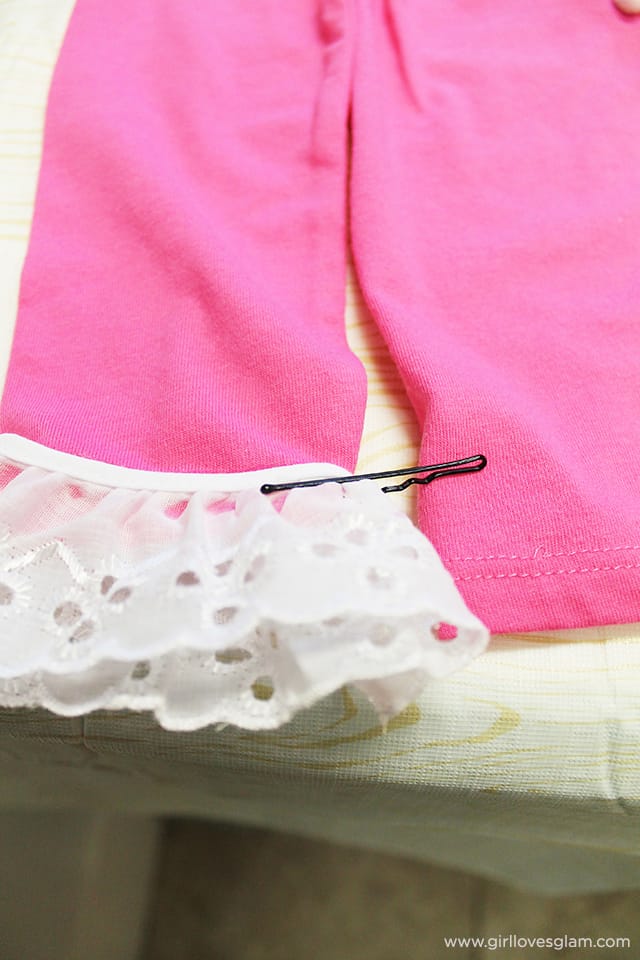 Hold the trim into place with a bobby pin until it dries.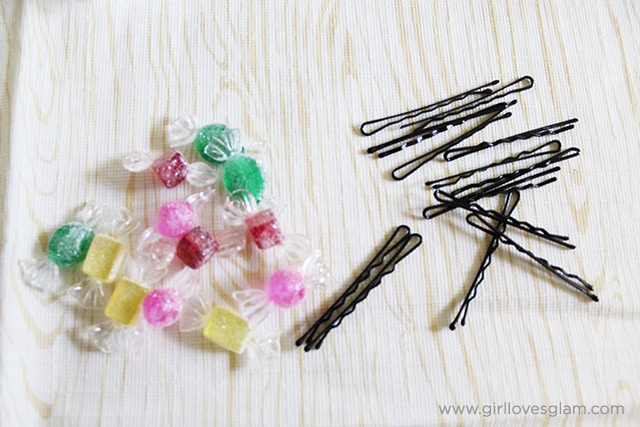 For the candy hair clips, glue the candy ornaments on the bobby pins.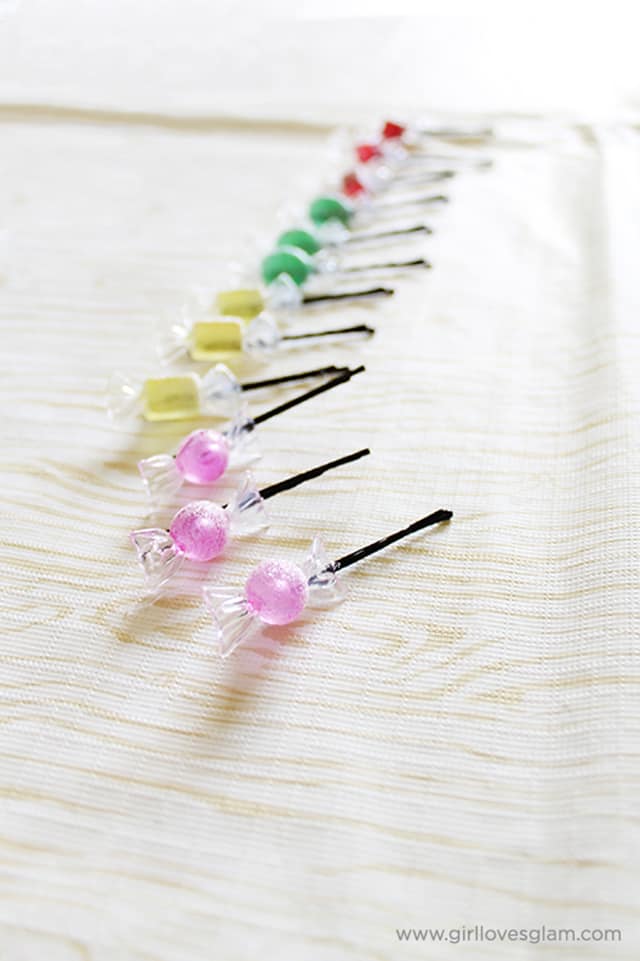 The candy hair clips turned out so cute! She thinks she needs to wear them everyday.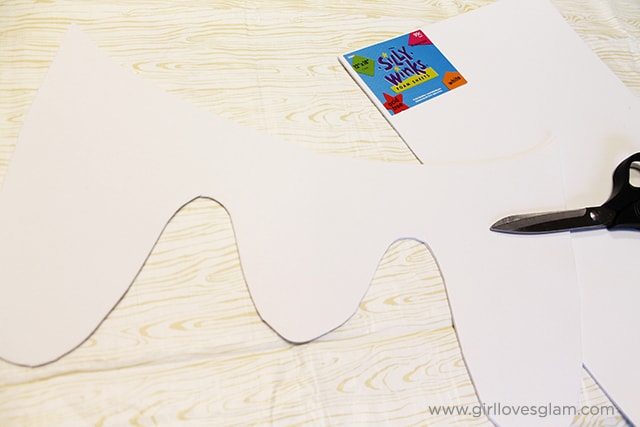 For the frosting on the skirt, cut a wavy shape out of the white craft foam.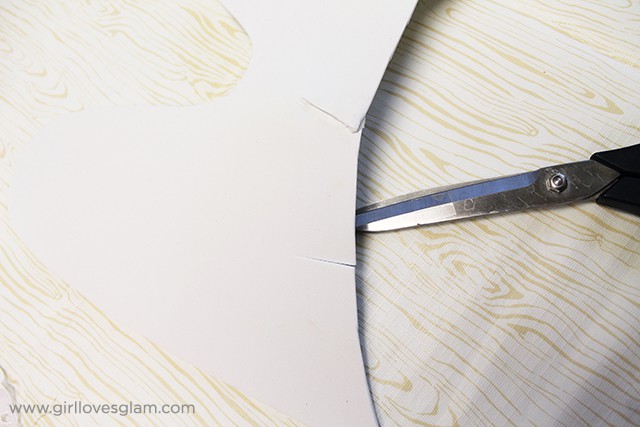 Cut slits on the flat part of the foam. Fold over the slits and glue into place.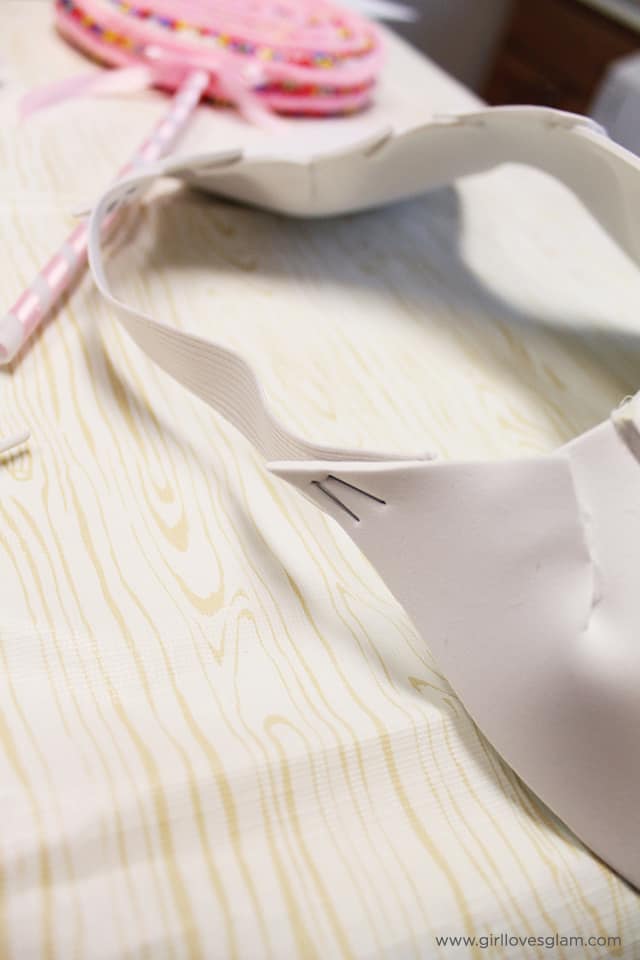 Staple the elastic onto the edges of the craft foam.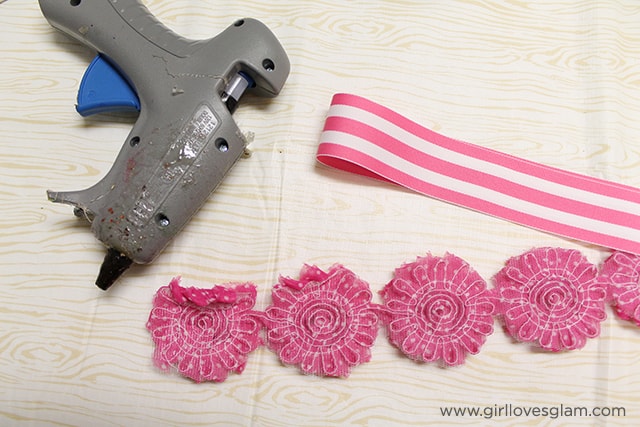 Measure out enough ribbon to go around your child's waist. Hot glue the flower trim onto the ribbon.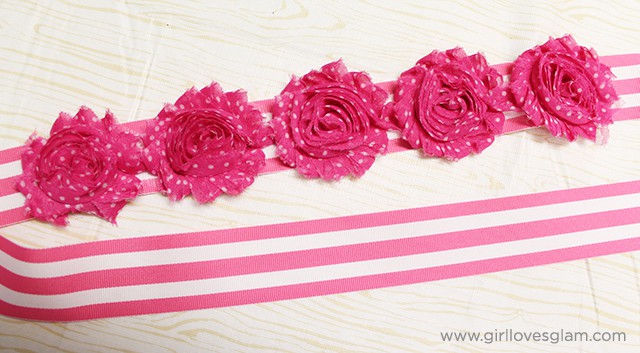 This will be the belt that goes above the frosting belt.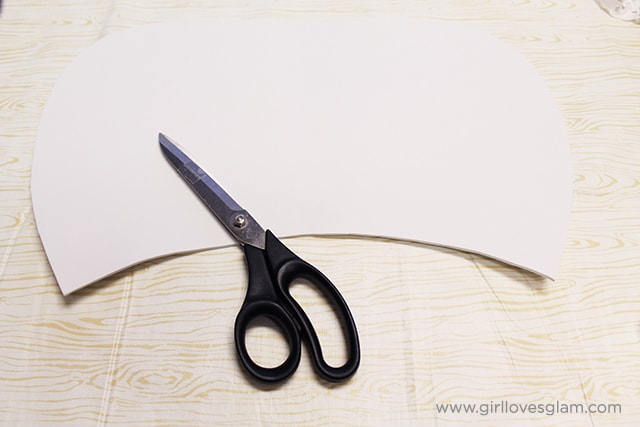 Cut a piece of craft foam into a half circle shape and cut an arch along the bottom of the circle.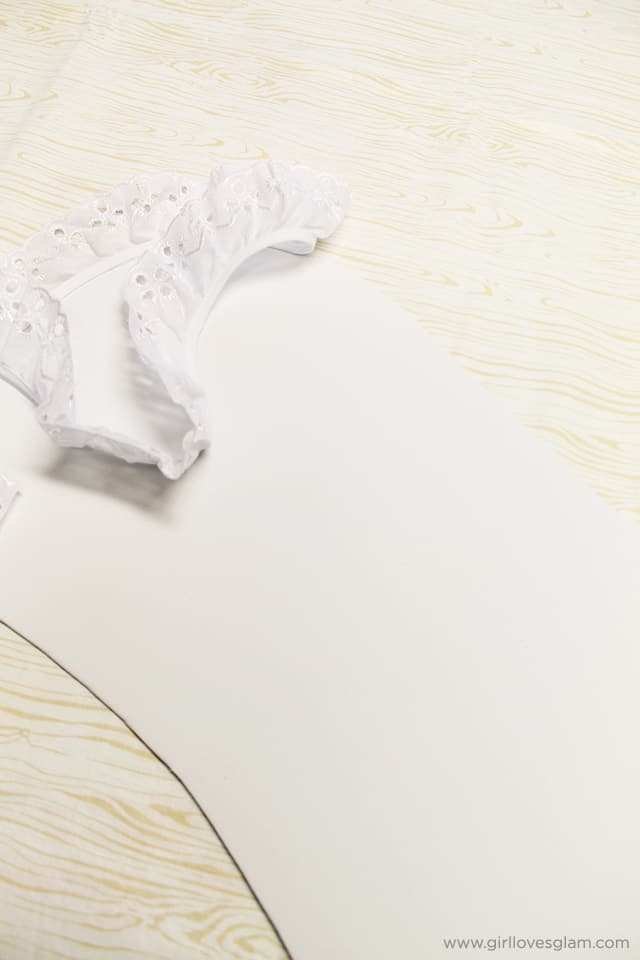 Glue the white ruffle trim onto the back side of the craft foam.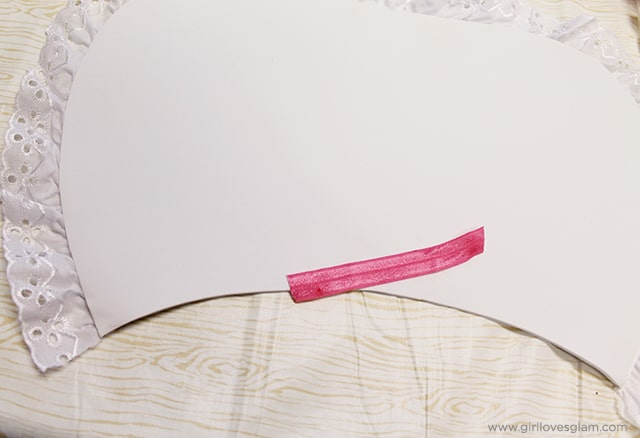 Put the craft foam around your child's neck and measure to see how much elastic you will need.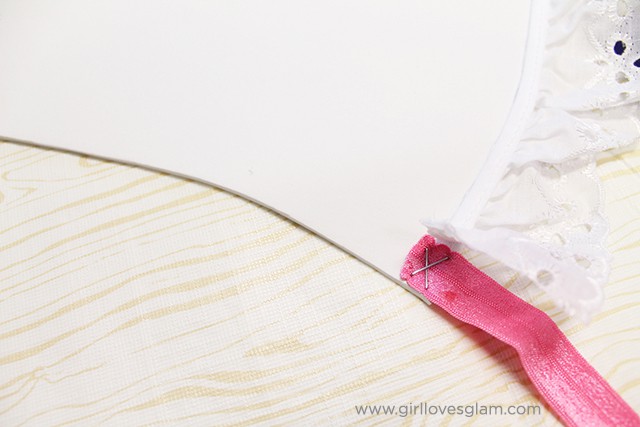 Staple the elastic band onto the bottom edges of the craft foam.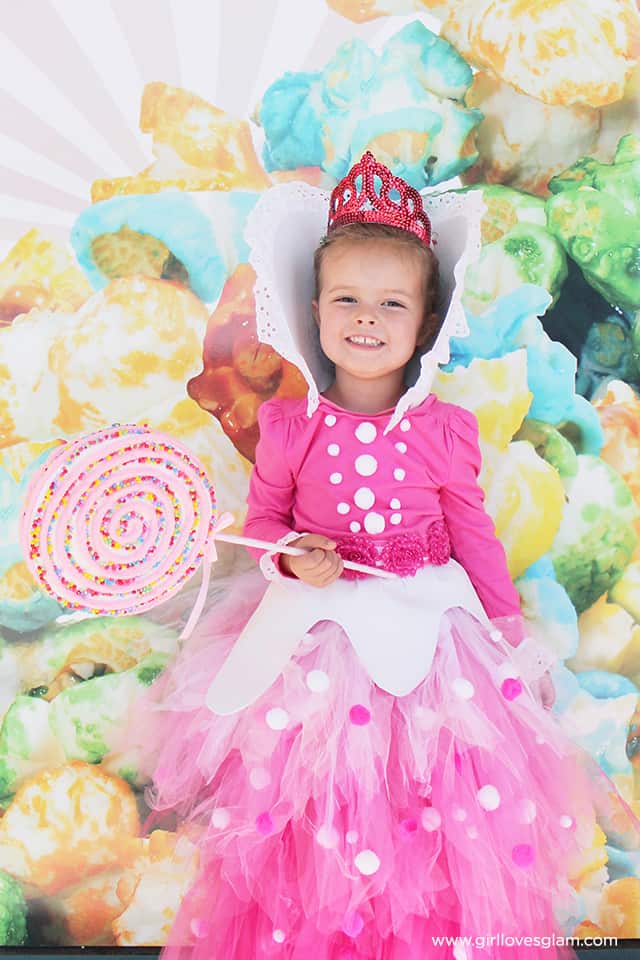 This costume is easiest to put on if you put the shirt on first, the frosting belt on second, and the skirt on third. Put the collar on and safety pin it onto the shirt. Tie the belt around the waist and put your child's hair into a bun. Put the candy clips into the hair and top it off with the tiara!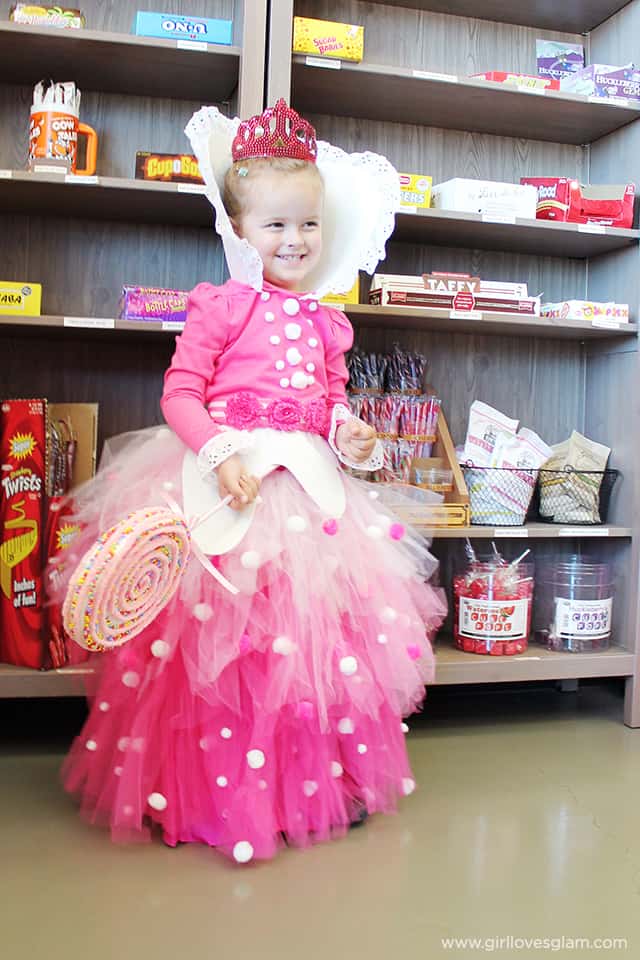 Now you have an adorable Vanellope Von Schweetz! I promise that this costume will bring a lot of attention and your subject will feel adorably sweet!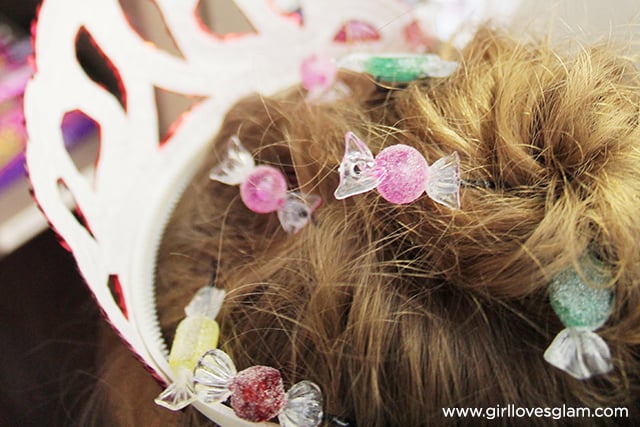 Every detail comes together to make this costume spot on!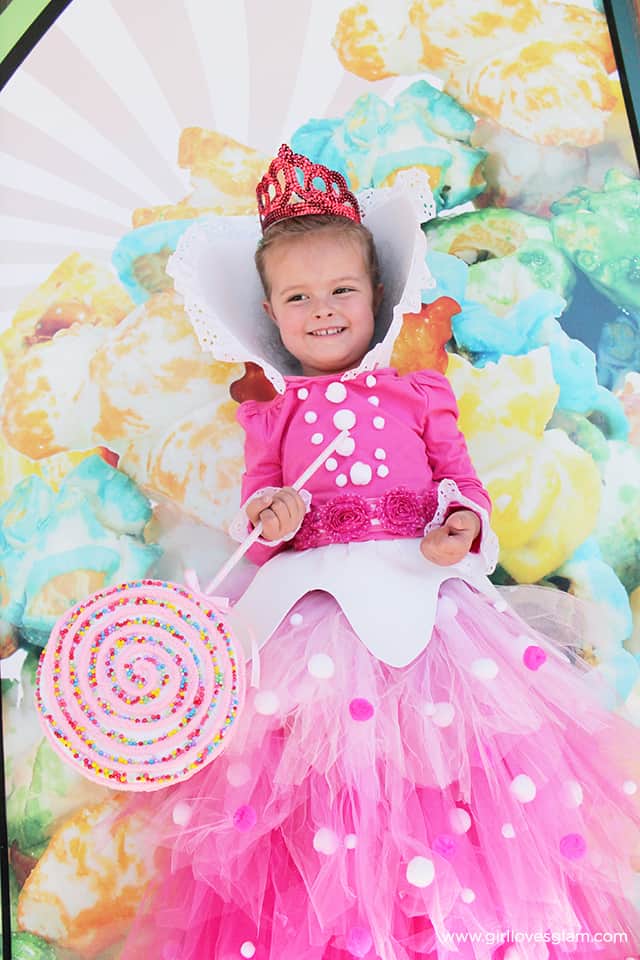 If you can't guess who Dave and I will be for Halloween, you will have to wait and see in a few weeks! Just you wait for another crazy, themed family costume!
UPDATE:
Here is our Wreck-it Ralph Family Halloween Costume!
Our costumes were really easy to make! For Ralph, we just got a long sleeved shirt that was orange and cut the sleeves into jagged short sleeves. I also couldn't find a shirt with buttons, so I just glued buttons onto the front to make it look like Ralph's button shirt. I got fabric that matched a pair of pants that he already owned and made makeshift overalls with it. I cut a rectangle and pinned it to his shirt and then took strips and pinned them to the rectangle and onto the back of his pants. The most fun part was creating the cookie "medal". It was made by cutting out a tan and light blue felt hearts. I also cut small pieces of felt out in different colors for the sprinkles. I cut the words "You're My Hero" out of heat transfer vinyl and ironed it onto the blue heart. I glued the blue heart onto the tan heart, glued the "sprinkles" on, and glued a ribbon onto it.
For Fix-it Felix, I found a blue button up work shirt from the men's section of Walmart. I cut out the Fix-it Felix logo from his hat out of felt and glued it onto a plain blue hat that I also found at Walmart. I already owned a tool belt (for makeup brushes!) and I just wore that with it. I found a small hammer and spray painted it gold to finish my look!
Don't forget to check out the past no sew costumes I have shared over the years!