When my five year old saw the Pottery Barn Halloween catalog, she instantly fell in love with a deer costume. She mistakenly thought it was a wolf at first and that instantly inspired this year's family Halloween costume theme of Red Riding Hood characters. But instead of being the Big Bad Wolf, we like to think of our wolf as the Pretty Nice Wolf.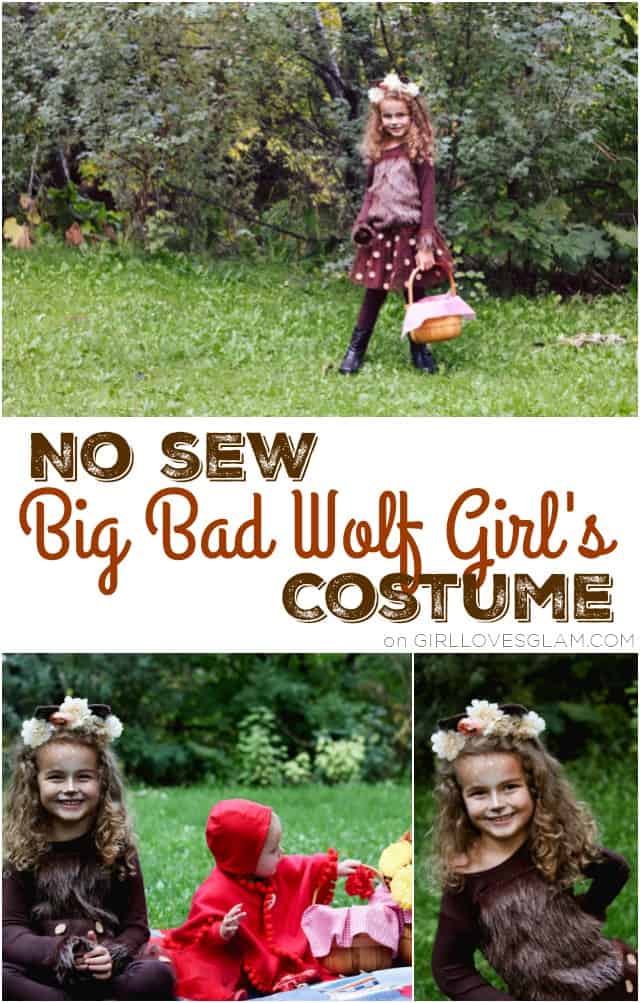 This costume was incredibly easy to make. In fact, I was able to get it completely finished in less time than it takes for my 5 year old to go to kindergarten. It is a very close version of the Pottery Barn costume that she fell in love with, but I actually love the extra details we added to our costume a little more! The greatest part about it all is the fact that it is 100% no sew!
To make your own, you need…
(affiliate links included)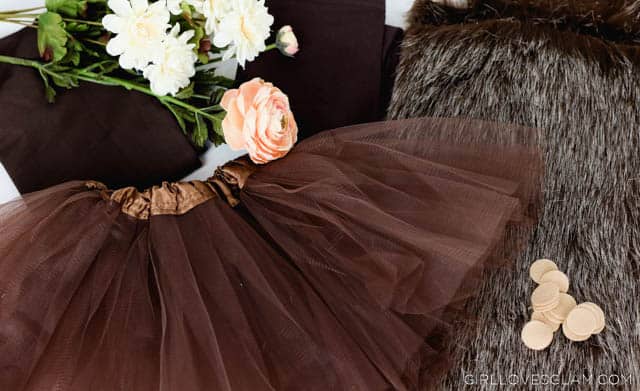 Brown faux fur (make sure to use your 40% off coupon at the craft store when you buy this!)
Floral stems
Headband
Brown felt
Tan felt
Hot glue gun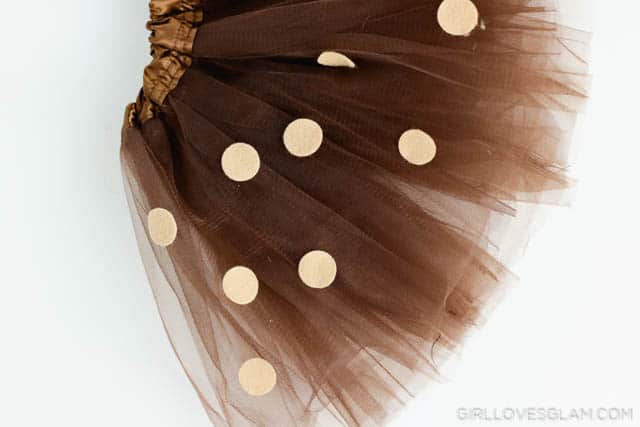 Start by hot gluing the tan polka dots onto the tulle skirt. I just laid the tutu so that it made a complete circle and glued the dots on so they looked like they were on there relatively evenly. They don't need to be exact.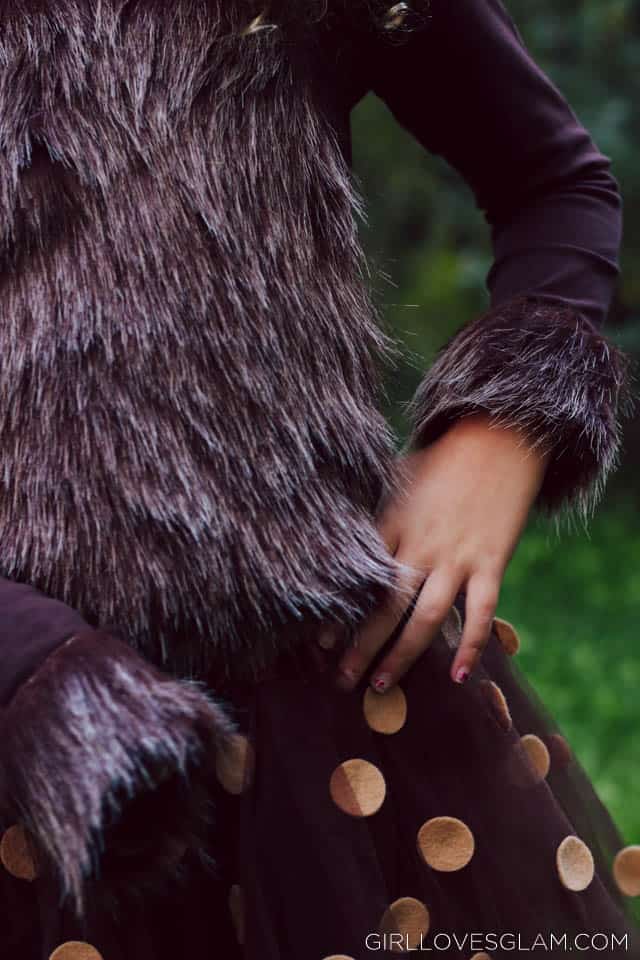 Next I measured how large the front of the shirt was and cut out an oval out of the fur. Then I glued the oval onto the shirt with the stretchy fabric glue. Then I cut strips of the fur and glued them onto the cuffs of the sleeves. You may notice that you can't see my daughter's hand coming out of one of the sides. It is because she is in a cast and we couldn't get the sleeve to pull up over her cast very well, so just ignore that and know that your sleeves will look like the one with the hand coming out of the end.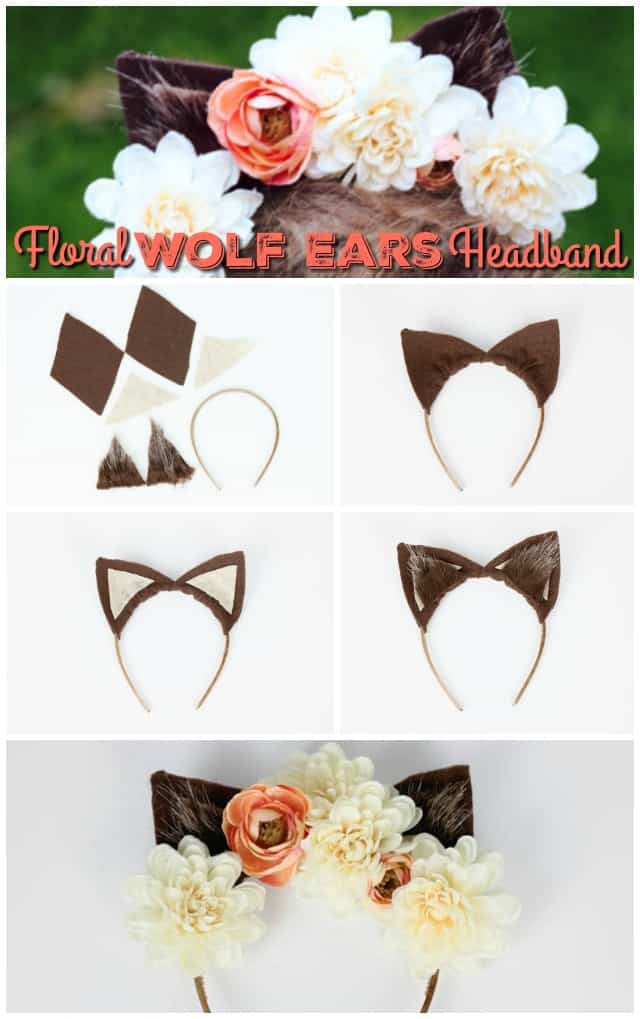 To make the wolf ears, cut diamond shapes out of the brown felt and triangle shapes out of the tan felt and some of the fur. Wrap the diamond shapes around the headband and glue them into place, turning them into the ears. Glue the tan triangles on top of them, then the fur on top of the triangles. Pull the flowers off of the stems and glue them into place where you want them. Now you have yourself a wolf ear headband that feels more woodland creature and less big and bad.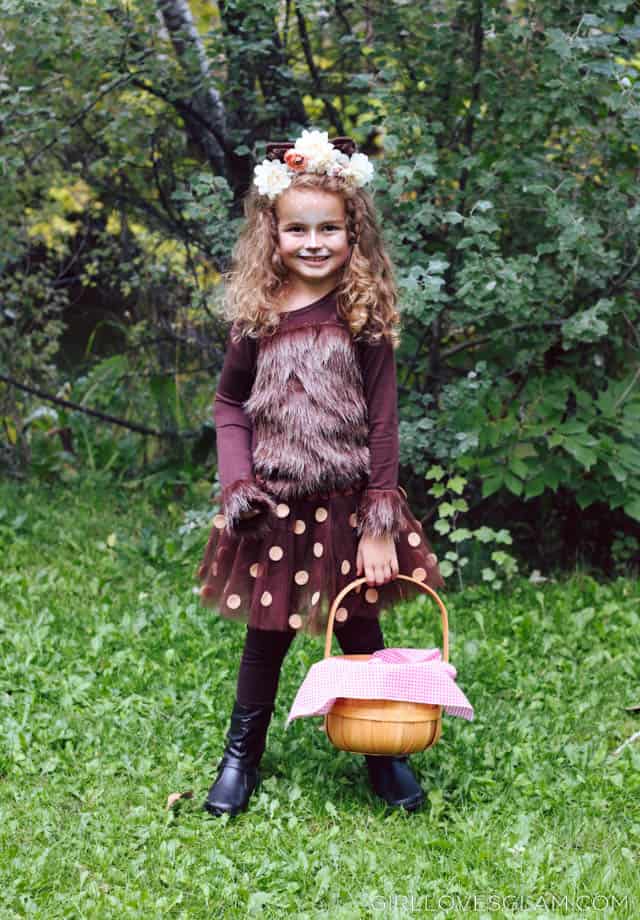 To top it all off, we found these darling baskets at Walmart and I put some picnic check fabric in them to use for trick or treating! They look like they fit right into the Little Red Riding Hood story.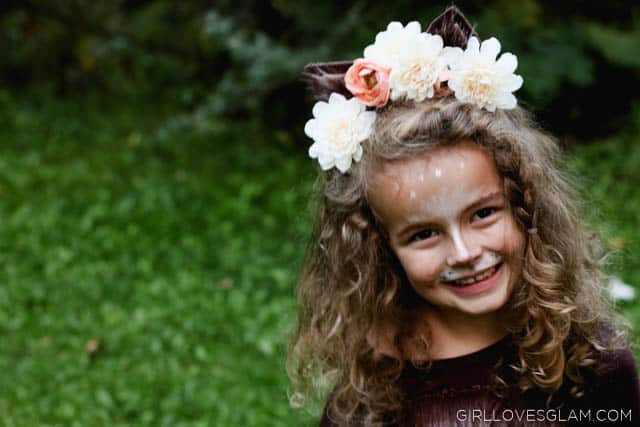 Her wolf makeup was really easy to do as well. I found a white eye shadow pencil that I used to color in the bridge of her nose and on her forehead. I also used it to color in her upper lip and did a few little spots around her top hairline. I used an eyebrow pencil to fill in her eyebrows and make them look a little more jagged and then drew small lines that went down the sides of her nose. I used that same eyebrow pencil to give her a few little whiskers. Then I used a black eyeliner to give her a few spots on her upper lip to look like the pours where the whiskers come out of. I wanted to keep it pretty simple for a 5 year old, but I really love how it turned out!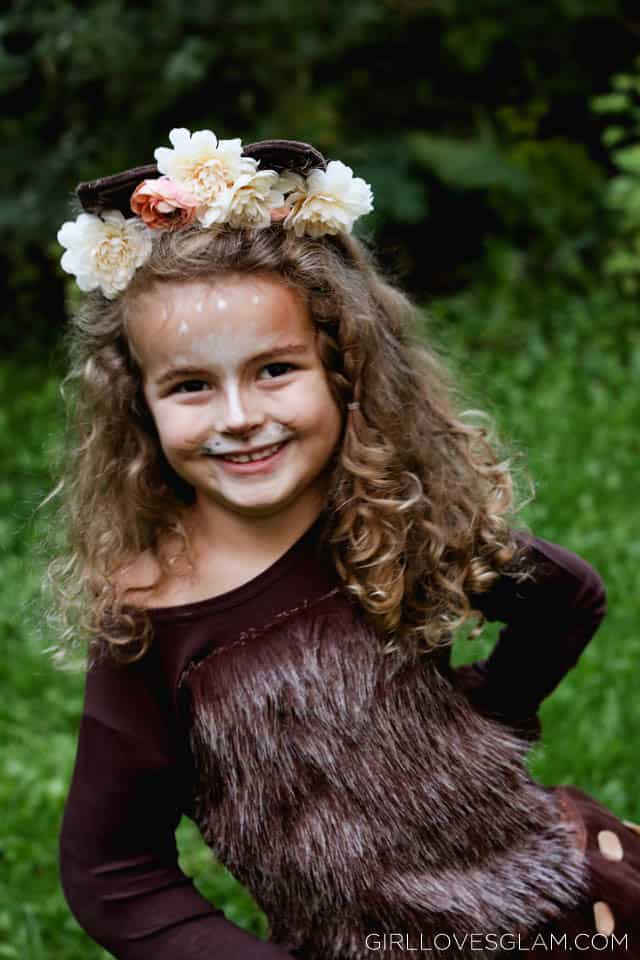 Although this costume doesn't look exactly like a real life wolf, it didn't stop her from feeling like she was a wolf! It makes her feel dressed up and pretty!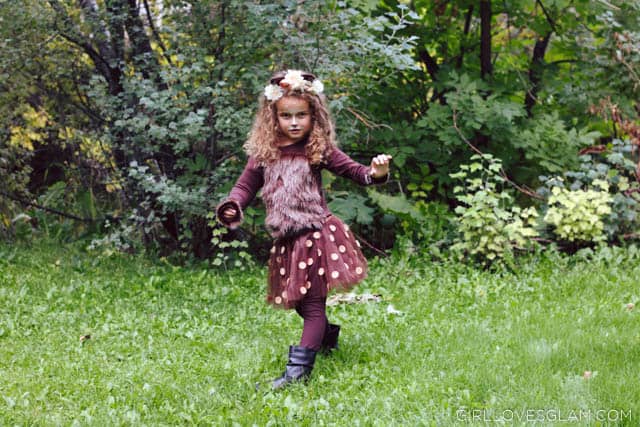 She's the cutest Big Bad Wolf I have ever seen!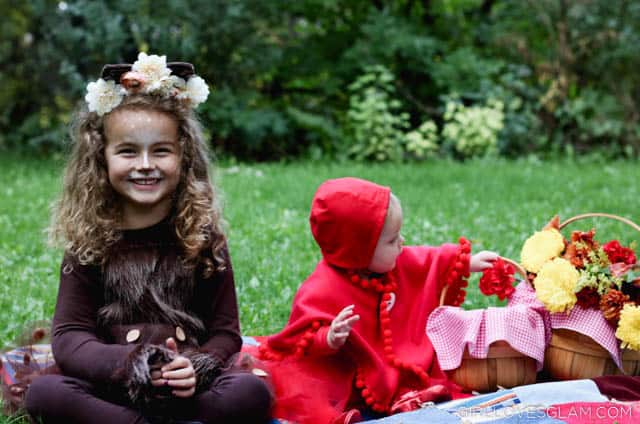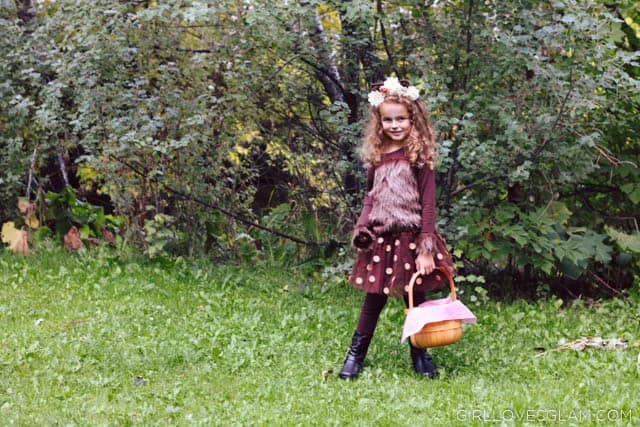 Don't forget to check out our entire family themed costumes and come back for the Little Red Riding Hood costume tutorial on Friday!
And check out her Halloween costumes from the past!