Dressing a baby up for their first Halloween is something I truly look forward to. I was excited to come up with my own version of a baby Little Red Riding Hood costume and I am pretty much obsessed with how it turned out!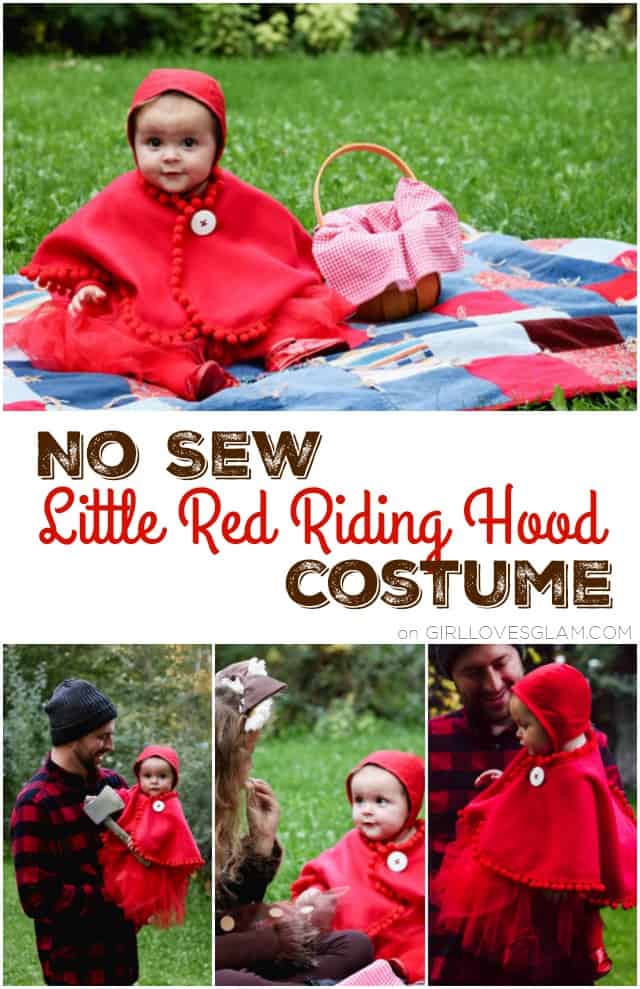 As if the costume wasn't cute enough, probably the greatest part about making this costume is that it doesn't require a sewing machine! Literally the only "sewing" was putting a little stitch through the giant button. Originally, I was going to just glue it on but I didn't want it to come off when my baby pulled on it so I decided to stitch it on. If that is all of the sewing that It takes to make my baby a costume, I will take it!
To make your own, you need…
(affiliate links included)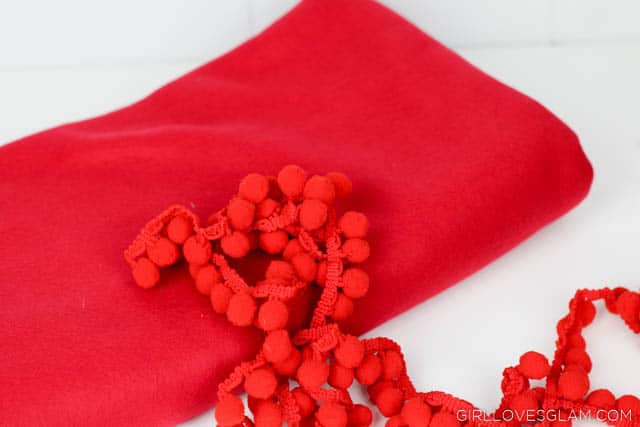 Red fleece. The amount you need will vary depending on how bit this cape is going to be. I bought 3/4 yard and had plenty to spare.
Red trim
White button
Thread
Velcro
Red bonnet. I decided that instead of trying to figure out how to make a hood, I would support a handmade shop that is run by the cutest mom. The shop is called Gussy Up and she makes bows and bonnets.
Red Mary Jane moccs from Freshly Picked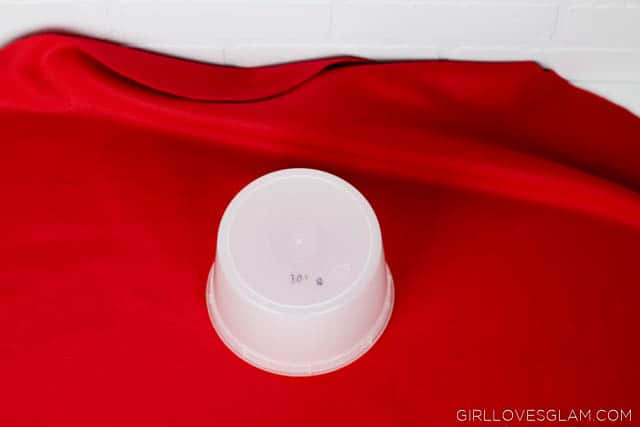 First, cut out a circle out of the fleece. I literally sat my baby down in the middle of the fabric and drew a circle around her and cut it out. Not exact at all, then I cut it down as I needed until it was small enough. Then I put a little bucket in the middle and cut it out.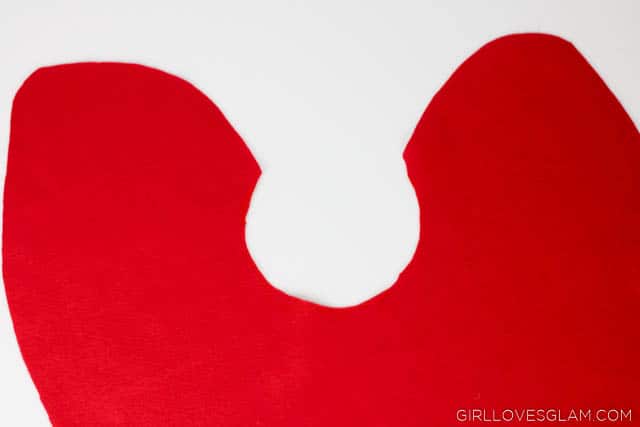 Cut out the front of the circle to create the cape. I would drape this over my baby and cut more off until it was the right length.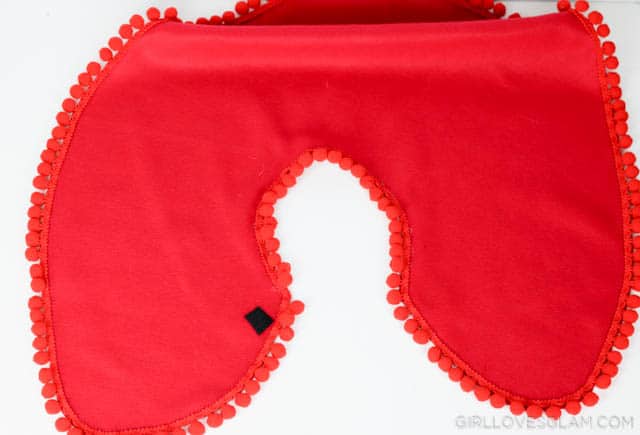 Glue trim around the edges and let it dry. Add Velcro square to be able to close the cape.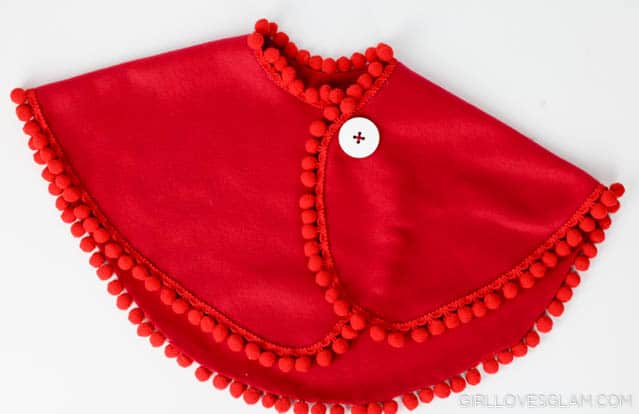 Stitch the button onto the front of the cape and you are done! Isn't it the cutest thing you have ever seen?!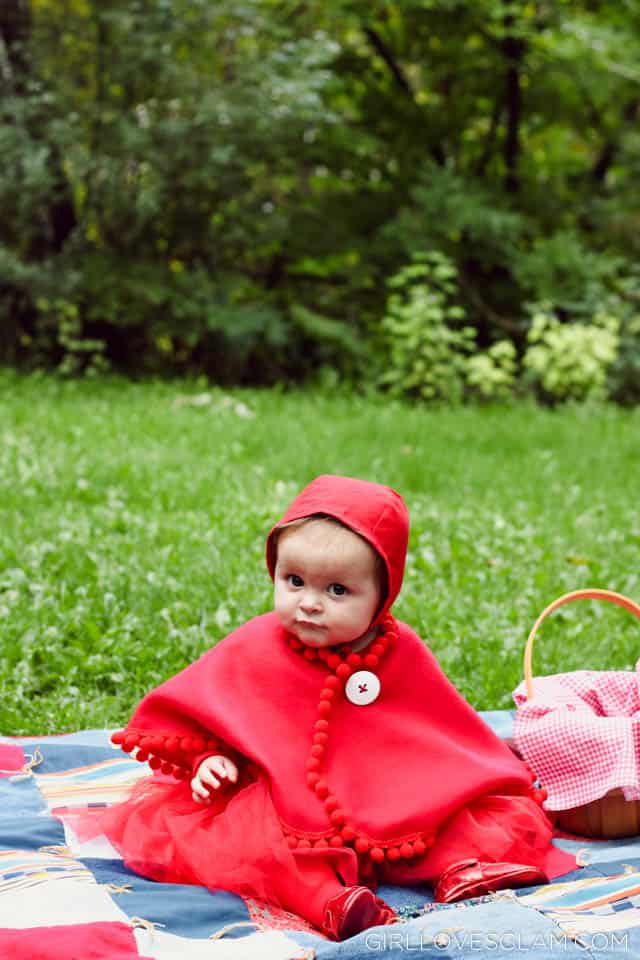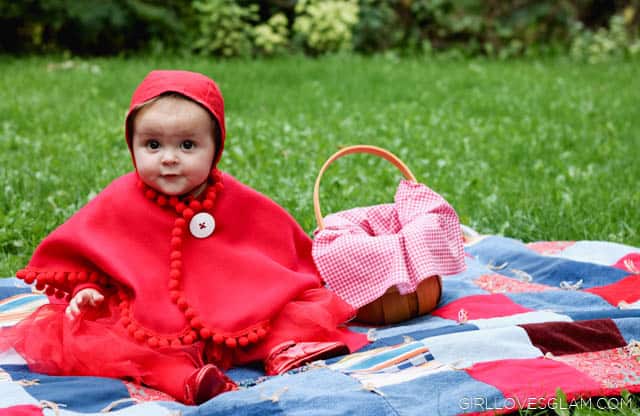 I can't say I blame that Big Bad Wolf for wanting to eat her up. She's pretty delicious!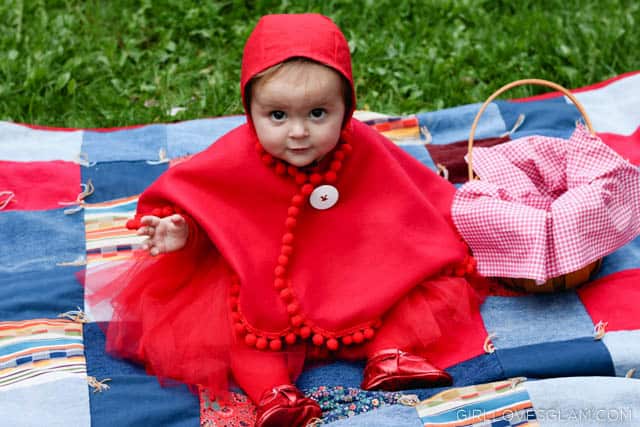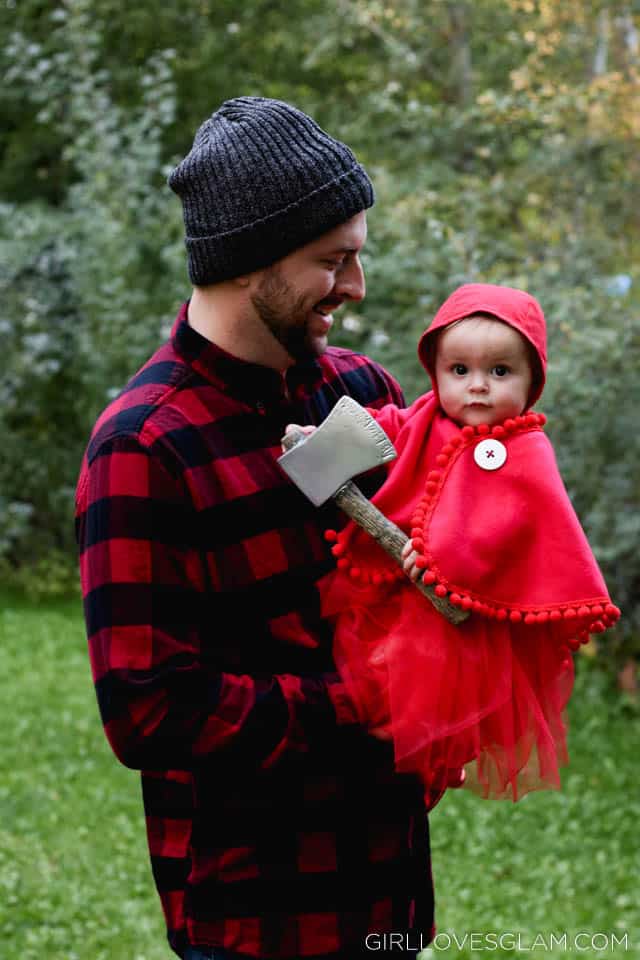 For her little trick or treat basket, we found these darling baskets at Walmart and I just put little check print fabric in it to look like a picnic basket. It ended up being the perfect finishing touch!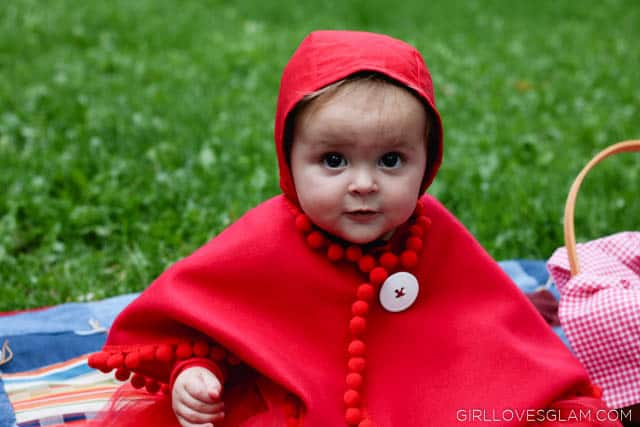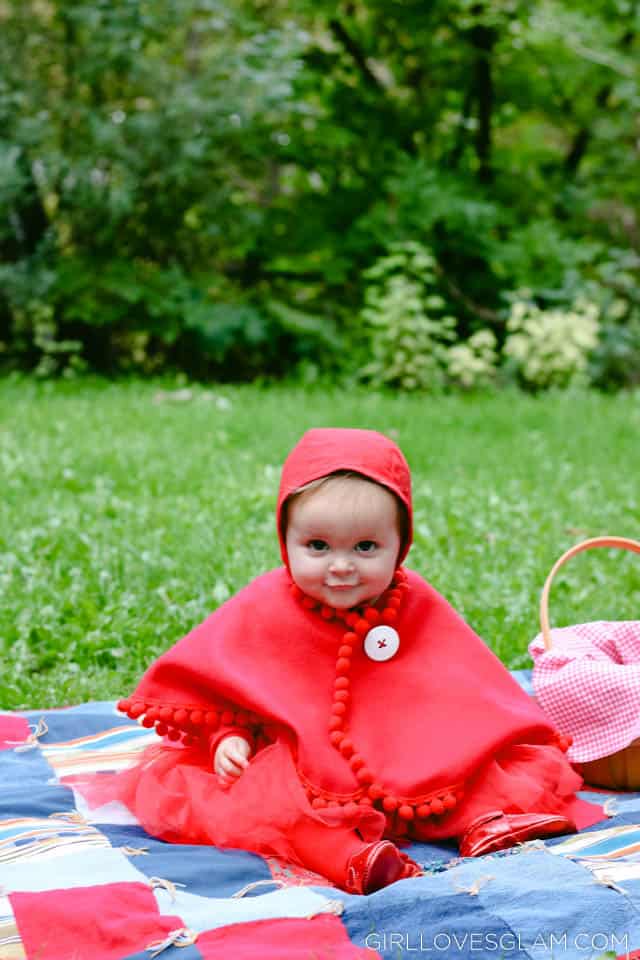 I was able to put this together in about an hour. It is such a fun little costume!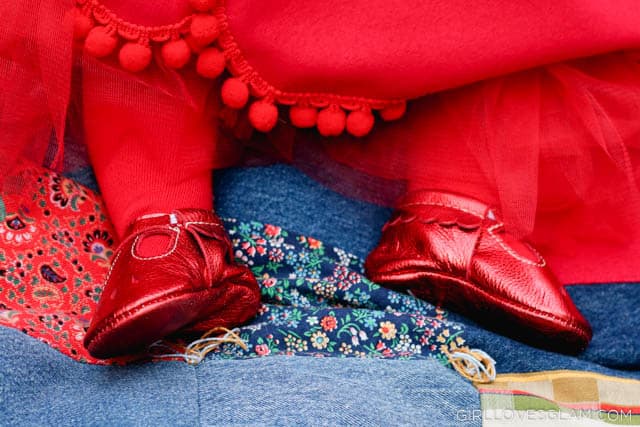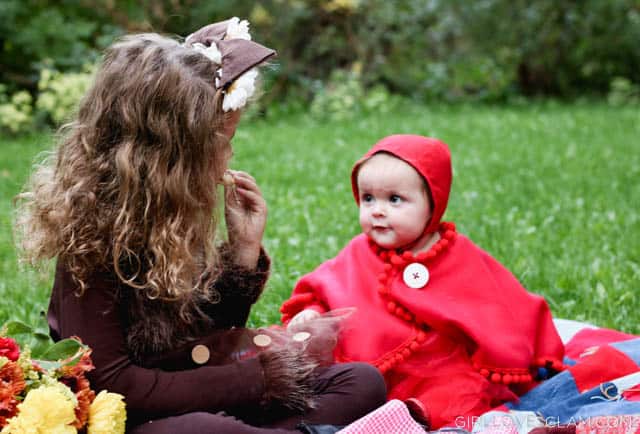 It all came together with our family costumes, too!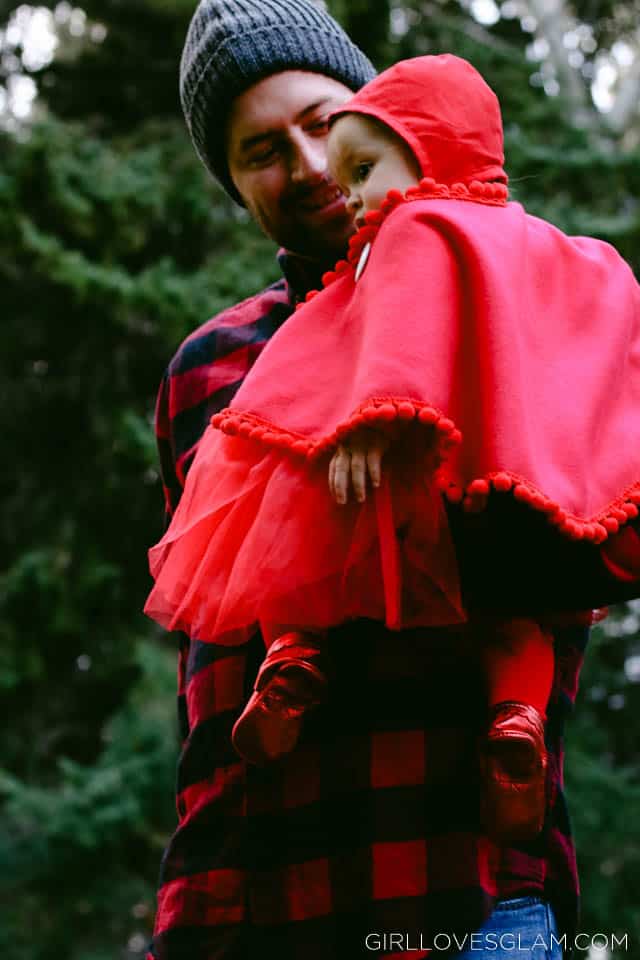 Be sure to check out the tutorial for our pretty Big Bad Wolf costume and the details about our entire family costume!
And check out our costumes from over the years!