It is FINALLY time for my favorite series of posts of the entire year! Our family Halloween costume! I had no idea that this would become such a tradition for me, but I look forward to creating themed costumes for my family each and every year. They still get excited about it too, but I dread the day that I have teenagers who won't dress up in a theme with me anymore. This year, we decided to be Little Red Riding Hood characters!
The best part about all of these costumes is that they are all NO SEW! I have said it once, I will say it a million times… sewing makes me swear. I know I have been given some talents but sewing just is not one of them! So rest assured that any costumes you see on my site aren't going to require a sewing machine.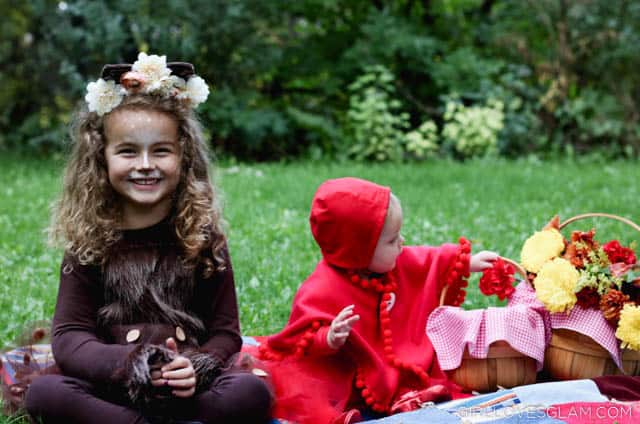 This family costume idea all started when my 5 year old was looking at the Pottery Barn Halloween catalog and she saw a costume for a deer that she loved. Thought it was a wolf at first and she told me she wanted her costume to look just like the one in the magazine. We did a little brainstorming and decided that she could be the Big Bad Wolf, only she likes to call herself the "Pretty, Little Wolf" instead. We knew that the baby would make the perfect Little Red Riding Hood, putting me as the granny, and Dave as the woodsman.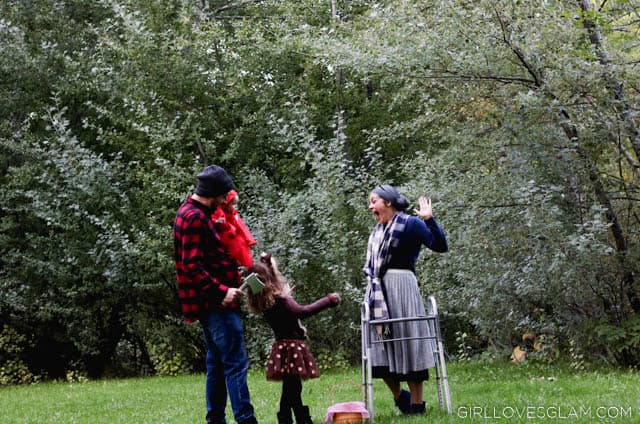 The adult costumes were really easy to create because there wasn't really any DIY element to them. They were mostly just raiding my mom's closet and buying a few accessories.
(Affiliate links included)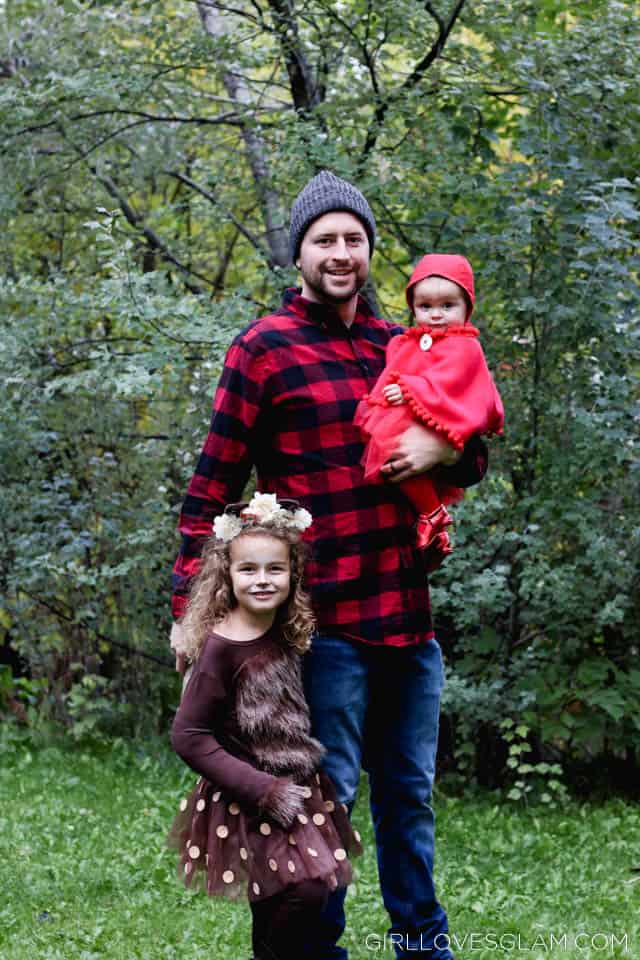 For the woodsman, we bought a buffalo plaid shirt and a beanie. Both of them are items that he will continue to wear on a regular basis, so I felt totally comfortable buying them for his costume. The only thing that we bought for his costume that probably won't get used again is his hatchet, that we found on Amazon.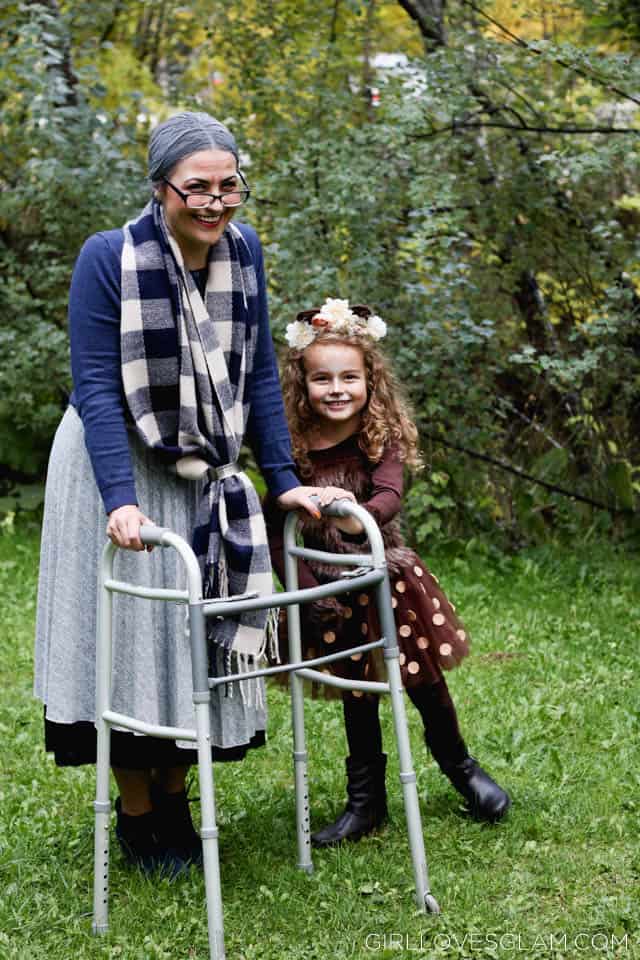 My granny costume literally just consisted of putting together clothes out of my own closet and my mom's closet to make something that looked relatively "granny". We borrowed the walker from a friend, but you could also use a cane for your own costume if you don't have access to a walker. I used gray and white colored hairspray that I bought at Walmart to make my hair look just right. To make my face look more wrinkled, I used a lip pencil that was just a little darker than the color of my skin and I scrunched up my face. I outlined all of the wrinkles that my face made and it is pretty crazy just how good they ended up looking!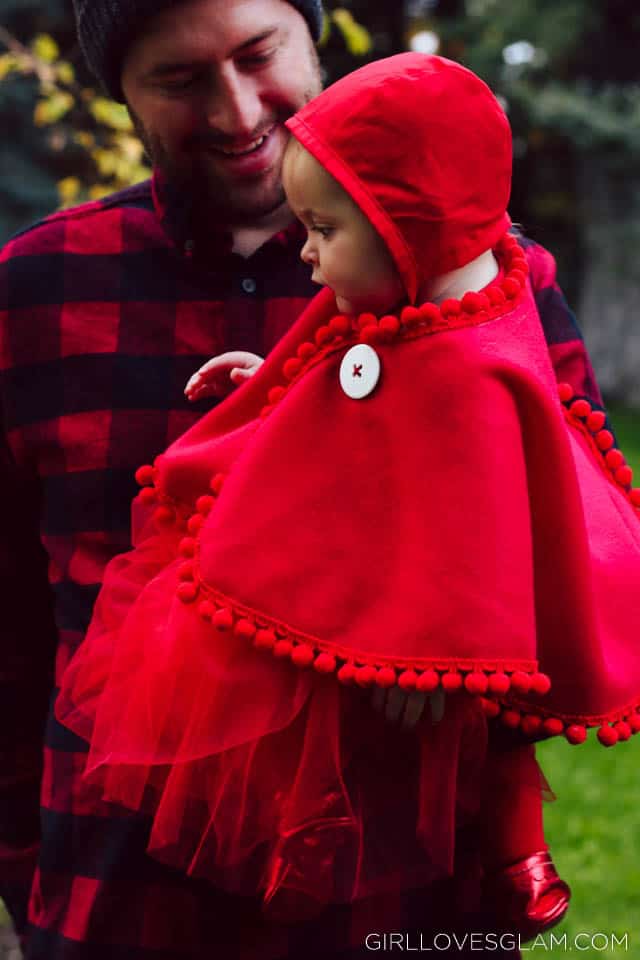 I swear I say it every year, but I think this is my favorite family costume yet!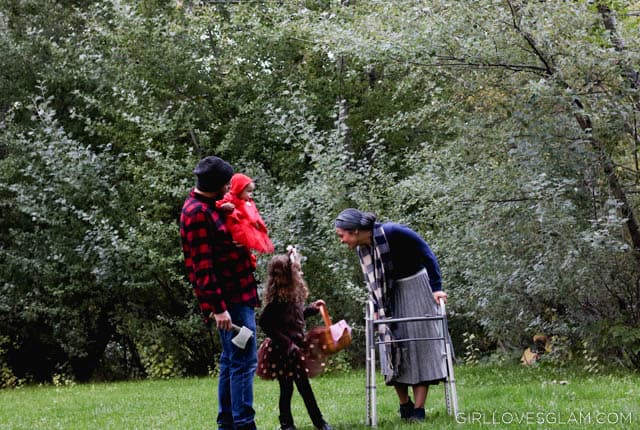 Make sure to check back on Wednesday and Friday for the in depth tutorials for Little Red Riding Hood and the Big Bad Wolf! Once they are posted, I will link these photos to go directly to the posts.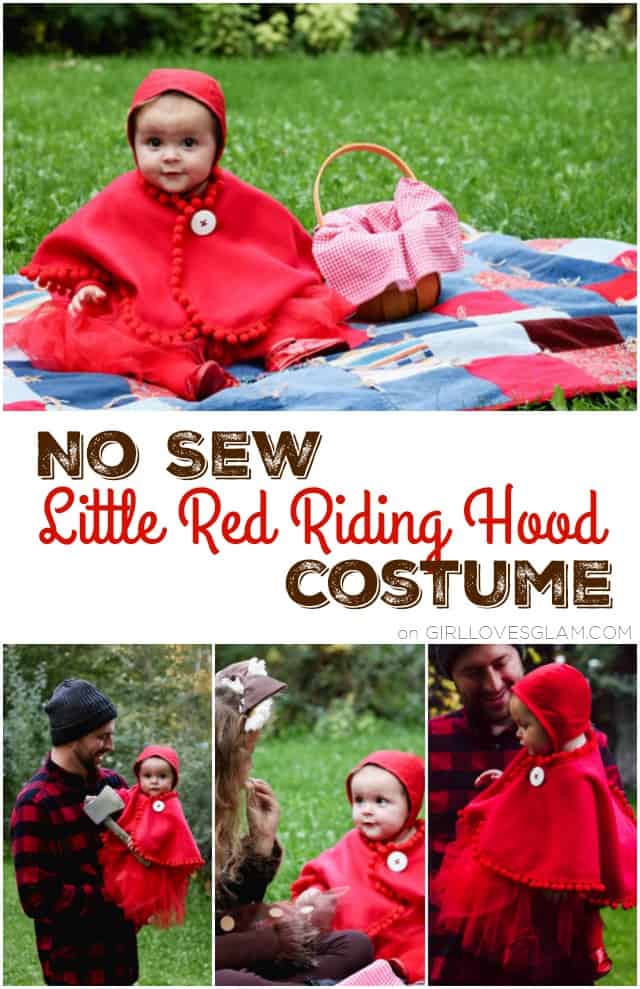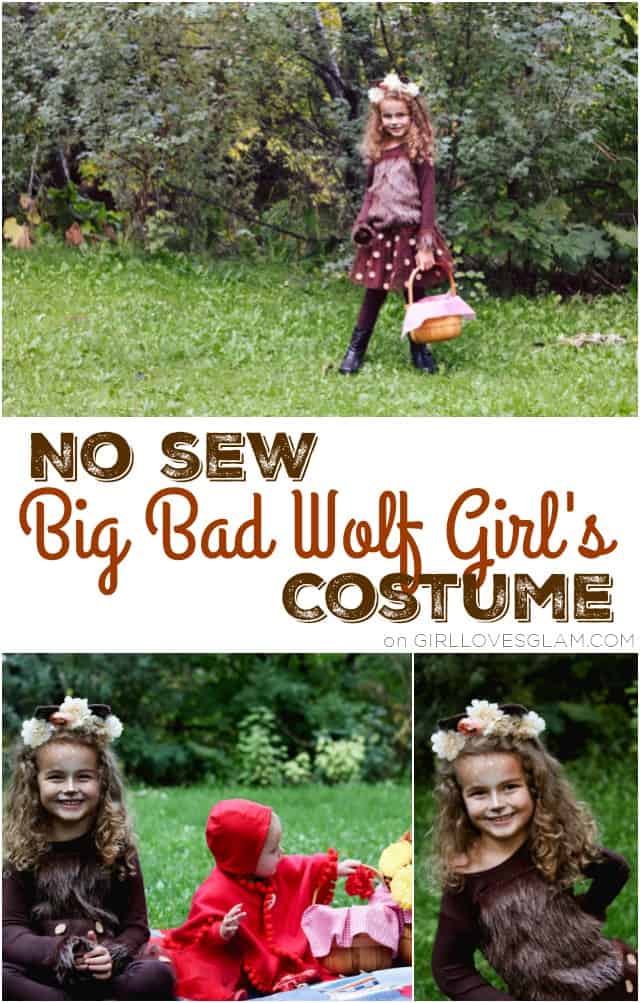 What is your favorite family themed costume that you have seen?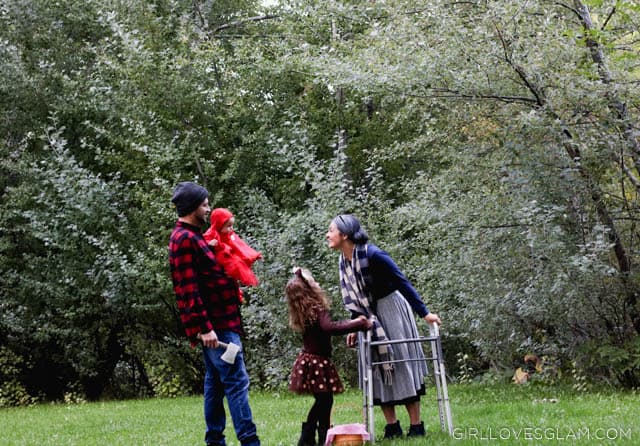 Check out each of our family Halloween costumes from previous years as well!