This post contains some affiliate links.
Another YouTube Monday is upon us! I have been asked a lot about my everyday makeup routine. I toyed around with the idea of doing a blog post about it, but there are just too many steps to explain in text form. Videos require more effort and it took me a while, but I finally filmed my everyday makeup routine and it is here for your viewing pleasure!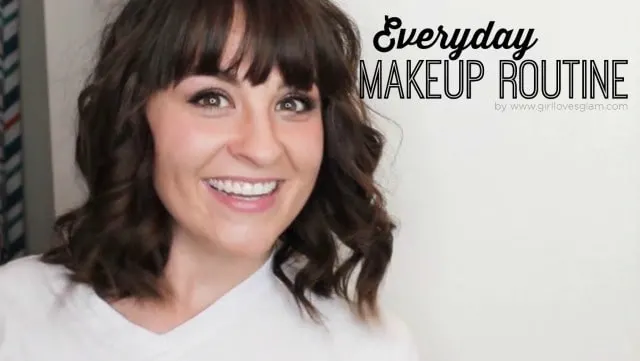 I show you step by step of my makeup routine that I use almost everyday (and you get to hear a little girl who refused to take a nap in the background, BONUS!). I hope this helps answer any of your questions about my routine. Feel free to ask any questions that you might have. I will have a full list of all of the products that I used, with links to each of them under the video. Enjoy!

Products used:
Moisturizer (mine is generic from Walmart. This is such a personal thing for each person's skin. I recommend trying out several kinds until you find the one that is right for your skin.)
Maybelline Eraser Dark Circles Concealer
BareMinerals Complexion Rescue
Tarte Amazonian Clay in Exposed
BareMinerals Lash Domination Mascara
Anastasia Beverly Hills Brow Genius Kit (This is currently unavailable. Sorry! I recommend the Brow Wiz while the brow genius kit is gone)
Rimmel London ScandalEyes Mascara
BareMinerals Marvelous Moxie Buttercream
BareMinerals Flawless Definition Mascara
Urban Decay All Nighter Setting Spray
What products are your go to beauty products on a daily basis?