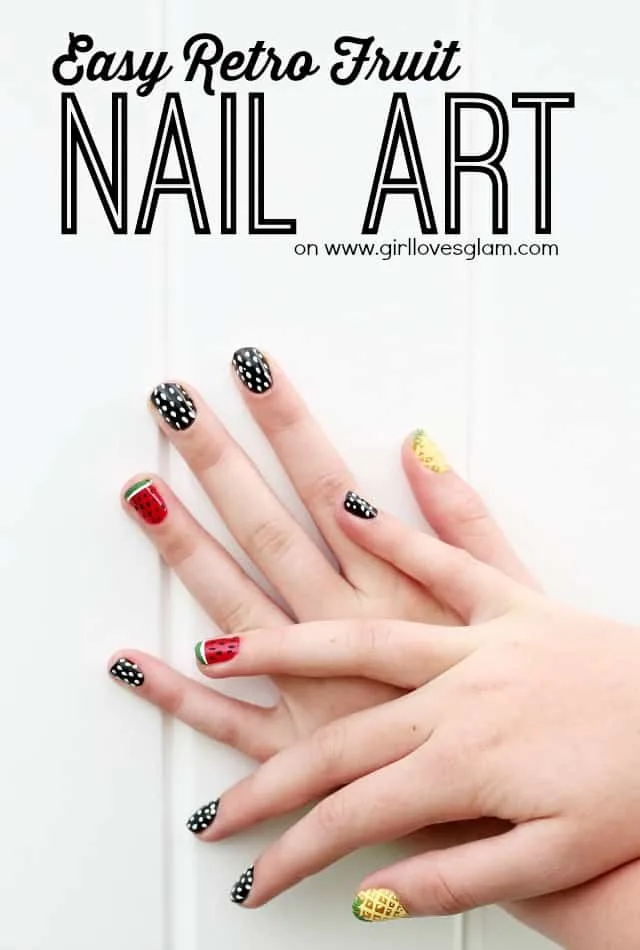 Sometimes I see something and I am instantly inspired to create something similar. This wasn't always the case when it came to nail art. I used to see different nail art techniques and was then inspired to do something similar with my own twist to it, but never really anything that was inspired by something that wasn't already nail art. It wasn't until I went to go get my nails done by a crazy talented girl I work with that I realized that you could be inspired by anything for nail art. She did my nails inspired by an adorable grouping of pillows she had seen. It blew. me. away.
Once I saw that, I realized I could be inspired by everything around me. This was totally the case when I saw this Fresh Farmer's Market Dress from Mod Cloth. The fruits, the retro feel, the polka dots… I mean, what isn't there to be inspired by with this dress? Mod Cloth has a super cute blog that they did a post all about dresses with matching manicures and I KNEW I had to one for this dress!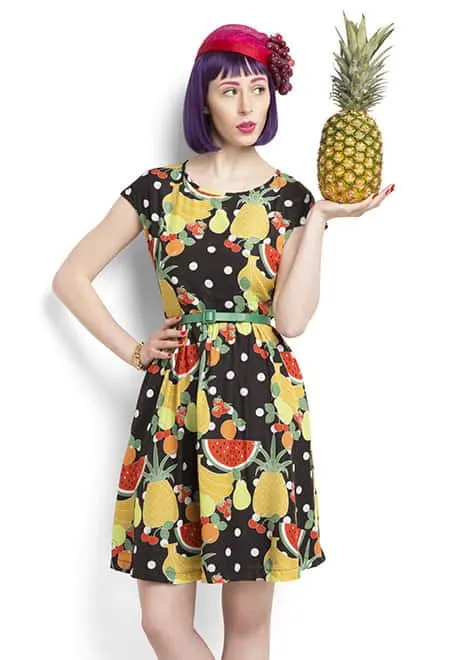 I loved creating this nail art! The best part is that it was super easy and would be easy enough for anyone to do! To create the entire look, I used…
White nail polish
Black nail polish
Red nail polish
Yellow nail polish
White striper nail polish (nail polish with a small brush)
Green striper nail polish
Black striper nail polish
Yellow striper nail polish
Instead of using all of the different colors of striper nail polishes, you could use a very small paint brush. You will just make sure to have green nail polish and a lighter color of yellow nail polish in addition to the other regular nail polishes.
First, let's talk about the watermelon nail art.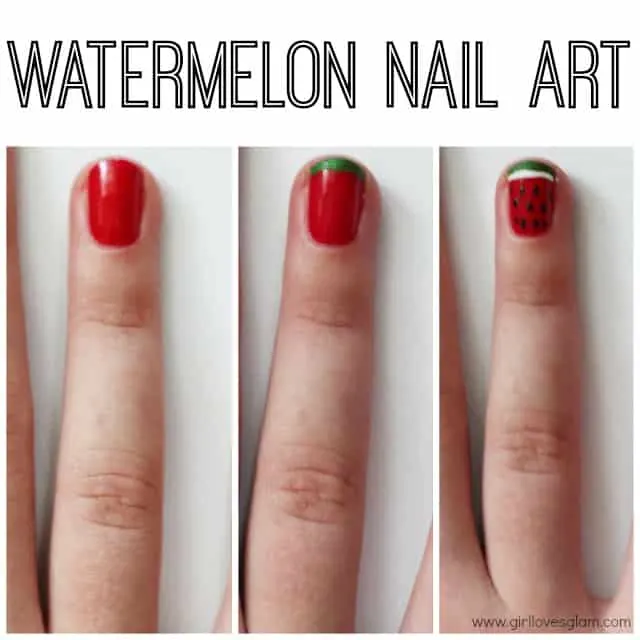 1. Paint your finger nail red. I used two coats of polish.
2. Paint the tip of your nail with the green striper.
3. Paint a white line right below the green tip using the white striper.
4. Add little black dots of polish on the red part of the nail for the watermelon seeds.
5. Paint over it with a clear top coat and you are done!
How easy is that?!
Now for the pineapple nail art…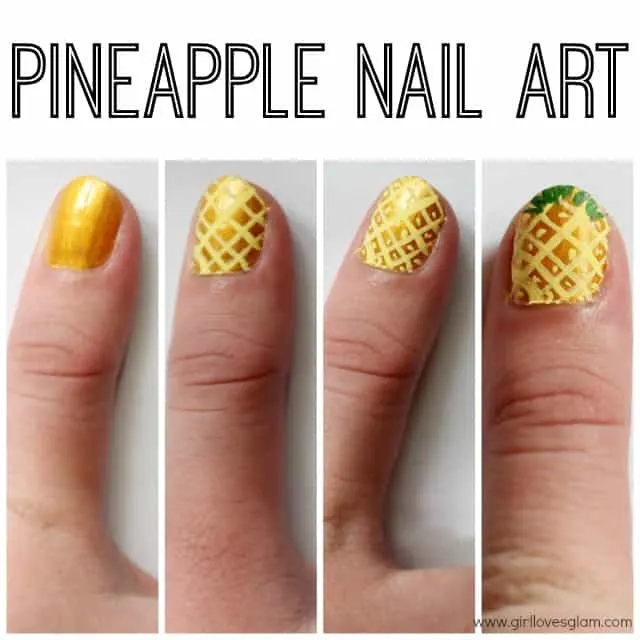 1. Paint finger nail dark yellow.
2. Use light yellow striper to make diagonal lines going across your nails.
3. Make diagonal lines going across your nails the other direction.
4. Paint little light yellow dots in the centers of each of the diamonds that are created by the diagonal lines.
5. Use the green striper to paint little lines on the very tip of the nail to look like the stem.
6. Paint over all of the nail with a clear top coat.
Almost as easy as the watermelon nail art!
For the polka dot finger nails, I just painted the nails black with two coats and went back with the white striper polish and made dots with it.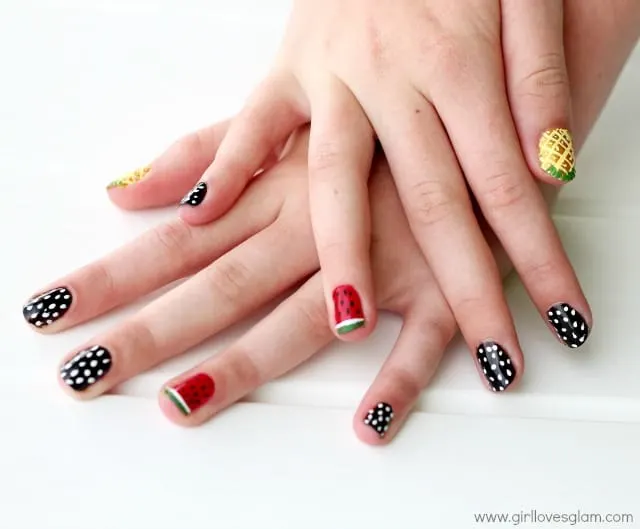 I am really happy with how these came out and think they would go PERFECTLY with that dress too! There is nothing more summertime than a fun retro inspired fruit salad manicure!