It's National NSYNC Day! The infamous misheard lyrics of "It's Gonna Be Me" went viral enough to turn April 30th into the holiday I always dreamed of as an NSYNC obsessed preteen. What a better way to celebrate the fact that "It's gonna be May" than to share these amazingly nostalgic NSYNC DIY projects that will truly have you wishing it was 2000 again.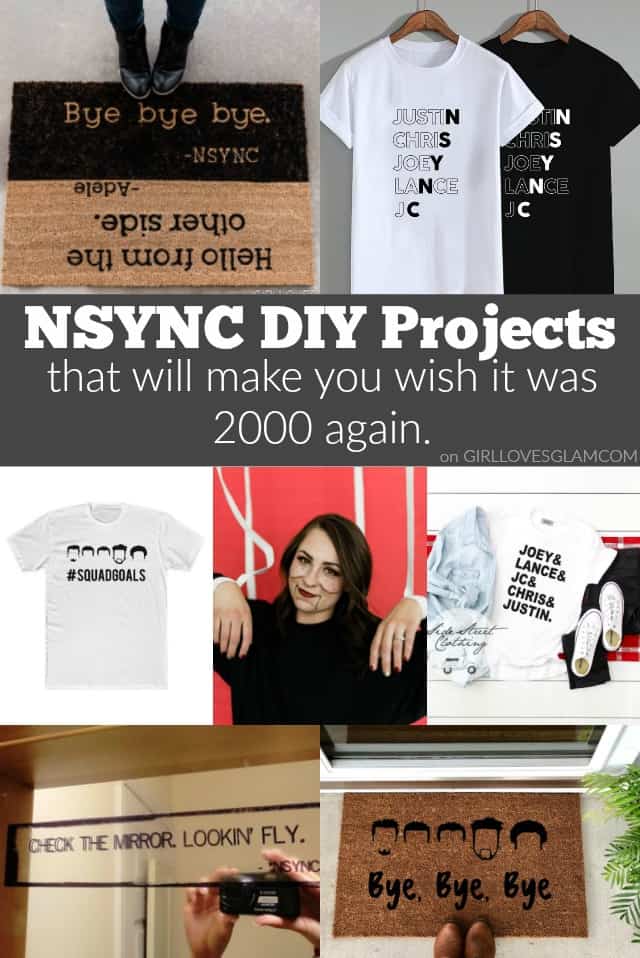 NSYNC DIY Shirts
No outfit in the turn of the century was complete without a blaring symbol of your boy band allegiance. As great as those vintage boy band tees are, these NSYNC inspired tees have a more modern feel to them and you can easily DIY them with a little heat transfer vinyl!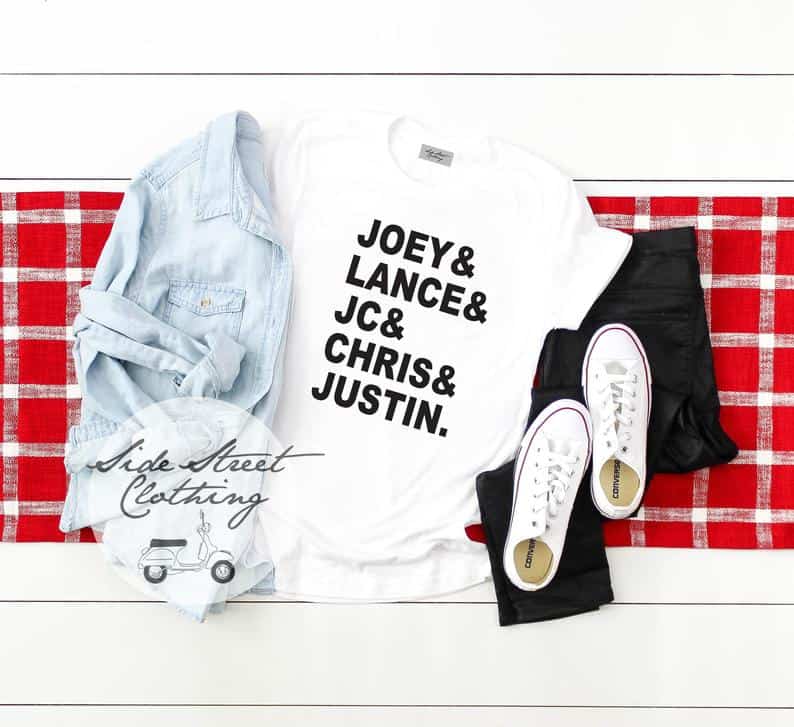 The name list shirts are insanely popular right now. If it is your favorite show characters, foods, or vacation spots, people want to rep their favorites on their tshirt. So why should it stop before getting to your favorite boy band? This tee is available on Etsy for those of you who would rather just buy it, too!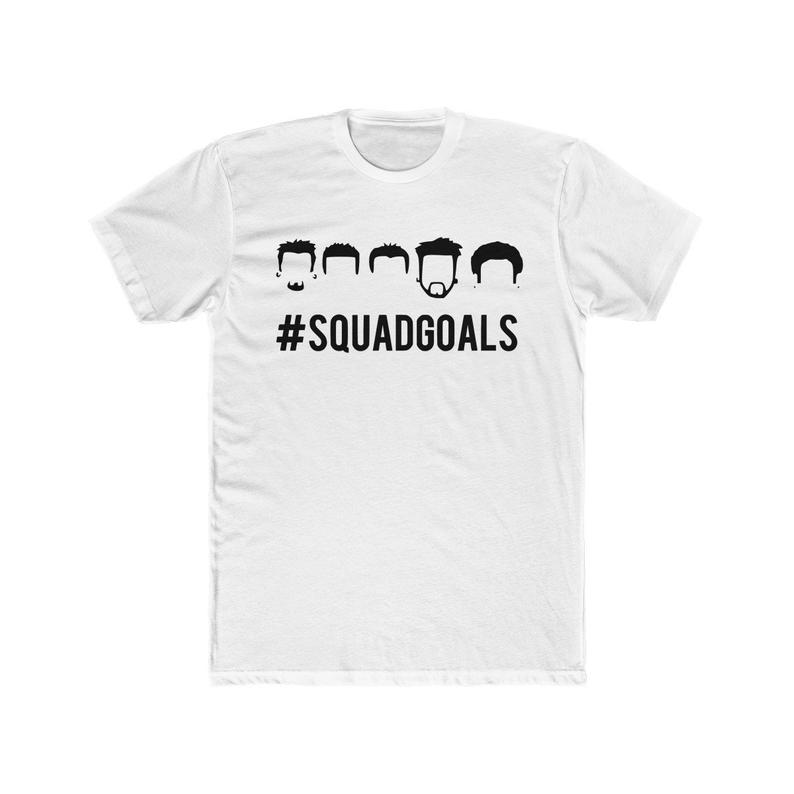 When NSYNC received their star on the Hollywood Walk of Fame, they did a series of interviews that confirmed what every NSYNC fan was hoping… they are still friends! That is why NSYNC should be the definition of #SquadGoals. This tee is all sorts of amazing. This would be a little trickier to DIY but there are tons of silhouettes of hairstyles and facial hair available on Etsy that you could whip this up! You can also purchase this finished tee from Etsy as well.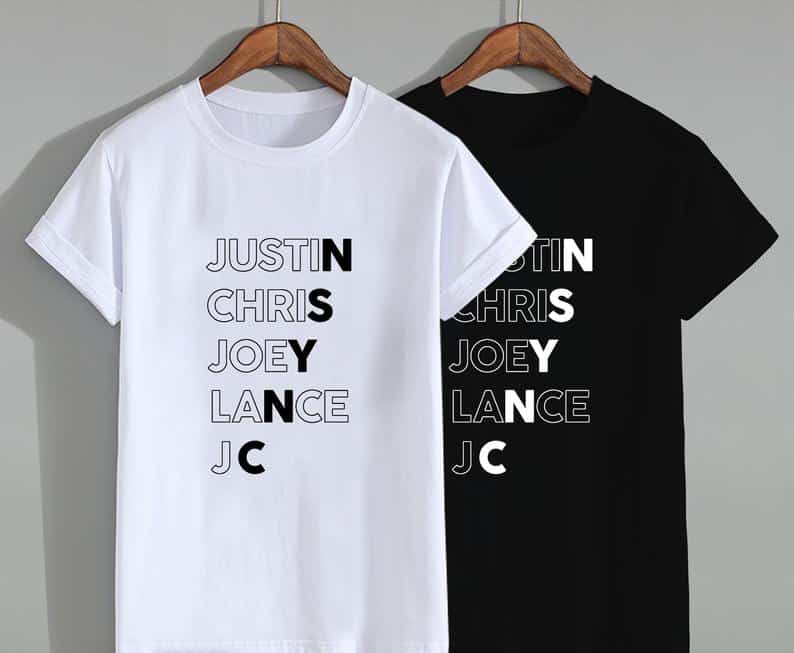 Now, true fans of NSYNC know that the name NSYNC came first, then they realized that each of the last letters of their first names spelled it out but since none of us actually know Lance as his name of Lansten, this shirt design uses the N in his name. It works and makes for one dang cute tribute tee to my favorite boy band! It would be incredibly easy to recreate with heat transfer vinyl, or you can purchase this tee already made on Etsy.
NSYNC Door Mats
There isn't a better way to welcome someone to your home than by yelling loud and proud that you are a boy band fan! That's why these NSYNC door mats are winning at everything!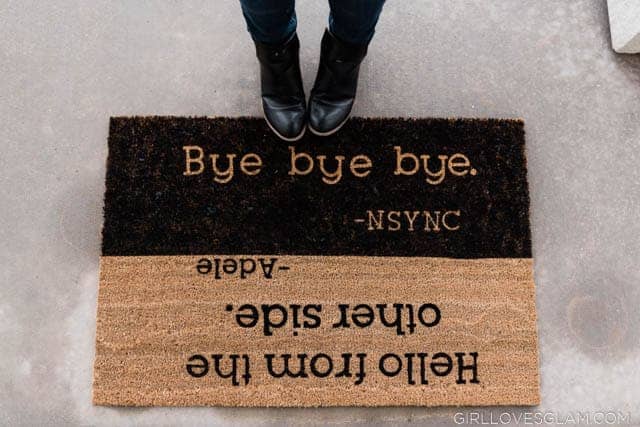 My NSYNC door mat is in my top 5 favorite project I have ever made. I smile every time I see it outside. It was really easy to make and you can follow the instructions to make your own on my music lyrics door mat tutorial.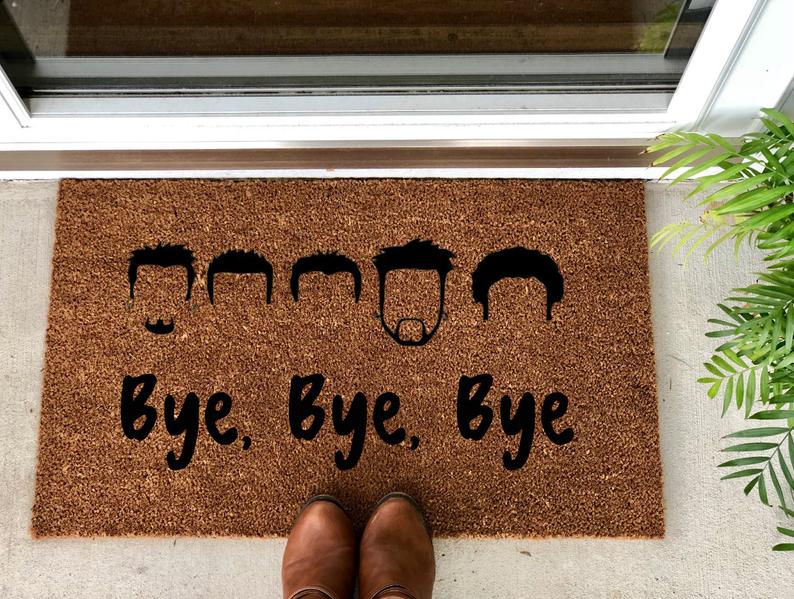 As if the tshirt version wasn't good enough, this NSYNC Bye Bye Bye door mat is so dreamy! You can try to make your own by using the technique I shared in my NSYNC door mat tutorial, but you will need to find silhouettes of the band in order to make this version. You can also just buy it all finished on Etsy.
NSYNC Home Decor
Having reminders of your love of NSYNC around your home is the best way to decorate, right?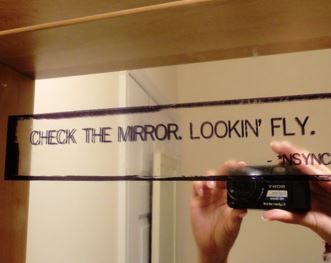 Unfortunately, there wasn't any way to credit the original creator of this project. This NSYNC vinyl decal for the mirror is both hilarious and a great reminder to see on your mirror everyday! I am 100% making one of these for my mirror!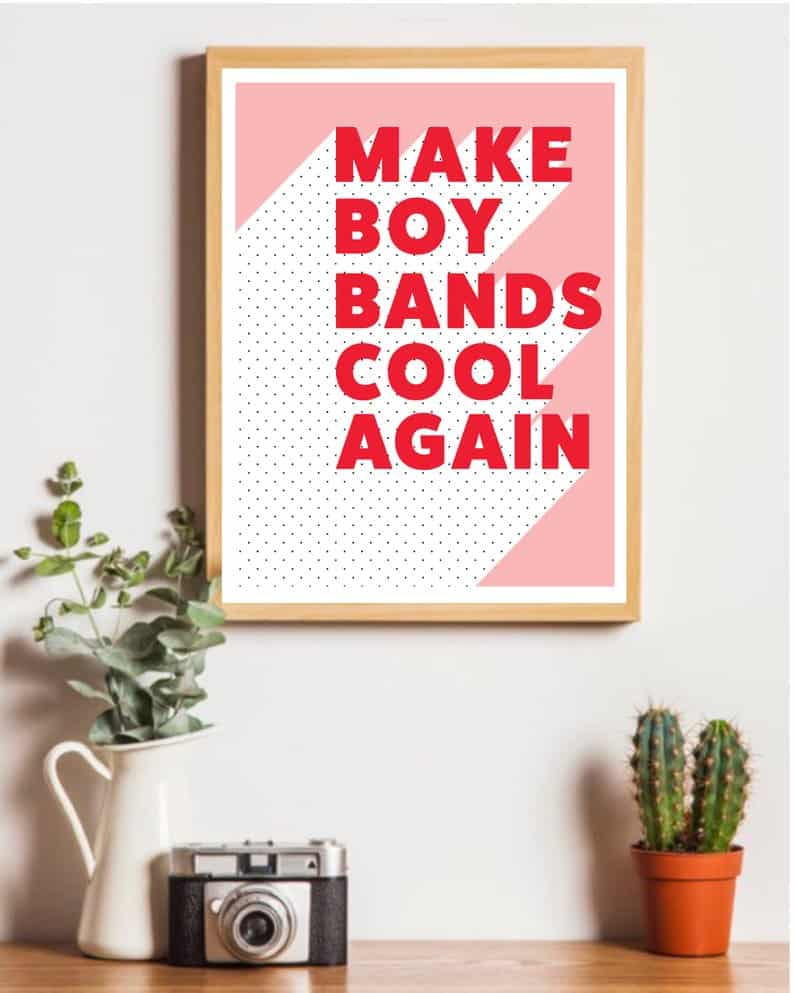 This boy band print isn't directly about NSYNC but it is already in my shopping cart because it is just too amazing not to get! I thought about creating my own version, but when the original is this cute it is better to just buy it!
Now, this NSYNC album cover makeup isn't exactly a DIY project but I can't think of a better way to dress for a Halloween costume than as the No Strings Attached album cover! How epic would that be?! And you could use this tutorial so you don't have to look exactly like the boys of NSYNC, but as a puppet inspired by their look.