There comes a time in almost every kid's life where they feel like they are in the awkward zone between being a little kid and growing up. For those years, birthday parties can be kind of tough! For my 11 year old, she wanted to still have a party with the traditional birthday party elements but she wanted it to feel a little more mature than parties in the past. That is why when she asked if she could have a music themed birthday party, I knew it would be the perfect middle ground for my preteen.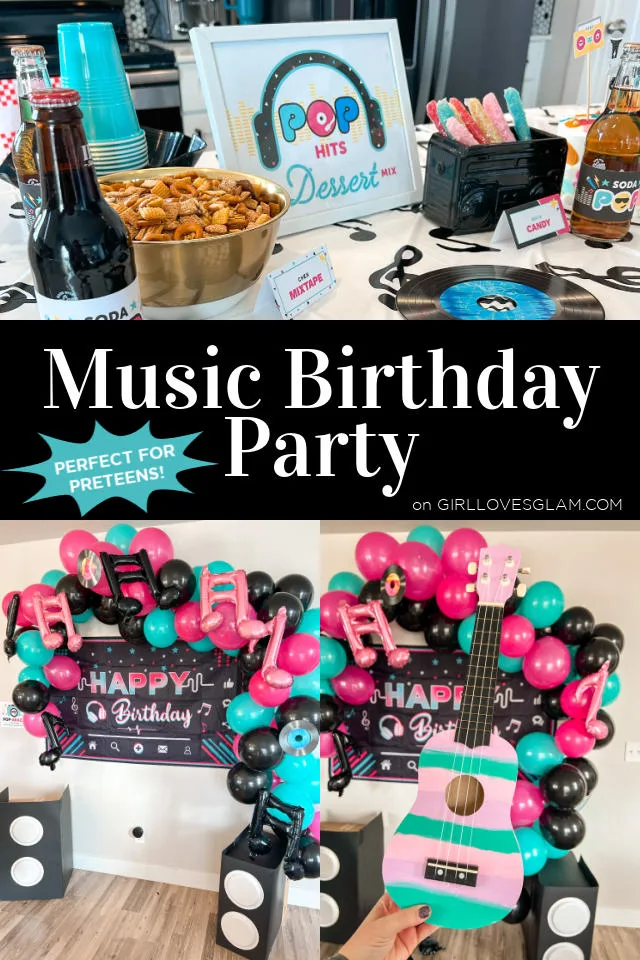 Preteen Birthday Party Theme
This party turned out incredibly cute and it actually was much easier to put together than I thought it would be. A HUGE part of what made it so easy was that I found some printables from another blogger that we used. They were perfect!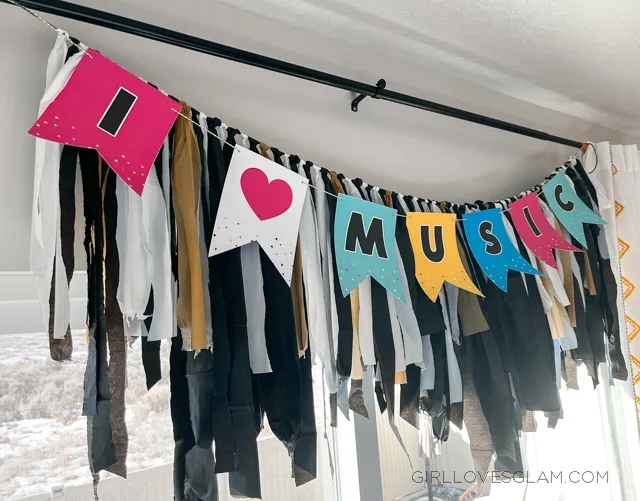 They aren't free but they were worth every penny to not have to spend the time designing all of the printables myself. You can find those printables from Hostess With the Mostess.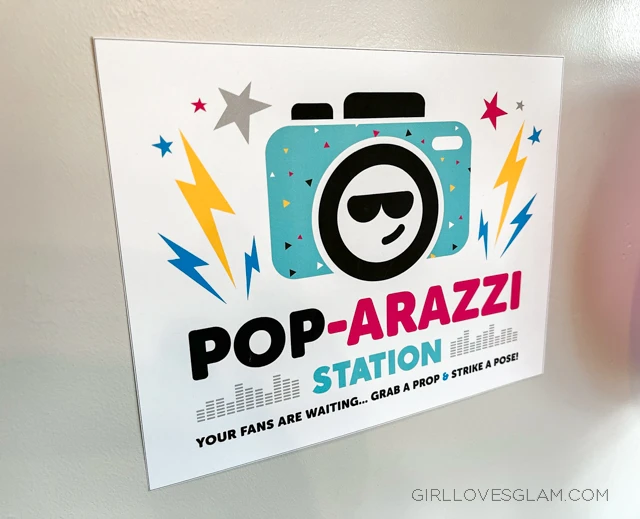 As for the other decorations that I purchased, they were all found on Amazon! They are all linked below:
Music Birthday Backdrop and Balloon Arch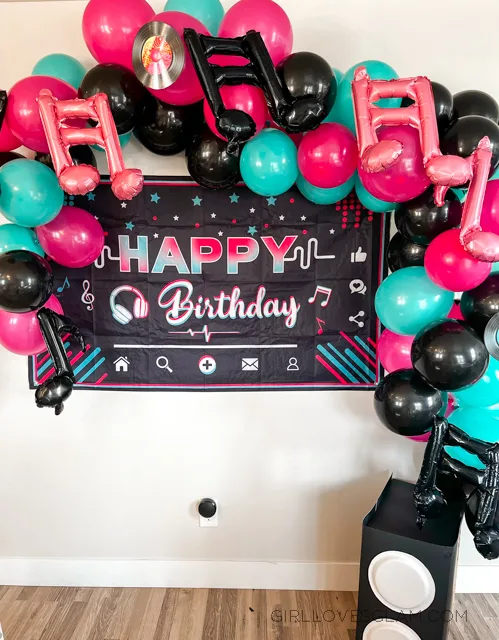 The faux speakers were made with boxes, black poster board, and paper plates. I wrapped the poster boards around the boxes and glued them into place. After that, I glued the white plates to the front. I loved the faux speakers and what an inexpensive prop they were!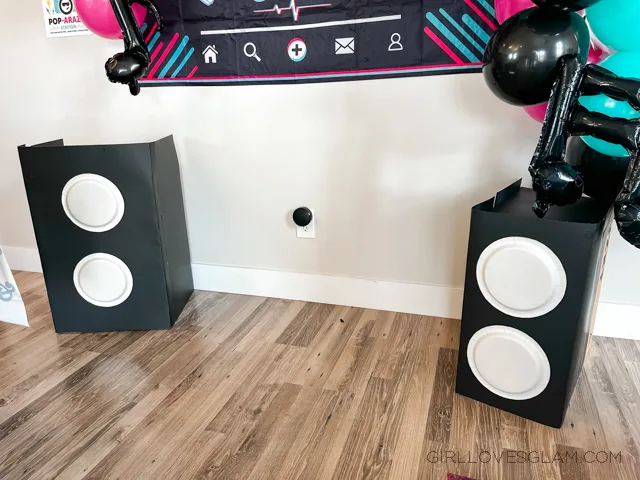 Music Birthday Party Food
One thing I was really excited about with the printable kit I purchased was all of the food tents to label the snacks with music puns. I maybe had a little too much fun with this part but I just love how it all came together. The girls all loved the music snacks too!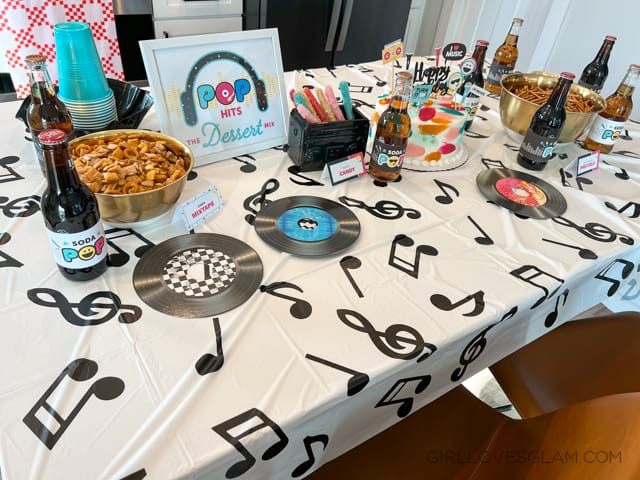 The snacks we had were soda pop, Chex mixtape, rock candy, popcorn, and drumstick pretzels. They were great snacks for them to have while we were playing some of our games and doing the activities.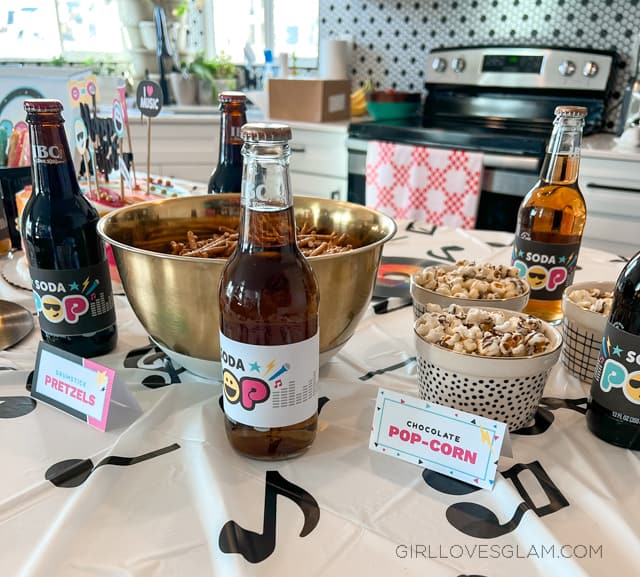 For the cake, I am a huge supporter of Walmart bakery. We always find the cutest cakes for affordable prices. We loved the cake we found from Walmart. It fit in well with our color palette! To add some musical flair to it, I printed smaller props that were designed for the photo booth and glued them to skewers. It turned out so cute!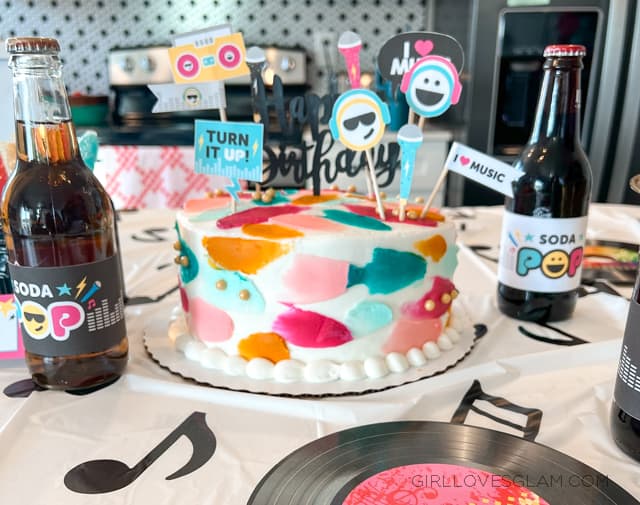 Music Birthday Party Activities
The thing that I loved the most about the printable pack that I bought is that it came with activities. They were perfect for an 11 year old birthday party because they were classic party games, mixed with cool activities.
One of the activities was pin the tour bus on the map. We played it just like the classic pin the tail on the donkey game but to try to pin the tour bus onto our state! They loved it! I printed the map over several pieces of paper and taped them together but you could also pay to have a printing business print it on a poster size.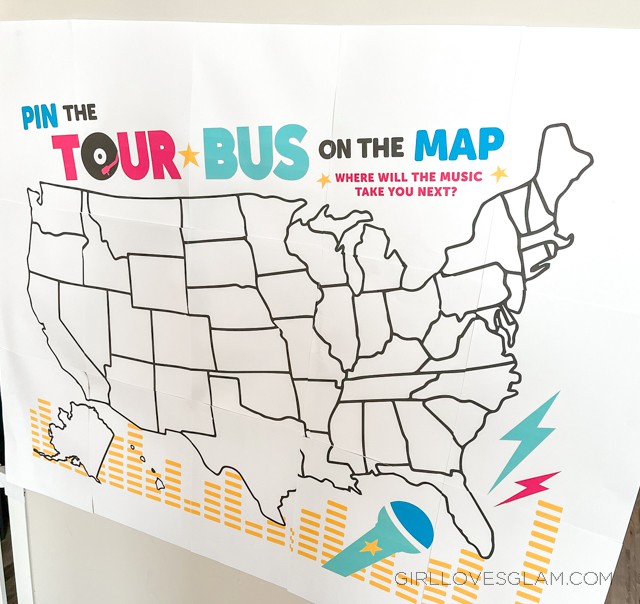 When the party guests first got to the party, they needed to figure out their popstar names. They came in and used the popstar name generator and got to write their name on their backstage pass.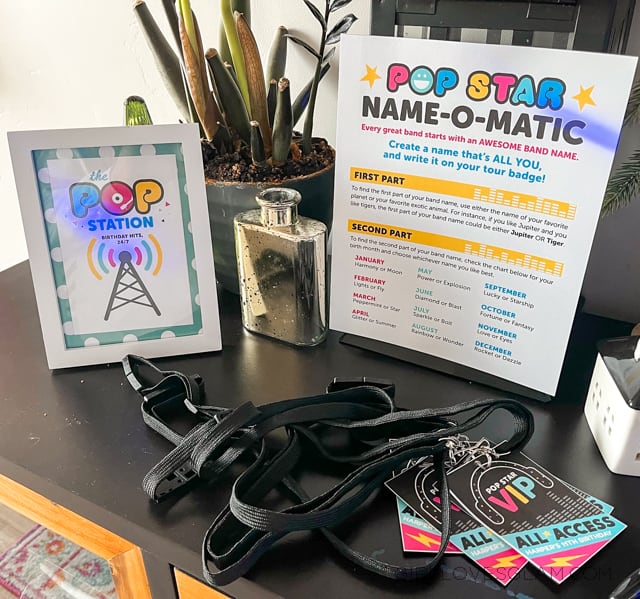 After they got their names, they needed to design their album covers! This was a great activity to do while guests waited for everyone to get there.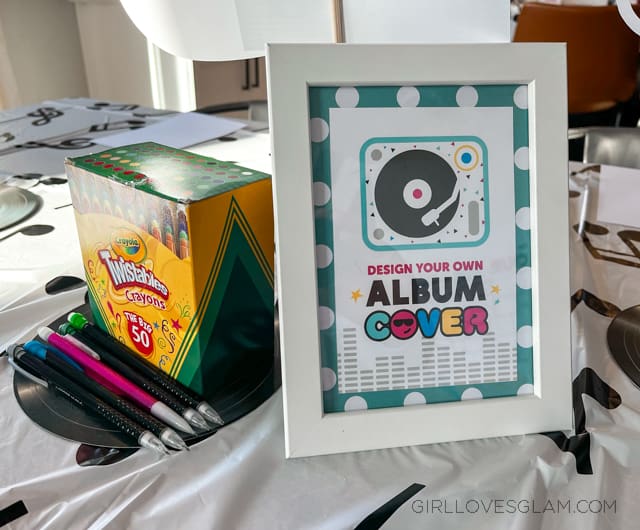 The biggest activity we did was building our own ukuleles. I was going to get inexpensive ukuleles to have the kids decorate but as I was searching for them, I found these awesome kits to build instead. We kept the party invitation list small, so we could do a little more expensive activity. Each kit was just under $25. You can find them here.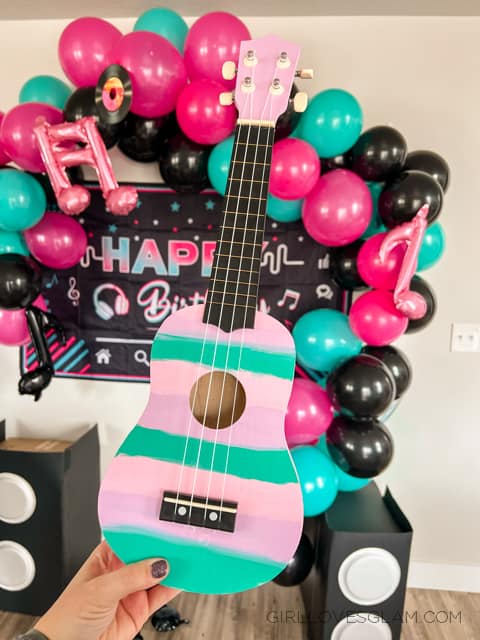 The tricky thing about building these is that it is technically supposed to be done over several days. So, we had the kids paint them and glued them together but sent the rest of the instructions home so that the parents could help them finish assembling their instruments once the glue was completely dried.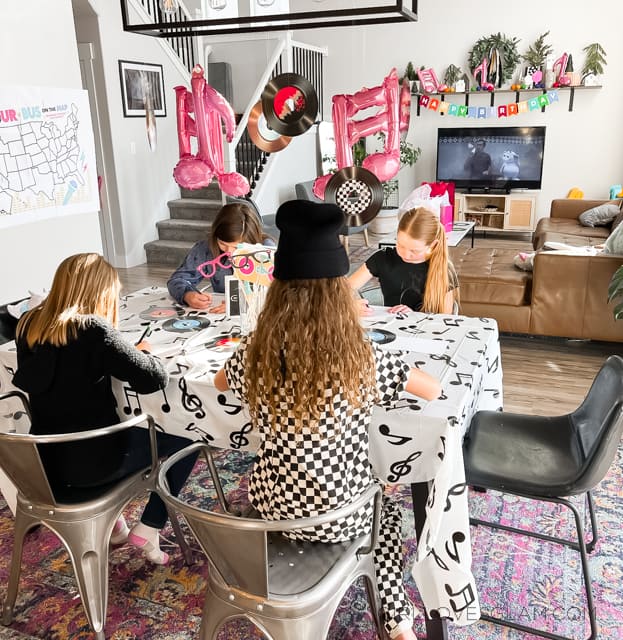 While the paint was drying, we played a game of charades, featuring music themed prompts. It was both hilarious and very entertaining!
Preteen Birthday Party
The party was small but it was full of fun! The birthday girl and her friends all enjoyed their time together celebrating!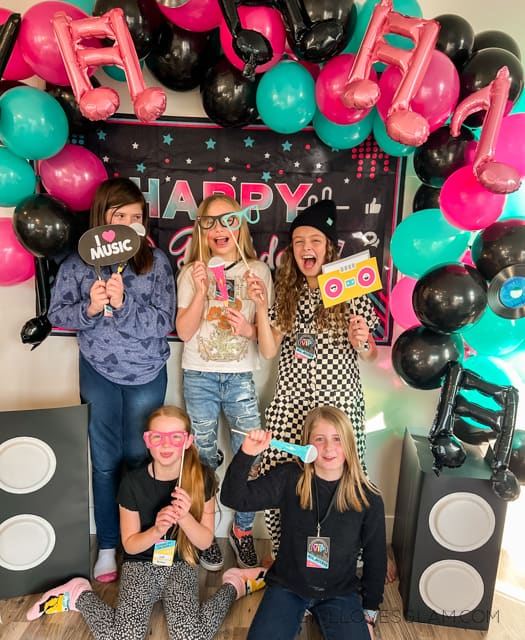 Preteen parties can seem a little overwhelming to plan but they don't need to be! They are still kids who just want to have fun!