My kids' bathroom was very boring and not that functional. So, we gave it a makeover! This colorful kid's bathroom is probably the happiest room in our house now. How can you not have a good day, when you start it in a room this fun?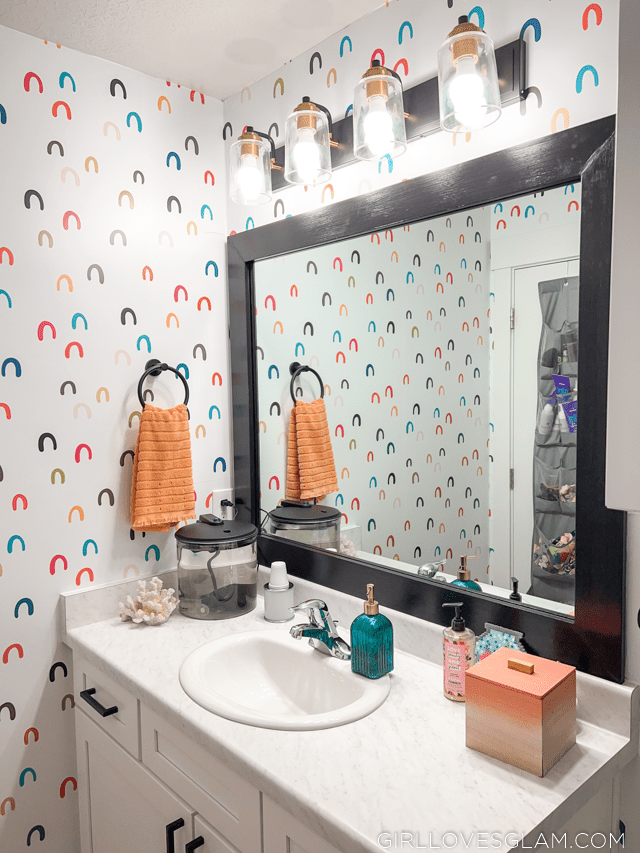 Adding Storage To Builder Grade Bathroom
When we first moved into our house, the cabinets didn't have any hardware on them. That was the first thing we did when we moved in! We also removed the towel rod and replaced it with hooks, so each of our kids could have a place for their own towel. About a year later, we purchased another cabinet to hang over the toilet and added the same hardware on it. It looked like it all came that way! The added storage was so nice!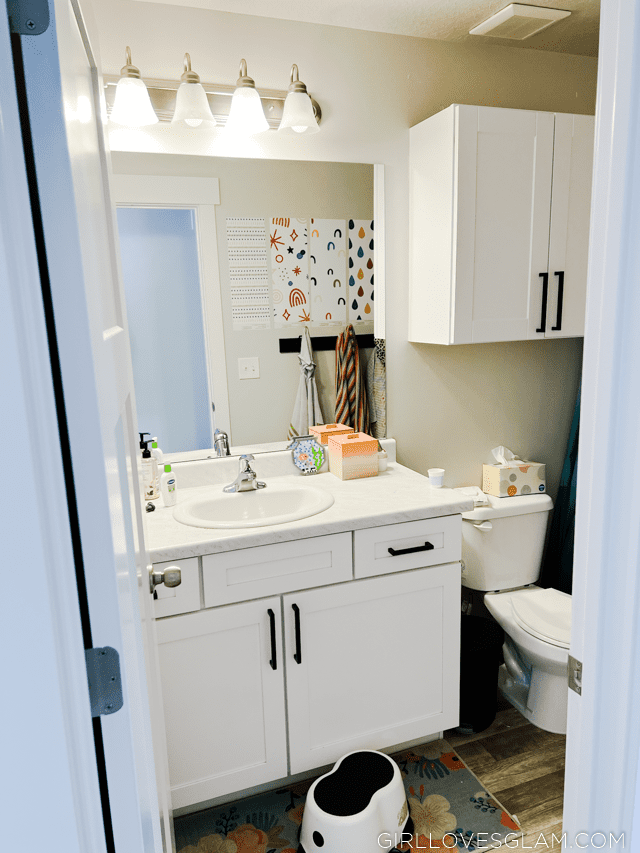 Kid's Bathroom Wallpaper
Now that the bathroom was more functional, it was time to make it more fun too! I got peel and stick wallpaper from Love vs. Design that would match the shower curtain and bring in more of the colors that I wanted to bring into the space. The cool thing about their site is that you can customize each of their designs. They can be the exact colors that you need them to be, order samples, and order the exact wallpaper for your space!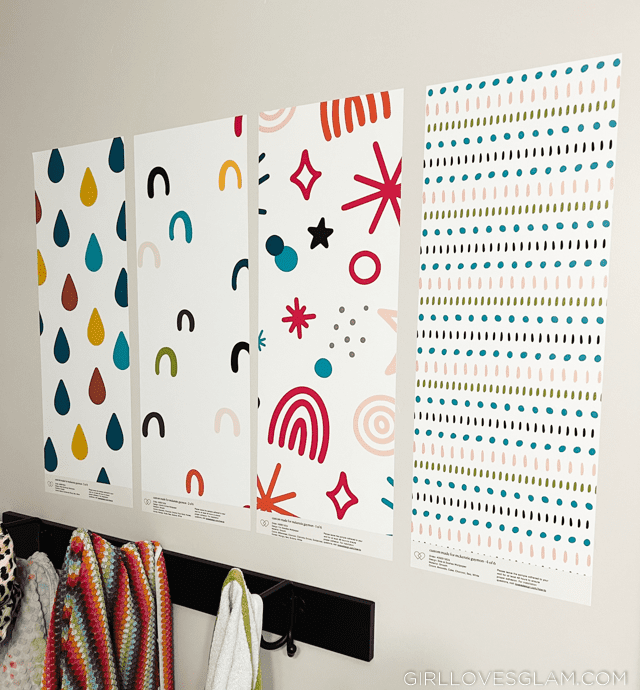 It was fun to watch the bathroom really change as I hung the wallpaper. It really transforms!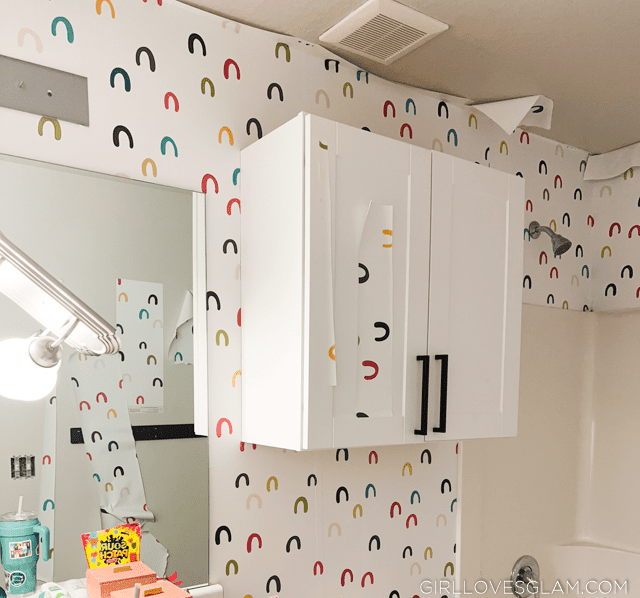 Framed Bathroom Mirror
To make the room feel even more custom and less builder grade, we framed out the mirror. It was so easy to do! We cut out pieces of wood, painted them, and glued them directly to the mirror with construction adhesive. It makes such a huge impact!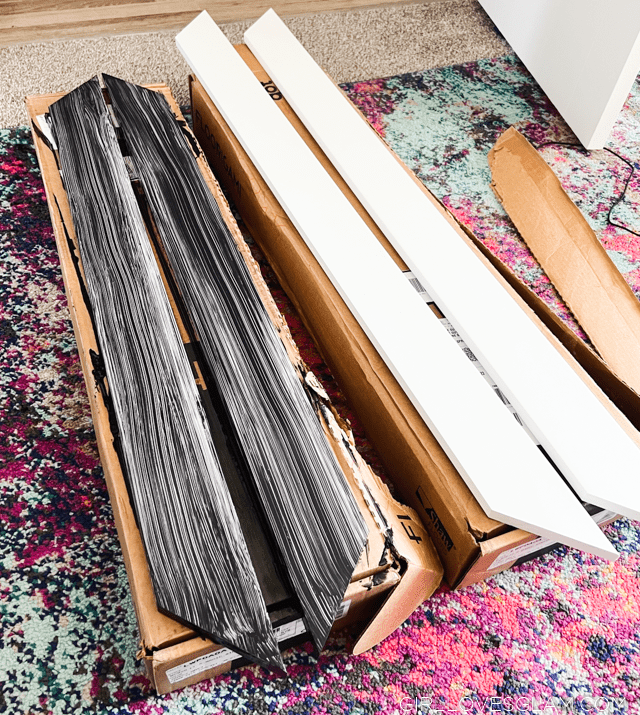 Once we switched out the builder lights with a new one that matches the hardware, the space was completely transformed. This project has me itching to upgrade my bathroom too.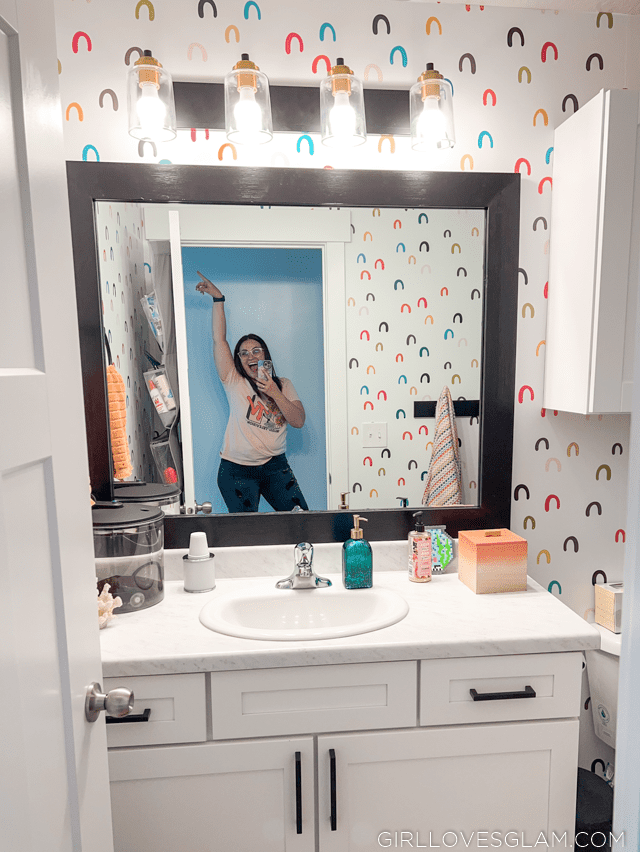 I just can't help but smile when I come in this bathroom. It is just a happy space!
Colorful Kid's Bathroom Sources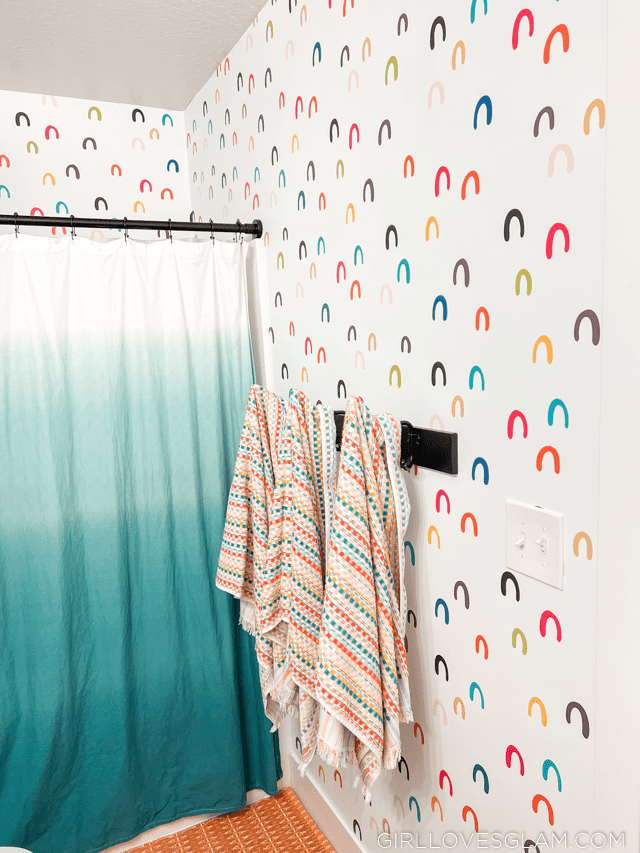 Black hand towel hanger and toilet paper holder