When we built our house, we planned exactly where we were going to be putting our piano. It was the perfect spot! Only, it felt a little boring with just a piano there. It needed something above it. I knew exactly what it needed, sheet music! This sheet music art above the piano was the answer.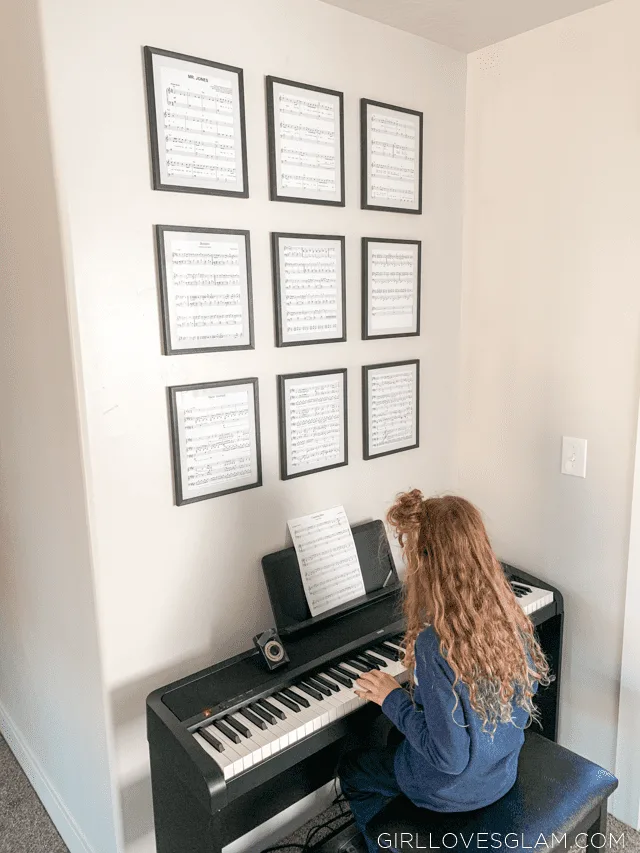 We each chose our favorite song to have framed on the wall. We chose Mr. Jones by Counting Crows, Bandito by Twenty One Pilots, and Show Yourself from Frozen 2. It will be fun to watch as our favorite songs change and we switch out the songs. We will probably add more frames as my other kids learn to play the piano.
It adds such a personal touch to our home, while still feeling appropriate to have by our piano.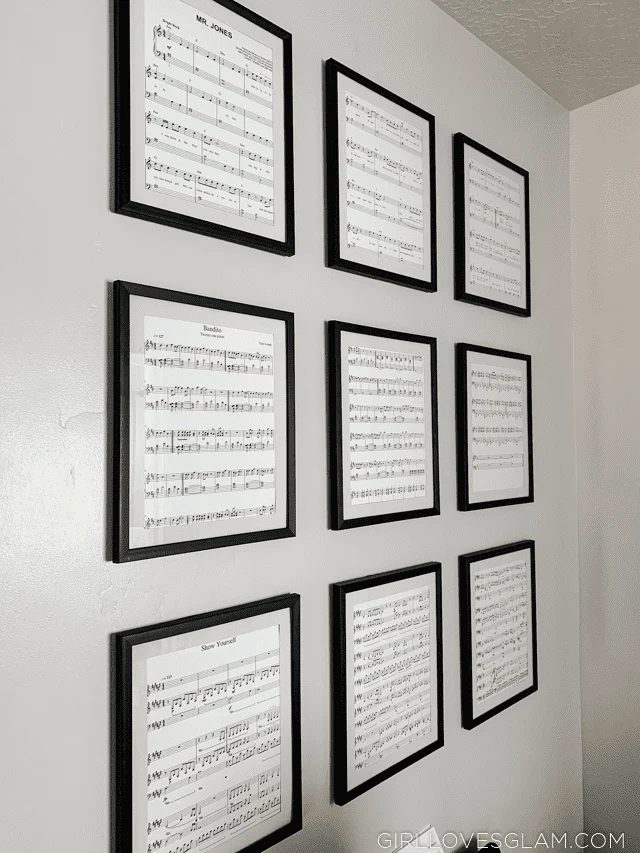 Inexpensive Wall Art Above the Piano
This framed sheet music art ended up costing about $20 total. It is such a great price for such a statement on the wall. I got all of the frames at the dollar store and then purchased the sheet music from various websites. I knew exactly what songs I was searching for, so I found them by doing a Google search with the name of the song and sheet music. I ended up getting them from Music Notes, Muse Score, and Sheet Music Plus.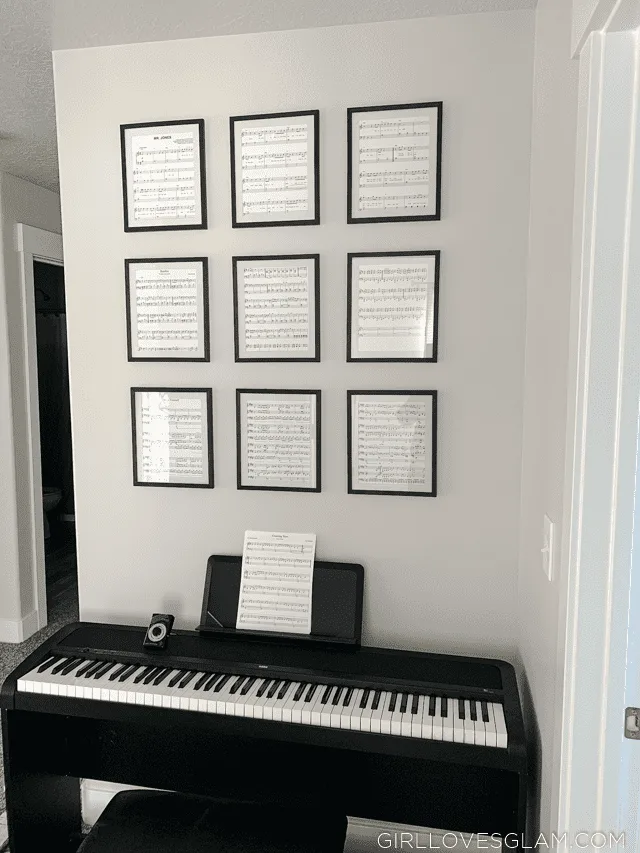 It is such a simple way decorate with art above the piano but I have really loved having it there. I love the reminders each of these songs bring whenever I pass it. It feels neutral enough that it doesn't take over entirely but it makes just the right statement.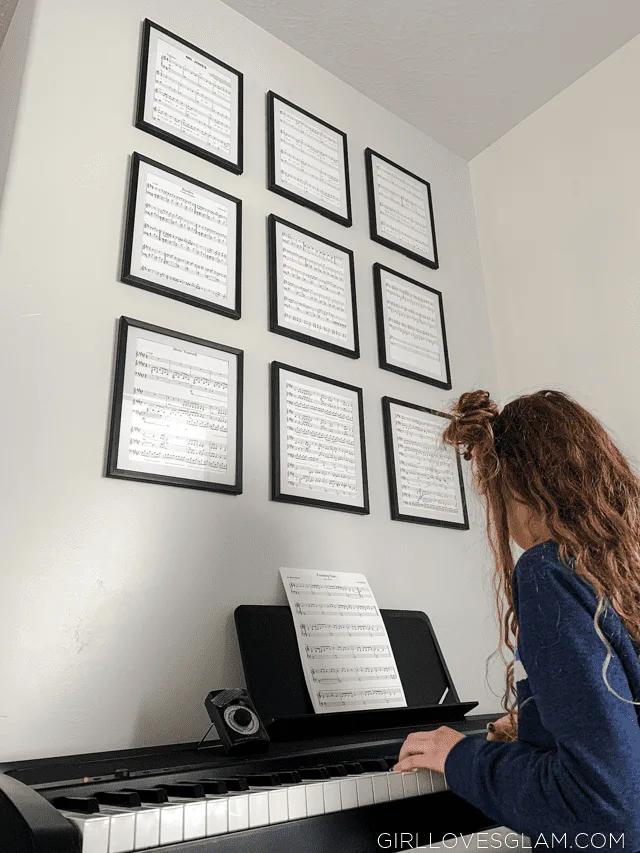 Music means so much to me and to my family. This personal touch means everything!
What is a song you would choose to frame if you did this in your home?