Dressing up in family Halloween costumes together is something that I always dreamed of, so knowing that I got to add another member of our Halloween costume crew was pretty fun! We wanted to highlight him in our costume, so we decided to make him the main character… Peter Pan! Our Peter Pan Family Halloween costumes were incredibly simple, which I really appreciated because I was also taking care of a little baby. I didn't have time to be making intricate costumes!
Peter Pan Baby Costume
Let's start with the star of the show, Peter Pan! This costume was so simple to put together.
Baby Peter Pan Costume Supplies:
Green Baby Short Sleeve Top and Shorts
Red Feather
You could just fold the beanie over and stuff the feather in there but I hot glued the feather in place so it wouldn't get lost.
Peter Pan Wendy Kids Costume
Wendy's dress is simple enough that we were able to find a dress and get the rest of the accessories at the craft store. It was really easy to put this look together. Another thing we loved is that she was able to wear most of these things after Halloween in her regular wardrobe.
Wendy Costume Supplies
Satin Blue Ribbon
Blue Bow (found at Hobby Lobby)
We tied the ribbon around her waist to complete the Wendy dress. For her hair, we twisted back the sides and put it in a ponytail with the big blue bow. So easy!
Tinker Bell Costume
The Tinker Bell costume was another one that we kept pretty simple but it was still something that my 9 year old was excited to wear.
Tinker Bell Costume Supplies
Skin Toned Leggings (this is if you live in a cold environment like we do!)
1.5 inch wide elastic
Green Tulle on a spool (this is cheapest at craft stores on sale or when you use a coupon)
Yellow Hair Spray (Walmart usually has the cheapest options in their costume section)
2 Large White Pom Poms
2 Hair clips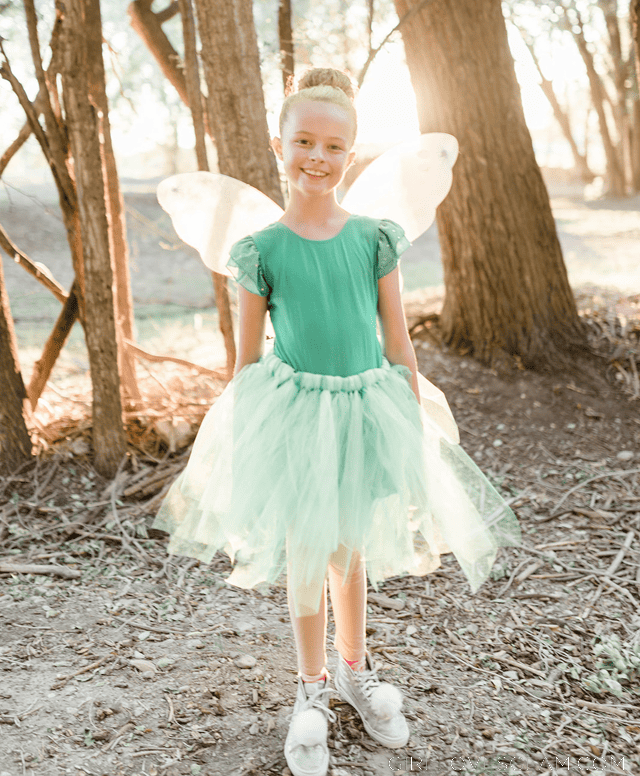 The only DIY elements in this costume are the skirt and the pom poms for the shoes. For the skirt, you can follow the tutorial for my Girls Ninja Turtle Costume. The steps are all included there.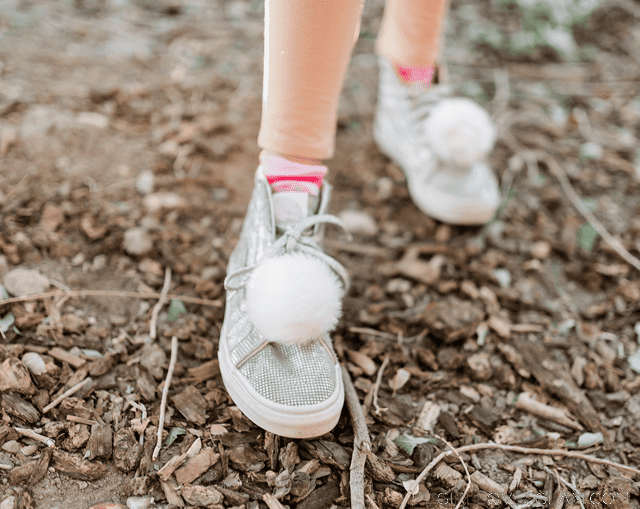 The shoe pom poms were made by hot gluing hair clips to large pom poms. We clipped them onto her shoelaces so that she could have the signature Tinker Bell pom poms on her shoes!
Captain Hook and Smee Couple's Costume
Captain Hook and Smee might not be the best duo but they make a pretty funny one! It is a great couple's costume on its own and it easily becomes a Peter Pan family costume when paired with other characters.
Smee Costume Supplies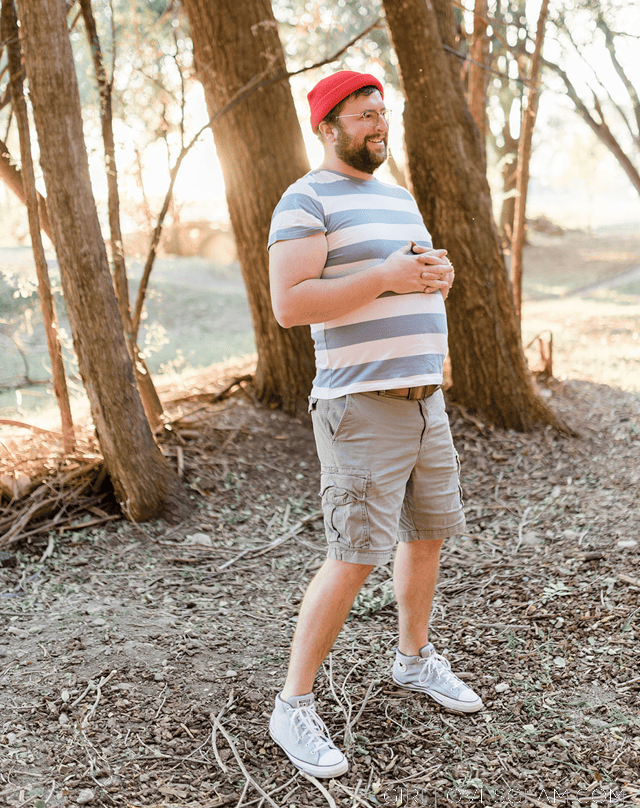 Where he already had a beard and glasses, we didn't do anything else with his costume. He appreciated not having to dress up more than that!
Captain Hook Costume Supplies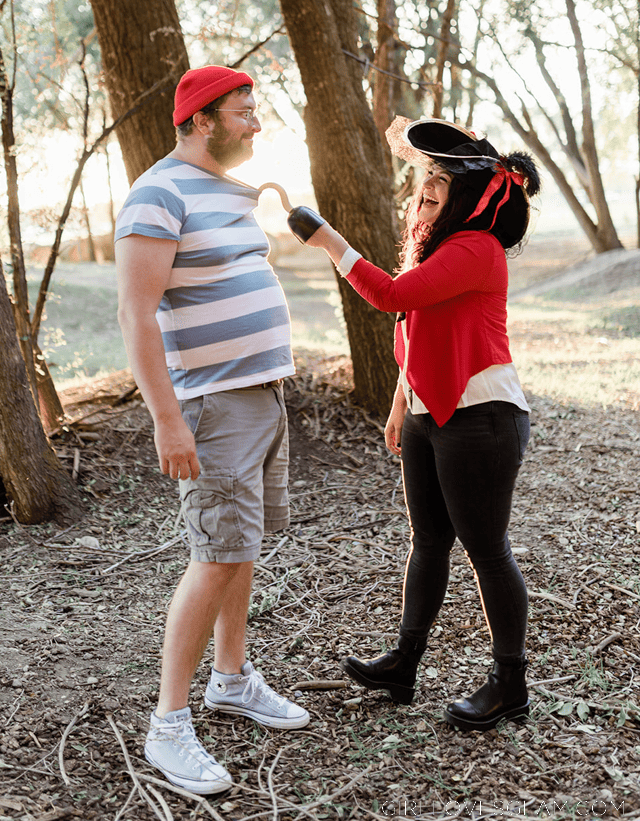 There was no DIY elements to my costume, which was great! If you really wanted to take it a step further, you could add the mustache. I wanted to keep the focus on the kids and keep the adult's costumes as minimal as possible.
Family Peter Pan Costumes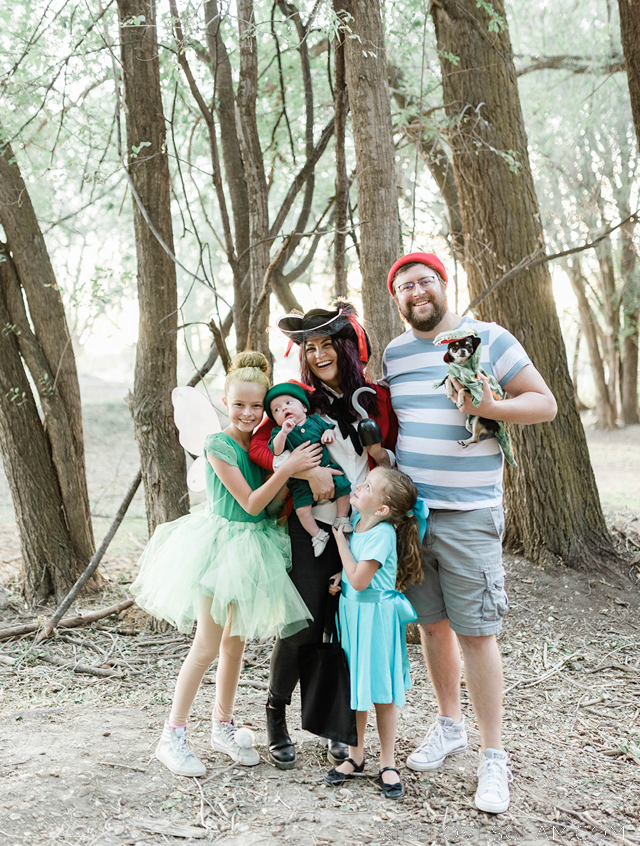 While we are featuring our family's Peter Pan costumes, we can't skip our fearless crocodile! Our dog is so tiny that even the smallest costume was big on her but it made for a funny addition to our costumes!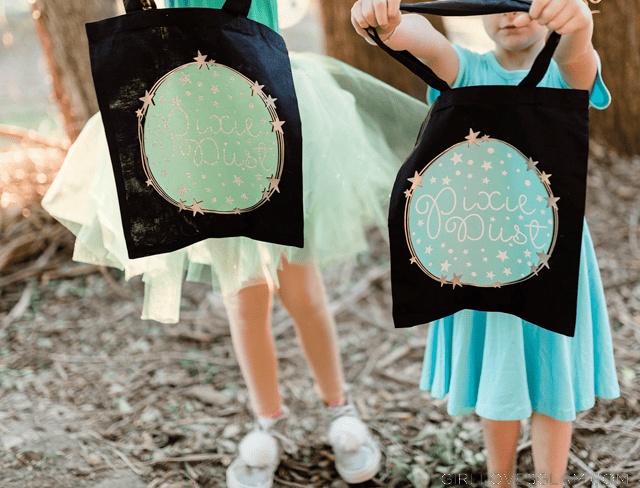 The trick or treat bags were made with my Silhouette Cameo and iron on vinyl. The pixie dust bags felt like the best fit for their costumes!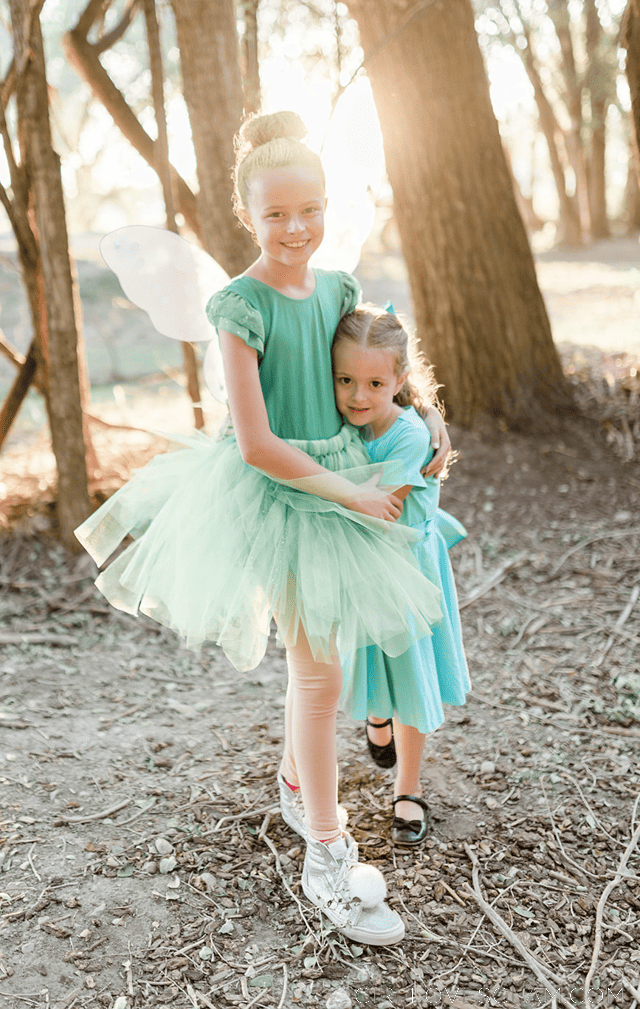 Overall, these simple costumes were perfect for the Halloween right after adding a new member to our family. They didn't take the hours that many of our costumes in the past have taken but they were still a lot of fun!
If you want to get even more family Halloween costume ideas, be sure to check out our previous costumes!