Thanksgiving is one of those holidays that seems to get skipped a lot. The sad thing is it is one holiday that truly stands for something that we should all be paying attention to. It isn't just a Thursday where we stuff our faces and make shopping plans for the next day. It is a time where we can really reflect on what we have been blessed with and surround ourselves with the people we love. I wanted to focus on being grateful for the entire month of November, so I made this sign that we can look at throughout the month and even add our own leaves to with things we are grateful for if we wanted to.
I love that this sign features geometric leaves. I am a sucker for geometric ANYTHING!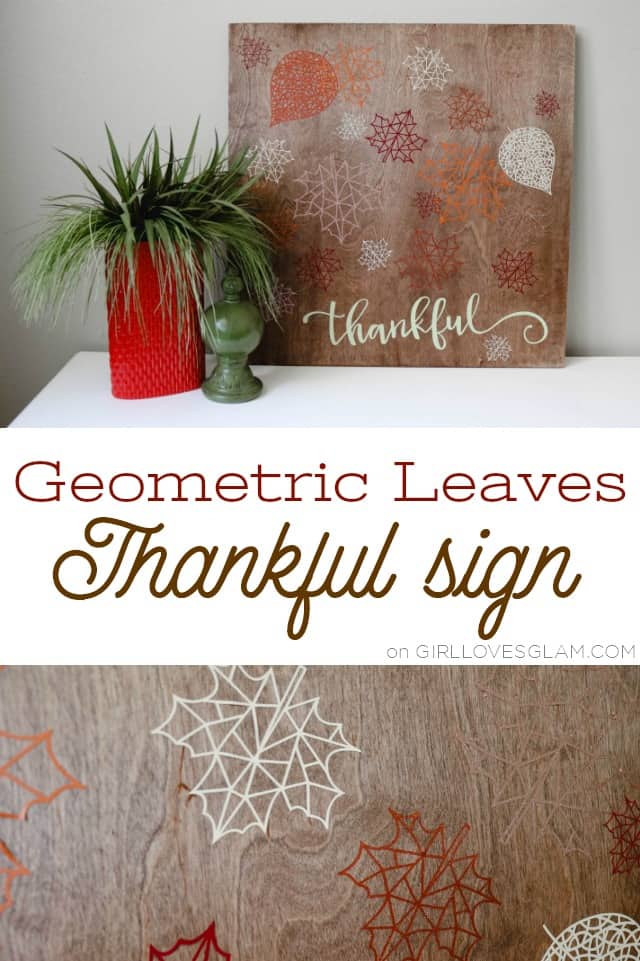 Here is what you will need to make your own…
(affiliate links included)
Wood- 2ftx2ft or whatever size you want your sign to be. I just went to Home Depot and found some wood I liked the grain pattern on and had them cut it for me.
Wood stain– I love the Minwax stain wipes. They literally work like cleaning wipes, only you wipe the wood stain on the wood. Then wipe off the stain with a paper towel and let it dry. It takes about an hour to dry completely. They are basically the dumbie's guide to wood staining.
Vinyl– All of my vinyl is from Expressions Vinyl. I used the colors Celadon, Nut Brown, Burgundy, Beige, Glitter Rosy Gold, and Glitter Rust.
Transfer tape– I also get this from Expressions Vinyl.
Silhouette craft cutter– I use the Silhouette Cameo 3 and I love it!
First, stain your wood and let it dry.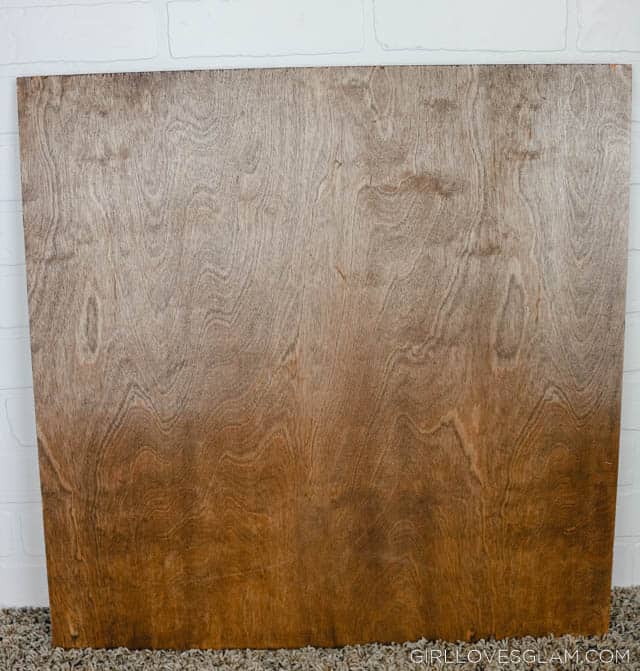 Using Silhouette Studio, get your leaf shapes that you want to cut out. I bought all of my leaf shapes I used, but you could easily find free images you want and just have Silhouette Studio trace them for you.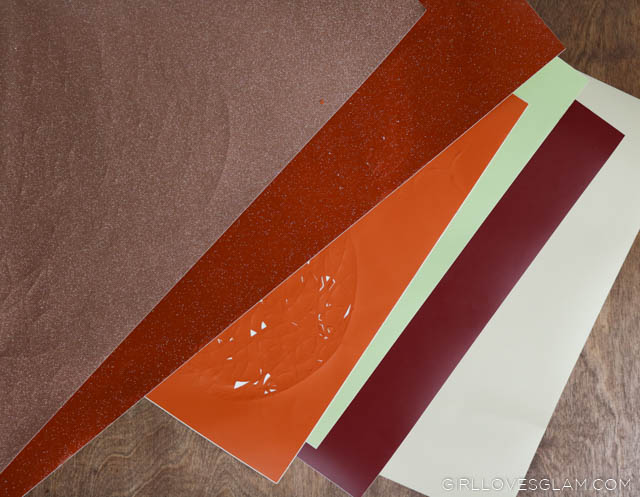 Make your leaves into different sizes and cut them out onto all of your different colors of vinyl.
Cut out the word "thankful" onto your vinyl.
Start adding your leaves to your piece of wood. Mix up the different colors so that it just looks like leaves falling down your sign.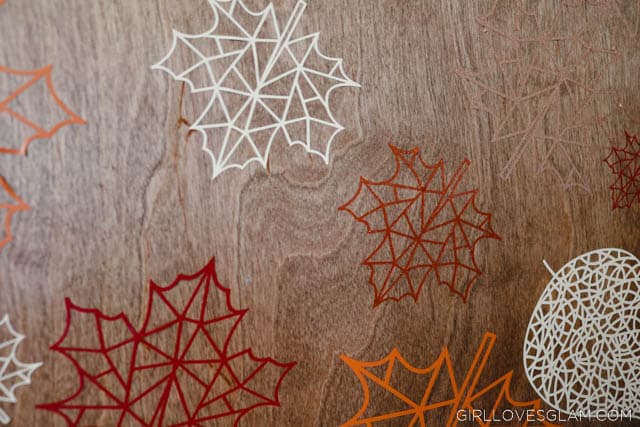 Add the "thankful" word to your sign.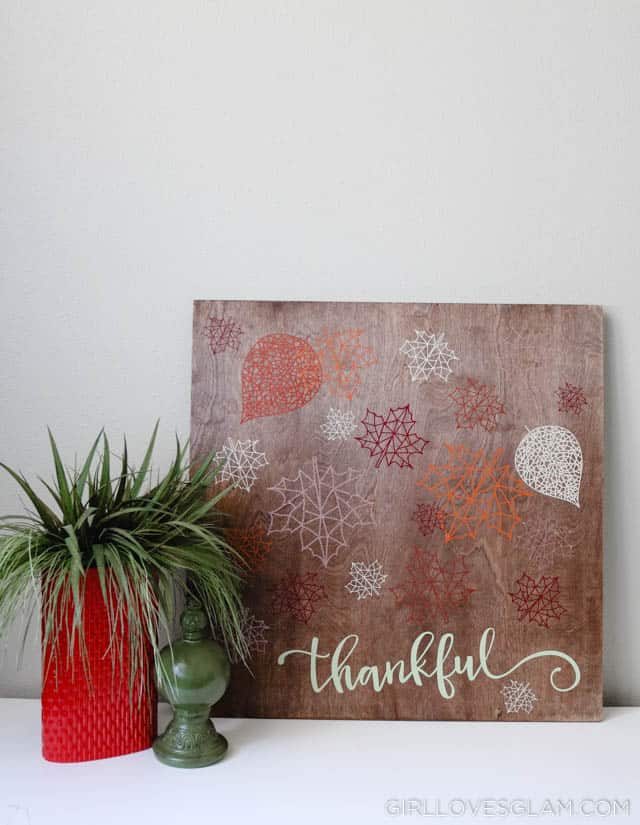 Now you have yourself a unique piece of home decor that will also remind you what you are thankful for all month long!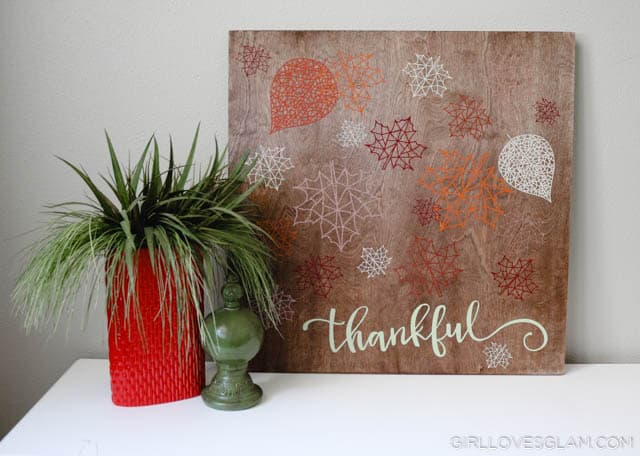 Have a very happy Thanksgiving!