Thanks to LISTERINE® I'm practicing good oral care as part of a sponsored post for Socialstars #Listerine
I feel like I have been on a journey of self development for years. It has had its ups and downs, but I feel like I have accomplished a lot because I have set goals and strive to make myself a little better each day. Like I said, I have definitely experienced failures in my journey of self development, but I have learned a lot because of those failures. One part of my self development that I have been trying to focus on for the past year has been my health. I don't consider myself an unhealthy person, but I have definitely had some unhealthy habits I am still trying to battle and have been able to create some healthy habits as well!
Last summer, I tried going on a few jogs. It was the first time I had ever really gone for a run that wasn't part of some sort of team practice. It was really hard. It was so hard for me that I gave up pretty quickly. I couldn't see why anyone would want to go for a jog if they didn't absolutely have to. This spring, I started going for light jogs to clear my head at night. I would run on and off for about 1-2 miles. I slowly was able to run for longer periods of time and I saw something pretty amazing happening to my body. My lungs were getting stronger! I suffered from asthma as a teenager and have had asthmatic episodes through my adult life as well. That has been one of my many excuses not to run, but my body was getting strong enough to overcome that. It felt good! I started running three times a week and finally got to the point where I could run three miles without having to stop and walk. I decided to sign up for a 5K that happened on my birthday. Although I didn't get to sleep in on my birthday, there was no better way that I could think of than to start my 27th year as someone who was dedicated to becoming healthy.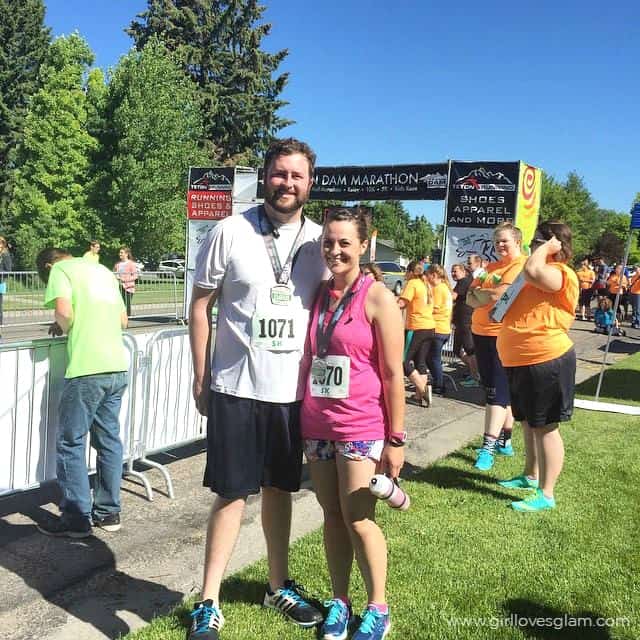 After meeting my goal of running a 5K, I continued to run because I learned that it was actually an enjoyable experience for me. I was NOT expecting that. I went on to run two more 5K races, including one that hosted a 1 mile kids' run that my daughter participated in. It was really neat to see her experience a race in her own way.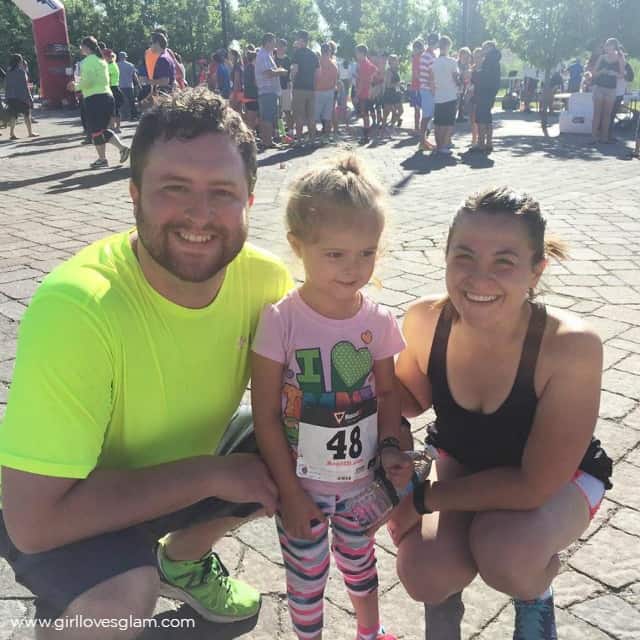 I continued to focus on my running and to start focusing on my overall health more too. I started eating a little better, focusing more on my oral health, and tried to get more sleep. Things were going really well. Then we moved. That was when everything got kind of thrown up in the air for me! I didn't run for 6 weeks, I was eating everything in sight, and I barely slept. Thankfully I met a neighbor of mine who had signed up for a 10K race that was happening and I knew that I needed to use that opportunity to restart my personal health development. I signed up and ran my first 10K! It was really hard, but I am so glad that I did it!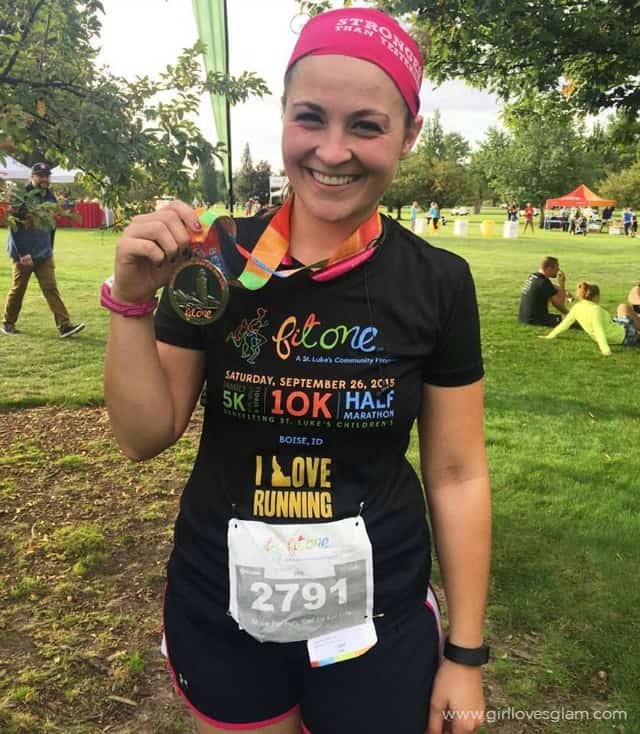 I can honestly say that I have started to focus more on my overall well being again. I am exercising a lot, being more conscious of what I am eating, and taking care of my oral health too. I am still trying to get my sleep (or lack thereof) under control, but I am working on it!
Why should you care about your own personal development? We are only given one body, we need to take the time to make sure that it is the best one we can have. This doesn't mean that you have to look like a personal trainer, but treat your body with respect. This includes your brain! Step away from the electronics and do something to stimulate your brain.
You may wonder why I mentioned my oral health as well, but oral health has been a major part of my life since I was 2 years old and my dentist told my mom that I had 12 cavities. Yes, you read that right! I lived on juice and it totally destroyed my teeth. What I have come to learn is that I have really soft teeth that require more attention than some lucky individuals in the world. Thankfully it is something that can pretty much be controlled with the right oral care. Did you know that nearly half of American adults over the age of 10 suffer from gum disease? In adults 65 and over, the rates increase to 70%! That is a lot of people! Eight in ten people think that they have a healthy mouth, but the truth is that most Americans suffer from some form of oral disease. Brushing your teeth alone misses 75% of your mouth, but by rinsing your mouth with a therapeutic mouthwash, like LISTERINE® twice a day, it can clean virtually 100% of your mouth and get that nasty bacteria out of there. I have started rinsing with LISTERINE® again and my mouth feels so much better than it was when I fell off the bandwagon.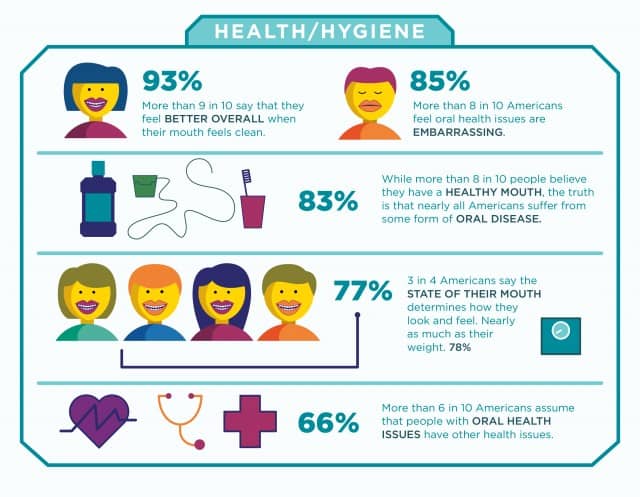 LISTERINE is committed to promoting healthy oral care habits, that's why they're partnering with Oral Health America, who's FALL FOR SMILES campaign is committed to educating the public about the positive impact good oral health can have on one's overall health and well-being. OHA's mission is so important to LISTERINE they are jump starting the giving with a $20K donation, with the hopes of reaching $40K through consumer engagement.
I would love to hear all about your own personal development story! How have you tried to focus on your own personal development?
You can learn more about LISTERINE® on Facebook and Twitter!
All data referenced in this post was provided by the LISTERINE® Brand Survey. To learn more, please go to http://www.listerine.com/healthy-mouth-vs-unhealthy-mouth