Thanks to LISTERINE® I'm practicing good oral care as part of a sponsored post for Socialstars #Listerine
I feel like I have been on a journey of self development for years. It has had its ups and downs, but I feel like I have accomplished a lot because I have set goals and strive to make myself a little better each day. Like I said, I have definitely experienced failures in my journey of self development, but I have learned a lot because of those failures. One part of my self development that I have been trying to focus on for the past year has been my health. I don't consider myself an unhealthy person, but I have definitely had some unhealthy habits I am still trying to battle and have been able to create some healthy habits as well!
Last summer, I tried going on a few jogs. It was the first time I had ever really gone for a run that wasn't part of some sort of team practice. It was really hard. It was so hard for me that I gave up pretty quickly. I couldn't see why anyone would want to go for a jog if they didn't absolutely have to. This spring, I started going for light jogs to clear my head at night. I would run on and off for about 1-2 miles. I slowly was able to run for longer periods of time and I saw something pretty amazing happening to my body. My lungs were getting stronger! I suffered from asthma as a teenager and have had asthmatic episodes through my adult life as well. That has been one of my many excuses not to run, but my body was getting strong enough to overcome that. It felt good! I started running three times a week and finally got to the point where I could run three miles without having to stop and walk. I decided to sign up for a 5K that happened on my birthday. Although I didn't get to sleep in on my birthday, there was no better way that I could think of than to start my 27th year as someone who was dedicated to becoming healthy.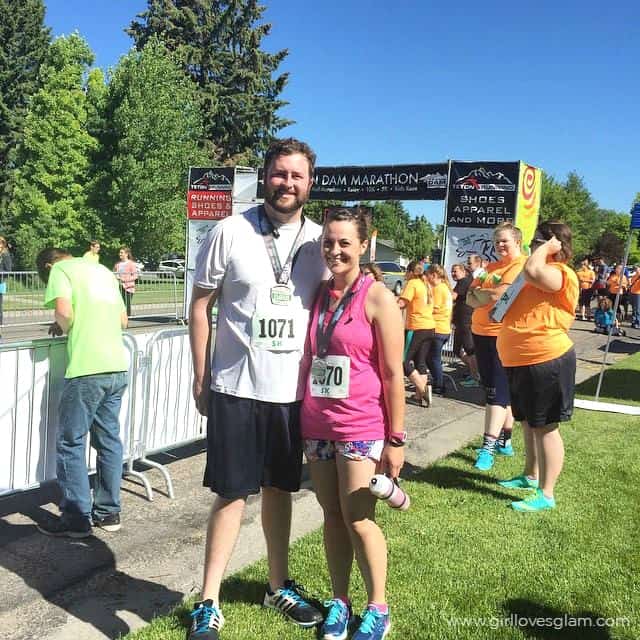 After meeting my goal of running a 5K, [Read more…]