This is a sponsored post written by me on behalf of Off Broadway Shoe Warehouse. All opinions are 100% mine.
I love dressing for Fall. As much as I love the easy breezy attitude of summer, I love the idea of getting back to a routine and adding more textures into my wardrobe. Autumn has always been one of my favorite times of the year to get dressed.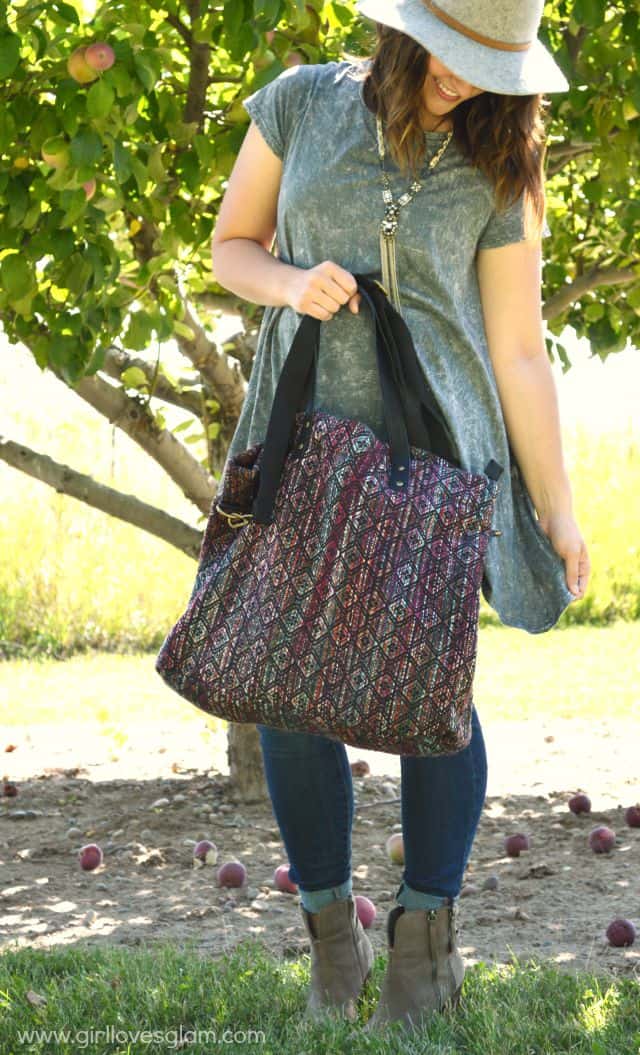 One of my favorite parts about dressing for the Fall is that I get to break out all of my favorite boots! I love that boots are so trendy right now. There are so many different styles available too. I feel like I have to have boots in every style and in every color to go with each outfit in my closet!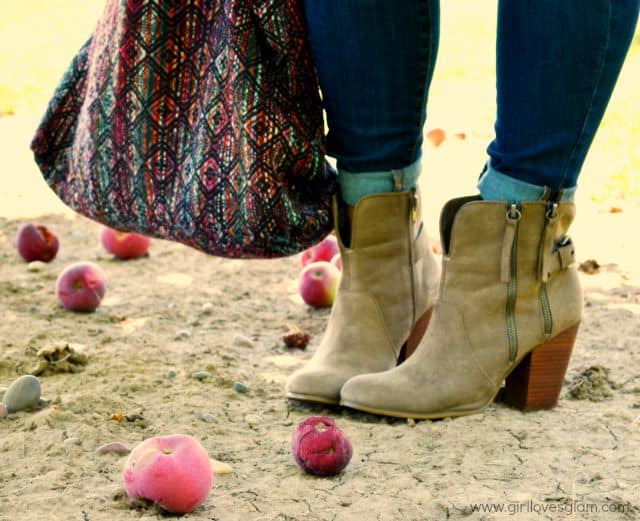 My favorite boot style that seems to be taking over my closet are short boots. I just love how short boots look with jeans that have been rolled! They look great with dresses and skirts as well. I feel like they look really good on everyone. They don't go up high enough to cut off anyone at an awkward, unflattering spot on their legs and often times they have a small heel so it adds a little height to my short frame as well!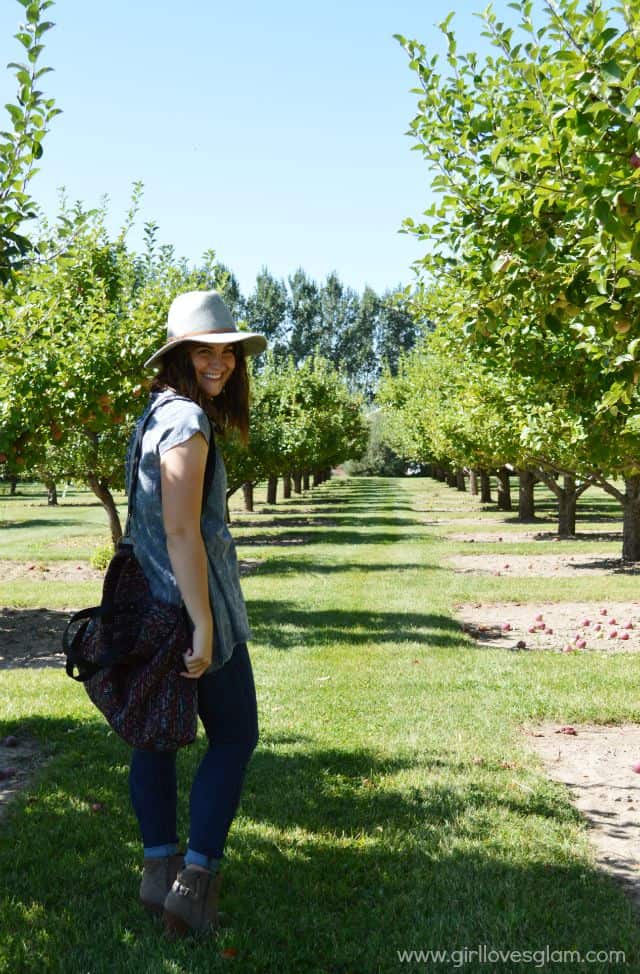 These killer Madera boot by Carlos Santana boots will be a part of just about every outfit I wear this fall, including this outfit that may just be my new favorite! I love that I feel a tiny bit dressed up because I'm not just in a boring t-shirt and sneakers, but I am comfortable enough to run errands, play with my daughter, and work at home.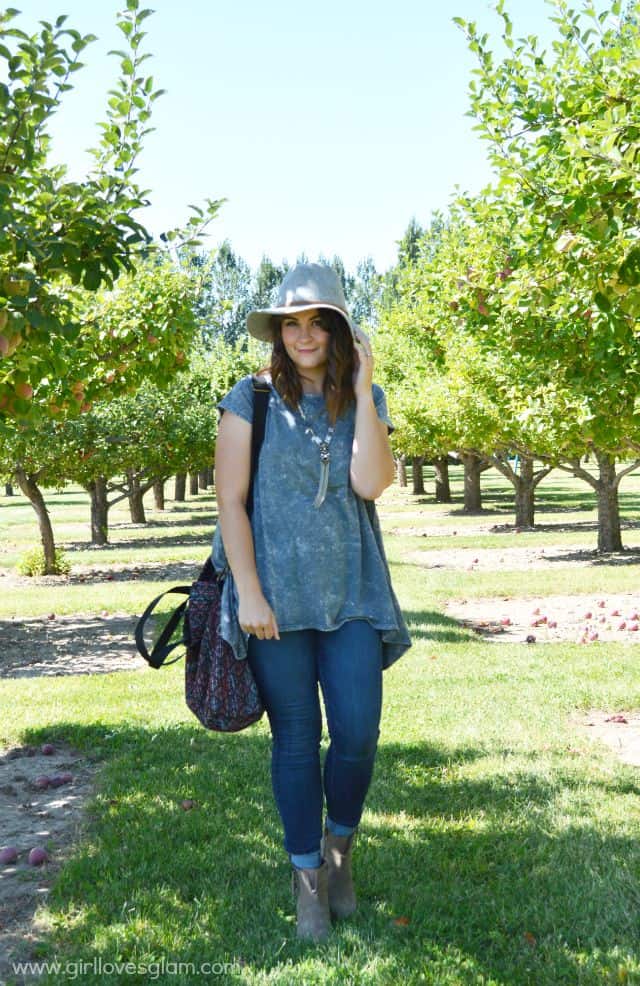 Another reason to love my new boots is that they came from Off Broadway, so they can be found with tons of other great boot styles at warehouse prices. You can shop short boots at offbroadwayshoes.com.
I am participating in a competition to see who wore these boots better! I would appreciate your votes.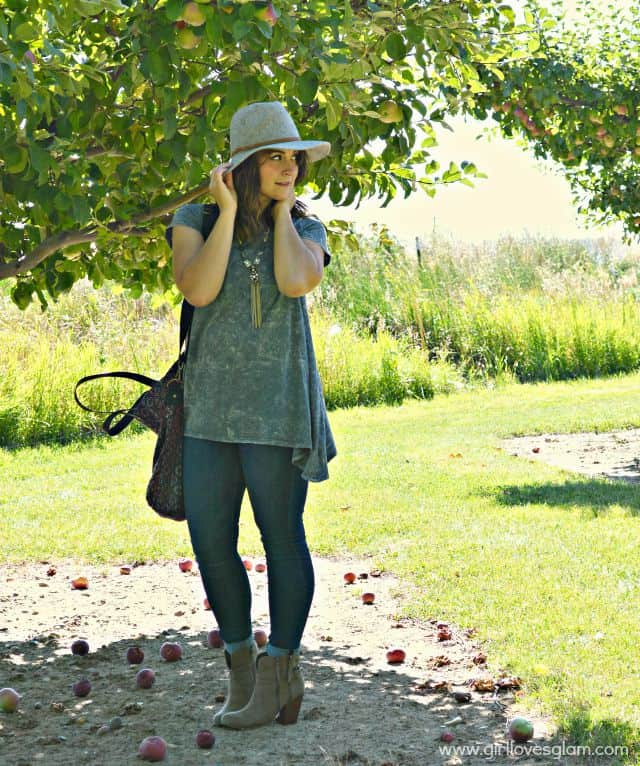 You can vote for me and be entered to win $100 and Off Broadway is having style face-offs with $100 prizes every week until 11/2! Make sure you Vote for my look! Voting goes from 10/6-10/12.
What types of boots do you like to rock during the Fall season?