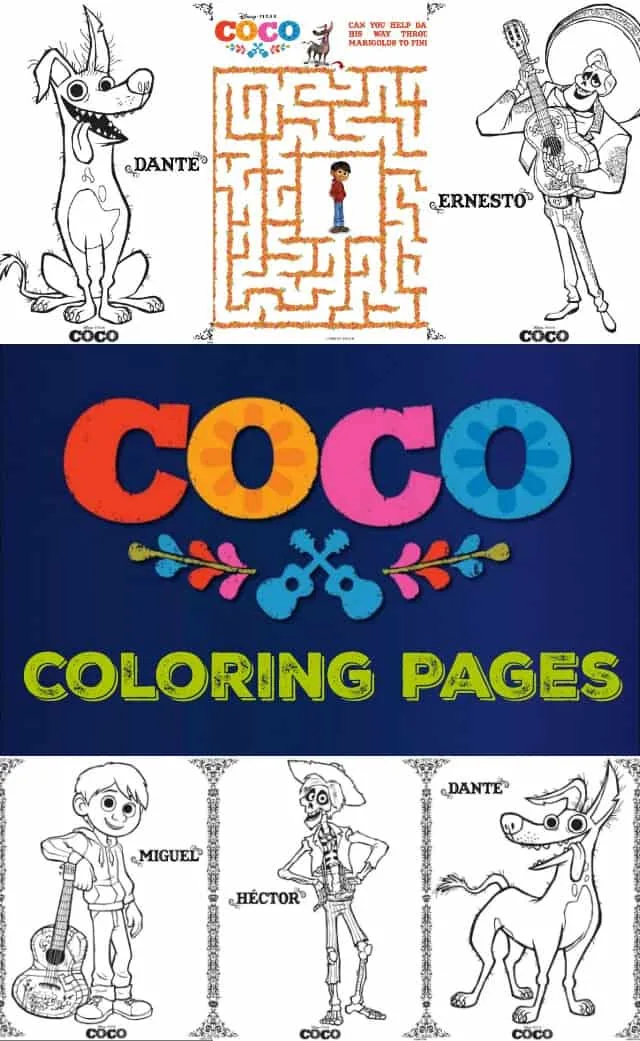 I always look forward to seeing what magic Disney Pixar will create with their movies. When I first started seeing previews for COCO, I was honestly a little hesitant. I wasn't sure how a movie about dead people would be for kids. I had faith that Disney Pixar would turn it into something heartwarming and that it would be loved just as much as every one of their movies has been. When we went to a movie recently, I saw a new trailer for COCO and I knew that I my suspicions were correct in that it would be a heartwarming film that my family would enjoy.

The trailer had me excited to see the movie! It looks like it is going to be such a neat story line about learning from our ancestors and appreciating what we have. I can't wait to take my family to it after it is released on Thanksgiving (November 22)!
To get prepared for the movie, your kids can color these fun coloring pages! Click on the photo to be lead to the page to download each of them.
Are you excited for the COCO movie?