I'm sharing #LISTERINE in my life as part of a LISTERINE® sponsored series for Socialstars™
You have probably noticed that I am a big fan of the LISTERINE® Bring Out the Bold campaign. I just love it when companies encourage people to be the best versions of themselves! The group of people who take the challenge to live their life boldly are part of what LISTERINE calls the Bold Percent.
One person that I definitely think is part of the Bold Percent is my husband, Dave. Many of you have commented when he shows up on my social media channels because he has lost so much weight.
His entire weight loss journey is something that I want him to share at some point, but I want to share it from a wife's perspective because he truly is my hero. Before losing weight, Dave drank a lot of soda and used food as a form of entertainment. I won't put this all on him because I was the exact same way. We both started a pretty intense diet in May and he hasn't ever looked back.
I remember when I started running last year, Dave told me how proud he was of me because he didn't think that was something he could ever do. He had been a runner when he was about 18 years old and even when he ran at that point in his life, he couldn't run more than about 4 miles. He expressed his thoughts that he didn't ever think he would run again in his life.
Flash forward to 2016 at the very same 10k race where he told me that he would never be able to run that far the year before. He ran that 10k and did it with ease! This time, I was the one cheering him on from the sidelines because of pregnancy. It was such a neat experience to see him cross that finish line and know that he had accomplished something that not too long ago wasn't even a possibility.
I have just loved watching his complete transformation. He is literally a completely different guy who makes time for himself and his health each day. He is still the same guy I have always loved, but he is a much more involved version of that guy now. It has been really neat for Harper to watch his journey too and get involved in her own way as well. She is much more willing to go and do active things with our family and I love that active spirit coming out in her as well.
Can you even blame me for being just a little proud of this guy and his accomplishments? I will definitely have him share his health journey with all of you when he is ready to share it from his perspective.
How can you be a part of the Bold Percent? You can test your boldness and can instantly win a prize that ignites your inner bold with LISTERINE® too!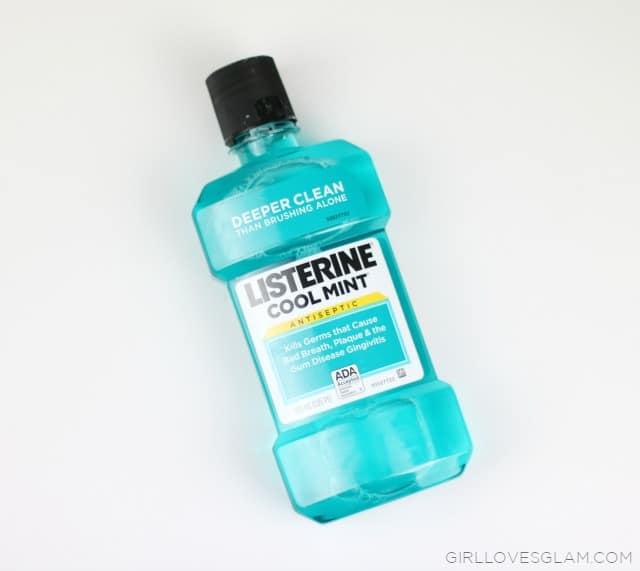 You can learn even more about LISTERINE® on their Facebook and Twitter pages.