I love creating makeup looks to wear at night. I love the drama of it! Sometimes night looks can be a little too dramatic though. If you are going out to a nice dinner with your husband or just want to look extra special for a wedding reception, you don't want anything overly dramatic. That is when it is time for a nice, neutral night eye.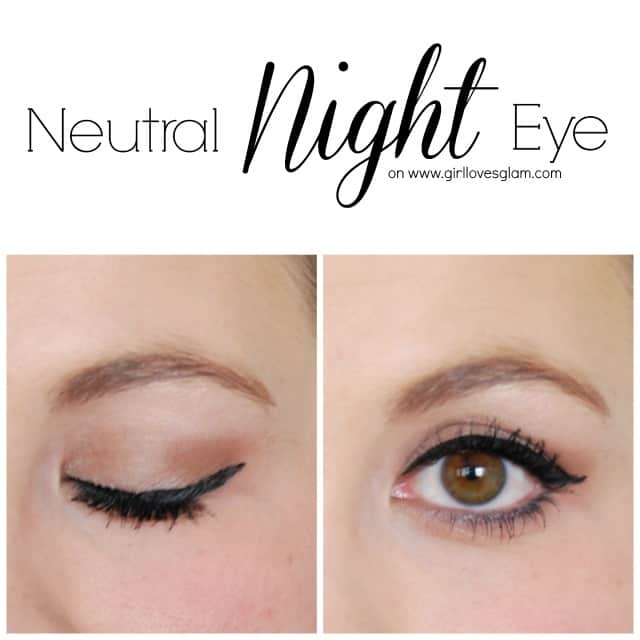 It is such an easy look to achieve and the eyeliner makes such a big impact! It makes your eyes look bigger and adds just the right amount of drama to a nighttime look. Here is what you need to achieve this look…
*Cream colored eye shadow
*Light brown eye shadow
*Dark brown eye shadow
*Charcoal/Black eye shadow
*Black liquid eyeliner
*Mascara
Now for your instructions…
1. Brush cream eye shadow all over lids.
2. Brush light brown eye shadow on bottom half of top eyelid.
3. Put dark brown eye shadow on the outside corner of eyelid.
4. Using the liquid liner, line the top lash line. Go back over the top of it and brush up and out a little to make the outside edge thicker. Do this over and over again until the outside edge is pretty thick and dramatic.
5. Use a smudge brush to brush charcoal or black eye shadow into the bottom lash line.
6. Finish off with a good coat of mascara.
Now go out and have the night of your life! Be sure to check out all of the makeup posts that are part of A Month of Makeup!