I had a special request for a post about what eye shadow colors go well with eye colors as part of A Month of Makeup series. I realized that most people don't know what eye shadow colors to wear! I made an infographic to help you remember too. You can even print it off and keep it in your makeup bag. Just save the image to your computer and print it off!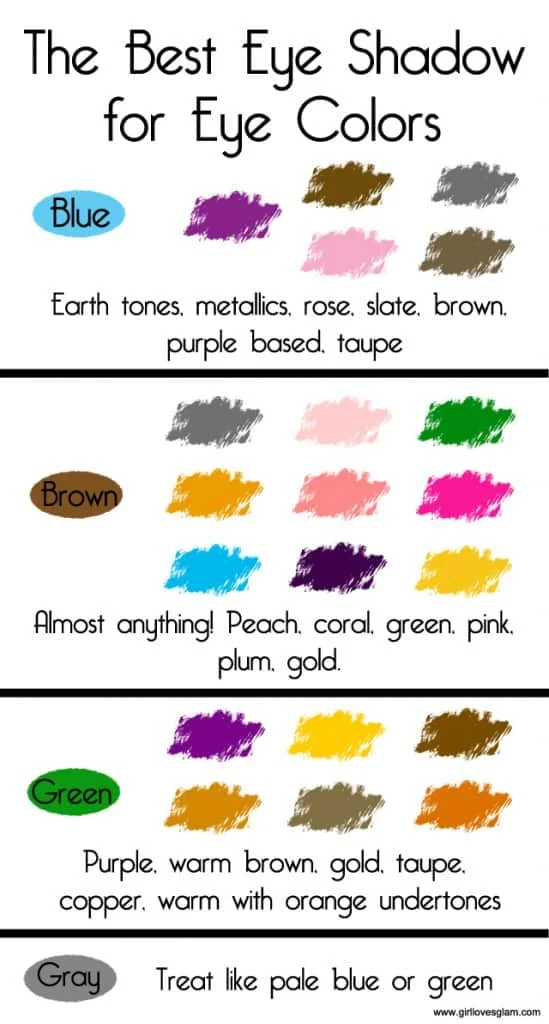 Remember that with each of these colors mentioned, you can play around with several tones of these colors as well. You can have the color be lighter or darker too depending on how bold you want your look to be.
Blue: You can wear earth tones, browns, metallics, purple based colors, taupe, rose, and slate.
Brown: You can basically wear every color! Lucky you! The colors that really make brown eyes pop are peach, green, coral, pink, gold, and plum. If you have different colored specks in your eyes, you can choose those colors to accent too.
Green/Hazel: Colors that look great with green/hazel eyes are copper, taupe, gold, warm brown, purple, and warm colors with orange undertones.
Gray: Gray eyes are pretty rare. If you have gray eyes, you should treat them like a pale glue or green. Just figure out what color is the base color is to the gray and go with that.
I hope this helps! It is amazing to see how much better your eyes look when you use specific colors to really make them pop!