I have a major Minnie Mouse fan at my house. One day as I was trying to think of something to do with her hair, she wasn't really cooperating. I was kind of desperate to come up with an idea for her hair that she would sit still for. When I couldn't think of anything, I asked her what kind of hair she wanted that day. I was not at all prepared for what she was about to throw at me… Minnie Mouse hair! Say what?! Minnie Mouse doesn't even have hair! That is when I came up with the idea to do Minnie Mouse EARS as the toddler hairstyle instead of her hair that doesn't actually exist.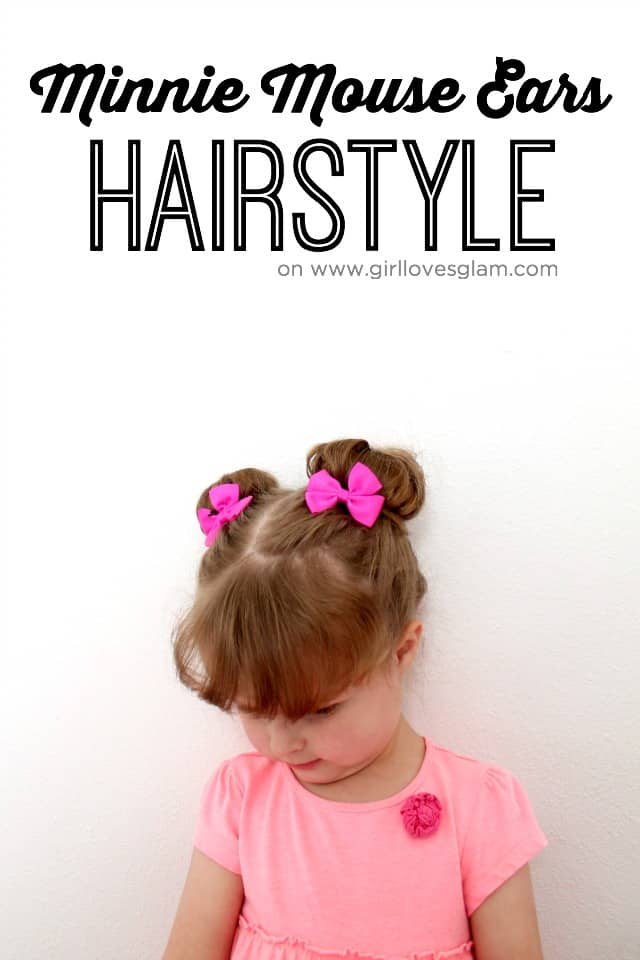 There are a few really great things about this hairstyle. One of the great things is that it is really easy to do, but what is probably the greatest thing is what happens if you do it when the hair is wet! If you do this hairstyle when the hair is wet, it turns out really smooth (Unlike the photos I have of the hairstyle. We were kind of a hot mess all together that day.), the hairstyle will usually stay looking good for at least another day after you have done it, AND when the buns start looking a little bent out of shape you can take them out and they leave the most adorable ringlets behind that make for a super cute ponytail on the last day. If your girls are anything like mine, they HATE getting their hair washed. This hairstyle is a saving grace that it lets me get away with not washing her hair for about 2 days, so we can enjoy bath time without the dreaded hair washing fight.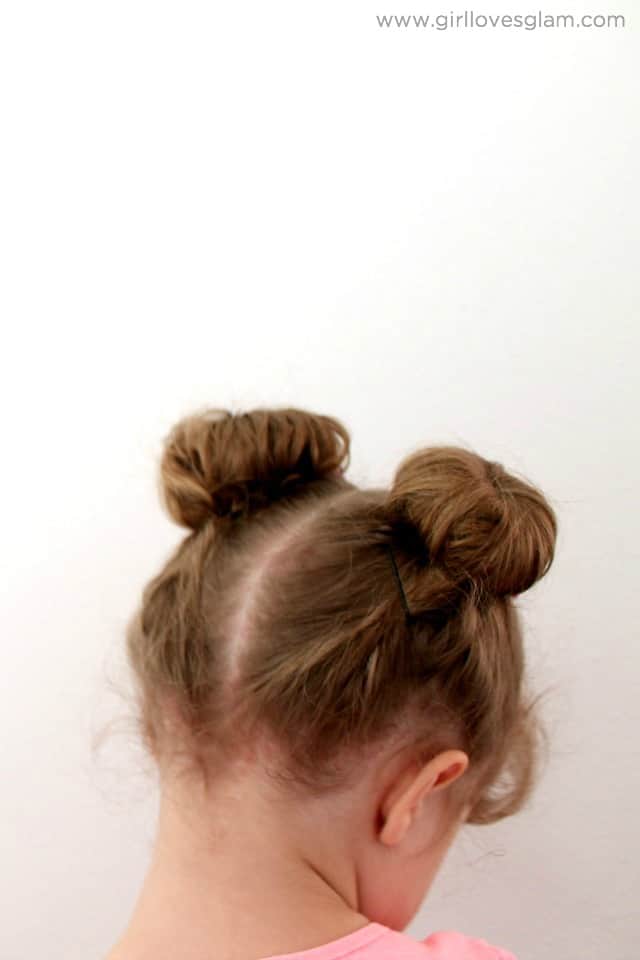 Who's ready to learn how to create Minnie Mouse Ears of their own? Check out the video to learn how! Oh, and total disclaimer… I told you we were a hot mess that morning. It all started with the fact that the camera would only film for a few minutes and stop without letting me know. I kept having to start filming over and over again and three year olds don't love waiting around for technology. Hopefully we got the point across though so you can create your very own Minnie Mouse ear hairstyle!

In case you missed it in the video, here are the supplies you need for this hairstyle. Some of these are affiliate links…
Comb
Bobby Pins
Hairspray
Who's going to be trying this tutorial out?
If you do try out this tutorial or any of my other tutorials, share it on Instagram using #ReadersLoveGlam so I can see it!