Makeup makeover for Natalie of the blog, My Sister's Suitcase.
This post contains affiliate links.

I absolutely love this girl! Natalie was one of my very first blogger friends that I ever made. She is hilarious, beautiful, and crazy talented! She is half of the talent of the blog, My Sister's Suitcase. Natalie has a lot going on in her life. She is a mom of three, she blogs, she is a wife, and she just moved! She deserved this makeover! She wanted to have a look that felt natural, but made her feel like a million bucks.
Let's take a look at her before picture.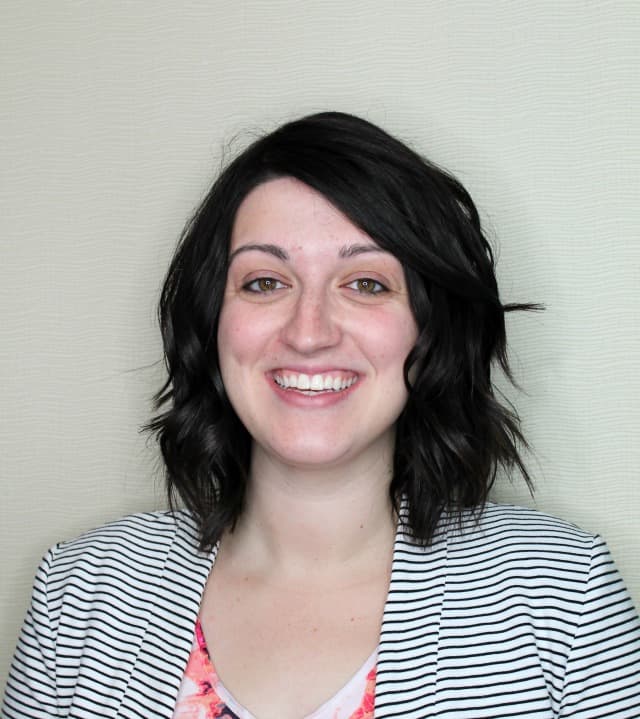 She is seriously like a real life snow white with her fair skin, dark hair, big smile, and she even can sing! Her skin is pretty clear, so I didn't have to do much concealing. She has darker circles under her eyes that comes with blogging and being a busy mom, but other than that, her skin was pretty flawless!
Let's check out the after!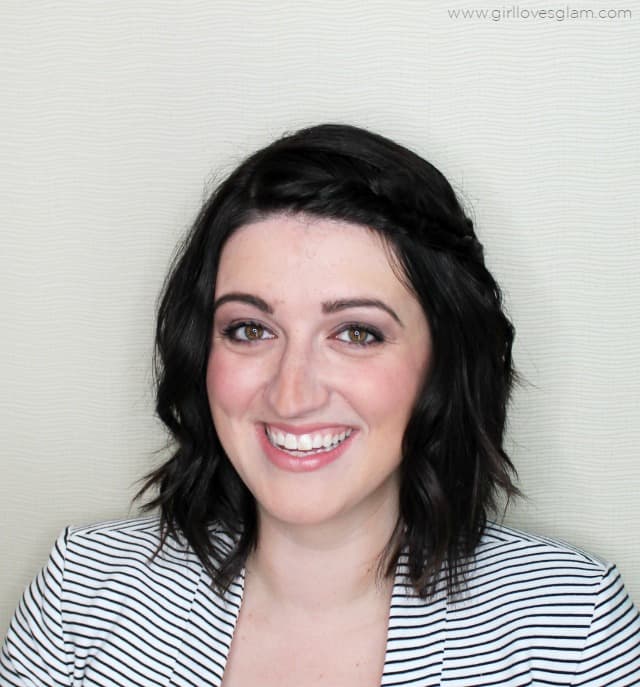 I made sure to lighten her up under her eyes with some Maybelline Eraser Dark Circles Concealer. It brightened her right up!
She is wearing the BareMinerals Complexion Rescue foundation in the color, Suede. It was perfect on her skin because it is on the darker side of her skin tone, so she should be to wear it all seasons!
I also added some contouring with my Aesthetica Contour Kit to accentuate her cheekbones, narrow her nose, and lengthen her neck by blending a line of the darker color right under her cheekbones, down her neck, and on both sides of her nose. We highlighted with the lighter colors on her forehead, down the bridge of her nose, under her eyes, and on her chin.
To bring some color to her face, we put blush on her cheekbones. She is wearing NARS blush in the color orgasm (sorry for the inappropriate name! I don't choose the names of makeup!) If you are uncomfortable purchasing a color with that name, I also wear NARS blush in the color Amour. It is a brighter color, but you can just put on a small amount to get a lighter color.
I put a little Benefit Hoola Bronzer on her cheeks, along her hairline, on her nose, and chin to give her a nice sun kissed glow.
On her eyes, I used Urban Decay Naked 3. We put Nooner on her eyelids, up to the crease as her midtone color. In the crease, she is wearing Mugshot. We went over all of it with Strange, to blend it all together. Along her bottom eyelids, she is wearing Liar. We just smudged it right into the lash line. Instead of putting actual eyeliner on, I used an wet, angled eyeliner brush and lined the upper lids with Blackheart.
I filled in her eyebrows with Brow Wiz. I followed the basic shape of her eyebrows, but thickened them a little bit with the color.
She is wearing BareMinerals Lash Domination Mascara and BareMinerals Flawless Definition Mascara. She is wearing a light coat of each of them.
On her lips, she is wearing BareMinerals Marvelous Moxie Buttercream.
We set it all in with the Urban Decay All Nighter Setting Spray.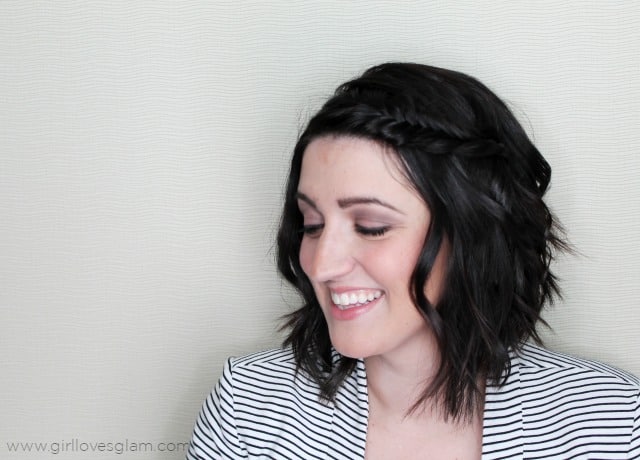 I pulled her hair back in a fishtail braid to polish everything off. You can find a tutorial for this look, HERE.
Doesn't she look awesome?! Do you have any makeup makeover requests in the future?