I always wanted to be the type of family who dressed up together for Halloween. Once we had our first child, my husband was finally on board with the idea. It is one of the biggest highlights of our year! This year's Mario Kart costume theme might be my most favorite. However, I do seem to say that every year! If you have been wanting to dress up in a Mario Kart Halloween family costume or dress up as a group, I have everything you need to create this look for yourself!
For our Mario Kart Halloween costume theme, we chose a mixture of classic and a little more obscure characters. We have a Mario, King Boo, Rosalina, and Princess Peach. To learn how to create each of those costumes, you can follow the links to take you to their individual tutorials. The good news is that I didn't use a sewing machine for any of them!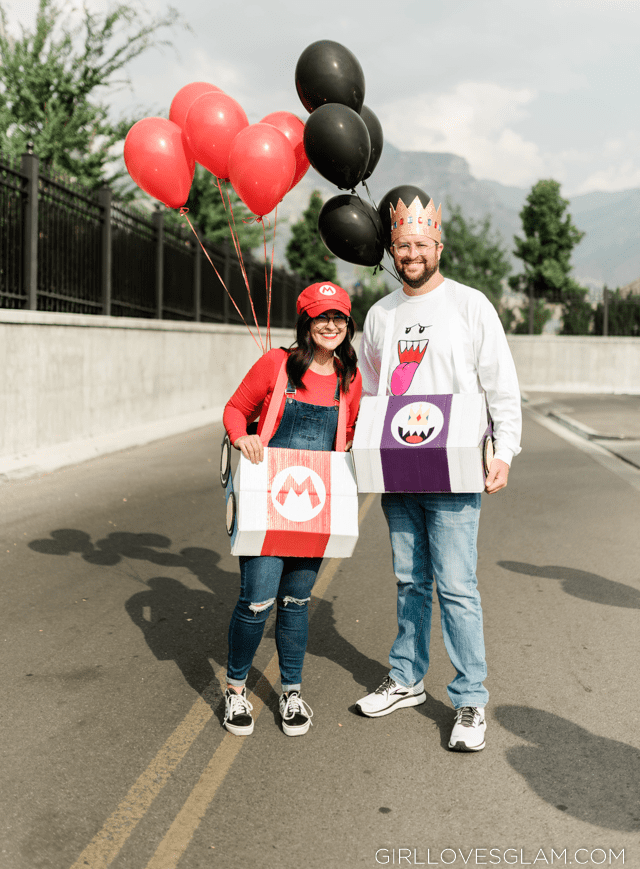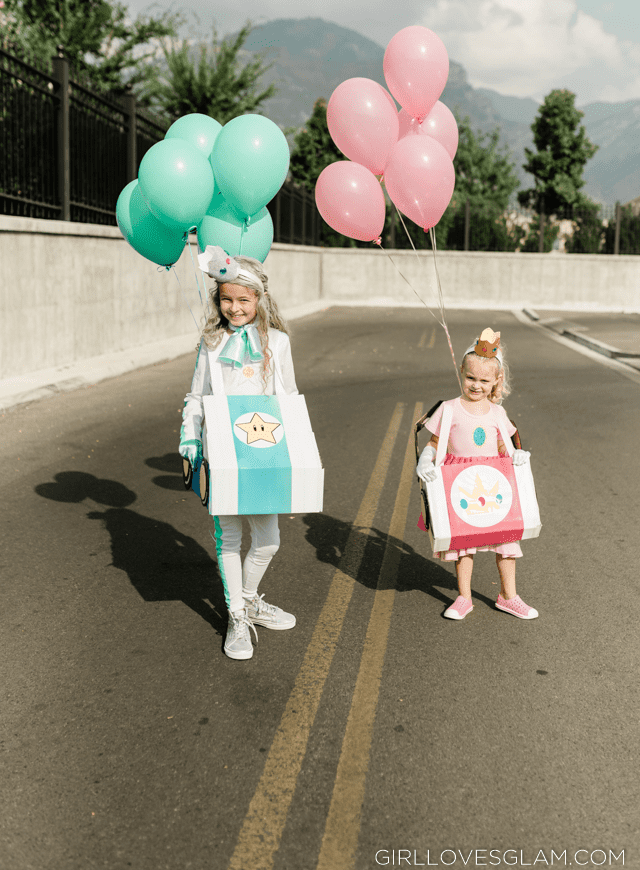 Mario Kart Themed Costume
The costumes aren't complete without the Mario Kart cars! Without them, the costumes are just Mario costumes. The CARS make all of the difference. They were all made out of boxes, spray paint, vinyl, and ribbon. They were pretty easy to make and they totally make the costumes what they are. Click the link below to learn how to create your own cardboard box Mario Kart car.
Mario Kart Cars Made Out of Boxes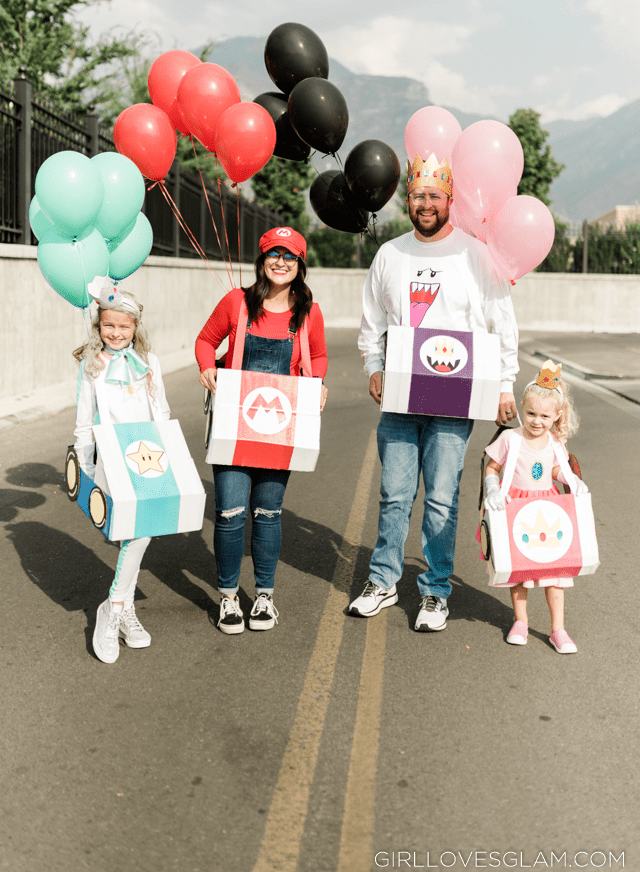 To take the costumes to another level, you can add the balloons to look like you are in a balloon battle. But don't forget the weapons! The trick or treat bags are our weapons! Head over to the Mario Kart trick or treat bag post to learn how to make them.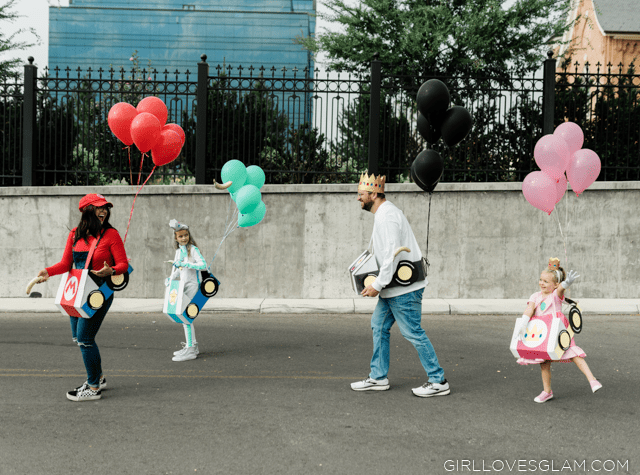 If you haven't ever dressed up as a family, now is the time to try it! I highly recommend it! We have been able to grow closer as a family as we choose the theme each year, take silly photos, and create memories. It is one of our favorite things! Plus, what kid isn't going to love throwing bananas at their dad?!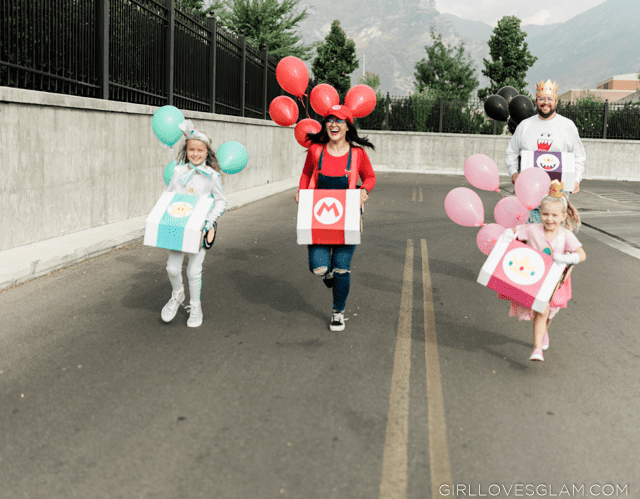 Family Halloween Costume Ideas
For even more Halloween costume inspiration for your family, don't forget to check out our last 8 years of family Halloween costumes!